Pop the bubbly and get ready for the celebration, 2018 is coming to a close.  Let's take a look at the games our staff enjoyed the most in 2018 as we look forward to 2019.
Everyone does not game the same…
This year we are doing something a little different.  Rather than a Top-10 list or whatnot, I've decided we'll let each contributor simply pick out the best games released in 2018 that they personally enjoyed and put them up in no particular order.  The reason being, it allows for more points of view because not everyone really likes the same types of games, as is evident by the wide range of responses here.  If someone dislikes action games, then they are seriously not going to want to read about a shooter being at the top of the list or vice versa for someone who doesn't care for narrative-driven games to see a visual novel on the list.  In an attempt to broaden our choices, we're listing them per writer so that our readers might catch a few games they would have otherwise totally missed without someone pointing them out.  So, without further ado, here are the best games of 2018 as personally described by our staff who gamed an awful lot this year and wanted to share those experiences.
When I played it in February, I instantly knew that it would be my game of the year and that other games would have a hard time measuring up to it. Indeed, I kept bringing it up when analyzing other titles, mentioning it as a goal to attain, praising its perfect systems that crystallize and revolutionize a genre. Without further ado, this game is Into The Breach, as it demonstrates the best that rogue-lites can offer while making turn-based strategy more puzzle-like, dynamic and satisfying than it has ever been. While most rogue-lite games withhold information and create frustration, Into The Breach lets its players peek several moves ahead, with everything precisely displayed and accounted for. While most rogue-lite games drag their adventure to sickness, repetition and inhuman difficulty, Into The Breach invites its players to approach it from any direction they want. It's not about fighting against the game until it breaks, it's about constantly completing it in a fresh new manner and rediscovering its mechanics. Into The Breach encapsulates some of the best game design I have ever seen, and I hope that its developers Subset Games (FTL) will inspire other developers for the years to come.
Honorable mention: Dusk is hands down the best neo retro FPS. The adventure starts with a stroll through rural America, stagnates a little in industrial complexes… before ending beautifully in abstract levels. Level design is perfect from start to finish, combat feels great while being balanced, the atmosphere is dirty and gloomy: on all accounts, it's a brilliant success, a must-have for anyone enjoying old-school shooters in the vein of id Software. A great spiritual successor to Quake, focusing on Lovecraftian horror rather than on SF.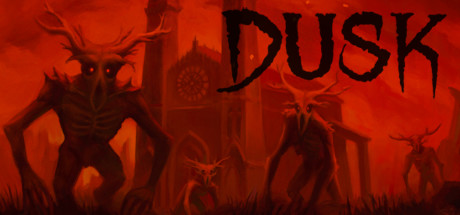 Best 4-Player party game: Overcooked 2 is the sequel to a game that caught the party game world by storm with its addictive concept requiring people to cooperate in a restaurant's kitchen. Overcooked 2 has more interesting and balanced levels, but it also adds online multiplayer: it's now a perfect experience whether your friends live near you or in every corner of the world.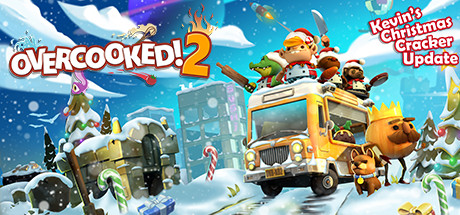 Honorable mention: Diner Bros brings Overcooked's gameplay mechanics to a permanent restaurant. Not only do you keep upgrading your own place with new recipes, but you also have to serve all different kinds of customers which each their own quirk. No online multiplayer and a few rough edges, but since its release the developer has added a whole new campaign. It's a marvelous couple game.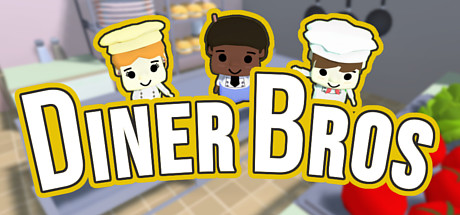 2018 has been a great year for local multiplayer. Catastronauts is Overcooked in space, Pummel Party is Mario Party with guns, Aqua Lungers is a mix between cooperation and competition, Laser League is an addictive sports game, Grabity is physics deathmatch fun, Headsnatchers is friendship-ruining brawling and Nippon Marathon is just crazy. I hope nothing new arrives in 2019, we have enough on our plate already!
This year has been a revelation for me in what I enjoy and covet in terms of game design. My tastes are evolving, though I do still enjoy the occasional AAA blockbuster such as Shadow of the Tomb Raider. Art games or walking sims have come to the fore. I've been taken by Colorfictions trippy visuals in 0N0W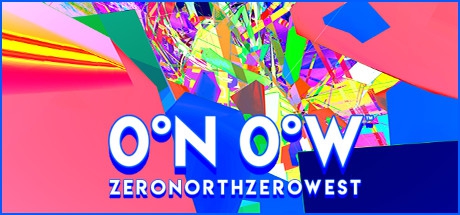 and Team Gotham's delightfully vibrant Solo,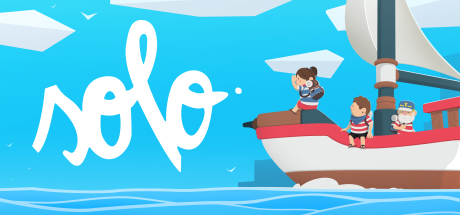 a charming and relaxing puzzler set in a Zelda-esk world. My game of the year is Fugue in Void by Moshe Linke, which really pushes the art form in an exciting and bold direction. It's a masterful and immensely competent work, melding textures, sonics and architecture to new heights.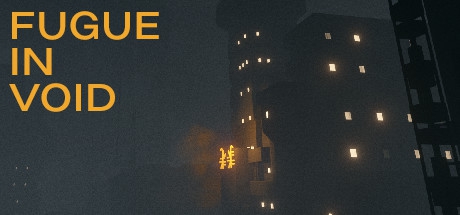 GOTY: Beat Saber will hold an indefinite special place in my heart. It got me revved up for a new game in the pre-release days like I have not felt in a very long time, then it wowed me and didn't let me down like so many other titles of late. Many other gamers were obviously moved by the Guitar Hero meets Star Wars mash-up, as a whole community of gamers gathered together and put a ton of blood sweat and tears into modding the game to fill the holes and gaps in the game design far quicker than the devs could on their own, a true testament to the power of github style coding.
Custom songs, colors, sabers, platforms, and avatars were all added, then wonderful useful tools like the practice bar and live feed-back hit counters and pop-ups.
This amazing group of souls managed to propel a stellar game into a legendary one. 15/10 stars and an ULTRA-AUTOSAVE!!
Close Seconds: Torn & Overload were very close seconds, the art style and carefully crafted story along with a fun and brilliantly orchestrated music score in Torn left me in awe for the second time in a single year, and the multiplayer combat and 6DOF gameplay and music in Overload also blew me away. It's been an amazing year for video game music & soundtracks. 2018 has been great to us.
VR Honorable mentions:
Top Non-VR Picks:
OK I'm being honest, I haven't really played many new games this year, as I've mostly worked on my backlog a bit or played games that are Early Access, but there is one that stands out… providing it actually releases on the day they plan on, DUSK! Nothing else has breathed retro shooter quite like it, and has surpassed everything that has even tried. Great levels, awesome weapons, fantastic enemies to shoot at with those weapons, and even  a frantic multiplayer is included all in one package! Worth every penny!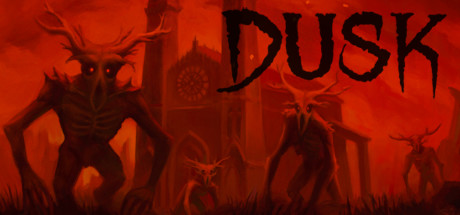 Honorable mentions:
And the Shitty Game of the Year according to me, cause I haven't played anything else really this year, is ONRUSH (PS4). OK maybe lumping it as shitty is a stretch, but it's what "Codemasters" have been doing with ALL their games. The game itself is fun, and was some of the original devs behind "Motorstorm" which was my main reason of getting it. However it's Codemasters that done it dirty. Can you say LOOT BOXES! Yes, ALL cosmetics are tied to RNG bullshit loot boxes, and on top of that, you HAVE to be online to earn them, even if you play single player. No online connection means no loot boxes, which means no cosmetic unlocks, and guess what, if you want that 100% Platinum trophy, you have to unlock a crap ton cosmetics. This includes getting cosmetics for ALL characters and ALL vehicles. And on top of that, they later patched in a PREMIUM CURRENCY for that nice "Microtransactions" so you can buy the cosmetics for mobile game pricing. Simply put, fuck you Codemasters. DEATH TO LOOT BOXES!
But I mean, at least you can play the game offline. It's nowhere as bad as Micro Machines: World Series.
This year has been a good year for me, with some great new titles appearing and some Early Access games making huge progress. I've been unable to decide on a clear winner of my Game of the Year: Conan: Exiles and BATTLETECH have been neck-and-neck for consuming my time since reviewing both of them earlier this year, and at the moment I just can't choose which one to relegate to second place. So they can both be Number 1!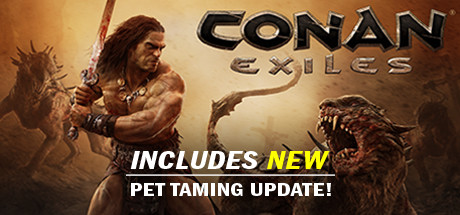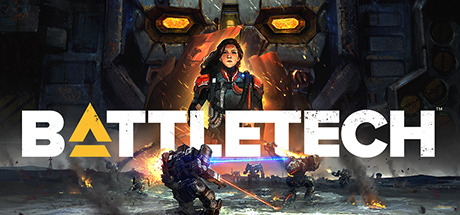 I feel bad about leaving out a lot of other games, so I want to at least make a couple of honourable mentions, both for visual novels. First, Fatal Twelve made me care more about visual novel characters than I ever have before.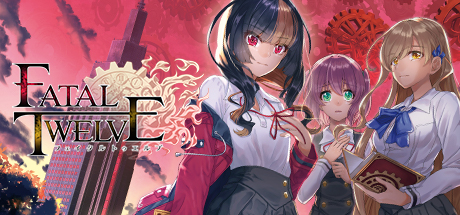 And second, a game that will no doubt make my colleagues laugh at me mercilessly: The Ditzy Demons Are in Love With Me. With its adult patch, Ditzy Demons is without a doubt in my mind the best "boobie" visual novel I've played.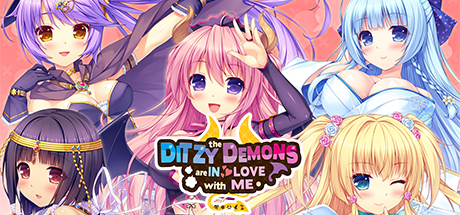 2018 was riddled with controversy behind many games, many updates and many companies and to put the cherry on the shitcake, we get one of the crappiest years of this decade for me (for me it was THE worst in fact) and it was saved by fun and only fun in and of itself with some re-releases!
The games that stood out for me were
I really can't add anything more to this. Most of the 2018 stuff ended up being boring and unoriginal for me, striving for looks instead of quality and interesting features, like a girl putting 200 pounds of makeup to make you interested and can't add 2 and 2 for the sake of her life.
I ended up going back to the titles of 2017 and enjoy those instead of most of the stuff that came out this year (that single handedly says alot about this year for me). Not to say some games weren't good: God of War, Red Dead 2 and Shadow of the Tomb Raider (Granted, I did miss on some indies and Monster Hunter: World for PC, for example) were all pretty good games, but they aren't good enough to warrant a "best game of 2018" nomination at all for me.
I do need to add a few games as honorable mentions, more in terms of "to look out for", such as No Man's Sky (due to its brilliant updates and continuous support, it is now absolutely phenomenal), as well as:
I probably am missing a few honorable mentions but I could talk about any year forever so I'll stop. You already have some excellent recommendations here anyway.
As someone who doesn't care for Nintendo anymore nor liked Sony's IPs (and controllers) in general outside of God of War, most people will probably find my list lacking of heavy-hitters. The reality is there were so many damn good games released on PC in 2018, and even my list doesn't include half the games I enjoyed this year. Most of these games were either "AA" games, indie games or sleeping titans beneath the pantheon of bigger names, but all of them deserve just as much attention.
Honorable Mentions:
Top Games of 2018:
2018  probably wasn't as packed with great games as its older brother, but most of the ones I played that released this year were quite fun. If I had to name just four though:
Dragon Quest XI: A classic JRPG (it doesn't get much more classic, really) title with a lot of heart, a ton of content, and just good gameplay in general. If you want a JRPG this season I'd go for it for sure.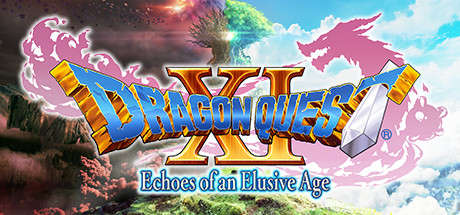 Yakuza 0: Technically this game has been out for some time, but ports are allowed if they're from this year, and it's definitely one of the best games I've played in 2018. A crime drama mixed with an insane 3D brawler that feels like an update to old beat-em-up games at times, Yakuza 0 is a great intro to the series. If you've heard about it and be interested I'd definitely recommend this one.

CrossCode: A game set within a game, CrossCode is a real blast from the past, as you don't see these kinds of top-down action RPGs much anymore. It was in Early Access for a while but finally released this year, bringing a lot of content, well-done environments, and interesting gameplay twists.

Super Daryl Deluxe: As a Destructoid reviewer put it, "It's a really —-ing stupid game, and that's what I loved about it." SDD is an action RPG that's a bit like a Metroidvania, set in a bizarre High School. I did a review on it a few months back, but I'll just say it's a unique, charming game with a lot of heart behind it.

Kingdom Come: Deliverance — Best Medieval Peasant Simulator
Never before have I both loved and loathed a game this much. The combat is divisive, the controls are clumsy, the gameplay is mercilessly unforgiving, and the bugs are worse than the bubonic plague. And yet, I am repeatedly drawn into the medieval kingdom of Bohemia in what is the most immersive, lush, and obsessively detailed RPG I've played in a long while.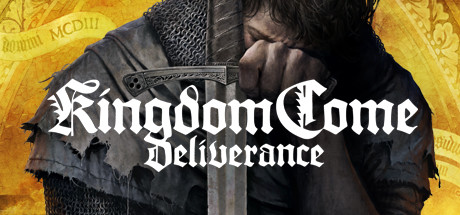 Ken Follet's Pillars of the Earth — Best Medieval Peasant Simulator (Honorable Mention)
Speaking of the Middle Ages…I've always admired the talent and craft of Daedalic Entertainment, but have ultimately been let down by  their storytelling. However, combining their game design artistry with a popular series of historical novels results in their richest and most atmospheric title yet. The final chapter came out this year, and brings to a close a game that is smartly told, expertly adapted, and very engrossing.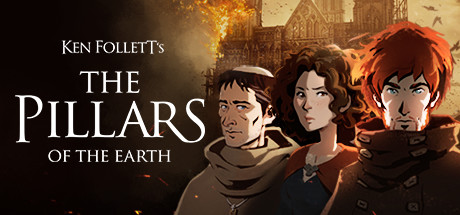 Gorogoa — Best Waking Dream / Best Digital Rorschach Test
If you missed the initial debut of Gorogoa, this year saw the release of it for PS4, Xbox One and Android. Stunningly beautifully, mystifyingly inventive, it's what pure creativity looks like if it were channeled into pixels. As an artful puzzle game it breaks the boundaries of what's expected and challenges not only your logic skills, but your imagination as well. It's as close to dreaming as you can get while you're awake.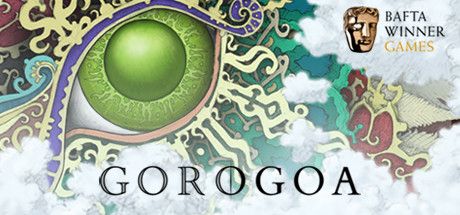 Headliner: NoviNews — Best Fake News Generator
Few games have excelled so deftly in capturing the zeitgeist of the world in which we live, using our collective obsession with headlines as a foil. Highly replayable, constantly surprising, and an anarchic sense of humor allow it to push past moralizing as you're forced to question your own sense of right and wrong, but never at the expense of fun. Choosing sides may be harder than you think, but it's endlessly entertaining.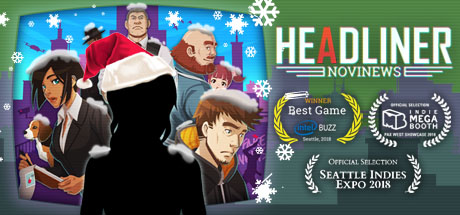 Rust
Let me start by saying that you can enjoy Rust without ever playing it. That's right. YouTube is full of Rust vids: informational, bizarre, hilarious, impressive, you name it, but all entertaining in one way or another, and that's how I was introduced to the game during my first few weeks.
On the surface it's an open-world multiplayer FPS. If you've seen my SoQ profile you'll know how much I despise this genre, but when I saw it at 50% discount I couldn't resist. I just wanted a taste, to see what it was really like. I fully expected to run around naked for a bit, die constantly and then call it a day.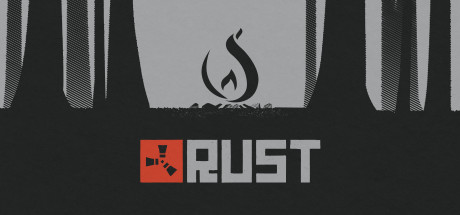 I soon realised that I'd seen only the tip of the iceberg of gameplay available. There's exploration, crafting, building and even some puzzling to work out how to access sealed-off areas. There's so much detail, variety and knowledge to the game that most players are happy to be considered noobs until they have 1000+ hours of experience, but nevertheless you can jump straight in for the first time and be comfortable getting started at your own pace. Rust left EA this year but it's still being developed at a frantic rate. During the two months I've been playing there have been two massive core game updates – hot air balloons and an entire electricity system involving 30-40 construction components.
Rust has something for everyone. Whether you love competitive team-centric FPS, taking part in sieges, casual socialising, roaming exploration, solo crafting or building design, there's a server that will suit your style and preferences. Or you can have your own server – either pay a monthly fee for a commercial one, or (as I've done) download the free server software and run it on your PC, at which point you'll discover the dizzying array of third-party mods that can be implemented by server admins. I'm like a kid in a sweet shop!
I never expected to enjoy a game like Rust. It just goes to show you should try something different now and then. You might stumble on your GOTY.
Sorry, no full review yet. I'm too busy playing!
There were quite a lot of games released this year and they were nothing short of great.
God of War came back different but still incredible with more narrative exposition and completely changing the formula.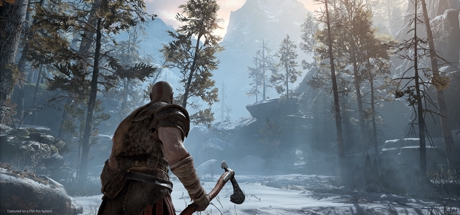 Spider-Man made an amazing splash among the Marvel games and showed that it can be done.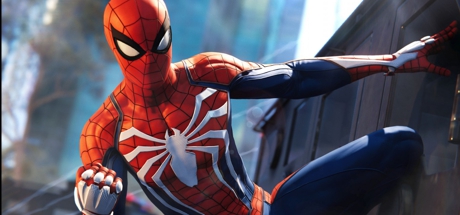 Tetris Effect has shown that terrific mix of cult classic, visuals, and music bringing a Tetris  game style never seen before.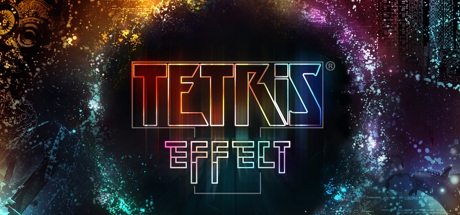 Sony even managed to bring one of the biggest surprises of the year with Astrobot Rescue Mission a VR jump'n run game that many are calling THE essential VR game.
Fighting game fans were also spoiled with Dragon Ball FighterZ, Soul Calibur 6, the second season of Tekken 7, Under Night In-Birth Exe: Late[st], Blazblue Cross Tag Battle, the re-release of Street Fighter V as Street Fighter V Arcade Edition.
However, a late challenger took the cake.
It's no other than Earth Defense Force 5 on PS4 that I have to mark as my GOTY. It doesn't boast with a complex story, incredible graphics, deep complex gameplay, memorable music or some highly detailed open world.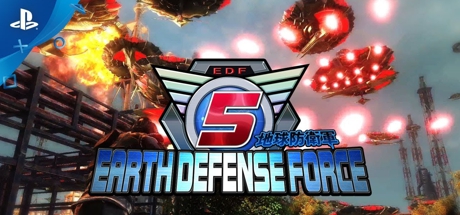 EDF 5 is simple but more importantly LOADS OF FUN. It has a minimalist story narrative that fits the bill, simple but fulfilling epic gameplay scenarios, fully destructible environment, a boatload of weapons and content and the option to play online with up to 4 people or couch co-op with split-screen across the full campaign.
EDF 5 delivered on all fronts, the cheesy dialogue, and the mission scenarios brought the fun and a smile to my face. Singing the EDF Song and shouting "EDF!" will never feel old and the comrades you find online will agree.
2018 has been a somewhat slow year for video games, though not for the lack of releases. Plenty of games were released, same as years prior,  but not many can be said to be something worthy of consideration for the Game of the Year title. However, I must say that it has been a fairly exciting year for fighting game players as several titles in that genre have come out, but the majority of them failed to make this list for a myriad of reasons. Anyway, only games that I have played and felt will be a gold standard for the future of gaming be it in terms of gameplay, content, value, and/or other aspects are eligible for a title as prestigious as this. These are my picks for Games of the Year for 2018:
Final Fantasy XV: Royal Edition
A re-release of Final Fantasy XV with all the DLCs, and many additions that improve everything from gameplay to story. This (almost) definitive edition is filled with actions and activities that will keep you occupied for quite some time. A solid pick and easy to get into even if you are not a Final Fantasy fan.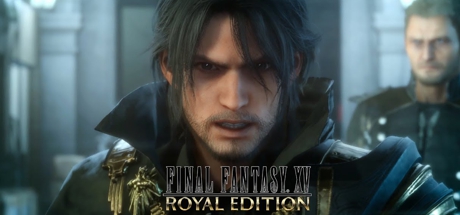 God of War (2018) made a change that is as similar and almost as significant as the leap that Resident Evil 4 did to its franchise as a whole. While the camera angle may have changed, the gameplay remains tense and solid if not significantly better than the original. Strong storytelling, combined with the unprecedented development of Kratos gives an interesting angle and breath new life to this series in ways that no one could have foreseen. God of War (2018) is an easy GOTY pick and a very strong start to the new trilogy.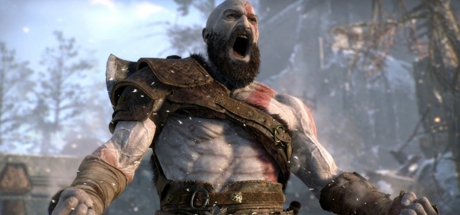 The amazing visual, narrative, atmosphere that pushes the current generation consoles to the limits. Rockstar has also gone the extra mile, several more, to focus on all the little details to the nth degree that immensely adds to the world of RDR. This game is a prequel that does the original game justice while also go above and beyond.  Although this is definitely a game that can be enjoyed as a stand-alone experience, knowledge of the events that transpire in the original Red Dead Redemption will elevate this game to even greater heights.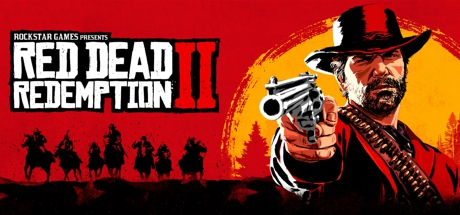 Unparalleled and stunning anime visual that utilizes panels from manga or scenes from the anime as keyframes. All moves are a reference to various DragonBall mediums.  A must-have that is sure to appeal to fans of the series, fighting game heads, and casual players alike.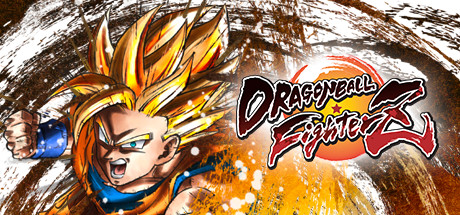 As 2018 races to the finish line, I also find myself agonizing over which games were the best to put on this list, doubting my choice as I try to decide between great games that happen to be in totally different genres. While I wasn't able to play as many 2018 releases before the year ended as I would have liked, here are my top four picks:
Celeste: With how much I related to Mandeline, I just couldn't have a top games list without Celeste being in there somewhere. Difficult, yet encouraging, you help Mandeline climb up the mountain while also (literally) fighting against her anxiety and depression along the way.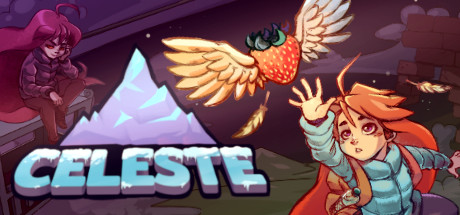 Wandersong: The minute I started Wandersong I knew this was going to be my favorite game of the year. Everything second in the role of a bard singing his way to save the world just brightened up my day no matter how bad it was. Coupled with the best possible ending that made me cry happy tears (which the only other game that managed that was Pyre) it's no competition.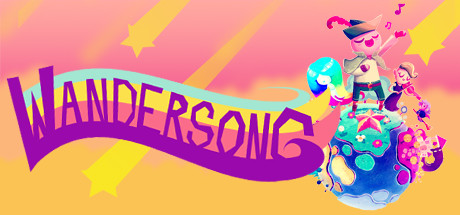 Death Mark: While the price point is going to turn a lot of people away, Death Mark definitely deserves some love. I really enjoyed the story; characters; how they let the spirits can be sympathized with (even the most of them regularly kill people without the curse mark); and, most of all, the atmosphere that managed to creep me out (a huge plus in my book) without overdoing it with jumpscares. There are a few hiccups in the translation here and there, but Death Mark is a solid horror visual novel.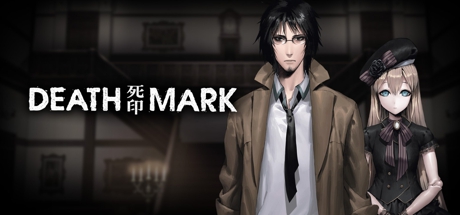 Banner Saga 3: With all your choices you made throughout the saga, Banner Saga 3 managed to keep the gameplay and storytelling fresh while also bringing a mostly satisfying ending. As I, and many players, followed these characters since the very beginning of Banner Saga 1, I'd like to think that this entry counts as the whole saga and not just one part of it.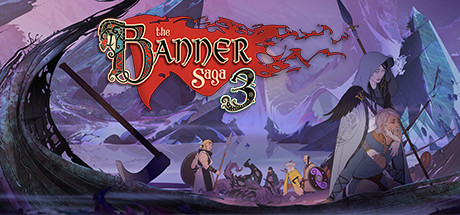 Honorable Mentions:
Monster Prom: With how fun and hilarious playing Monster Prom is, it was so close in making it into the top games list.
GRIS: If it wasn't for me playing Celeste, GRIS would have made the cut with how beautiful and equally emotional it is.
Super Smash Bros Ultimate: I'm not one for fighting games, but my friend is really into the Super Smash franchise and convinced me to pick up SSBU. To my surprise, it was pretty fun and was a perfect way to procrastinate, even though I'm still pretty terrible at it.
Betrayal Legacy: Okay I'm going out on a limb here cause I seriously have to mention Betrayal Legacy (which is a board game, but I did play the Tabletop Simulator mod with my friends). I was a little iffy on how the campaign would go, but it's honestly really good and fun as you build the house's (and each family's) history with each chapter. Not one house will be the same as ghosts are put down; cards are destroyed, added in, and intensified; and the conversations you have while playing.
I'm one of those people that only tends to play games at least a year after their release, at least for the most part. However, there are still a few occasions where I get the chance to actually say that I've played a game from the current year. With that said, while 2018 was a pretty dry year for me in terms of new releases, from the ones that I did end up playing, there are a few that I consider to be worth everyone's time, and one which I can consider without hesitation my GOTY.
Now, in third place, I must admit that I was a bit hesitant to put this game on the list at first, but upon further deliberation, I have come to the conclusion that it absolutely deserves a spot on the list. The game in question is Insurgency: Sandstorm, which actually just released about two weeks ago after some delays. The game isn't without its problems, which mainly range from balancing to optimization, but other than that this is clearly one of the best online first-person shooters that I've played in recent years. It builds upon the legacy of its predecessor, the Source powered Insurgency released back in 2014, and it delivers an even more engrossing hardcore and realistic experience that is only made even better by its stellar sound design. A must have for fans of the genre.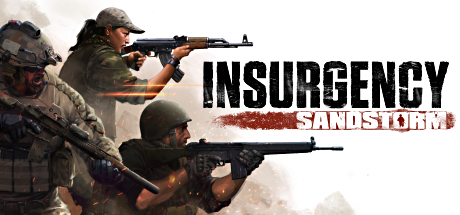 In the second place, I really have to give it to the folks over at 11 bit studios for the astounding work they did with Frostpunk. They've delivered an extremely compelling experience that mixed elements from both city-building/management and survival games, with a breathtaking soundtrack. On top of that, the game has been receiving free updates, adding new game modes, new scenarios, and new buildings. It's without a doubt one of the best games of this year.
Last but by no means least, I have to give my number one spot to Into the Breach. I have to admit that I was a bit skeptical before the game's release because I wasn't sure if the game would live up to the standards of the studio's previous game, FTL. Nonetheless, once I was just a few hours in, it became clear that FTL was not just a one hit thing and that Subset Games really know what they're doing. Into the Breach is one of, if not the most, addictive turn-based strategy game that I've ever played, where each battle feels like a puzzle that you must solve.
I honestly bought most of my 2018 games during the holiday season and have yet to play the majority of them like Detroit Become Human, Dragon Quest 11, Far Cry 5, and I've still barely touched Monster Hunter World, Shadow of the Tomb Raider, or Final Fantasy XV Royal Edition.  So, this will mostly be a reflection of the games I've actually played and found hard to put down.
God of War: I'm a character driven story and action junkie, so when GOW came out I vacillated about whether to get the PS4 Pro bundle or not and, man, am I glad I did. Not only have I been playing primarily on my PS4 Pro since then, but God of War pretty much changed the way I imagined games could be made.  Beyond the cinematic wizardry and absolute perfection of melding game direction with cut scenes, GOW was a roller coaster of emotion and heart-pounding action like I have never quite experienced before in a game.  The sheer complexity of it all astounds me and yet the title did not fall into the usual traps that many AAA titles do with mediocre gameplay, no sir, it was the real deal and even has options to crank it up to insane degrees of fighting difficulty.  With some of the best story-telling and character development I've ever seen along with highly satisfying combat, this game is a must buy and my GOTY.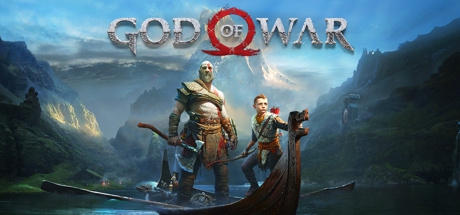 Ni No Kuni 2: I only bought the game on PS4 after the new difficulties were updated and whoa, what a difference it is. Level-5 has made a wonderfully charismatic action RPG with fairly impressive battle options and a decent leveling system in place along with one of the most beautifully rendered anime-style worlds I've come across.  The puzzling is not exactly mind melting and the action is a bit repetitive, but the exploration and story lead the way to a very satisfying and memorable ending with characters I still remember months after finishing it.  However, I have to stress that you should not play this on normal mode, you need to be at least at the next level of difficulty or higher.  Once there, the challenge is just right.  I also finished Ni Ni Kuni 1 this year on PS Now and I have to admit, I preferred both the story and the more strategic combat over the sequel, but I have enjoyed Ni No Kuni 2 enough to want to continue once the Season Pass finishes and see what awaits me.  The Lair of the Lost Lord DLC was just released too.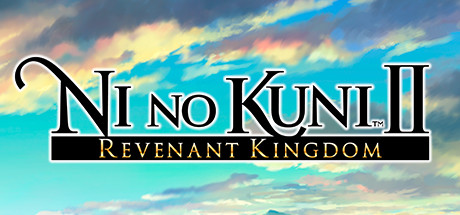 Salt and Sanctuary Switch Edition: This was a blast to play in co-op and the level of depth is astounding for a small indie studio.  While not a Souls-like in my opinion, it is definitely brined in the salty waters of Dark Souls with a very different and totally addictive Castlevania style of gameplay along with just a smidgen of story to keep the game compelling.  The platforming and 2D animations make it unique enough to give it uniqueness of its own, even with all the DS references and similarities.  The new Switch edition being portable, this is my choice over PC or PS4.  Totally worth a buy and best in co-op.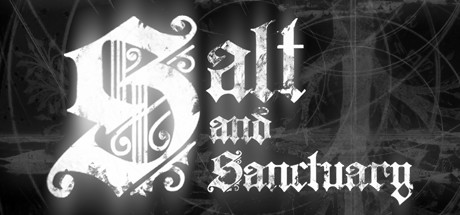 Assassins Creed Odyssey: After AC Origins, I was literally burned out on AC and didn't want to do any more repetitive quests or what I felt were rather bland story missions.  I loved the Origins open world, but the combat and missions just never satisfied me.  Then I got invited to try the beta for AC Odyssey with Google's Project Stream and WOW.  It's like a totally different game.  I remember RIPwitch telling me not to think it's like Origins and she was completely right.  Just about everything is better.  The combat has a PARRY and it's more engaging and challenging.  No longer can I just ride into a fort on a horse and start killing, I've got to use some stealth and plan it out better, which is really how it should be in the first place.  The story and dialogue choices make it so much better with the added bonus of wit, charm, and hell even comedy.  The bounty hunters chase me now and swimming in the ocean has substantially more aquatic life; jellyfish!  It's enough for me to say, skip the DLC for Origins and just buy AC Odyssey.  I think the only odd thing is that Odyssey barely resembles the older titles as there is zero buildup for assassinations and these new stories just don't tie together much to the other AC games if at all, but for what is is, a rich open world game with combat and history, it's a blast to play and fairly addictive.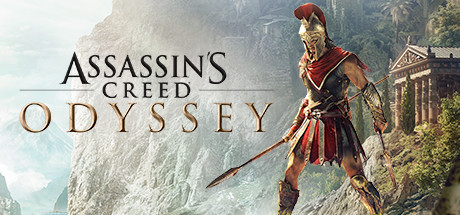 Honorable Mentions:
CrossCode: I loved my early access gameplay, but haven't had time to replay it since it officially released.  My nephew showed me some of the improvements over the holiday break and oh. my. gawd. The levels are insanely rich and the just the skill trees alone take dozens of hours.  If I had replayed it, I bet it would totally make my list, but sadly I haven't gotten to it yet. Please check it out, it's a great indie!  I plan on playing it again in 2019 for sure and I really wish I had played it sooner so it could make my list.
Labyrinth of Refrain: Coven of Dusk This game got me interested in dungeon crawlers when I barely had much interest at all. The crawling is addictive and quite accessible for new players without being overly easy. While the story is adequate, I felt the gameplay was the real star here along with some memorable character scenes.
Smash Brothers Ultimate: My son plays this more than I do and I frankly prefer Tekken 7 for a fighter, but the sheer amount of characters and stages is just amazing.  For some fun with friends, this is a good game if you like the basic gameplay to begin with, frustrating for newbies though.
Tetris Effect: I'm absolutely horrid at Tetris and can barely play, but my wife has opened up a good amount of the level tree by herself.  I love watching her play, especially since she doesn't particularly like video games…but she loves Tetris and this game is one of her favorites.  Do note, all the music and light effects are super distracting, so if you truly want to progress with better concentration you may want to turn those effects down all the way.