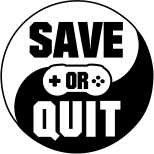 May
19
Fell Seal: Arbiter's Mark is a great strategy game hindered by conflicting visuals.
Apr
24
The arduous but rewarding path of the shinobi
Mar
18
Some Fondly Remembered Video Games With A Currently Indeterminate Future In today's gaming world, there are certain games that we know will be pushed out every year or two, like Call of Duty, while some fan-favorites titles along the line […]
Mar
07

Jan
12
Double the Love, Triple the Hearts.

Dec
09
PVP and spaceships with BFGs!
Nov
26
The Correct Progression of Mainline Mega Man.

Nov
09