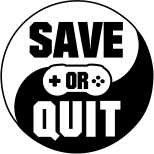 Apr
18
An interactive guide on how to punch people to death with one finger
Apr
12
Apr
05
A premise so original that it ends up being disappointingly generic

Feb
06
It still needs one last year of development

Jan
21
From the depths of hell comes a careful purchase recommendation.

Jan
03
You're better off waiting until 2084 when this game is finished.

Dec
22
Deck building meets roguelite dungeon crawler, what's not to like?

Dec
03
Bomber Crew: I'm a Real American Edition

Nov
11
Another party pack, another great time with friends!