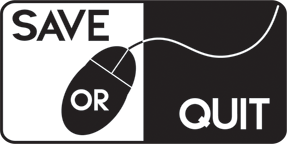 Author: The Schmaltzy Cynic

Sep
30
Why You Should Play Robot Roller-Derby Disco Dodgeball.

Aug
31
What would be a new NES classic in 2018, RobbOtto is about two robots trying not to kill one another as they attempt to work together to learn the meaning of friendship.

Aug
09
You're not going to believe me when I say this game is a classic without playing it for yourself, but let me explain why you should give it a chance.

Jul
30
Caves of Qud is an epic CRPG Roguelike full of all your blunders worth remembering in the next life to survive..

Jul
21
In Another Time and Place, A Great Puzzle Platformer Can Be Found from an Altered Perspective

Jun
21
Wonder Boy: The Dragon's Trap : Why a Game Save File from '89 Warrants Playing Today.
Nov
26
If you grew up during the late '90s, early 2000s, then the name SNK has little to no bearing on you as much as other fighting-game names—and that's a damn shame. History has often forgotten gems not because they lacked […]