Outstretch both arms and grab 'em balls.
Steam:
Released
Type: Multi-Player
Genre: Sports, Action
Developer:
Part Time Monkey
Publisher:
Part Time Monkey
Release date: 13 July, 2018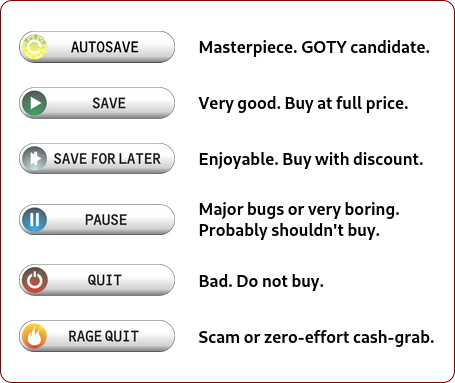 Two Players World Cup
Ball Grabbers is a sports game exclusively played one versus one, and locally. There is no online multi-player. The principle of the game is to grab a ball and hit the opposing goal, which can be a statue or a door. Scoring more goals than the adversary within the allocated two minutes grants a victory. Dashing into an opponent forces them to drop the ball, and it can then be grabbed again by any of the two players. Finally, it is always possible to jump, such as to avoid an enemy dash.
Sheep Grabbers
Each of the five maps adds its own quirk to the formula, such as physics-based obstacles, crossing moose, falling bombs, or my favorite: sheep. Sheep are automatically grabbed like the normal ball and can be thrown on the opponent, such as to force the other person to grab the innocent animal rather than the ball and thus lose precious seconds.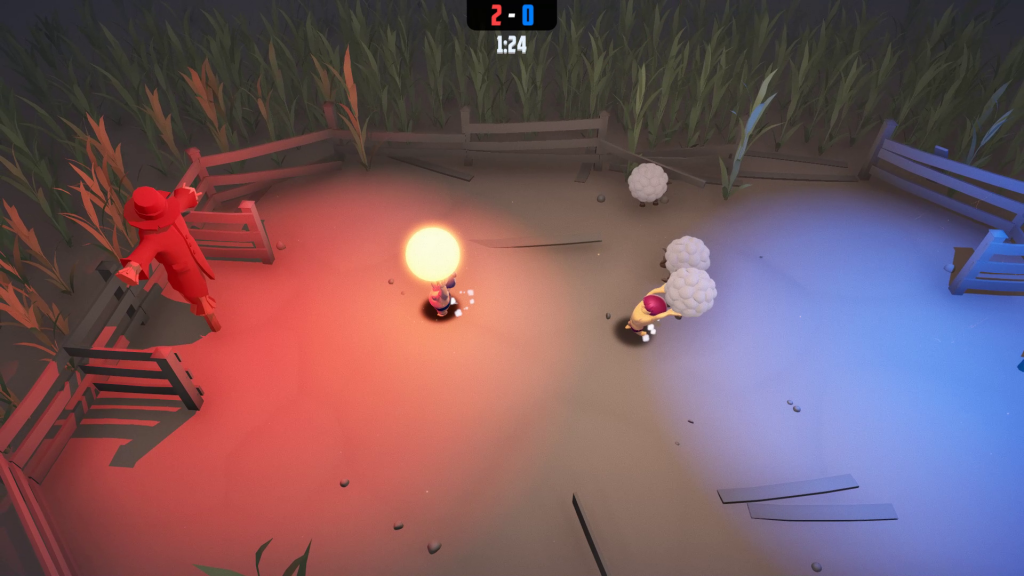 Toy Grabbers
I was most impressed by the graphics, they look sleek and gorgeous, as if the characters were actual toys in a playground. The lighting is fantastic, and there is a physicality to the obstacles that is just plain satisfying.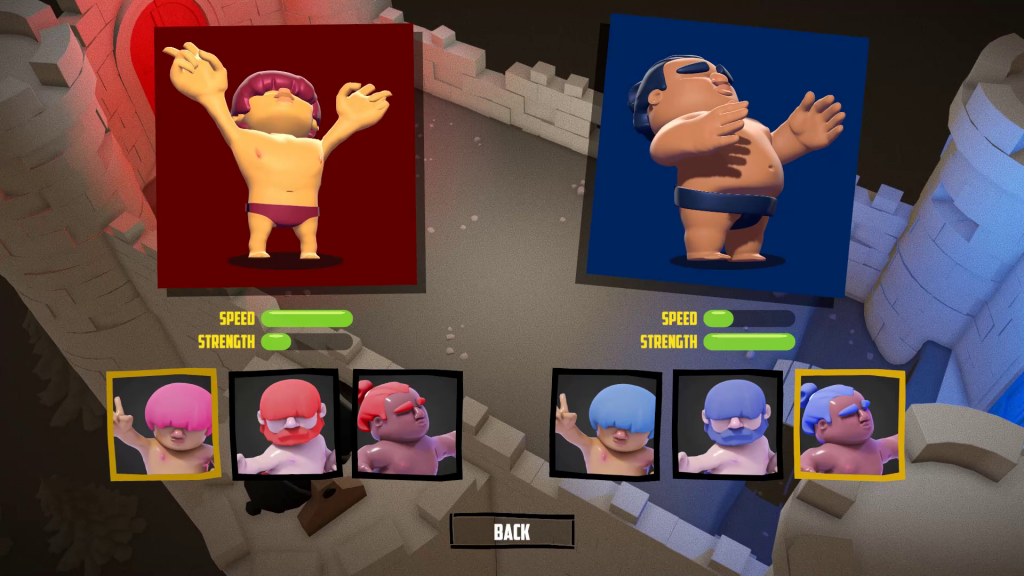 Time Grabbers
I am already at a loss for what to say about Ball Grabbers. It's fun and nice for a few minutes, but we did not look forward to spending a prolonged time with the game. I can see it as an appetizer at a party, or the receptacle for a tournament. It would have been great to add a tournament mode to the game to manage such an event, like in Nidhogg or Rayman Kung-Foot. Also, without power-ups to switch the tables, casual players have no chance to win against skilled players, and it's not very fun for them.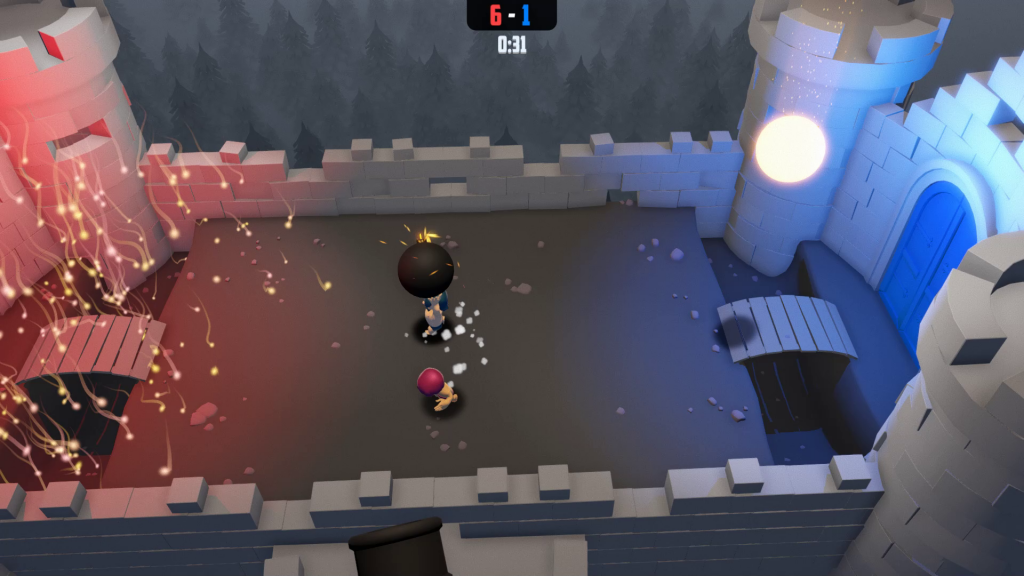 Verdict
The game looks amazing and controls very smoothly, and it can be very tense if the two opponents are evenly matched. However, the game is only appealing for a short period of time and does not sound like it can become the main course during a local multi-player session. Since the game is cheap, it perfectly fulfills this mission. Surprisingly well executed, though. In comparison to other games, there is definitely some eye-candy to factor in.