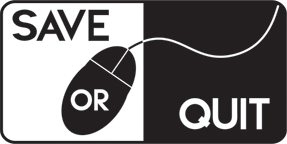 Sep
15
Goblins playing sports involves slitting throats and bashing skulls.

Aug
22
Have you ever pestered your own units' AI in an RTS? See if you can do it better yourself, and participate in AI gladiatorial matches.

Jul
26
RPGolf is a sub-par experience that is too simplistic to be a convincing RPG and too inept to be a passable golf game.

Jul
13
Outstretch both arms and grab 'em balls.

Jul
07
The best competitive sport from the future has landed on our computers. Prepare to dodge those lasers!

May
10
Tokyo-based publisher, Chorus Worldwide, is delighted to announce that its charming mobile hit, RPGolf – developed by ArticNet – is out now on Steam.

Nov
17
Laser Lasso BALL is a fascinating fighting game with great graphics and fun gameplay for those who think they would like to play a more deadly version of volleyball.

Nov
11
The game promises much, but delivers precious little at this point. This is one to watch and bookmark for when those promises become more than just promises.

Sep
19
Many patches and DLC later, we're finally back (mostly) where we were with Blood Bowl 1 Legendary Edition, is it worth your money?

Apr
25
Batter up!  Time to see if a 25 year old baseball game still has a fastball to throw.