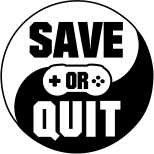 Nov
17
A sci-fi puzzle platformer where we play as a sentient jelly blob and everything is out to kill us.

Nov
13
A tactical combat 2D platformer set in an insect-filled Wild West world.

Nov
01
A simple farmer woman with no combat experience of using a sword takes on an assortment of menacing fantasy creatures.

Oct
17
A brutal 2D platformer that has you slay hordes upon hordes of alien monsters to the sound of heavy metal music.

Oct
13
A captivating detective story and murder mystery point-and-click game set in Ancient China.

Oct
12
A challenging platformer wrapped in a package of a reality TV show in hell. Ambitious and creative, but with glaring issues.

Oct
05
A fun and light-hearted point and click adventure through hell by a blogger and his newly made demonic friend.

Sep
21
A dungeon crawler RPG with turn-based combat where your goal is to assemble a team and to hunt down each of the 7 deadly sins that are plaguing the land.

Sep
13
A short stealth game about an escaped experiment, with a minimalistic approach to storytelling.