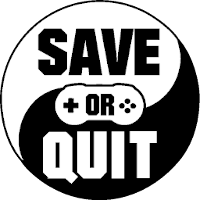 Jul
22
An FMV game about an experimental biotechnology going out of control.

Apr
22
A gripping and well-executed murder mystery thriller visual novel set in a dystopian future.

Jan
12
Dystopian cyberpunk sci-fi meets psychological horror in this gripping detective story.

May
01
Escape the horror of Raccoon city through the police station and it's sewers and uncover what happened at the secret underground laboratory while trying to find your way out of the city. Ah, Resident Evil 2 I missed you.

Aug
11
A unique puzzle game about a robot in a ruined world infected with the mysterious "Phlegm" that raises more questions then it answers, and it is filled with bugs.

Jun
26
Quinn, I think I know who kidnapped you. It was the developers!

Apr
05
Past Cure is an action/stealth game with a plethora of gameplay issues and an uninspired story. Its only redeemable quality is the graphics, but that alone is not enough to  carry it.

Feb
26
Should I go with the plan or try to sabotage it?

Oct
28
Enter Bedroom … Read Review …