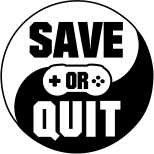 Feb
21
It's like Rampart, but mobile game-ish.

Jan
01
Zachtronics, maker of such classic programming-like puzzle games as SpaceChem and Opus Magnum is back with a game… honestly a lot like both those games.

Dec
18
The fully functioning game has been delayed. Please pardon the inconvenience.

Dec
02
Solidly "Strategic", but the "Mind" is quite mental.

Nov
12
So indie it hurts, this game has a few good ideas buried under the worst possible interface.
Frantic, frustrating, but often fun. Traffic management where you build the tracks.
A half-step back towards the formula of the original, Train Valley seems a little confused about what it seeks to be.

Sep
26
Therapy's but a walking shadow, a poor player falls through the stage… It is a tale full of sound and light puzzles, signifying nothing. Released: Steam Type: Single-player Genre: Adventure, Puzzle Platformer Developer: Sigur Studios Publisher: ARP Games Release date: […]