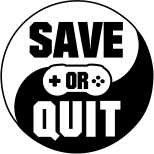 Dec
02
Solidly "Strategic", but the "Mind" is quite mental.

Nov
12
So indie it hurts, this game has a few good ideas buried under the worst possible interface.
Frantic, frustrating, but often fun. Traffic management where you build the tracks.
A half-step back towards the formula of the original, Train Valley seems a little confused about what it seeks to be.

Sep
26
Therapy's but a walking shadow, a poor player falls through the stage… It is a tale full of sound and light puzzles, signifying nothing. Released: Steam Type: Single-player Genre: Adventure, Puzzle Platformer Developer: Sigur Studios Publisher: ARP Games Release date: […]