Hello August, we have six short stories for you to enjoy during this fine evening featuring your two favorite radio hosts Poe and Munro. Enjoy.
Released:
Steam
Type: Single Player
Genre: Supernatural FMV
Developer: D'Avekki Studios Ltd
Publisher: D'Avekki Studios Ltd
Release date: May 19, 2020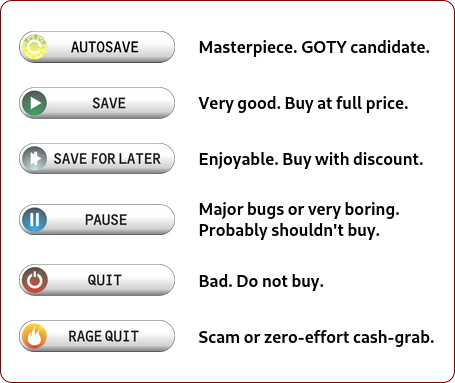 My game genre guilty pleasure has to be FMV games. Sure, there's a high chance that it ends up being really cheesy, but that's the charm. And when a really good FMV game releases, you just crave more. This is very true for me as my first dive into FMV games was MISSING: An Interactive Thriller. The studio has since closed, and you can't buy the game anymore, but it was really promising and it's a shame that only one episode was released. Since then, I have played a handful of other FMVs and I have to say FMV games coming from D'Avekki Studios are definitely at the top of my favorites list. If you have been following D'Avekki Studios, the one thing you can tell is that they're passionate about what they do and strive to improve however they can. Their two previous games, The Infectious Madness of Doctor Dekker and The Shapeshifting Detective, was structured to their advantage. While other FMVs focus on action, these were more like interviews and focused more on having the characters drive the story. Even then, you can tell the improvements made between games. Their newest game has made the biggest leap yet by moving past that interview-like style.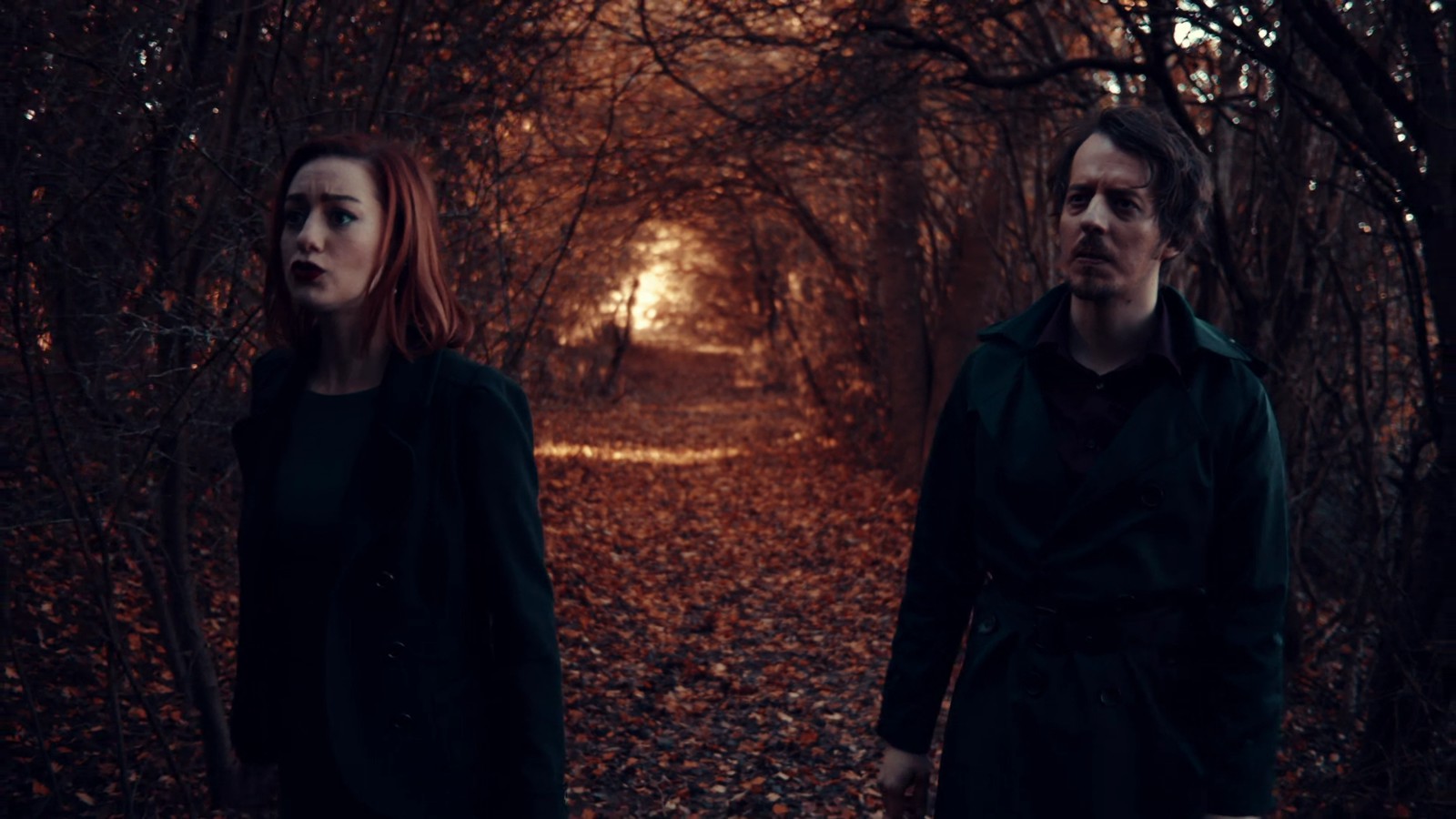 In Dark Nights with Poe and Munro we return at a familiar setting with some familiar characters. Taking place before the events of The Shapeshifting Detective, we return to the small town of August. This time around, instead of investigating a murder you follow August's very own favorite radio co-hosts, Poe and Munro in six of their adventures. These six adventures are self-contained and don't link together other than a few references that can be spotted as well as containing supernatural elements. Without spoiling anything, Poe and Munro's adventures will take you to deal with a stalker in the first episode; doing a special 24-hour show to raise money for their radio broadcast in the next; investigating why children are going missing in episode three; episode four brings in a hypnotist to put Munro in a trance to relive a past life, as well as giving us a huge The Infectious Madness of Doctor Dekker reference; episode five starts with a call hinting about a werewolf sighting which Poe and Munro, of course, have to see if it's true; and lastly a wish gone wrong. Each episode is short, as they all are short stories, which is great if you're aiming to see all the possible routes you can take or if an episode isn't just hitting it for you. Although, I recommend playing through all six episodes first so you can unlock the skip function.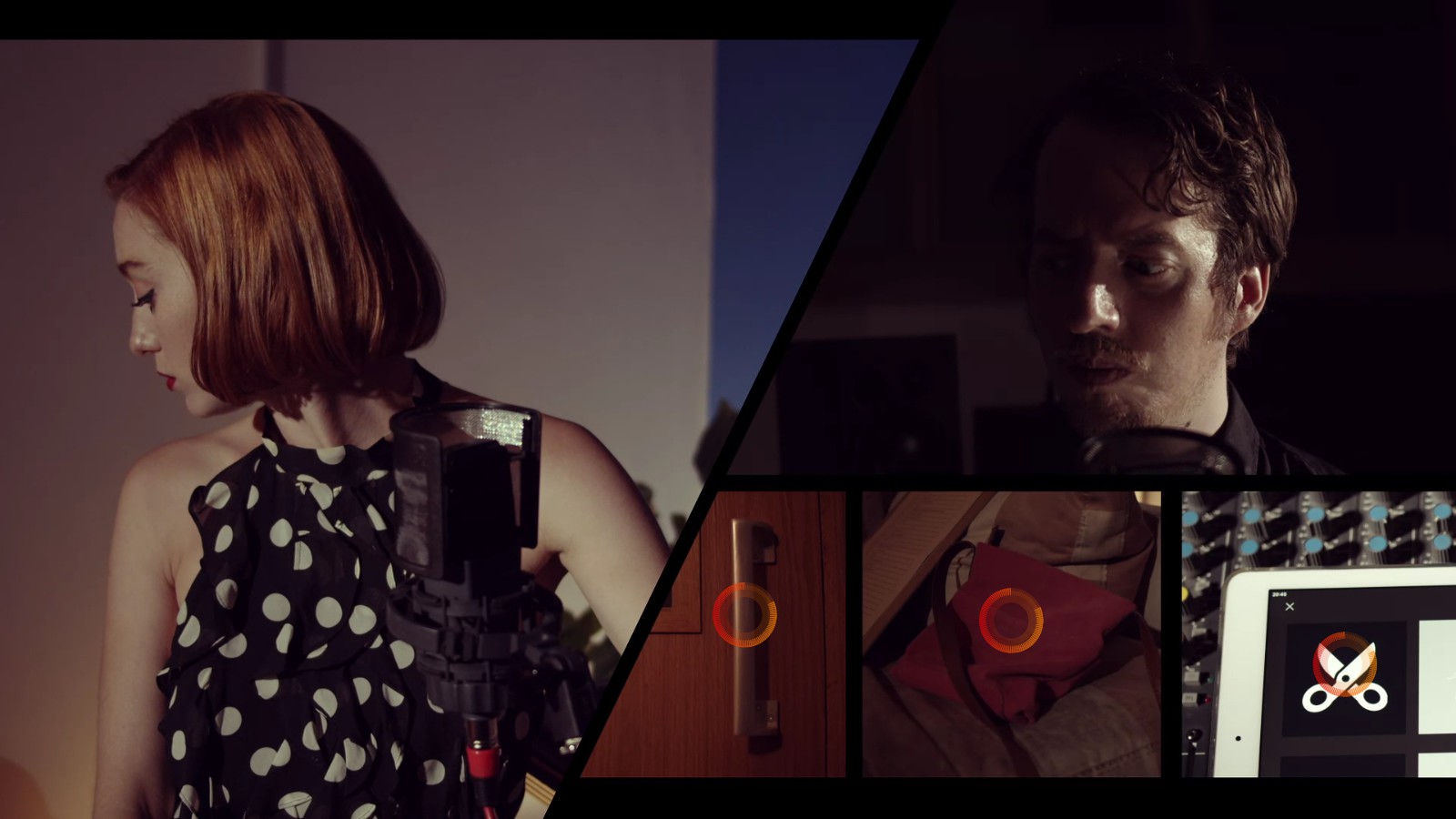 There is also another major difference. Considering that you're making choices for what's going to happen, rather than what you'll say, you make choices by clicking a circle hotspot that's hovering over the video. Each choice gives you time to decide what you want to do before it'll just pick the default choice. For the most part, this does work well and it's easy to get used to it in terms of knowing what it's most likely expecting, but there are situations where it's vague. Like when you go back to The Infectious Madness of Doctor Dekker where you're choosing what you're saying by clicking symbols rather than worded choices. There are also choices that act like QTEs that pop up, which isn't that often. They certainly will take you by surprise though. However, these QTEs can be hard to actually click considering how small the circle is and that it follows along with whatever it's attached to.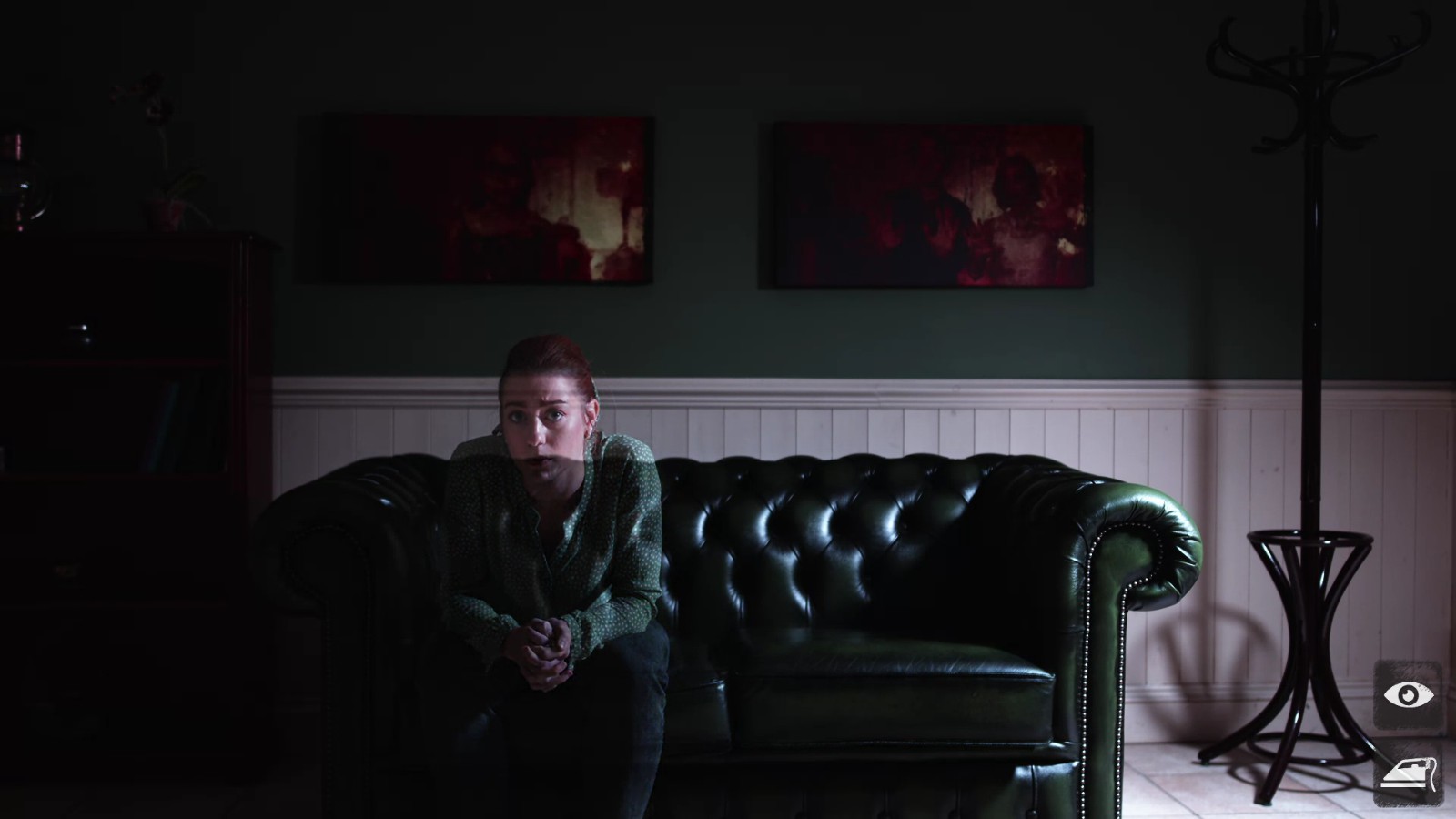 If you're someone that has difficulties with games that require you to pick a choice in a short timeframe, rest assured that there is an option to give you unlimited time to decide. It may seem like it didn't do anything, but it lets the original timer go out before freezing the screen. This also applies to the QTE scenes and will give you the option to purposefully fail or succeed at it.
After you finish a chapter, there is also a nice touch of being able to see the stats of how many people picked which choice. You will also get a sneak peek into what the next episode will be, which I didn't really find necessary. After all, this game isn't being released episodically, just using its format to tell short stories, and I'm sure most players won't be able to stop themselves from playing most of the game in one sitting.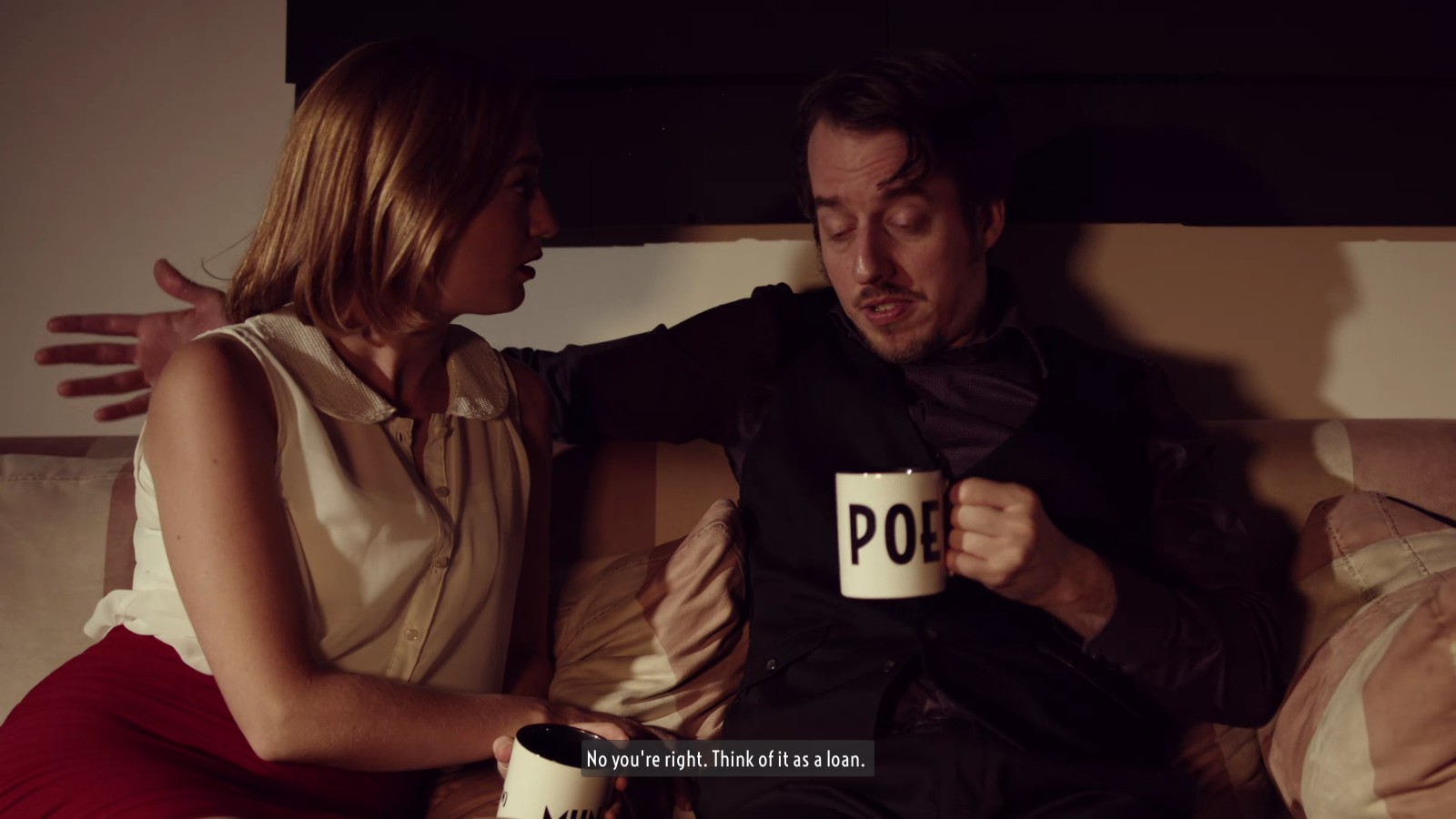 For the acting and general camera work, I think both were pretty good. The dynamic and chemistry between Klemens Koehring and Leah Cunard (who plays Poe and Munro respectively) was the standout. It's really believable that these two characters decided to work together, why they're radio show is popular in August, and why they eventually start falling in love. Though, that doesn't mean the other actors weren't just as good. The only scenes that were laughable were most of the action scenes where Poe or Munro was supposed to hurt someone (though they did nail at least one of them where Munro kicks Poe).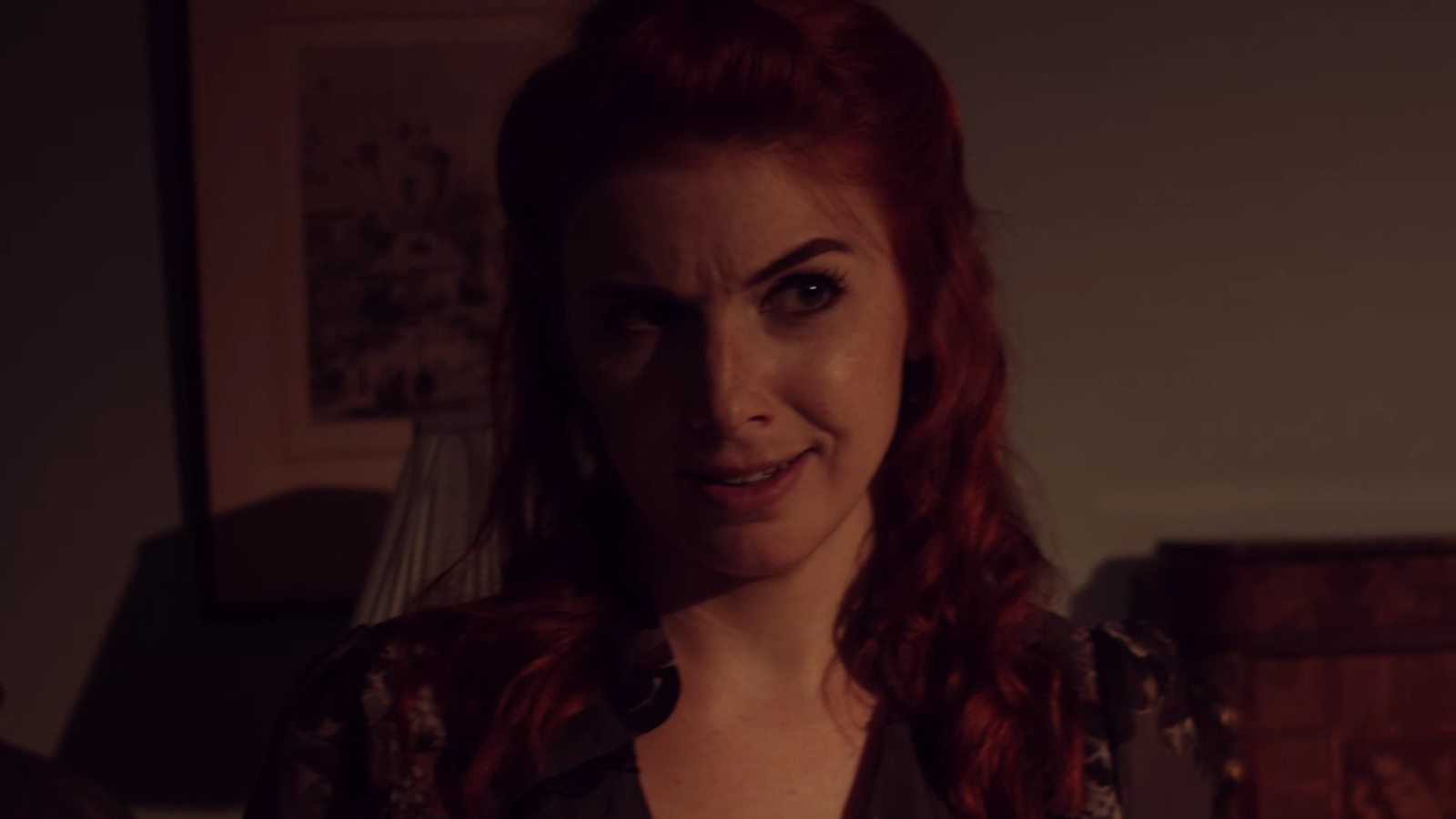 Verdict
Despite feeling that I would have preferred if this focused on telling one story or an overarching story, Dark Nights with Poe and Munro was really enjoyable. The scenes are shot well, the dynamic between Poe and Munro is great, and most of the stories told here are interesting. This title was certainly used so the team can be more experimental compared to their previous games and it works. While there are downsides, like some choices being vague, it's worth picking this one up. Although, I don't recommend Dark Nights with Poe and Munro being your fist D'Avekki Studios game. While this game is technically a prequel, I recommend at least playing The Shapeshifting Detective first as it introduces you to the town and the dynamic between Poe and Munro. Also, it's pretty obvious but if you didn't like Poe and Munro in The Shapeshifting Detective don't pick this one up.
With that said, I can't wait to see the future projects D'Avekki Studios has in store for us.