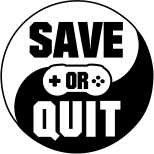 Aug
11
A unique puzzle game about a robot in a ruined world infected with the mysterious "Phlegm" that raises more questions then it answers, and it is filled with bugs.

Jul
16
An intense first person shooter that delivers a twisted and average narrative of tragedy, modern crime drama, and supernatural horror… But the gore is awesome!

Jun
08
For being one of the most anticipated games of 2018, Vampyr does not meet expectations and reveals itself as a mediocre, generic, inconsistent action-adventure game that is saved, in part, only by good character development and an intriguing game world.

May
23
A decent horror exploration game with some well-done elements, undermined by imperfections and some unexplainable level design choices.

Mar
31
Steam: Early Access Genre: Action, Adventure, Horror Developer: PixelMate Publisher: Heatherglade Release Date: 16 Jan, 2017 Type: Single-player, Multi-player Overview Beyond Despair is an open-world survivial game set on a remote island in an alternative reality, possibly in Russia since […]
Torment: Tides Of Numenera is a CRPG (Classic RPG) set in a very distant future, almost one billion years ahead.
Resident Evil 7: Biohazard is a classic style survival horror set in present-day rural Louisiana.

Feb
11
Outbreak is a top-down 2D survival horror / shooter. The game is set in the modern times, in a generic unnamed western city. Nobody knows how the pandemic really started, all people know is that the world is now full […]

Jan
17
Steam: Released Developer: Lukas Navratil Publisher: Lukas Navratil Genre: Adventure, Indie Release date: 20th October 2015 I can't really remember a time when 2D platformers weren't popular. And honestly, I can totally understand why everyone loves them so much. They're as […]