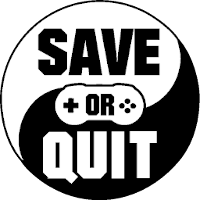 Sep
07
When the store page said it develops into a dark drama, I did not imagine this.

Jul
22
An FMV game about an experimental biotechnology going out of control.
Jul
10
Here we go again, this time I'm doing it right.

Jun
26
Hello August, we have six short stories for you to enjoy during this fine evening featuring your two favorite radio hosts Poe and Munro. Enjoy.

Mar
26
Deathtrap Dungeon is a very promising dungeon-crawling FMV adventure that brings a classic gamebook to life through excellent narration by Eddie Marson.

Feb
24
Not For Broadcast is easily one of the best, and most promising, FMV games that I've experienced in quite some time. And it's not even completed yet.

Mar
15
Why did I even play this.

Feb
26
Should I go with the plan or try to sabotage it?

Jul
14
I thought you knew what you were doing, Doctor.

May
13
This family needs some TLC