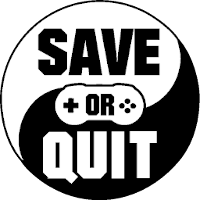 Dec
29
A challenging and good-looking point-and-click game with funny dialogues. Subtle hints are also provided to solve most puzzles.

Oct
20
Snow, snow, snow, and yep more snow. Where the hell did I come from?

Jun
26
Hello August, we have six short stories for you to enjoy during this fine evening featuring your two favorite radio hosts Poe and Munro. Enjoy.

Feb
20
Song of Horror redeems itself in a big way after a lackluster third episode only to lose its newly built credit with a game-breaking bug near its conclusion

Jan
08
The third episode of Song of Horror doesn't provide the same thrill as we've come to expect from the first two, but at least technical issues didn't rear their ugly head this time.

Dec
01
Return to the world of Song of Horror for its second chapter as it brings in some interesting new ideas, but doesn't quite live up to the first episode's nearly flawless experience.

Mar
24
Report for duty, Agent. Time to gossip our way to victory.

Mar
03
I could tell this review was gonna be trouble as soon as Red called me up about it: he had that tone in his voice you couldn't mistake. When the game came in the door it didn't make things much […]