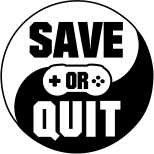 Nov
29
A solid Act 1 to introduce this unique game. Here's hoping the rest lives up to this introduction.

Jul
03
Somewhere between dreams and wakefulness, death and life, dark and light there is a place called Moonrise Fall.

Jul
16
An intense first person shooter that delivers a twisted and average narrative of tragedy, modern crime drama, and supernatural horror… But the gore is awesome!