Don't really want to watch most of the E3 conferences, but want to know what was announced? You're in luck!
I'm back again with an E3 Recap. For those who just want to watch the full conference, I'll link each conference in their own section apart from some conferences that I probably won't do justice to. Besides, it's probably better to listen to those yourself anyway. Google's conference went into more detail about their upcoming gaming service, Stadia. EA went away from having a conference and went for a three hour livestream where they talked about only a couple of games. They dived into what updates Apex Legends (x), Battlefield 5 (x x), FIFA 20 (x), Madden 20 (x), and Sims 4 (x) will get in the future and we got a deep dive into Star Wars Jedi: The Fallen Order (x) as well as some gameplay. While AMD's revealed some details about their upcoming products.
If you'd rather watch it on Twitch, I'll link to Twitch's twitch channel, which has a collection for easy viewing.
While we got more trailers for upcoming games, Microsoft also announced some news that I will get into first.
First, we'll start with their Game Pass. Batman Arkham Knight, Metro Exodus, Hollow Knight, and Borderlands Handsome Collections were just added to Game Pass. XBox Game Pass for PC is also now available in open beta, bringing in Halo Master Chief collection, and will have over 100 titles by August. XBox Game Pass Ultimate will set one price that will include XBox Game Pass, XBox Live Gold, and PC Game Pass for $10 a month. However, if you get it now it will be $1 for the first month.
Project XCloud was talked about and it will be console streaming where you can play wherever you go, but it was heavily focused on the Xbox Project Scarlet console. Dangerhighdoltage was watching this closely as he is following the new trend of cloud gaming, but was surprised how little was talked about with XCloud specifically. Supposedly, XCloud will essentially make your XBox into a personal, free, XCloud server and will be available to preview in October.
A new controller, XBox Elite Controller Series 2, is up for pre-order for ~$180.
Double Fine joins Microsoft.
Lastly, they announced their next gen console with the codename Project Scarlet and it's debut game Halo Infinite. Both will be a holiday release in 2020.
Now to the Game Announcements:
(I'll put GP next to the titles that will be available on XBox Game Pass)
Dead Static Drive
Pathologic 2
Star Renegades
Afterparty
Way to the Woods
TABS
The Good Life
Crosscode
Creature in the Well
Killer Queen Black
Undermine
Lord of the Rings: Living Card Game
Blazing Chrome
Spiritfarer
Secret Neighbor
Supermarket Shriek
Blair Witch
Unto the End
Night Call
Riverbond
Felix the Reaper
Ikenfell
Totem Teller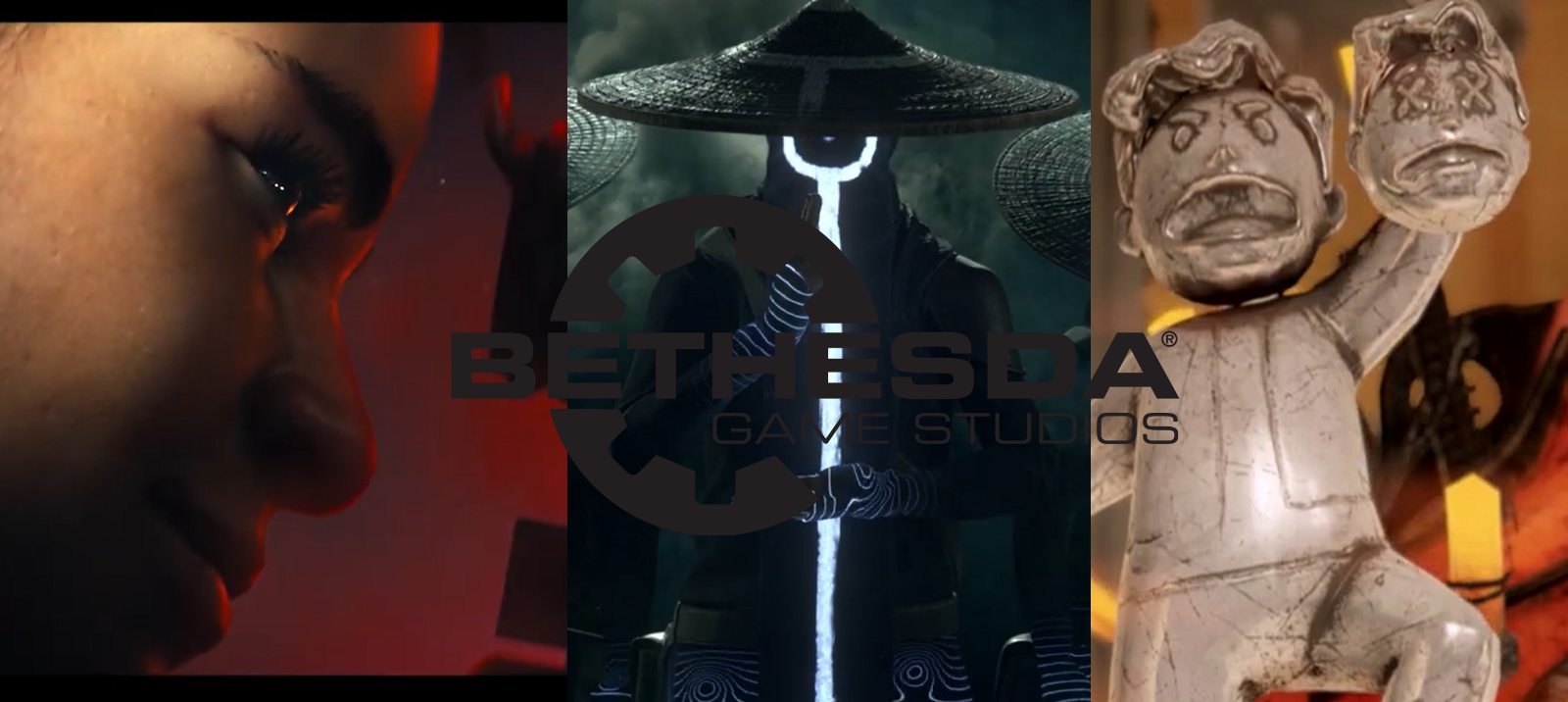 Orion was introduced here and was said to improve player experiences, work on any engine, and any streaming platform (i.e. Stadia, XCloud). Orion is said to stream games 20% faster on 40% less bandwidth even on max settings. You can get a chance at being part of the test group by registering at slayersclub.com.
Starfield and Elder Scrolls 6 were only briefly mentioned to ensure gamers that they're still working on both.
Fallout 76
Some new content is coming to Fallout 76. Wastelanders will be free DLC that is going to include human NPCs with the classic dialogue system, a new main quest, and new armor and weapons. Wastelanders will be available Fall 2019. A 52 player Battle Royale mode where you fight to become Vault 51 Overseer called Nuclear Winter was also announced and will be free.
You can try out Fallout 76 between June 10-17 and a sneak peak of Nuclear Winter started June 10th.
Elder Scroll Blades is also getting a ton of new content added. Solo arena battles, new jobs, custom jewelry system, and a new dragon questline is available now. This fall, an arena mode featuring PvP, let you have your own guilds, and visit your friend's towns. Blades is also going to release on the Switch and will have crossplay and cross-progression this Fall.
The latest chapter that is available now, Elsveyr, lets you visit the Khajiit homeland and play as the new Necromancer class. A new cinematic trailer was showcased and left off with a cliffhanger. The next chapter, Dragonhold, was teased and will complete the new season of the dragon with more to tell at Quakecon. A dungeon DLC called Scalebreaker is said to release this August as well.
An action adventure game where you will fight paranormal enemies to rid the city of supernatural evil. Will release sometime this winter.
A free-to-play mobile game that will be released this summer, but you can pre-register now. This is a modern take on an old series that will feature new twin geniuses named Billy and Billie. Commander Keen will have a story mode that will tell classic and new tales and a real time battle mode.
A free mobile card game that is available now with an expansion coming June 27th called Moons of Elsweyr.
Rage 2 is getting a new expansion called Rise of The Ghosts, that will include new mechs, vehicles, enemies, gameplay modes, story, enemy faction, weapons, abilities, and areas, and will introduce cheat codes.
Wolfenstein Cyberpilot
Will be releasing in July for VR
Will be releasing on July 26.
A newly announced first person action game centered around two rivals, Colt and Juliana, being stuck in a time loop. Of course, both of them believe that killing the other will be the only way to break/protect the cycle.
Will release on November 22nd and will have a multiplayer 2 demons vs 1 slayer called Battlemode.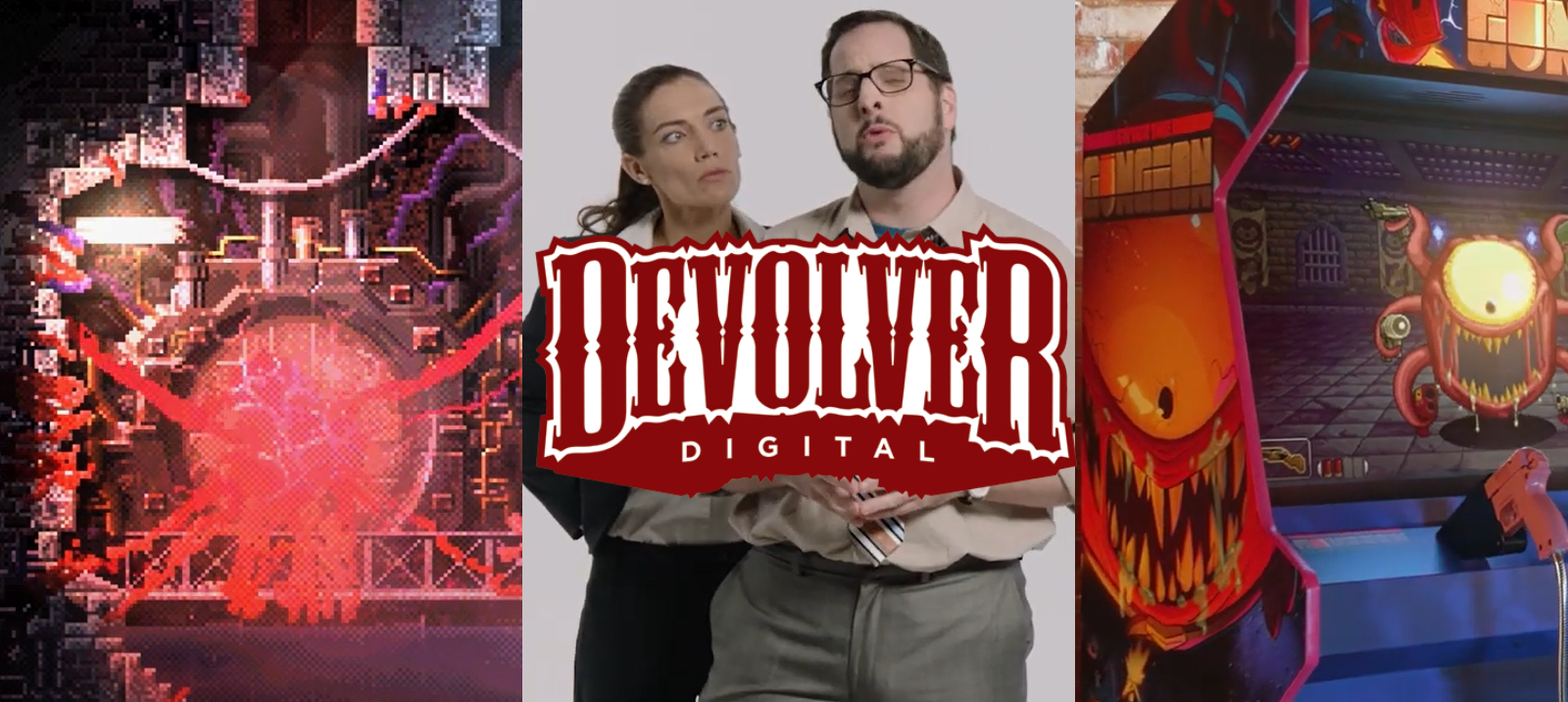 Devolver Digital
First, go watch their previous conference videos (2017 , 2018) and then watch this year's.
What was announced: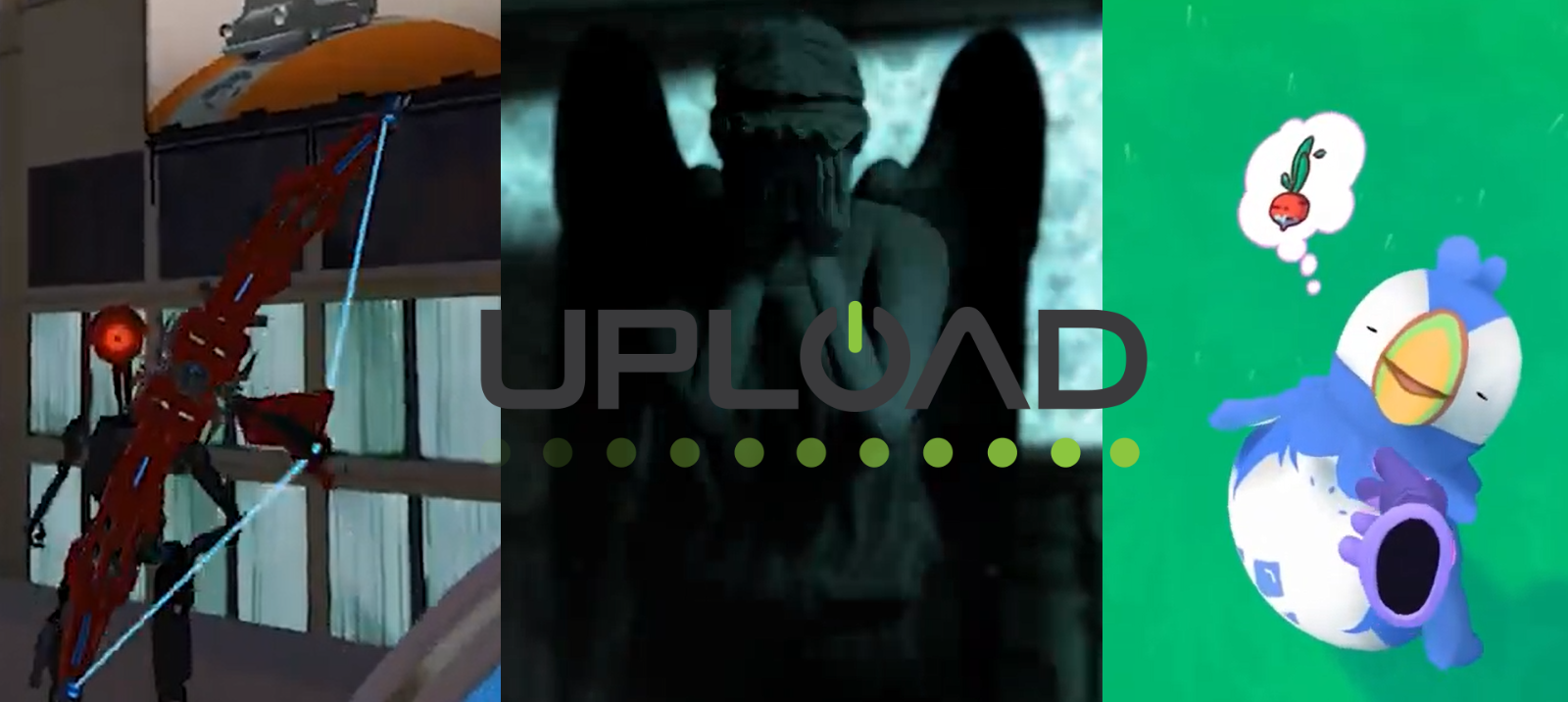 UploadVR just showcased a bunch of VR titles that will be coming out (or might already be out):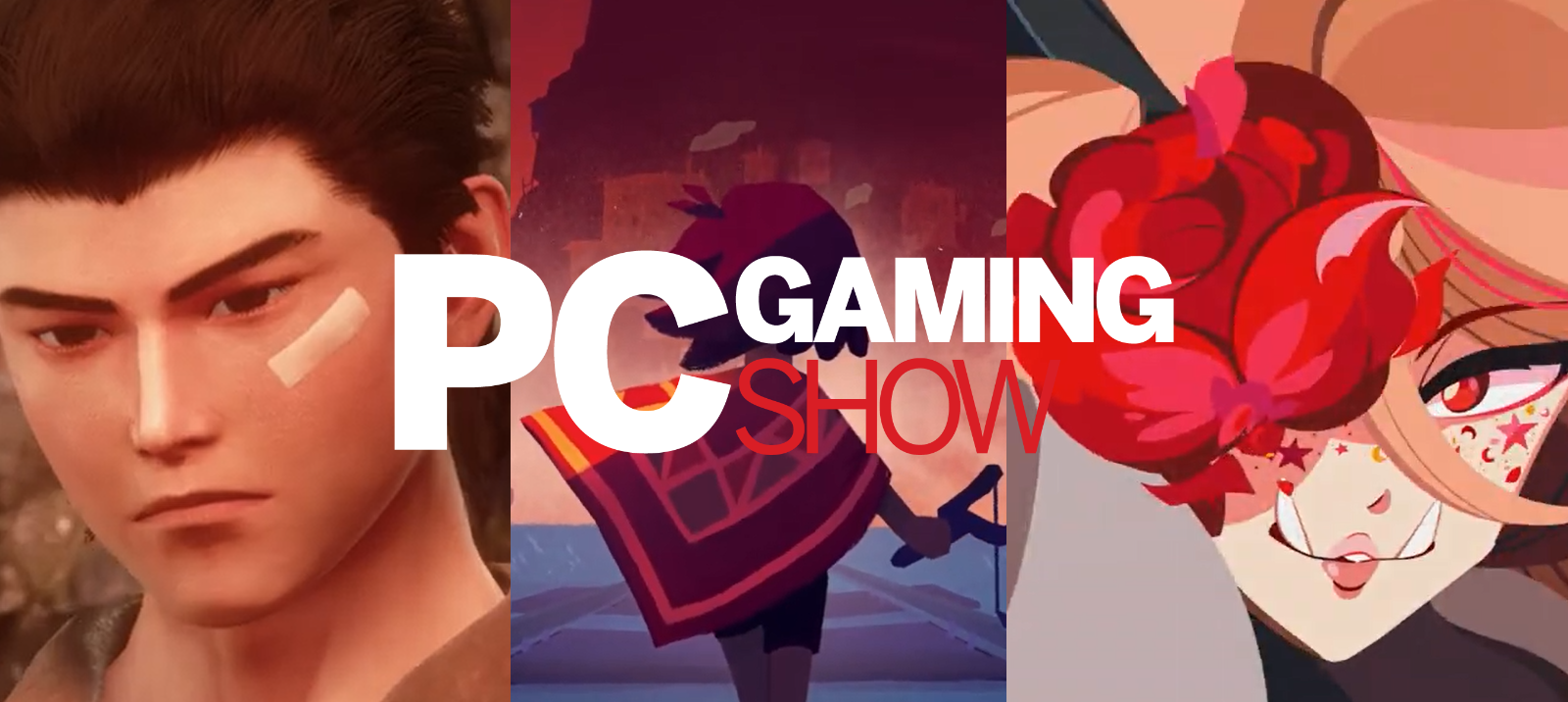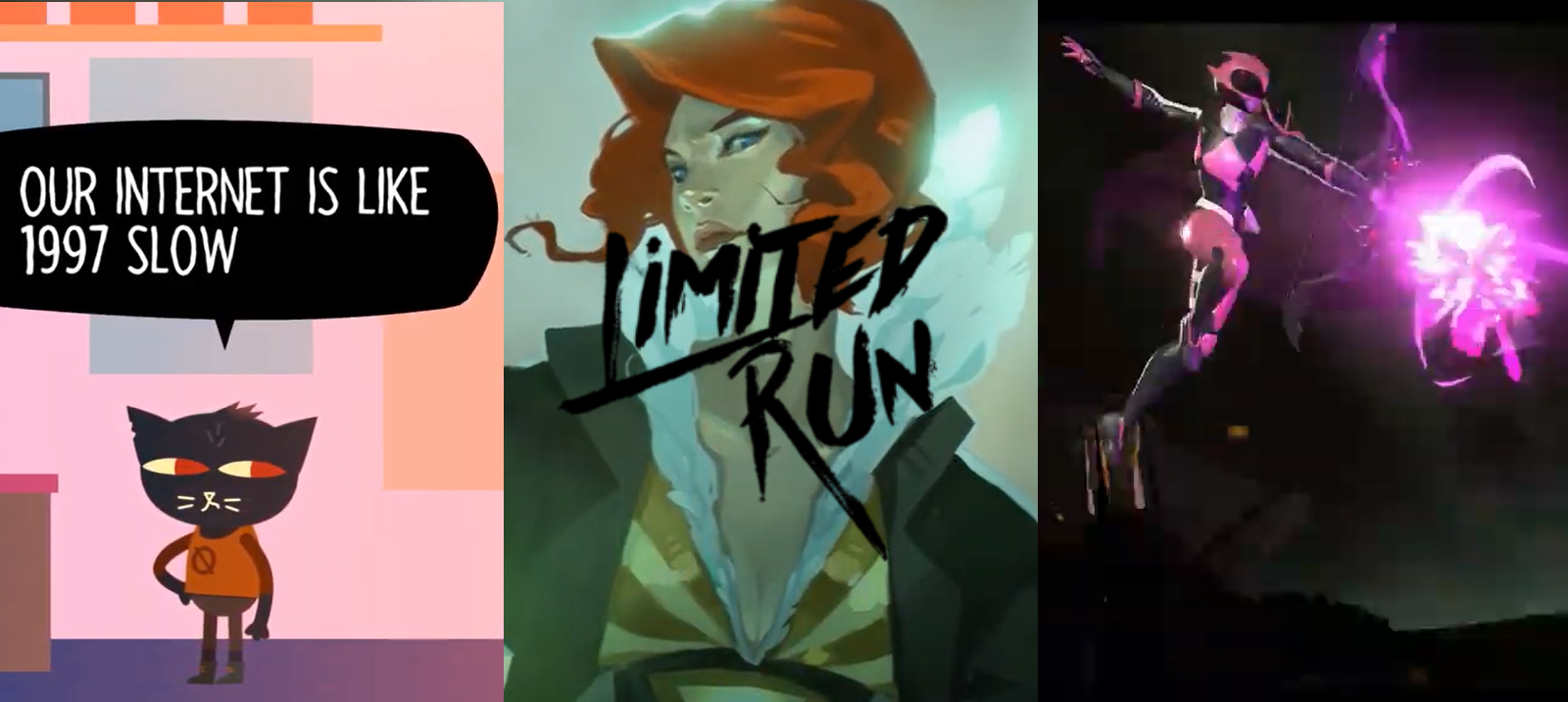 Limited Run games showed a bunch of games they're doing physical releases for and gave a timeline on when they'll be available to order. If any of them catches your eye, make sure to keep your other eye on their site.
PSVita
Guacamelee! (June 14)
Mutant Blobs Attack!!! (June 14)
Atari Flashbacks Classic (July)
Super Mutant Alien Assault (July 5)
Metal Slug 3 (July 12)
Pix the Cat (June 21)
Deadbolt (Q3 2019)
Revenant Dogma (2019)
Rocketbirds: Hardboiled Chicken (2019)
Rocketbirds 2: Evolution (2019)
Super Meat Boy (2019)
Damascus Gear Operation Osaka (2019)
Damascus Gear Operation Tokyo (2019)
Papers Please (2020)
Switch and PS4
Power Rangers: Battle for the Grid (Available now)
Transistor (July 9)
Rogue Legacy (July 19)
Freedom Planet (June 21)
Night in the Woods (Q4 2019)
Dark Devotion (Q4 2019)
Blazing Chrome (Q4 2019)
PS4
Red Faction (July 12)
Mercenary Kings: Reloaded Edition (July 20)
Hover (July 26)
Star Wars Bounty Hunter (July 28)
Corpse Killer (Q3 2019)
Switch
Double Switch (July)
Bad North (Q3 2019)
Turok 1 and 2 (Q3 2019)
Real Myst (Q3 2019)
Blaster Master Zero (Q4 2019)
PC and PS4
Shenmue 3 Collector's Edition (Pre-order TBA, but will be sent out November 19)
3DS
Atooi Collection (TBA) including Mutant Mudds Deluxe, Bomb Monkey, Xeodrifter, Mutant Mudds Super Challenge, and Chicken Wiggle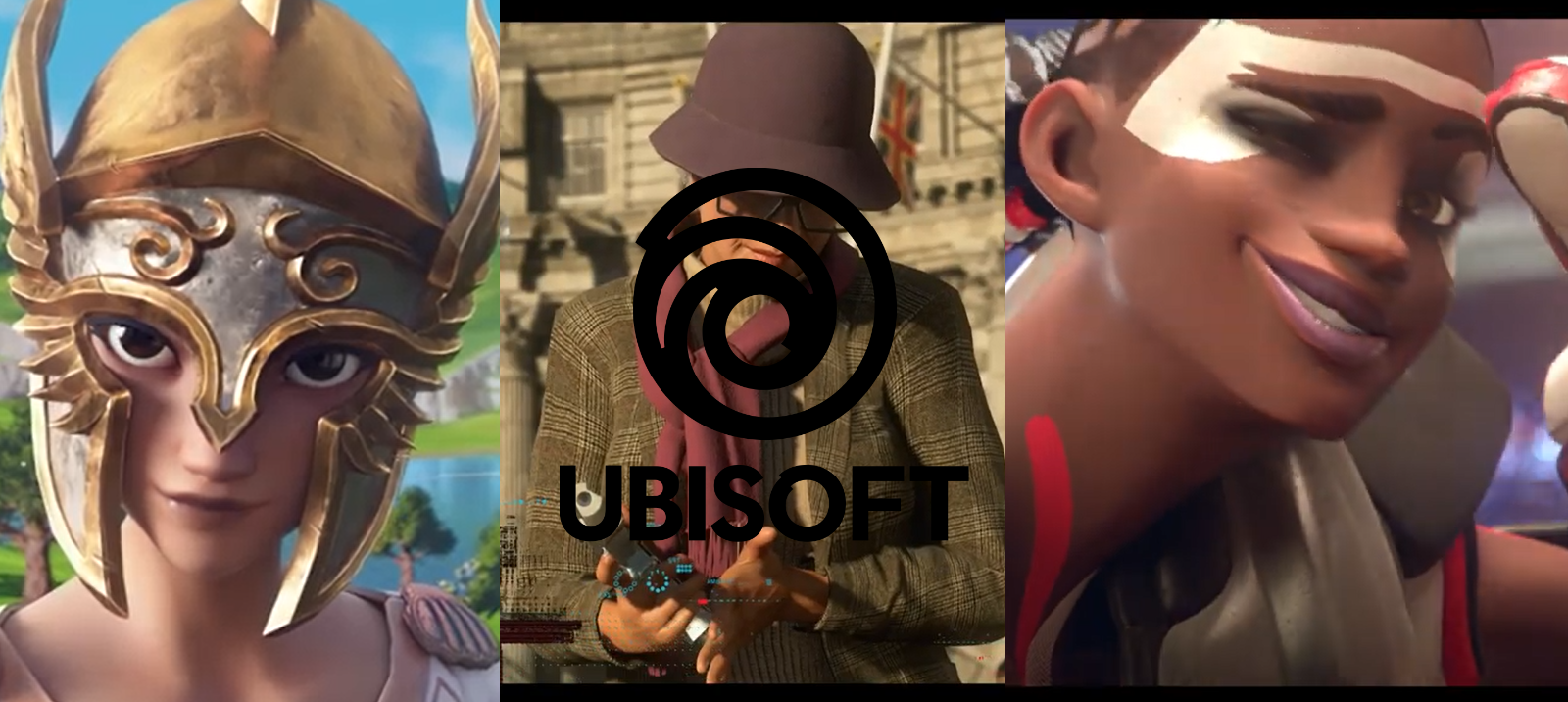 We have a few announcements that aren't games. First, we opened with Assassin's Creed Symphony, which acted as a teaser for their worldwide tour. Their tour starts June 29 and will include 80 Assassins Creed songs. Then we have a tv show, featuring Rob McElhenny, coming soon called Mythic Quest: Raven's Banquet and will be available on Apple TV Plus. Lastly, we have a Netflix Division movie coming soon as well.
To the Games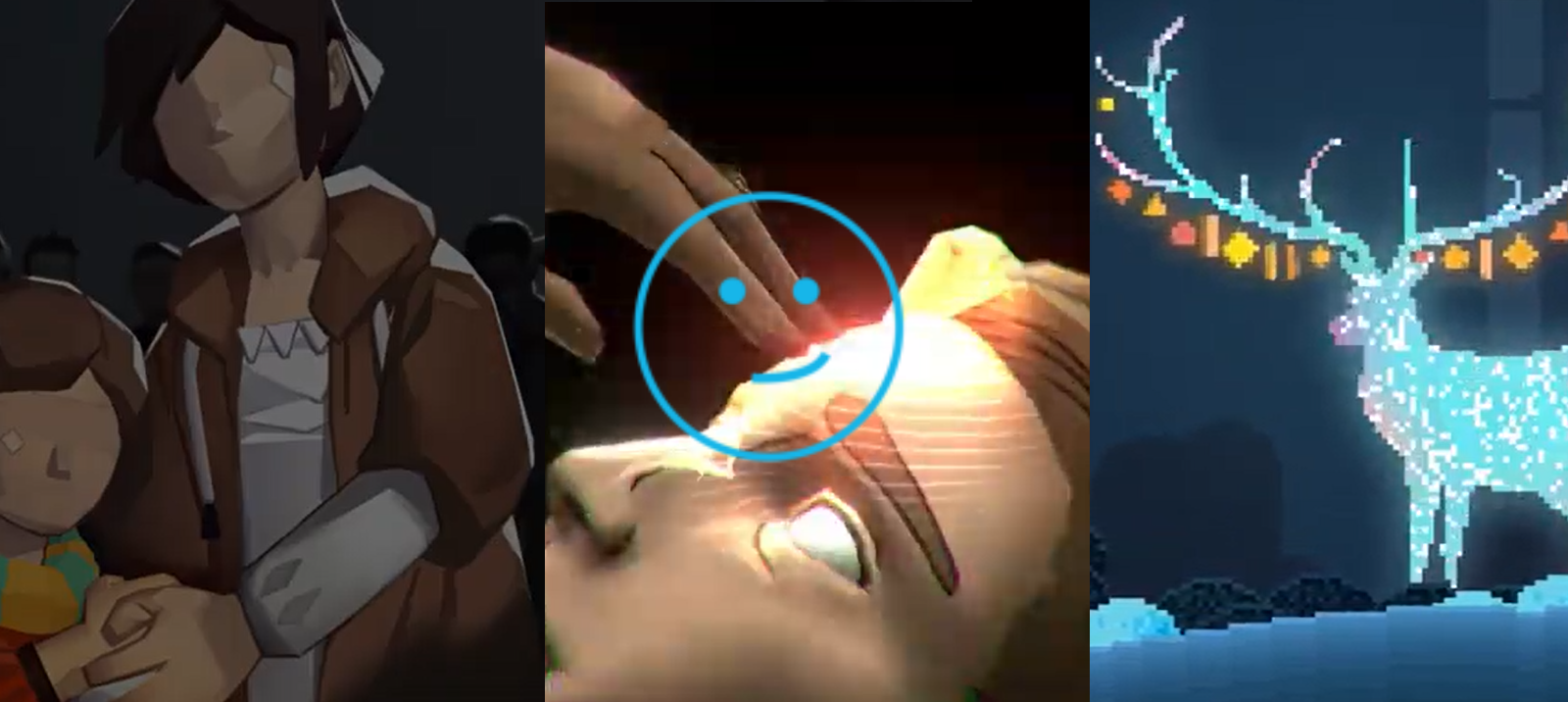 Okay, 60 games. About 60 games were shown on Kinda Funny Showcase: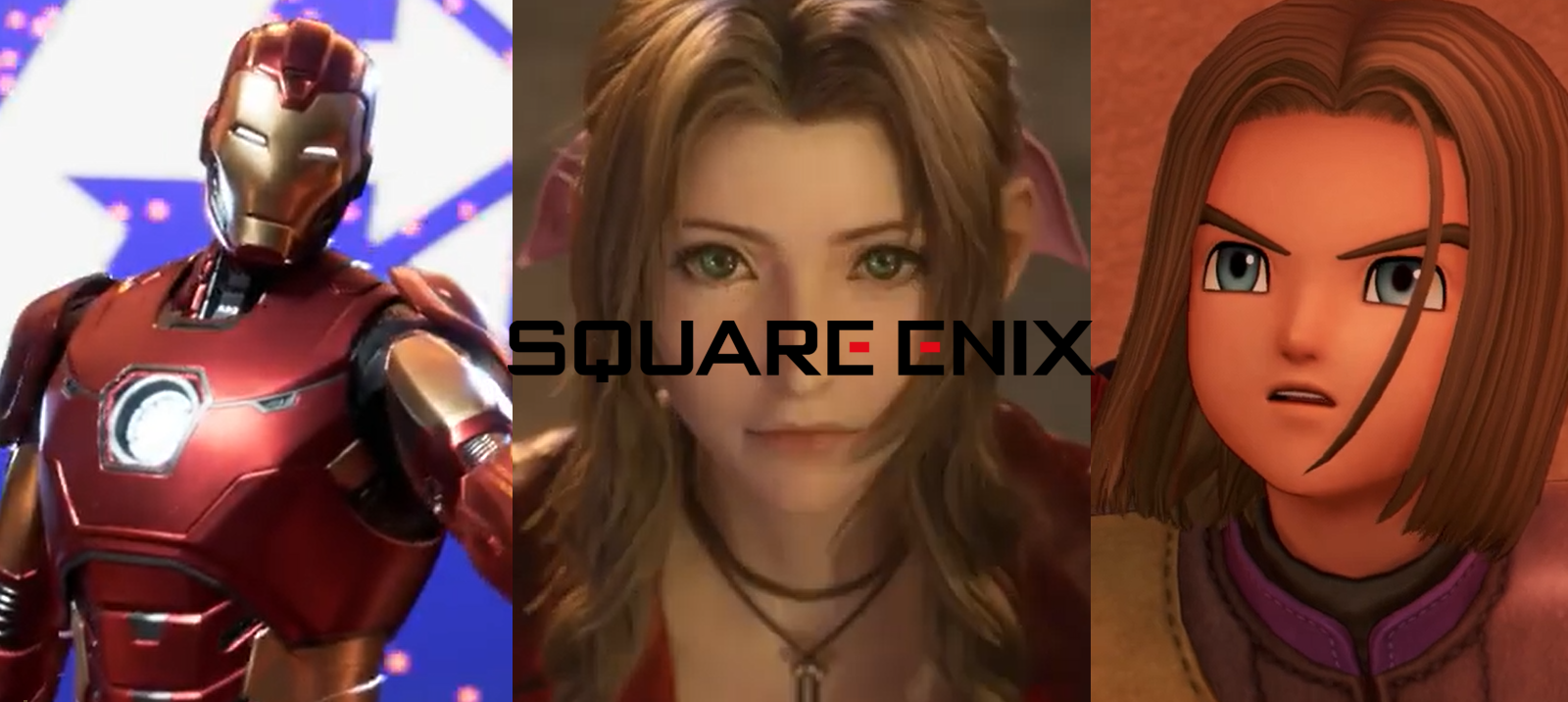 If you've been looking forward to Final Fantasy 7 Remake, then this conference was for you. A whole boss fight was shown off and the combat system was talked about. This remake will have real time strategic combat and will let you switch between characters in the middle of combat (they'll still continue to attack when you switch off of them) and be able to give commands. As you attack, two ATB bars will fill up and you can enter tactical mode, which will enable slow-mo and let you perform abilities and cast spells. However, using items will deplete the ATB bars. The enemies will also have a focus gage and once full, will be staggered. Final Fantasy 7 Remake will release March 3, 2020 and two different preorder options are currently available.
Now to the Announcement Trailers: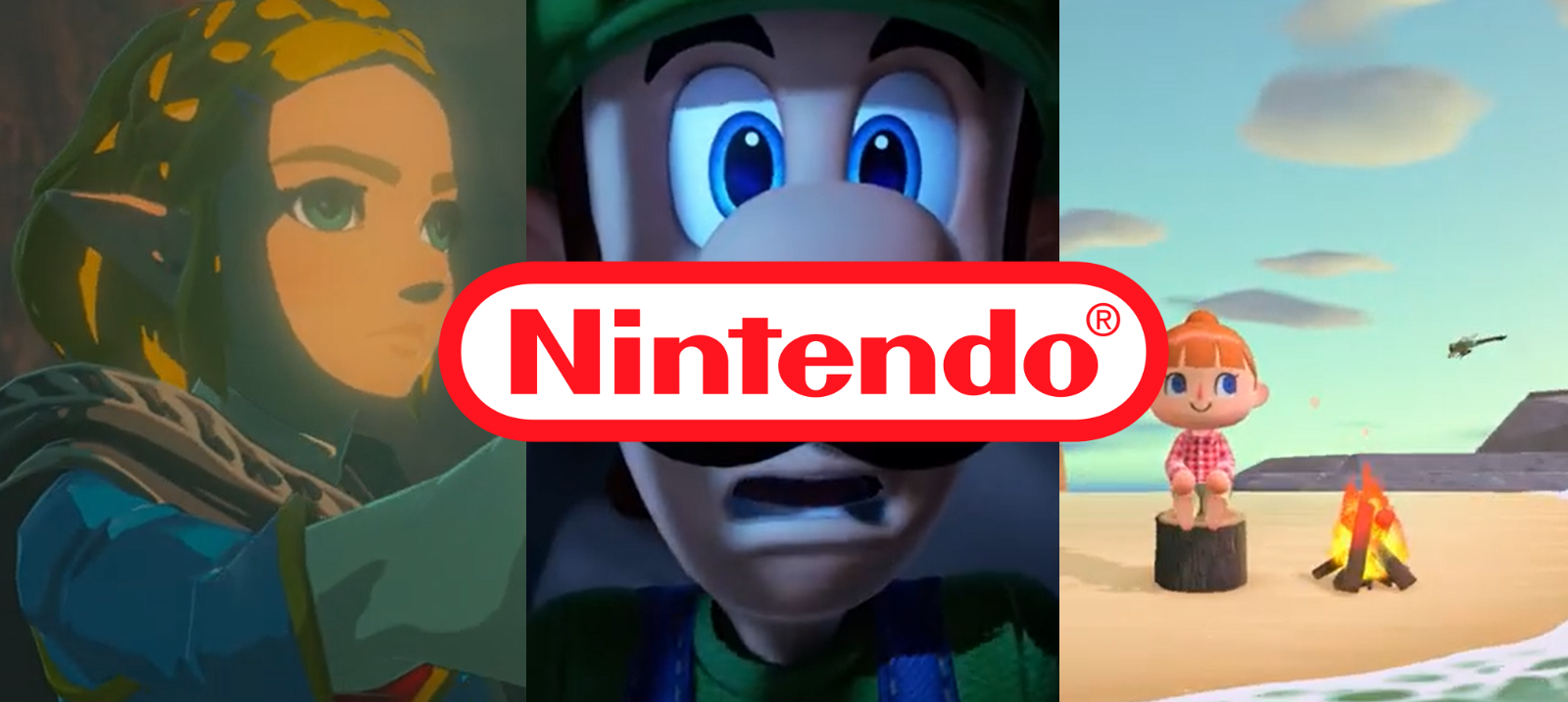 Spyro Reignited Triligy (September 3)
Hollow Knight: Silksong
Ni No Kuni: Wrath of the White Witch (September 20)
Minecraft Dungeons (Spring 2020)
Elder Scroll Blades (Fall 2019)
My Friend Pedro (June 20)
Doom Eternal
The Sinking City (Fall 2019)
Wolfenstein Youngblood (July 26)
Dead by Daylight (September 24)
Alien Isolation (2019)
Final Fantasy Crystal Chronicles 5 Remastered Edition (Winter 2019)
Dragon Quest Builders 2 (July 12)
Stranger Things 3: The Game (July 4)
Just Dance 2020 (November 5)
Catan (June 20)
New Super Lucky's Tale (Fall 2019)
Dauntless (2019)
Super Mario Maker 2 (June 28)
And that's it for E3 2019. Hopefully some of the games shown caught your eye, you didn't miss Sony too much, and you didn't roll your eyes too hard during some of the conferences (if you watched ended up them). Now onto the year long commercial till next year's E3.