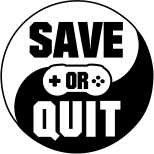 Jun
13
Don't really want to watch most of the E3 conferences, but want to know what was announced? You're in luck!

Jan
02
Fallout 76 has had an awful reception, but really it's just a matter of expectations and poor marketing.

Jun
13
Were the conferences set up at the worst possible time for you? Want to just hear the announcements made? Come on in!

Nov
13
The new chapter of Wolfenstein by Machine Games is a solid follow up to the well-received Wolfenstein: TNO. However, the PC version is riddled with technical problems.

Sep
23
Author: Hobbes (Opinion pieces are just that, they are the opinion of a specific author, they are not representative of the views of the site, nor do they attempt to frame as fact the events described, they are merely the […]

Feb
07
DOOM, released in 1993, is the defining First Person Shooter. A classic that shook the gaming world on its release, combining shameless ultra-violence with fast-paced immersive gameplay in crazy levels.

Nov
21
Dishonored was a surprise hit with its unique art style, compelling story and dynamic gameplay at the intersection between Thief, Deus Ex and Dark Messiah. Needless to say, the announcement of a sequel was exciting.

Nov
28
Author: giulianocugudda Status: Released Developer: Bethesda Game Studios Publisher: Bethesda Softworks Genre: RPG Release Date: 10th November 2015 One trait I love about gamers is how overly dramatic we can be. To this day, people are still talking about Half Life 3 […]