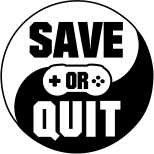 Apr
27
This new game by the Gunman Clive creator streamlines Contra in a satisfying way.

Dec
21
Whether it tis the season or just time for gift giving, does the Nintendo Labo make for a decent gift choice?

Jun
13
Were the conferences set up at the worst possible time for you? Want to just hear the announcements made? Come on in!

Jan
15
Ever put your parenting skills to the test? Now is the time.

Nov
04
After such a difficult time with the Wii U console, Mario is back with Super Mario Odyssey.  Is it a game changer for the Nintendo Switch?

Oct
05
 Take my arm and I'll take your eyes!

Aug
30
Phantom Trigger tells the story of Stan. I think. And that's kind of the problem.