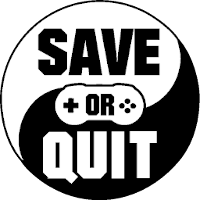 Apr
22
A gripping and well-executed murder mystery thriller visual novel set in a dystopian future.

Mar
08
Lead the special unit of police force, interrogate suspects, and bring down a rising new terrorist organization. Do you have what it takes?

Feb
22
A cyberpunk CCG with just the right amount of attitude.

Jun
16
Milanoir is a top down shooter set in Milan, Italy in the 70's. It has some charming art direction, a good soundtrack, and a unique setting, but it falls terribly short on content and gameplay design choices.

Mar
03
I could tell this review was gonna be trouble as soon as Red called me up about it: he had that tone in his voice you couldn't mistake. When the game came in the door it didn't make things much […]

Jan
08
We have seen procedurally generated characters, procedurally generated planets, procedurally generated weapons, procedurally generated levels… What is less common is procedurally generated stories.
Oct
25
Author: drboskonovitch Steam: Released Developer: Calvino Noir Limited Publisher: Calvino Noir Limited Genre: Adventure, Indie, Stealth Release date: 27th August 2015. Welcome to 1930s European criminal underworld.  Calvino Noir is a stealth 2D scrolling noir adventure game where you play […]