Genesis Noir looks and sounds wonderful, with original and innovative ideas, but the story is confusing and the gameplay is lackluster in places.
Released:
Steam
Type: Single-player
Genre: VN, Walking Sim,
Developer: Feral Cat Den
Publisher: Fellow Traveller
Release date: 26 March, 2021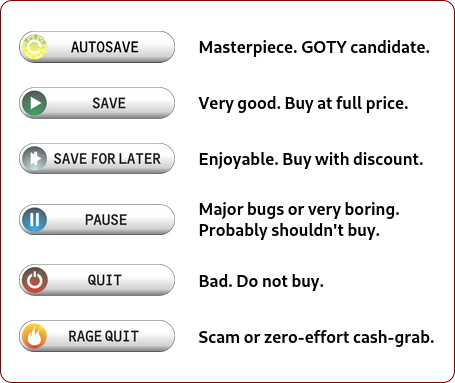 Intro🎬
You play as No Man, a watch peddler caught in a love triangle with a jazz singer called Miss Mass and Golden Boy. When your affair turns into a bitter confrontation, you will witness a gunshot fired by a jealous god—otherwise known as The Big Bang.
Jump into pockets of time, explore moments throughout the lifespan of the universe, and search for a way to change the course of destiny.
Genesis Noir is hard to define but I would say it is reminiscent of a point and click visual novel type game.
It feels like it is a hybrid between a bizarre space opera and a Raymond Chandler inspired detective mystery.
If you are interested in weird, original and flamboyant games then this certainly ticks all the boxes.
The stunning visuals, art work and screenplay are enough for admission alone, but the story may leave you perplexed and the gameplay is minimal.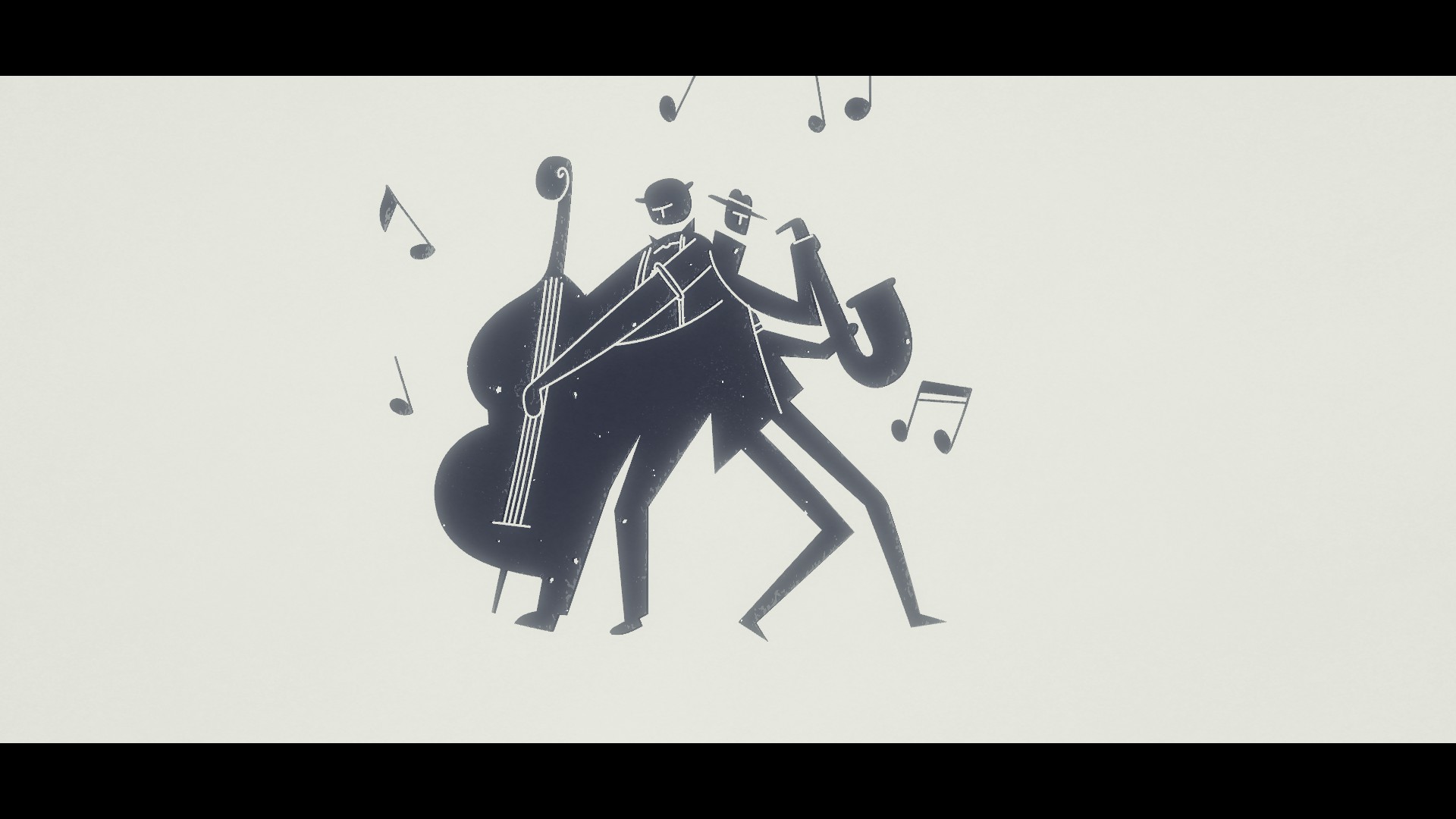 Story📕
To be honest, I had to look at the store page to get an idea of what the story was about.
It is obvious that the game revolves around time and space and details the big bang theory in surprising detail. It chronicles the start of time, as we know it, and shows key events through the history of man. It even touches upon our impending doom and subsequent exodus into the stars in search of other planets to ruin.
Other than that, the story revolves around a love triangle which is difficult to fathom but would probably make sense if it was explained.
It is one of those stories that seems open to interpretation but behind it you suspect there is some logic lost in the weird time and space continuum. The truth is out there.
There are fourteen chapters to enjoy and before each chapter we are presented with an interesting synopsis detailing an astronomical phenomenon. How a star is born, what a singularity is etc. It's quite interesting stuff. The chapter revolves around the theme and the gameplay supports it.
The game takes around six hours to complete and it's easy to gain all the achievements.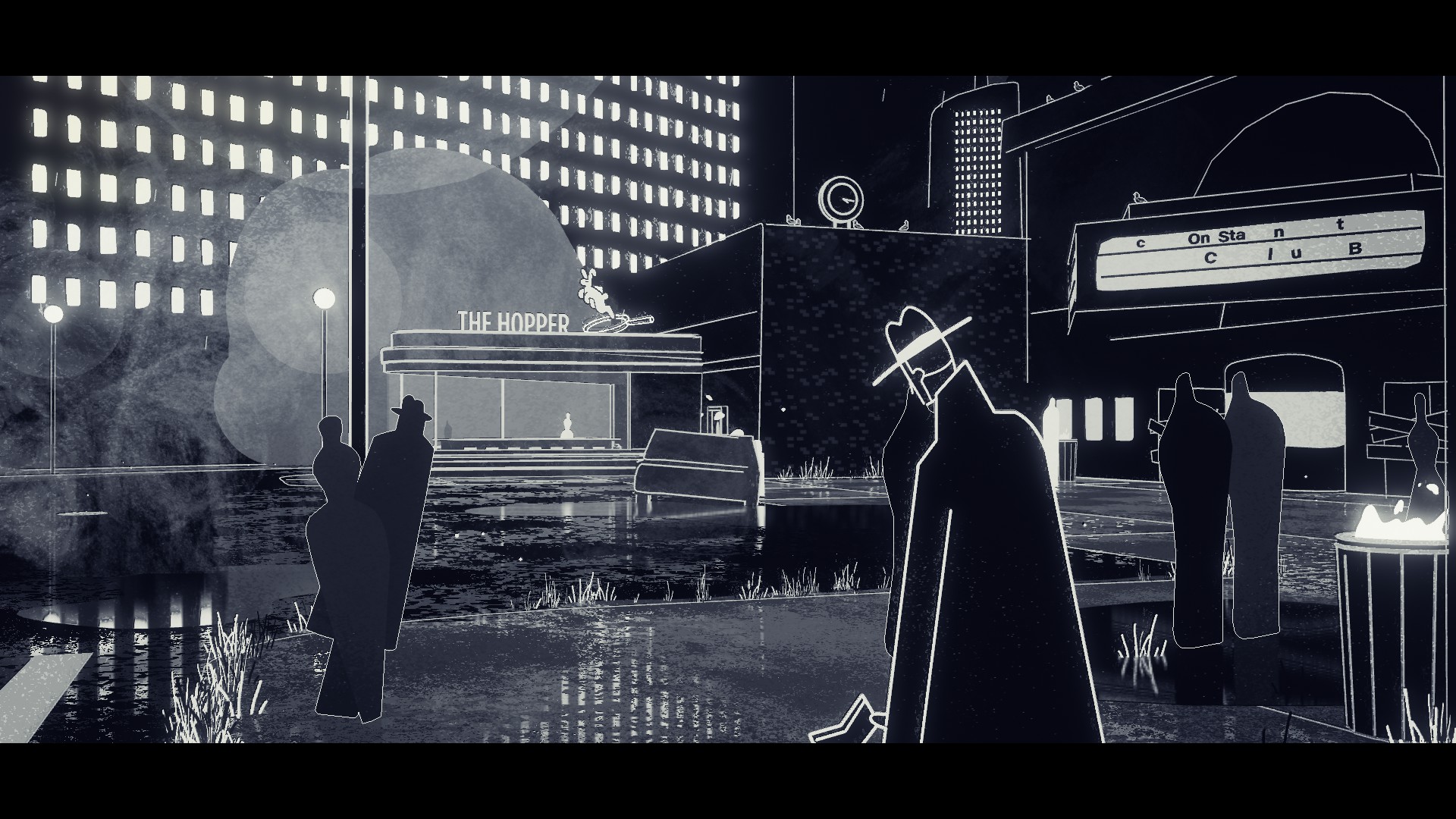 Gameplay🕹️
Apologies. The video didn't record properly but is watchable.
It is kind of a walking simulator with light puzzle elements.
Each chapter is introduced by an explanation of an astronomical phenomenon and the gameplay for that chapter follows those guidelines.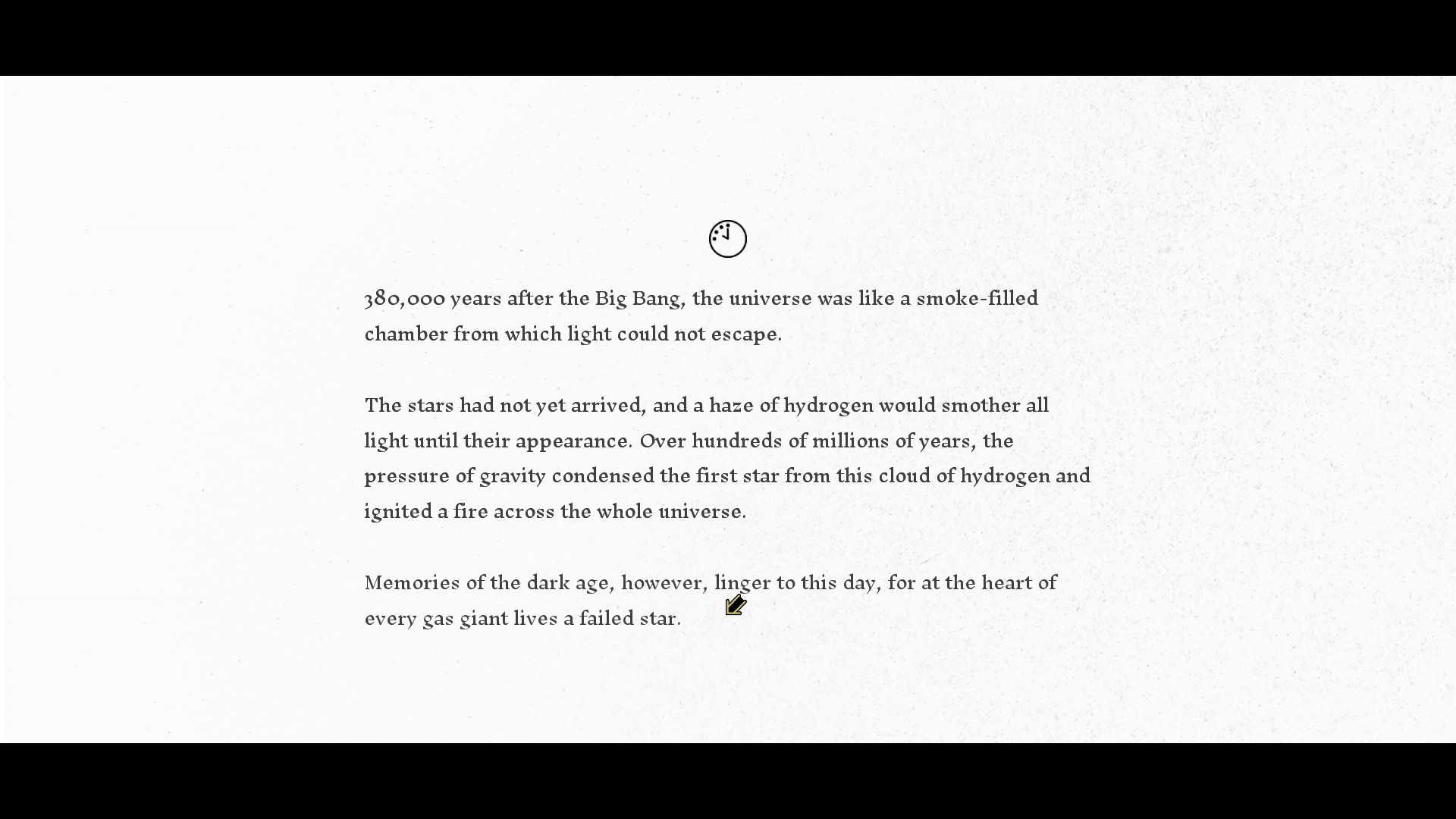 Often, there will be a short cutscene at the beginning of the chapter and then you are thrown into the mix to experiment on all the things that are on the screen.
Using your left mouse button pressing everything to see what it does is often a good way of approaching things. This is how the story is driven.
No Man is a time traveler and we see many different places and times throughout history which you might recognise from the history books.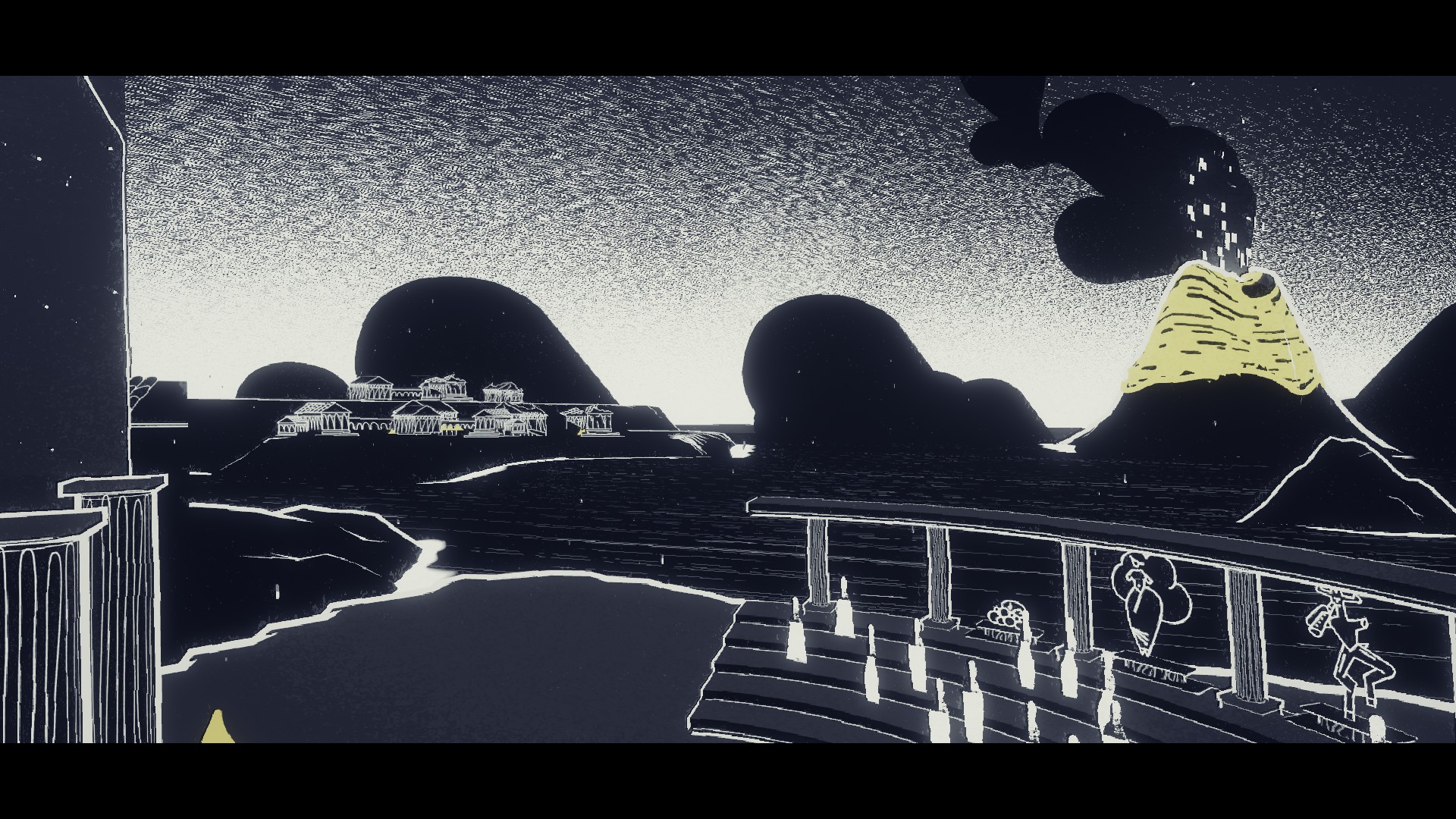 Most of the time, this is all that is required but occasionally there are some puzzles thrown in for good measure.
The puzzles are generally easy to figure out but there is one particularly difficult puzzle which seems out of place and will be challenging.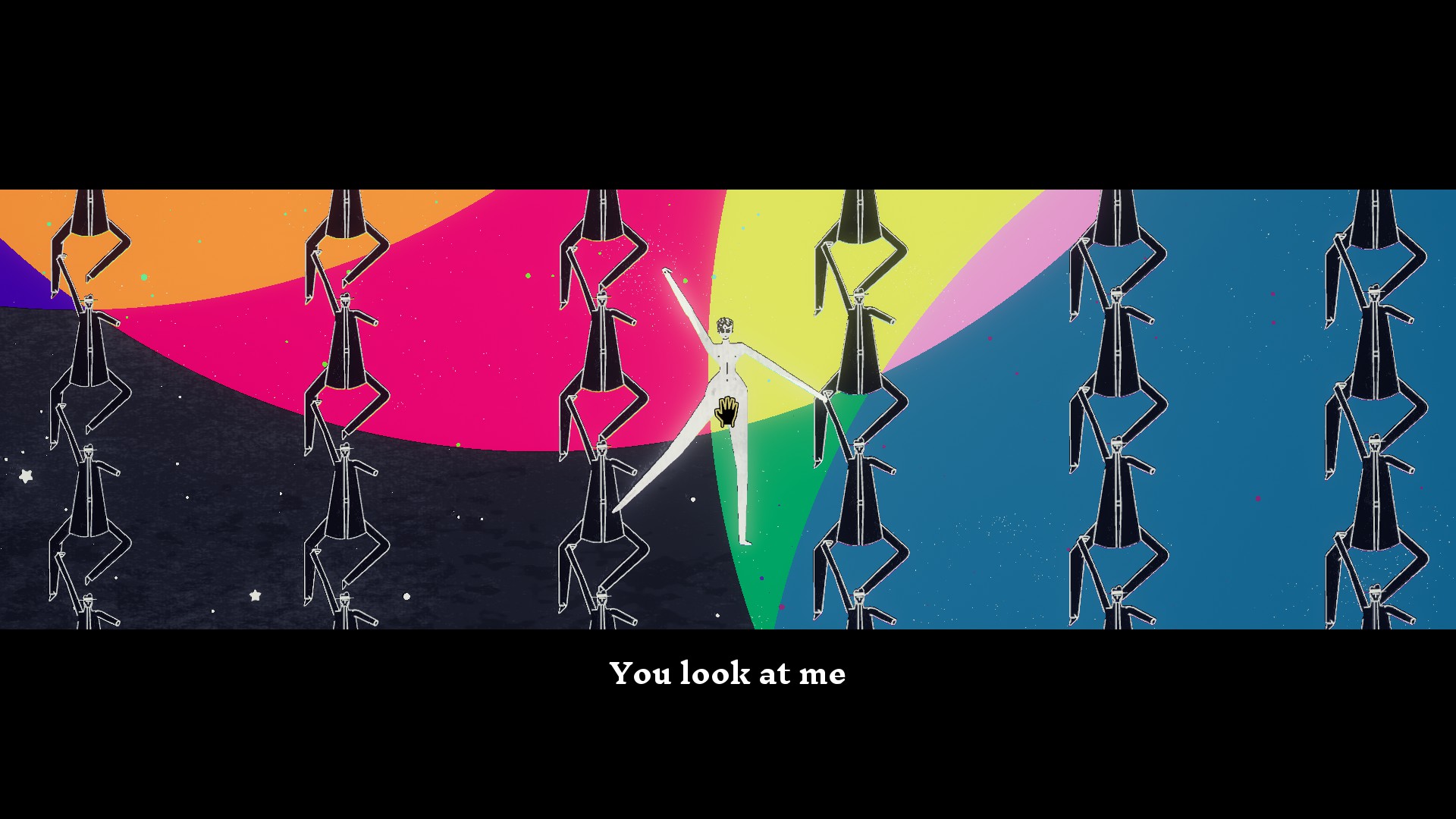 Graphics 🕹️
The art style is original and distinguished. It feels astronomical with it's black and white façade but manages to retain an impressive look and keep to its noir origins.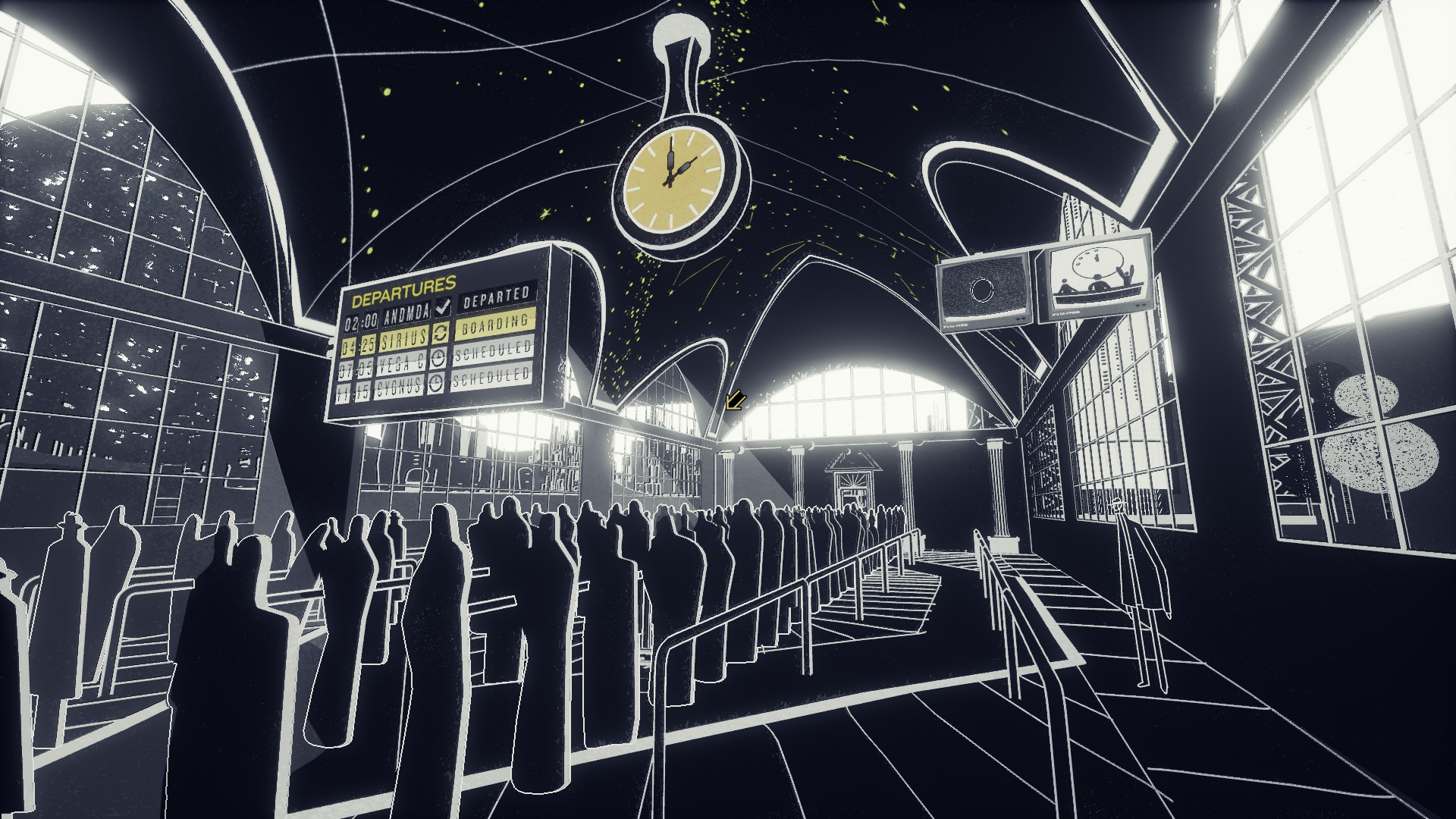 The art direction is also notable with some really interesting shots and artwork which look astounding.
Sound🎵
Genesis Noir certainly feels like you've stepped into a jazz club in the 1930s. Saxophone, cello and trumpet accompanies a chaotic jazz beat. There are scenes that would rival opera and most of the game feels like you are in the audience at a concert.
There is no voice acting.
Verdict
Genesis Noir mirrors and tries to quantify the chaos that is the start of the Universe. The game successfully portrays this through its own mix of weird, unique and bizarre events alongside an offbeat jazz inspired soundtrack.
It screams at you and forces you to pay attention although you're never quite sure what is happening and you're never allowed to put your hand up and ask.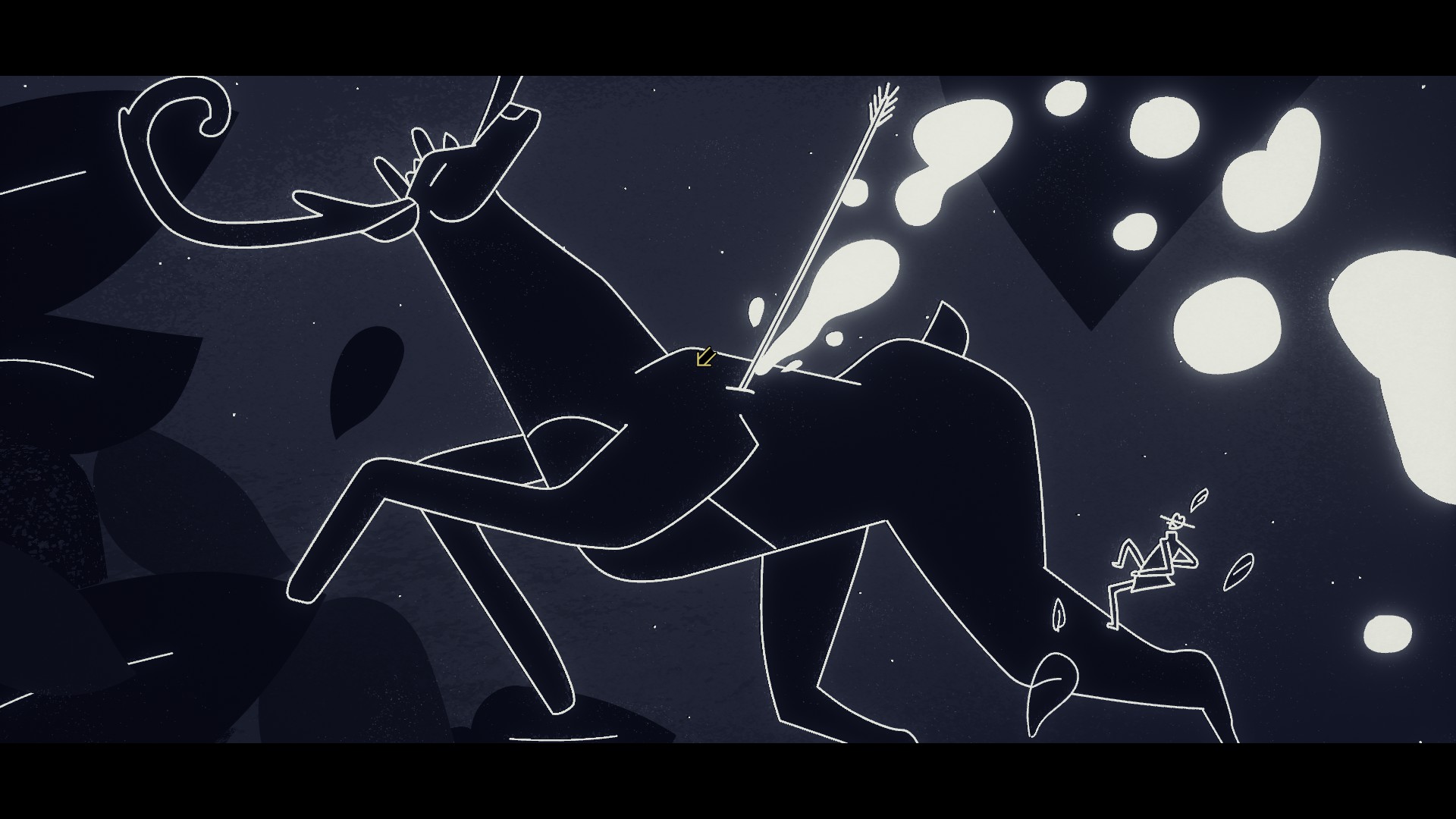 Gameplay is varied enough and never becomes boring although certain chapters are more entertaining than others. There is a nice mix of walking sim type spectacular visuals and music followed by a few light puzzle elements. It often feels like you are watching a time travelling musical extravaganza.
When the game started, I thought there were going to be some detective style elements in the game but these never materialized, which was a shame. Most of the time it felt like an interactive visual novel, using your mouse to turn objects, throw things and generally manipulating objects on offer. Instead of text however, the visuals and music told the story.
The puzzles were mostly easy and offered a quick way of progressing the story but one section was abnormally difficult and completely ran against the grain. It was an odd design choice considering everything before and after it was so accommodating.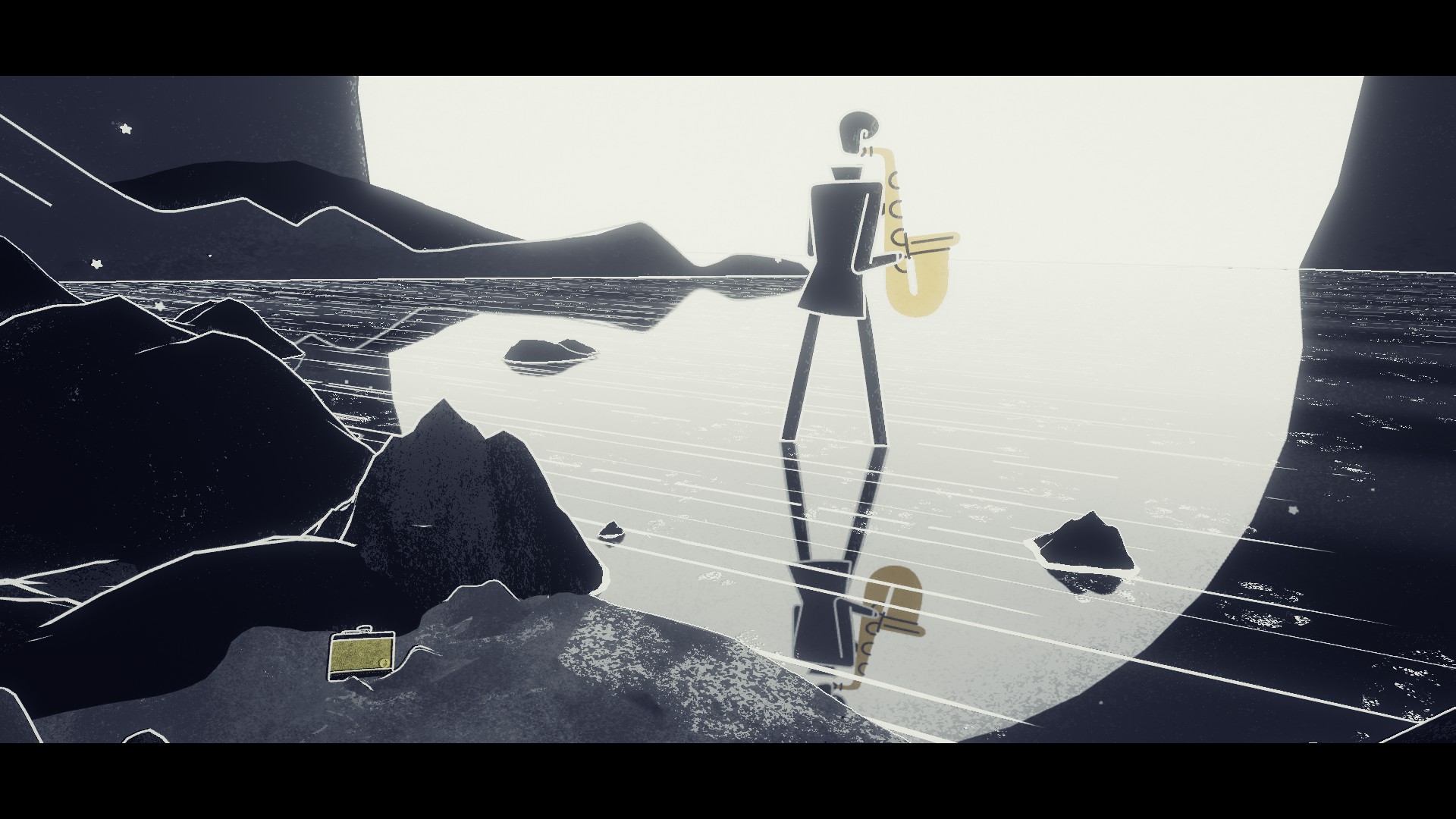 The love story is bizarre and didn't make much sense to me at the time. After reading the store page however, it made more sense so I would recommend having a quick peak at the synopsis which will certainly help you decipher their romance.
The rest of the story is comprehensible and also educational, even if it is presented in a completely eccentric manner.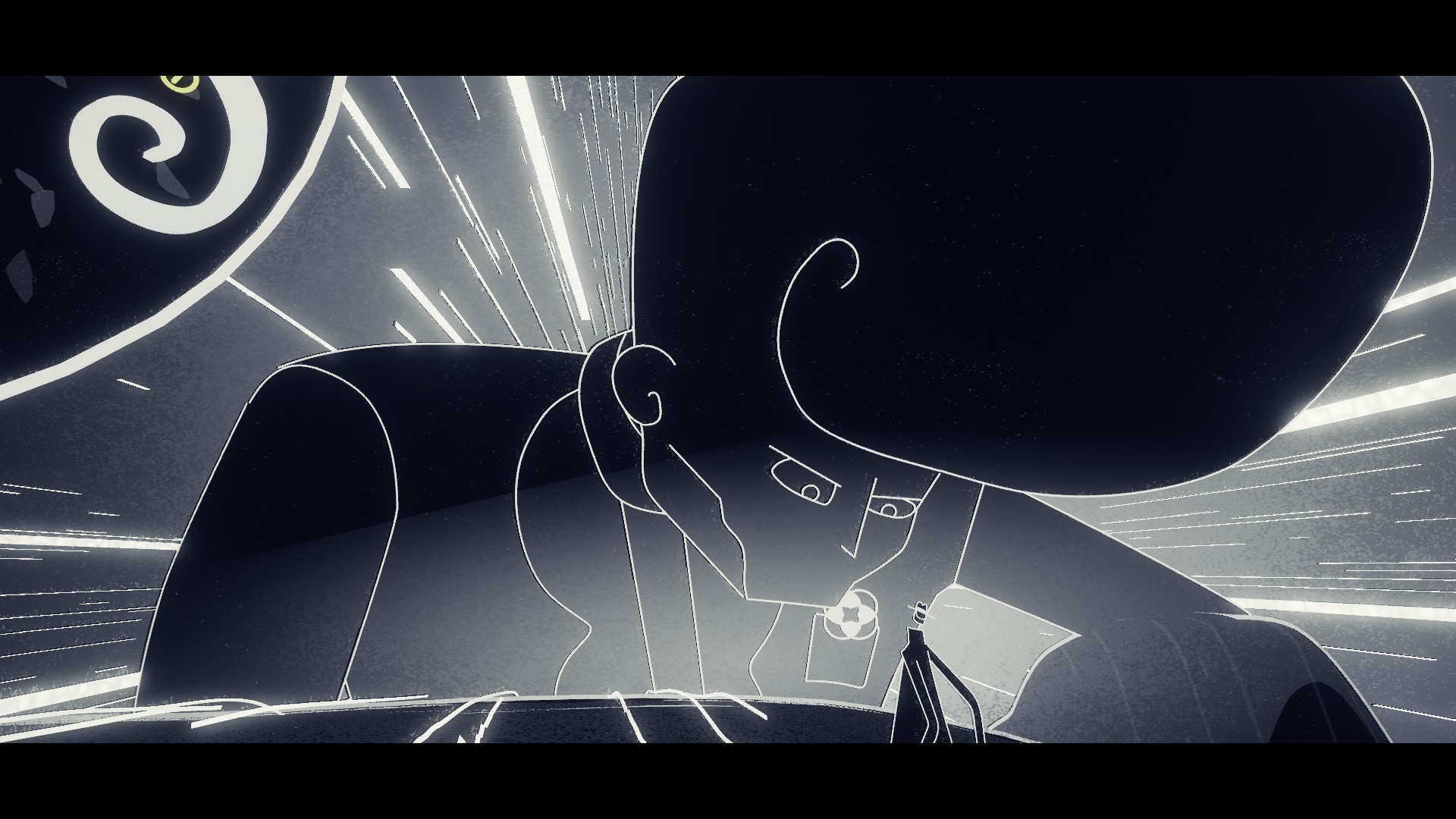 Genesis Noir is the most original game I have played so far this year. I guarantee you won't have played many games like this before.

It is a very casual game with minimal interaction so I would suggest this will appeal to visual novel and walking sim fans mostly.

It manages to entertain for the duration, mostly through the visual and audible treats on offer and the pure absurdness of the adventure.