Turn that smile upside down.
Released:
PC
,
Switch
Type: Singleplayer
Genre: Point and click, Horror
Developer:
Amanita Design
Publisher:
Amanita Design
Release date: 20 April, 2022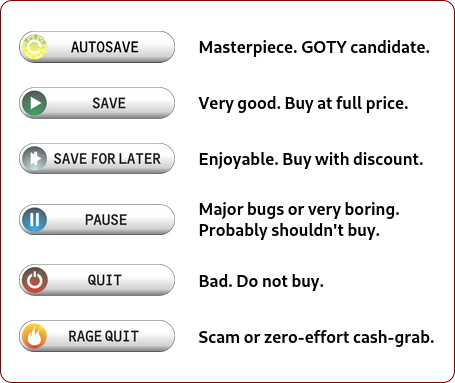 Point and Click Artists
Czech studio Amanita Design has mainly split its work into two types of games: full-fledged adventures (Machinarium, Samorost, Creaks), and interactive scenes with light puzzle elements (Botanicula, Chuchel). Happy Game belongs to the second category, but with a horror twist.
Pretty Monsters
Happy Game lets you navigate the nightmares of a little boy haunted by some type of demon. The art style nails the creepy-cute style perfectly (check out Bulb Boy if you want more of this), with terrifying bunnies or toys that reveal their bloody innards. The only creature that I did not find scary was the actual demon and his emoji face. Overall, whether somber or colorful, the graphics are stunning. If you fall in love with the visuals of the game, make sure to get the DLC artbook as it shows a lot of scenes and monsters that did not make it to the final release, complete with the eerie DVA OST.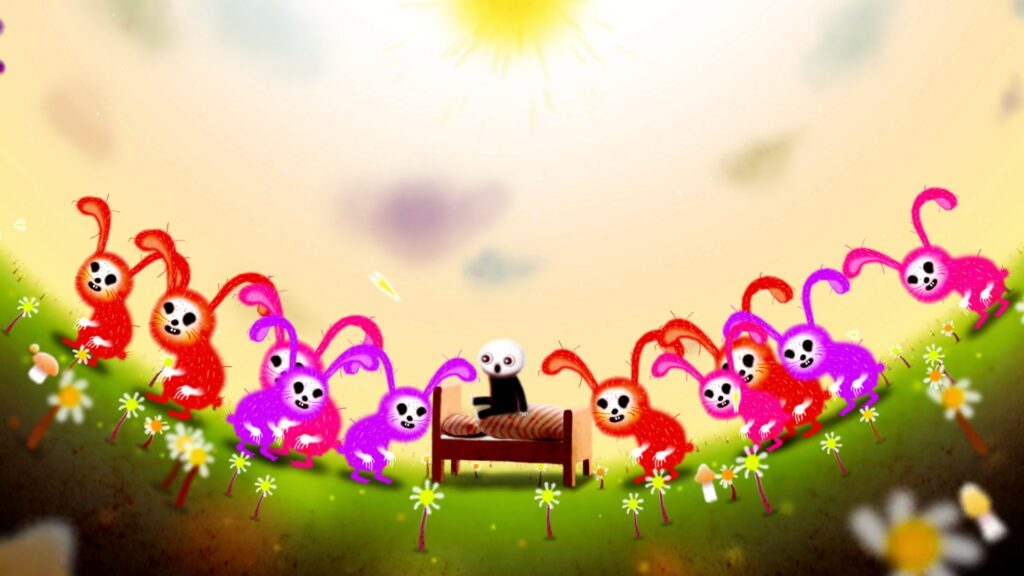 A Delicate Touch of Madness
There is a lot of dragging and swiping with the mouse, giving a tactile feel to the interactions as you tear monsters from limb to limb. I played this on PC, but I suspect that it would have been even better on a touchscreen device. The world reacts brilliantly to your actions, feeling very much alive: I loved handling the little critters as they squirm before you impale them.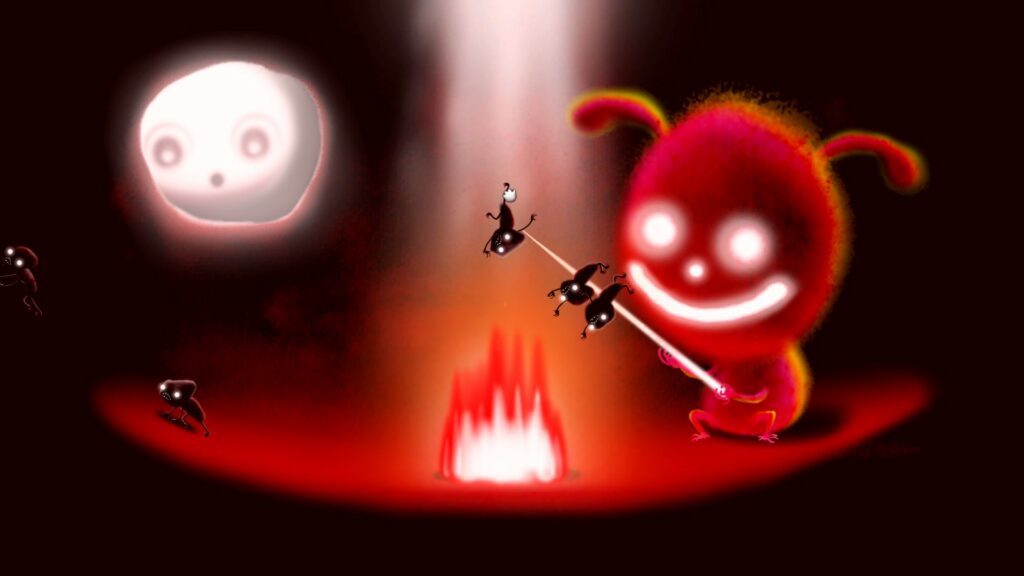 Small Candy
The puzzles themselves are on the easy side, and you are not likely to get stuck for a long time. Sometimes it's about finding out where to click or drag to trigger the next event, sometimes it's a playground with a bunch of toys to play with one by one. The second act was quite original, with small spherical worlds in which you need to lay down traps in the right positions or suffer death at the hand and teeth of a huge bunny. The third act had a weak start which hindered the pacing (the stones & forest sequences) and never quite reached the peak horror and intensity of the first two acts. Overall, the game takes from 1 to 2.5 hours to complete, so you should wait for a sale if length is an issue for you.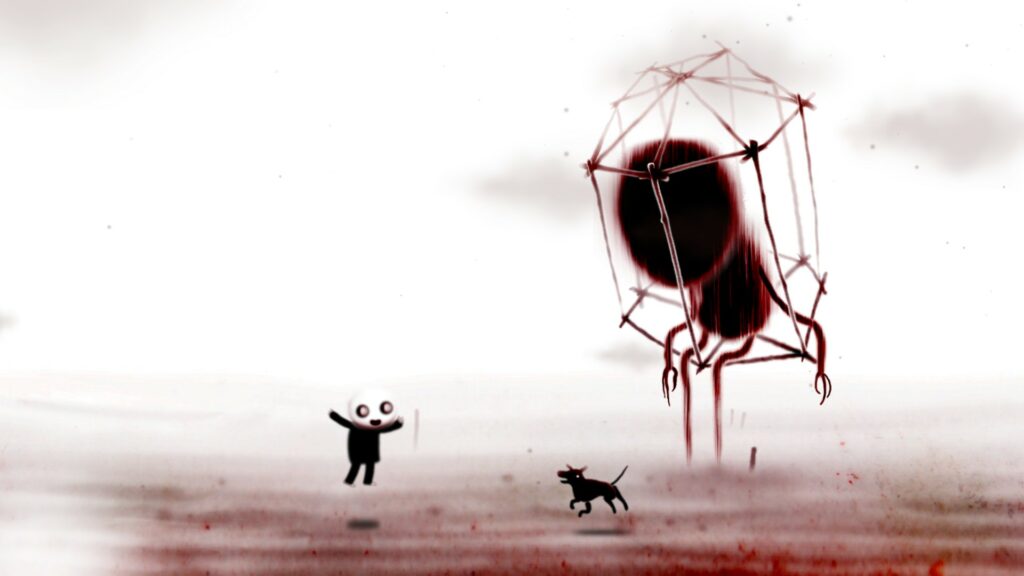 Verdict
Happy Game is a delight for psychedelic horror lovers: its tactile feel brings this creepy-cute nightmare to life, enhanced by an eerie soundscape. As I am exactly the right target audience, this is my favorite Amanita Design game since Machinarium. However, if you were expecting tough point and click puzzles, you should instead give this one a pass.