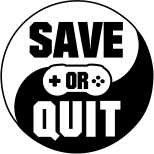 Dec
14
A side-scrolling adventure game with time travel elements that seems to fall short of its ambitions.

Oct
13
A captivating detective story and murder mystery point-and-click game set in Ancient China.

Oct
05
A fun and light-hearted point and click adventure through hell by a blogger and his newly made demonic friend.

Jun
30
While the party itself is pretty lame, House Party, the game, successfully pushes the boundaries of Steam adult gaming. It's rough around the edges, but still worth a look.

Sep
10
Slap Village: Reality Slap is developed by MonkeyToons and published by Tizona Interactive. The first game to be released for both parties involved, I'd say they hit the ground running with this title. Belonging close to the space western subgenre, […]

May
07
Paradigm is a comedy point-and-click adventure with a host of crazy characters and too many jokes to count.

Dec
08
Our main protagonist wakes up in bed with a girl just as naked as he is. To make things worse, he has no recollection of the previous evening. If that were you, what would you do, run for the door […]

Apr
10
Steam: Released Developer: Bulbware Publisher: Bulbware Genre: Horror Point and Click Adventure Release date: 29th October 2015 Type: Single–player If someone ask me how would you describe Bulb Boy in one sentence, my answer would be: "All good/beautiful things comes to an end". Then you […]

Oct
17
Author: giulianocugudda Status: Released Developer: Tendershoot, A Jolly Corpse Publisher: Devolver Digital Genre: Point and Click Adventure, Indie Release Date: 10.9.2015 I've never tried acid, but if I had to hazard a guess as to what it feels like I'd say […]