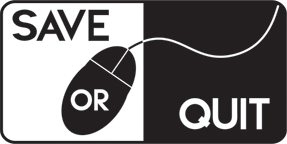 May
18
Following the success of the first game, Bloody Trapland 2: Curiosity comes along with more hardcore platforming action.

May
07
Basingstoke is a tongue-in-cheek twin-stick shooter/brawler with a focus on stealth, darkness, and running away.

Dec
15
A new town, a new job, what can go wrong?
Dec
02
Bannerman is what happens when someone tries to make a game with an engaging combat system while focusing on that gameplay element alone and ignoring the rest.

Aug
04
War looms on the horizon as a mysterious planet warps into existence. The planet holds the promise of conveying an ancient artifact that can change the balance of power in the universe forever!

Mar
20
Turok 2: Seeds of Evil was released on Nintendo 64 in 1998 then had a mediocre PC port in 1999. In 2017, the game is finally getting a high quality remaster on PC!

Feb
11
Outbreak is a top-down 2D survival horror / shooter. The game is set in the modern times, in a generic unnamed western city. Nobody knows how the pandemic really started, all people know is that the world is now full […]

Feb
07
DOOM, released in 1993, is the defining First Person Shooter. A classic that shook the gaming world on its release, combining shameless ultra-violence with fast-paced immersive gameplay in crazy levels.

Oct
21
Contrary to what the title leads you to believe, BUTCHER is a game about collecting flowers in a meadow. You get 10 points for daisies, 50 points for dandelions and a crowning achievement plus 1000 points if you find the […]

Oct
11
Status: Released Developer: Pinokl Games Publisher: tinyBuild Genre: Action, Indie, Strategy Release Date: 25.8.2015 Mass murders, blood, violence, gore all that in one game, that was inspired by 80's slasher movies and 80's generally. According to Party Hard, 80's was pretty f**** decade? […]