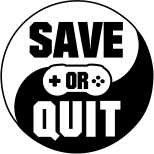 Jun
12
KIDS is A short interactive animation about managing crowds.

Dec
19
Sleep they said. You'll have a nice dream they said.

Nov
19
Lucid Dream is a generally strong point & click adventure game with an outstanding soundtrack and excellent art style. A well written core story and style reminiscent of Fran Bow drives the game forward, though the overall experience is muddied […]

Aug
14
Space isn't supposed to be charming. It's cold, dark, unforgiving, and unapologetic. And yet, in Tales of Cosmos, space is an anxiously charming place to be.

Dec
03
Neofeud is a carefully crafted story that plays out like an interactive detective/mystery movie from the 80's, with added puns towards popular themes and stereotypes.
A story-driven 2D Point 'n' Click puzzle adventure with hand-drawn artwork and lots of comedy.
This is a Point 'n' Click puzzle adventure with surreal scenes and nice artwork, published by Daedalic so you know you're getting quality.

Apr
13
In a town like Thimbleweed Park, a dead body is the least of your problems.
Mar
13
This is a Point 'n' Click adventure with multi-choice dialogs, the usual fare. However, it sets itself apart with its fabulous artwork, music and humour.

Mar
11
No boats were harmed in the making of this review.