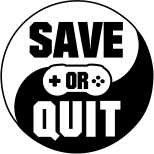 Mar
06
And an even bigger heart.

Feb
08
Forgotten Passages isn't a game you beat, it's a game you endure because it's absolutely grueling to get through all 100 levels due to how utterly boring it is.

Oct
13
The mighty cyberbear has graced us with a distinctive yet underwhelming walking simulator.

Dec
08
A short, Drowning is a worthwhile walking simulator that's both literally and figuratively a bit rough around the edges.

Aug
30
Before the Anthropocene epoch there were many other ages, spanning eons, filled with marvelous creatures. Does a visit warrant the investment?

Jun
02
I had the pleasure of wandering through 5 minutes of this landscape and here are my first impressions.

Apr
03
North is a new walking sim on the PS4, previously released on Steam.  It's very odd and not particularly long, but it does stick to exactly what the store description says it does.

Mar
01
ZeroNorthZeroWest(0N0W) is a first-person relaxing exploration game from Colorfiction. Take a trip and open your mind.