Can Ubisoft make a dent into an increasingly crowded market?
Released:
Uplay
Type: Multi-player
Genre: Strategy
Developer: Ubisoft
Publisher: Ubisoft
Release date: 30 Jan, 2020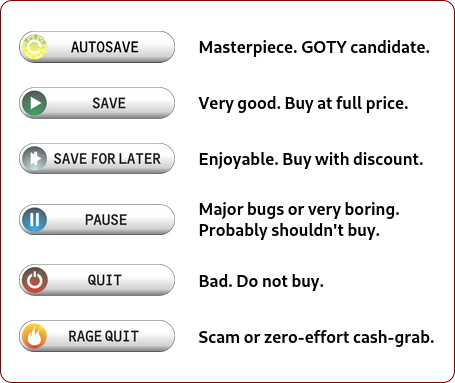 The Auto Battler genre is a rather new phenomena. It started its life as a mod for DOTA 2 called DOTA Auto Chess, and was first released about a year ago, at the time of writing. Since the surprise success of DOTA Auto Chess, there's been a bit of a gold rush, with many companies releasing their own takes on the new genre, including Valve, Epic and now also Ubisoft.
Using the venerable Might & Magic series as the basis for the new Auto Battler, Ubisoft is bound to upset quite a few people, particularly after the latest entry in the franchise, Might & Magic Heroes VII, which, to put it kindly, was a bit of a disaster, that was never fully fixed. But apart from the name, and art style, Might & Magic – Chess Royale has very little to do with the Might & Magic franchise, although the large amount of varied creatures and faction does make it a good fit for a game like this.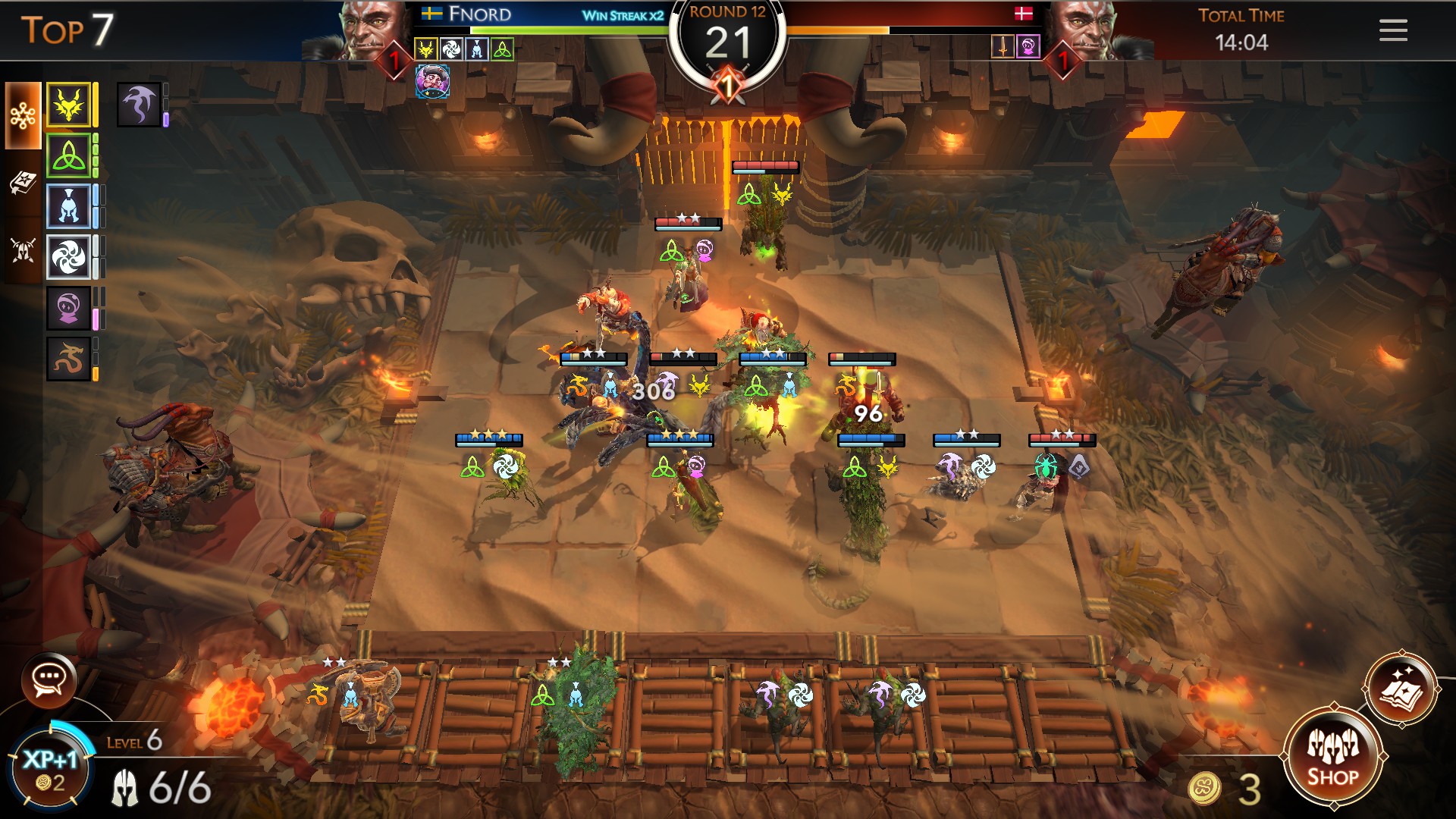 Graphics & Sound
Chess Royale is getting released on both PC and mobile devices, and you can really tell by looking at the graphics. The models are simple looking, and the textures are not very sharp. On a small touch screen, this will probably not be noticeable, but on PC it is. But at least the art style is pretty strong, with units that look like they belong together. The art style also gives the game a distinct "modern" Might & magic look, and fits in well with the last few entries in the franchise.
During combat, everything can be a bit messy-looking. Some spells and abilities have huge effects, units jump all over the place, big damage numbers show up, and often overlap. It can be quite hard to follow what's even going on, and this can have a direct gameplay impact, as it can be hard to know exactly what effect did what, and if it's something you can or should try to play around. An experienced player might be able to make sense of the chaos, but for a new player, it's likely to make things just seem very random.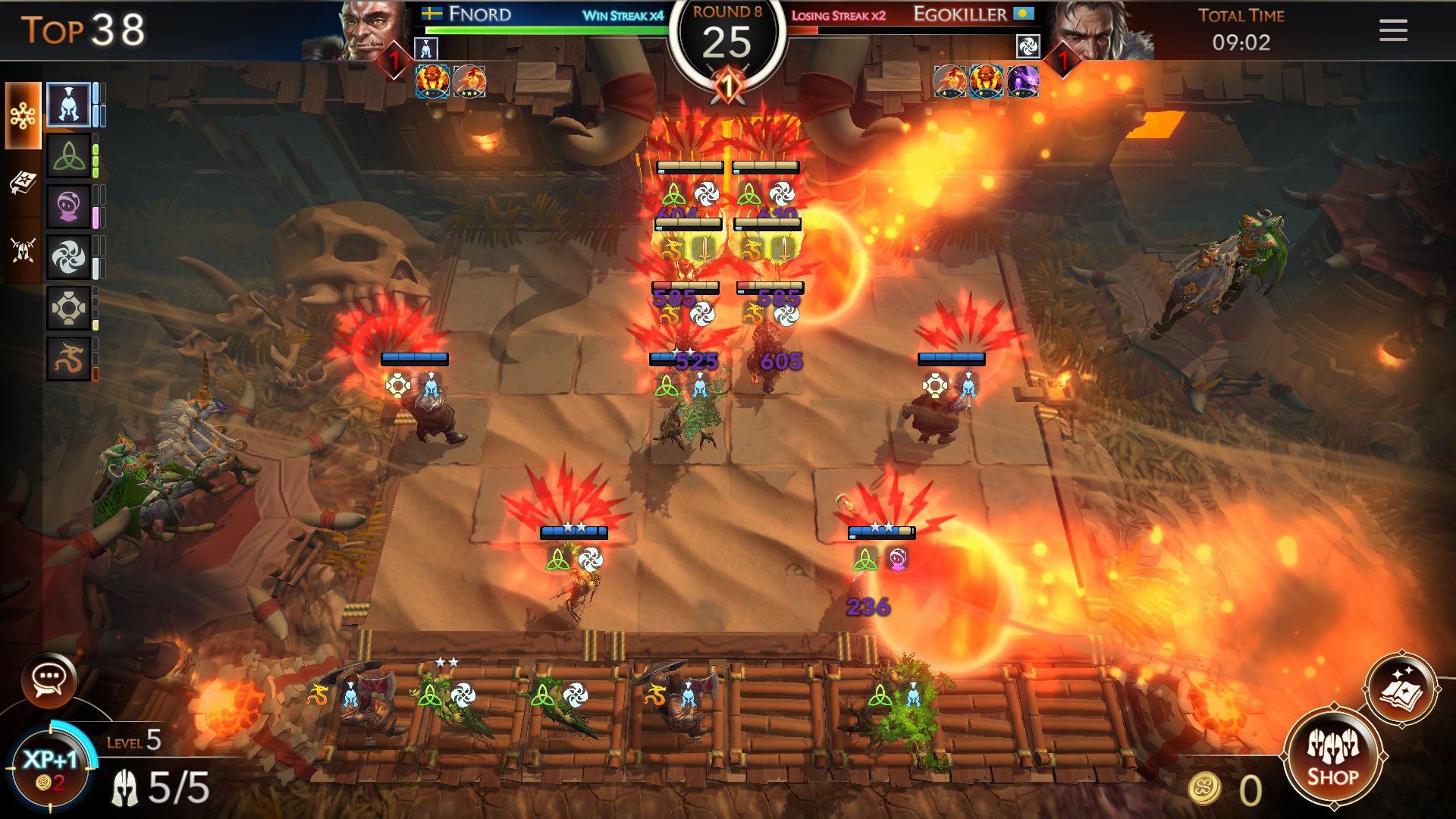 The sound effects are not very impressive either. Spells and abilities have a very weak sound to them, and even big, game-changing things might hardly even be noticeable, which makes the game harder to read.
Gameplay
The gameplay in Might & Magic – Chess Royale is quite straight forward, but once you start scratching the surface, you'll see that there's a bit more depth to it than is apparent at first. In Chess Royale, like in any other Auto Battler, you put together a team of units, place them down on the board, and then your team fights the opponent's team. The genre is called "Auto battlers" because once the battle starts, you have no control over your units, they just fight on their own, until one side is dead, or time runs out. You get to chose your starting formation though, and units move in a predictable way, but you don't know, before the fighting starts, how your opponent has deployed.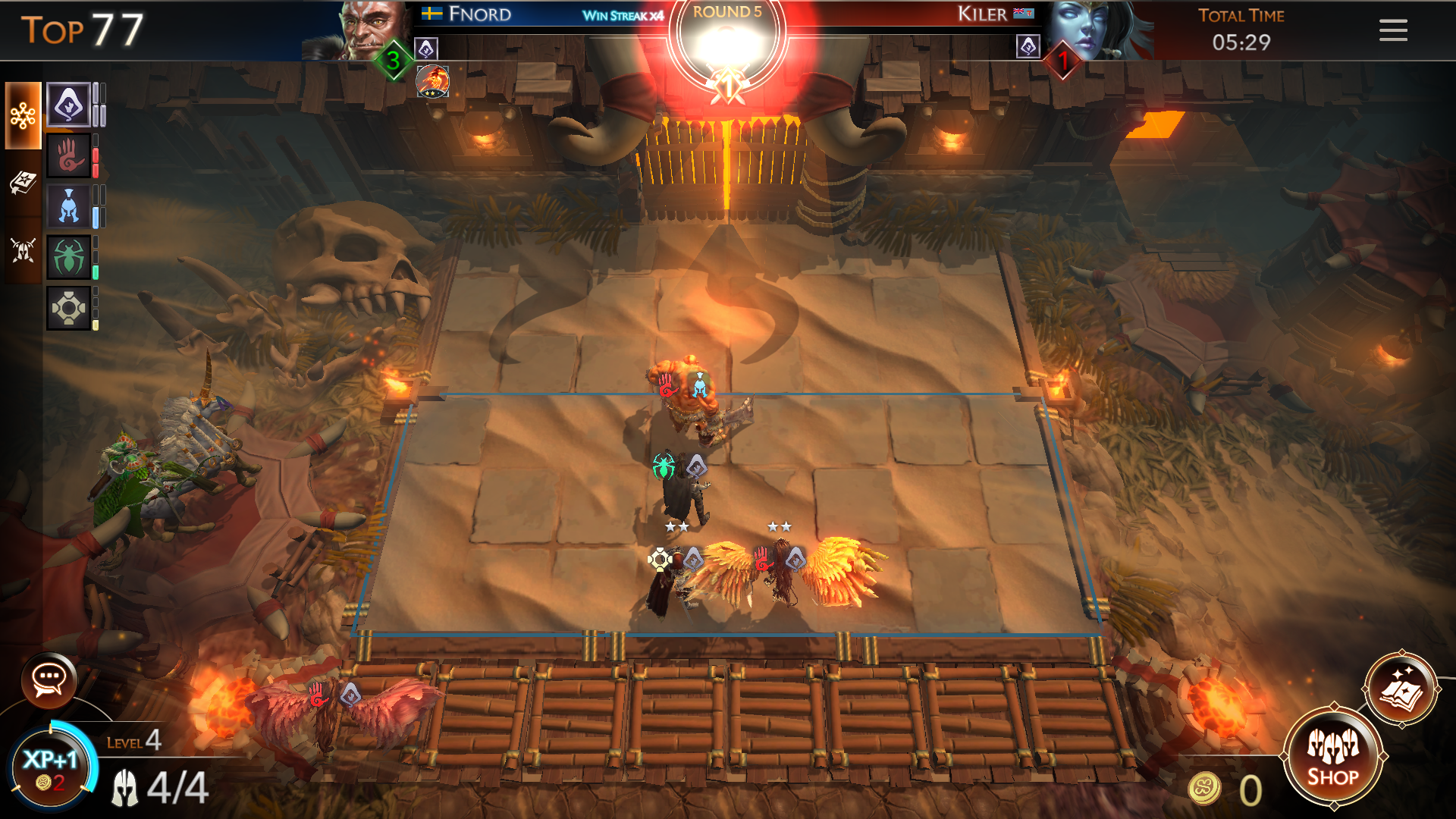 Matches in Chess Royale are organized into rounds. At the start of the game, there are 100 players, and every round is a fight against a randomly selected player. After each round, you get some more money, depending on how many players are left, and experience, and if you lose a round, not including the first, you lose one hit point (out of three). The only time that winning a round gives you a reward, beyond not losing a hitpoint, is if you take away your opponent's final hit point, in which case you get a bit more money. A match takes between 5-15 min, depending on how well you do, which is significantly less than most other Auto battlers.
Before each round you get to buy new units. You have a pool of randomly selected units that you can spend money on, and if you don't like it, you can spend some money on changing it. Buy three of the same type and they combine into a stronger version, have three of these stronger units, and you'll get an even stronger one, and as the game progresses you can have more units on the battlefield at once. At the start you can only have two, but every few rounds the amount of units you can have deployed increase, and you can also spend money on speeding up this process.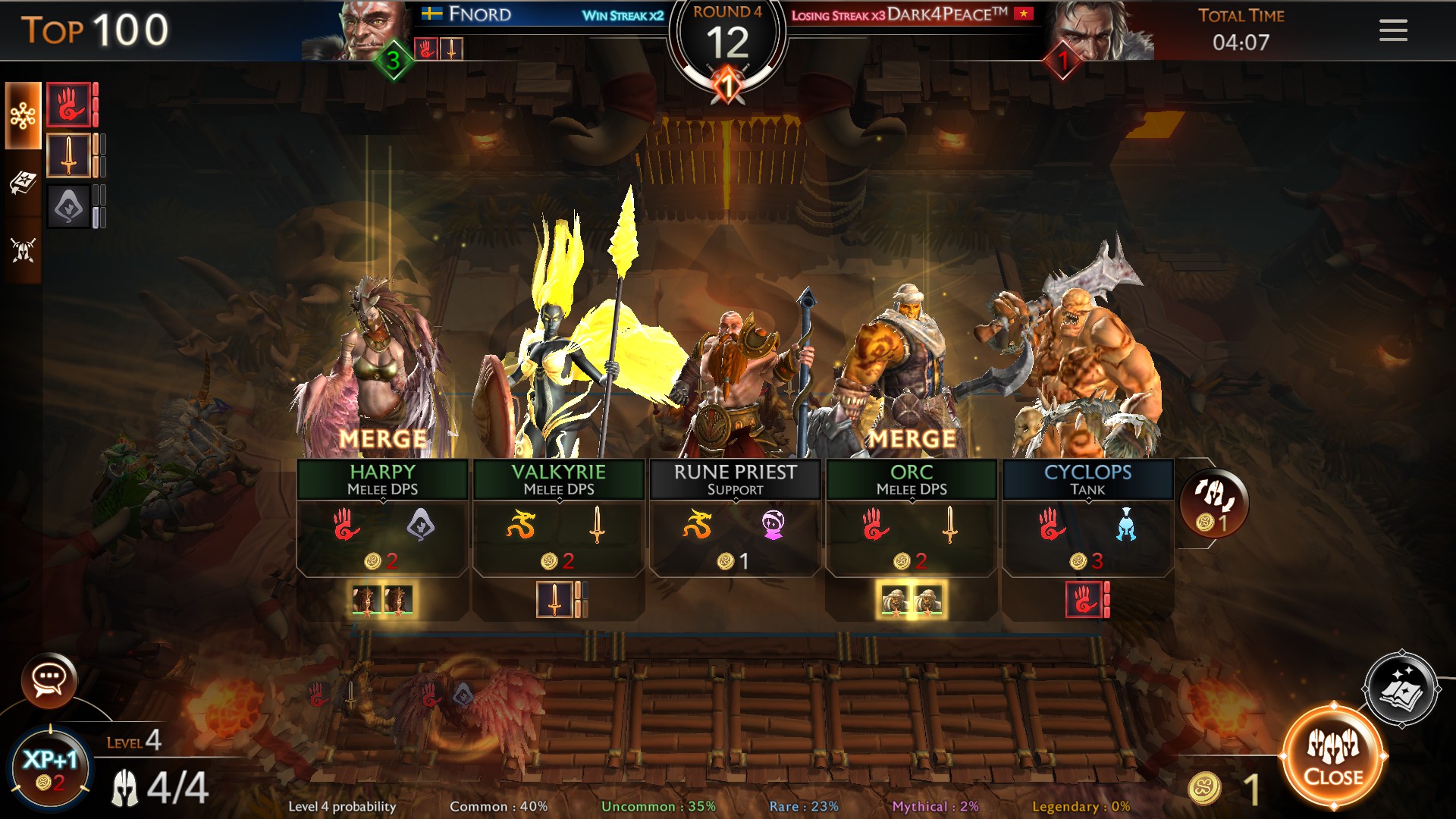 Every unit has two "synergies", one being related to their faction (Necropolis, Stronghold and so on, names which should sound familiar to fans of the Heroes of Might and Magic series), and another to their type (warrior, support, assassin and so on). Have enough units of any given trait or faction, and you'll get some form of bonus, and these can be tiered (which is usually the case for types). Have two warriors and warriors will deal 20% more damage, have 4 and they'll deal 50% more. Some of these bonuses are a bit more interesting than that though, like if a Necropolis unit gets killed (if you have enough necropolis units to begin with) you'll get a ghost unit on the board, and Stronghold units strengthen other Stronghold units when they die. Only one of each unit counts towards these synergies, so two harpies will still only count as one Stronghold unit, but an orc and a harpy will count as two. Each units also has its own stat line, which influences how strong it is on its own, as well as a special power, which it can trigger after a while in battle.
The final thing to spend money on are spells. After the first player has been knocked out, you can start buying spells. This is drawn from a limited global pool, and each spell only lasts a few rounds, but can be upgraded. These are passive effects, but they can be game-changing, and particularly powerful ones tend to get purchased fast by other players. Every day sees a new set of spells being used, and they're always the same in every match during any given day, so you know before going into a match what spells will be available, and can thus form a strategy around that.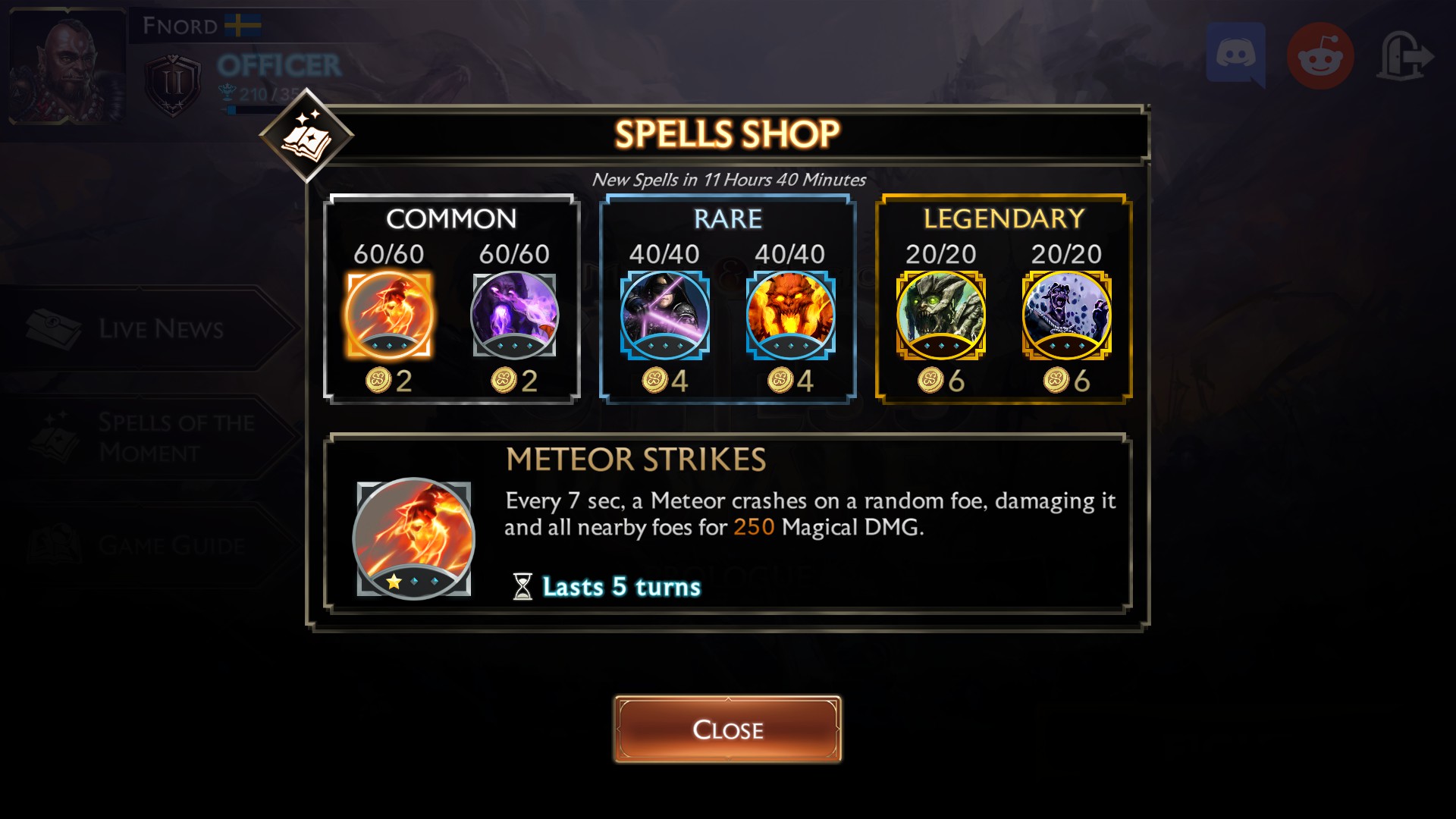 Closing thoughts
Might & Magic – Chess Royale enters an increasingly crowded market, and only time will tell if it has any real staying power. At the time of writing, the game is completely free, and there are no microtransactions, although some are sure to come later. Hopefully, none of those will actually let you pay for any gameplay advantages, because if that were to happen, it would really ruin the game.
The main thing that sets Chess Royale apart from its competitors is the time it takes to play a game of it. Personally I thought games like DOTA Auto Chess to really drag on for too long, but 10-15 min for a match is, in my opinion, the sweet spot. Of course, this means that you have less time to really build up your team, and it makes the games already significant amount of randomness even more significant, as you have fewer chances to get the units you want, and it takes you just 3 lost rounds to lose the game completely. Many effects are also random, Assassins for an example have certain chance of dealing 3 times their normal damage, and this ability happening at the right time, against the right target, can win you a round on the spot.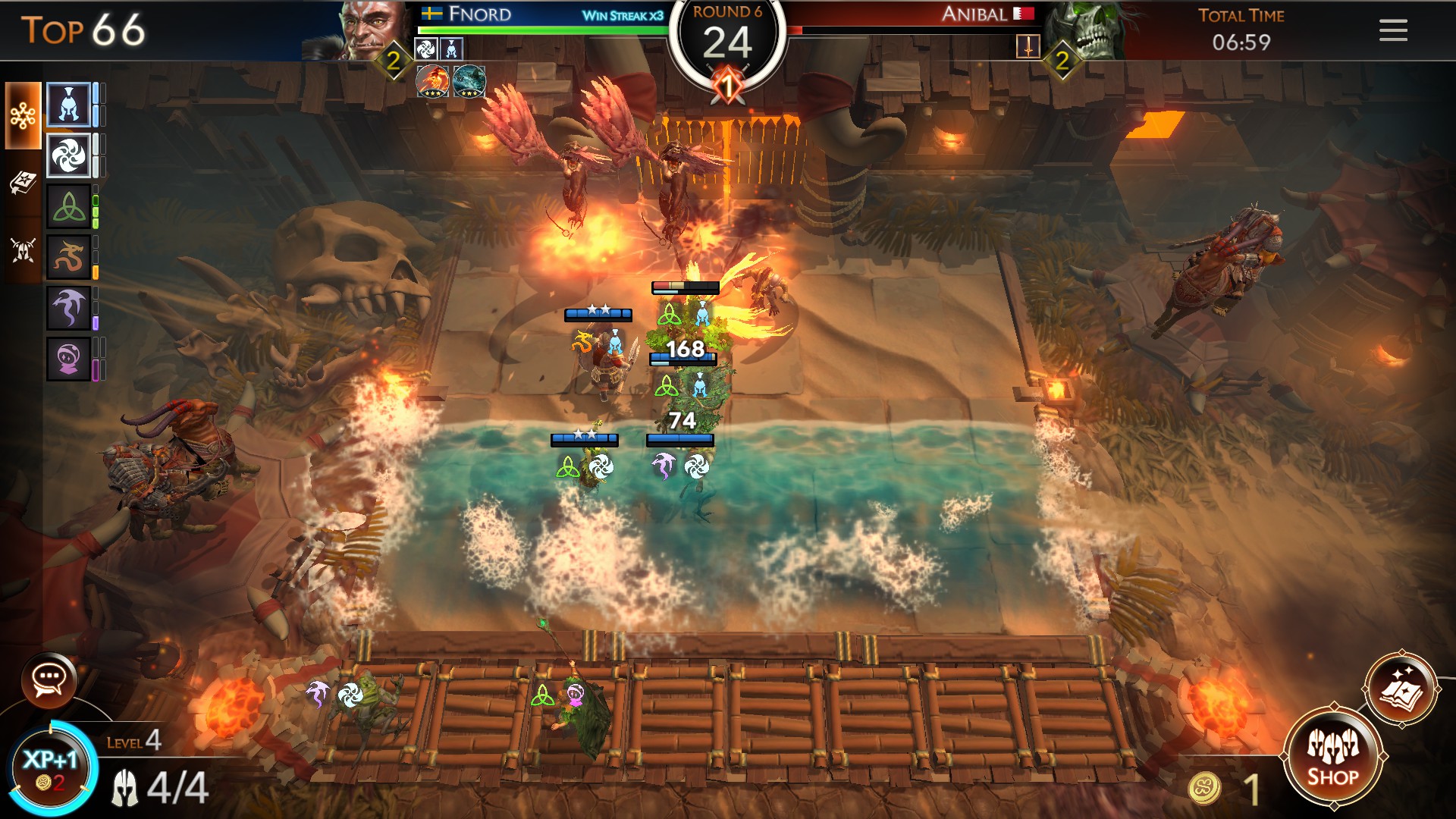 There's also a lot of work that needs to be done with the game's balance. This is particularly apparent when it comes to spells. Some spells seem to be snatched up immediately, and have a huge impact on the game (this mostly seems to be the ones that deal direct damage), while others don't see any real use at all.
Personally, I enjoyed Chess Royale. It's a good "filler" game, something to do when waiting for something else, or when you just want to take a quick break from work, but I find it a bit too random to be fun for more than a round or two at a time, and the somewhat messy presentation also hurts the game. But it's free, and it's a small download, so it is worth a try for anyone curious about it. Just don't go in expecting this to be anything like Might & Magic or Heroes of Might & Magic.