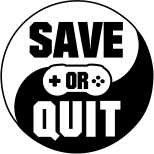 Mar
07

Feb
16
Fight through the battles like a ninja god in a first-person, cyberpunk-style and melee-heavy arcade arena world.

Nov
24
Cave Clicker, Err… I mean Digger… The only kind of Grind you just can't get enough of, that isn't Co-op anyway.

May
13
Friday the 13th: Killer Puzzle is a surprisingly good puzzle game with great graphics full of gore and diverse cut-scenes.

Nov
29
Heroes of Might & Magic and Clash Royale had a baby, a fast-paced tactical free-to-play baby!

Oct
05
MOBAs have never been a type of game I liked; it's not one specific thing, it's just the entire bundle doesn't appeal to me. Excluding this game, the only one I've played is League of Legends, which I only played […]