Impress or distress your date with your incredible struggle to perform even the most mundane of tasks in this goofy pseudo-dating simulation.
Released:
Steam
Type: Single-player
Genre: Simulation, Comedy
Developer: Echo Chamber Games
Publisher: Curve Digital
Release date: 14 February, 2020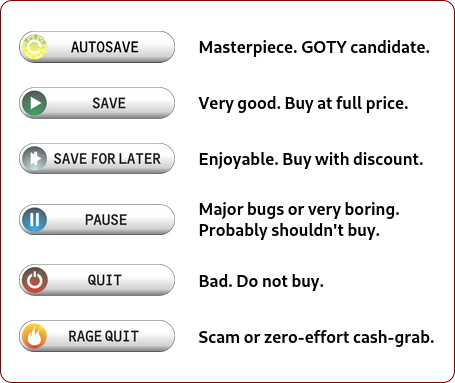 Overview
I must admit that this is my first physics-based game that takes a light-hearted approach instead of a more scientific one. I decided to take the plunge for what seemed both casual and comedic and I can now say that I'm not disappointed that I did. The variety and creative design of Table Manners: The Physics-Based Dating Game performed admirably at keeping me entertained for an hour or so at a time and I found it to be a blast when taking turns with a partner.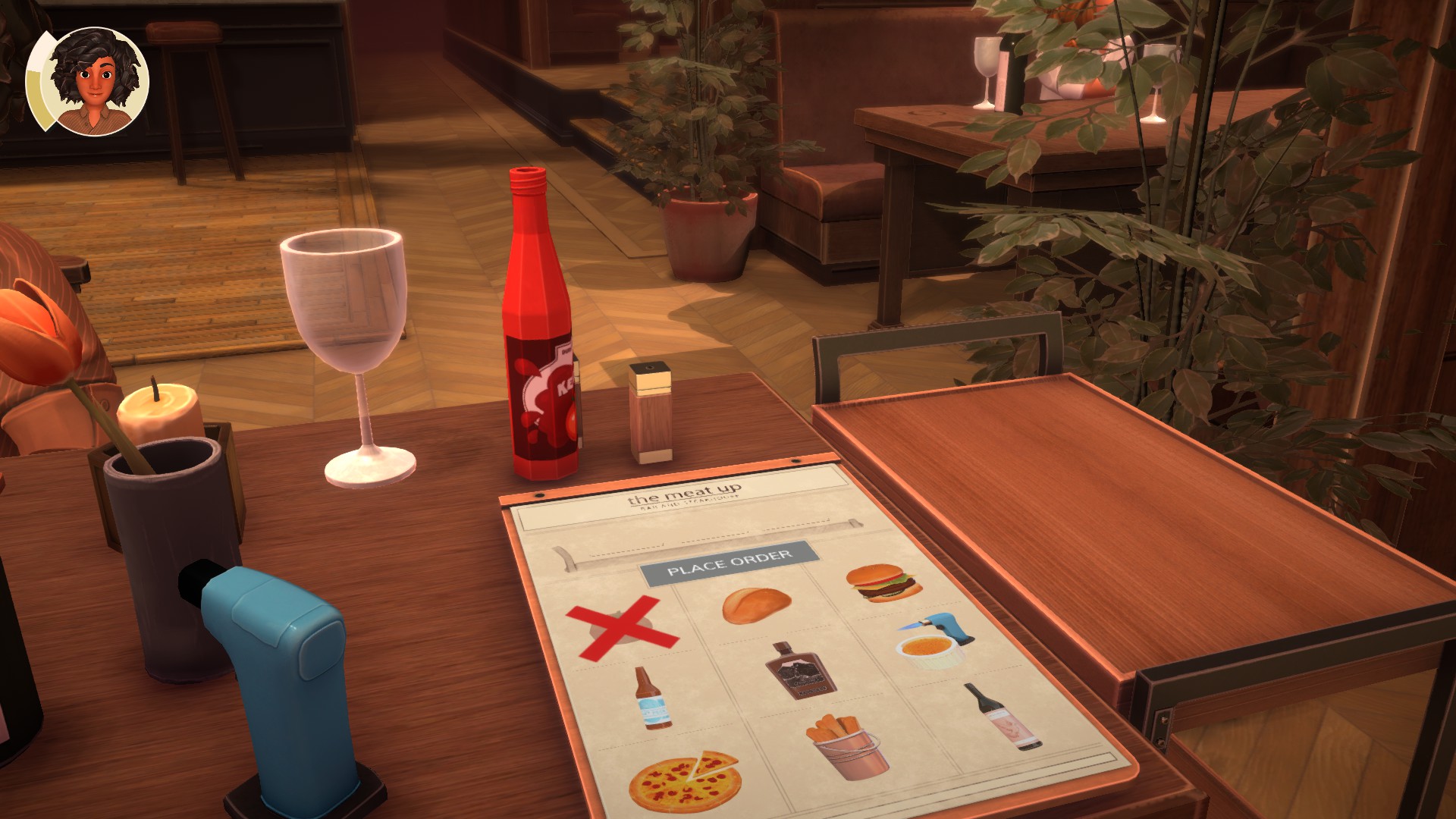 BLUNDR: Your Gateway To Love
Finding dates in Table Manners is as easy as swiping right on the aptly named dating app, Blundr. There isn't too much variety in your dating partners as there are only a very limited number of hairstyles, outfits, accessories, biographies, and colors for them, but this title isn't a dating simulation in the literal sense. You'll more than likely be disappointed in your purchase if you're picking it up for an immersive roleplaying experience. You can interact with your dates via texting them or taking them on dates. Texting is an odd and simple mini-game of sorts that seems to be mostly guesswork with the same lines used over and over again no matter who it is that you're speaking with.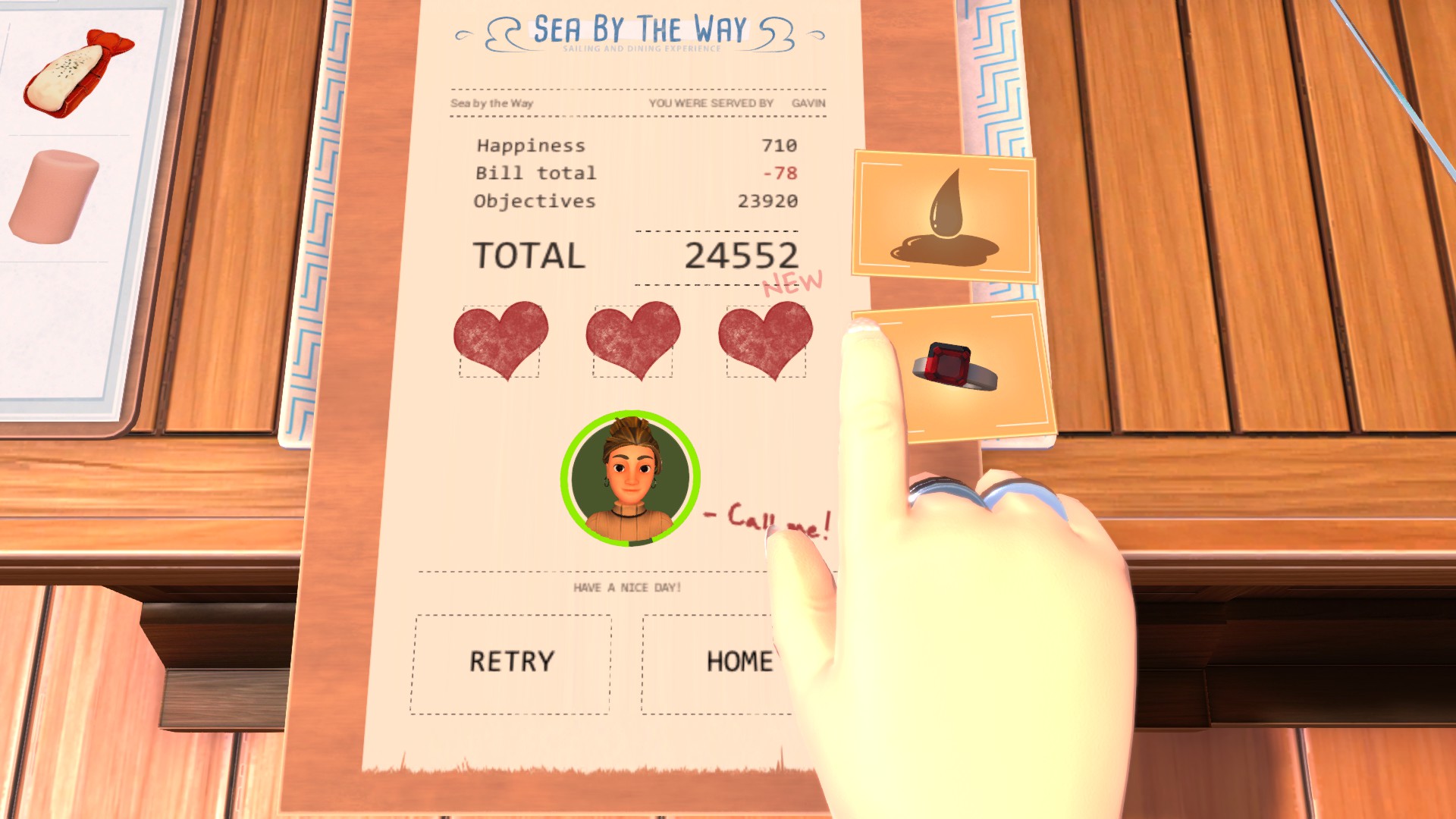 On the other hand, you are literally just a hand. You have the benefit of choosing your skin color and accessorizing with nail polish, accessories, and tattoos to your heart's content, but you are forever a hand. You can create a profile on Blundr with your name, sexual preference, and bio, but other than that you're simply interacting with the scenarios that you find yourself in physically.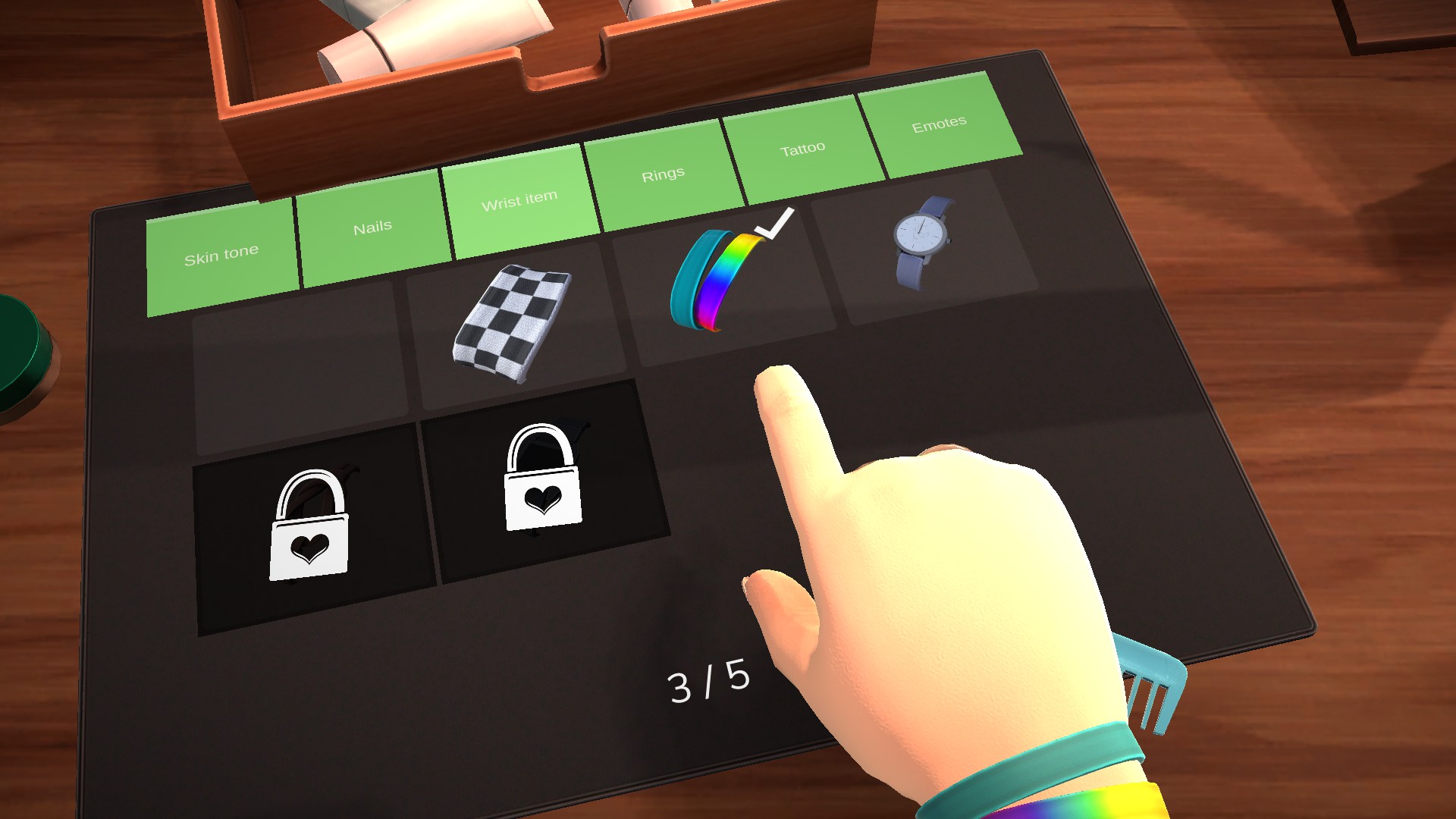 Physics-Based Casanova
Dates themselves are where you'll spend the vast majority of your time. I was surprised by the amount of variety as there's quite a bit of depth in the scenarios that you find yourself in. Dates are unlocked by completing those before them and there are four of these at each location. I was impressed that each scenario within these locations was different from one another and offered a unique experience as opposed to simply being different tasks in the same environment and this variety of elements kept the gameplay fresh. For example, the Japanese restaurant's scenarios start with a pair of conveyors that define the first date, a hibachi grill that defines the second, and a reconfigured variation of those components for the two that followed. Each date has its own objectives but there are always plenty of food and drink objects to order, cook, pour, dip into fondue, and so forth, and nothing ever felt repetitive which was one of my initial worries in a title like this. From salt to wine to brownies to lobster, I was kept engaged and entertained.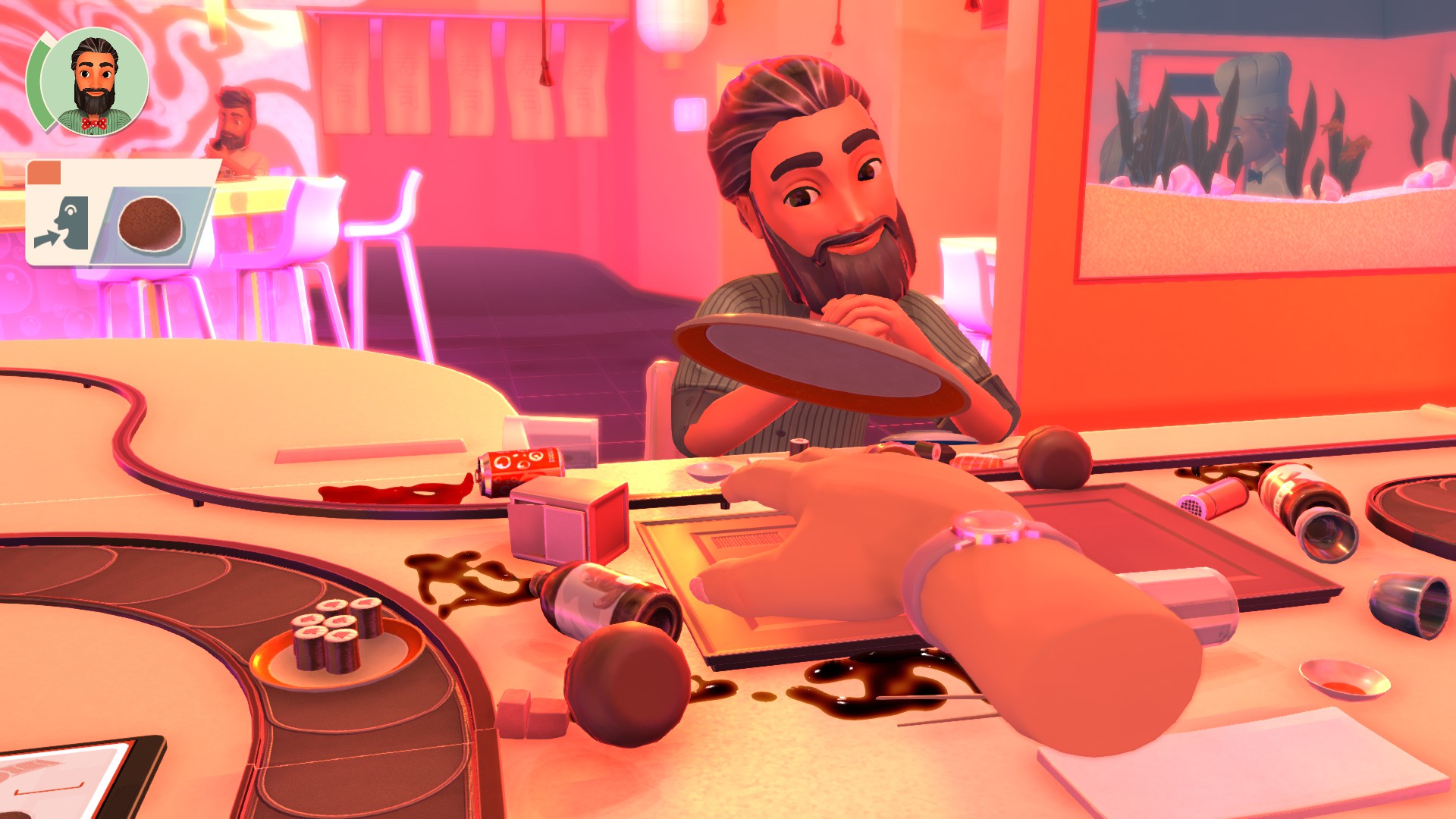 That said, Table Manners is quite challenging for a noob to the genre like me. I played with a partner and we progressed at a steady pace (even though she may or may not have tried to slap her date from time to time) though certain scenarios were a struggle to get three hearts on for a perfect date, particularly toward the beginning. As with most games, Table Manners has a skill set that you develop as you play and we ended up being pretty great dates as time went on!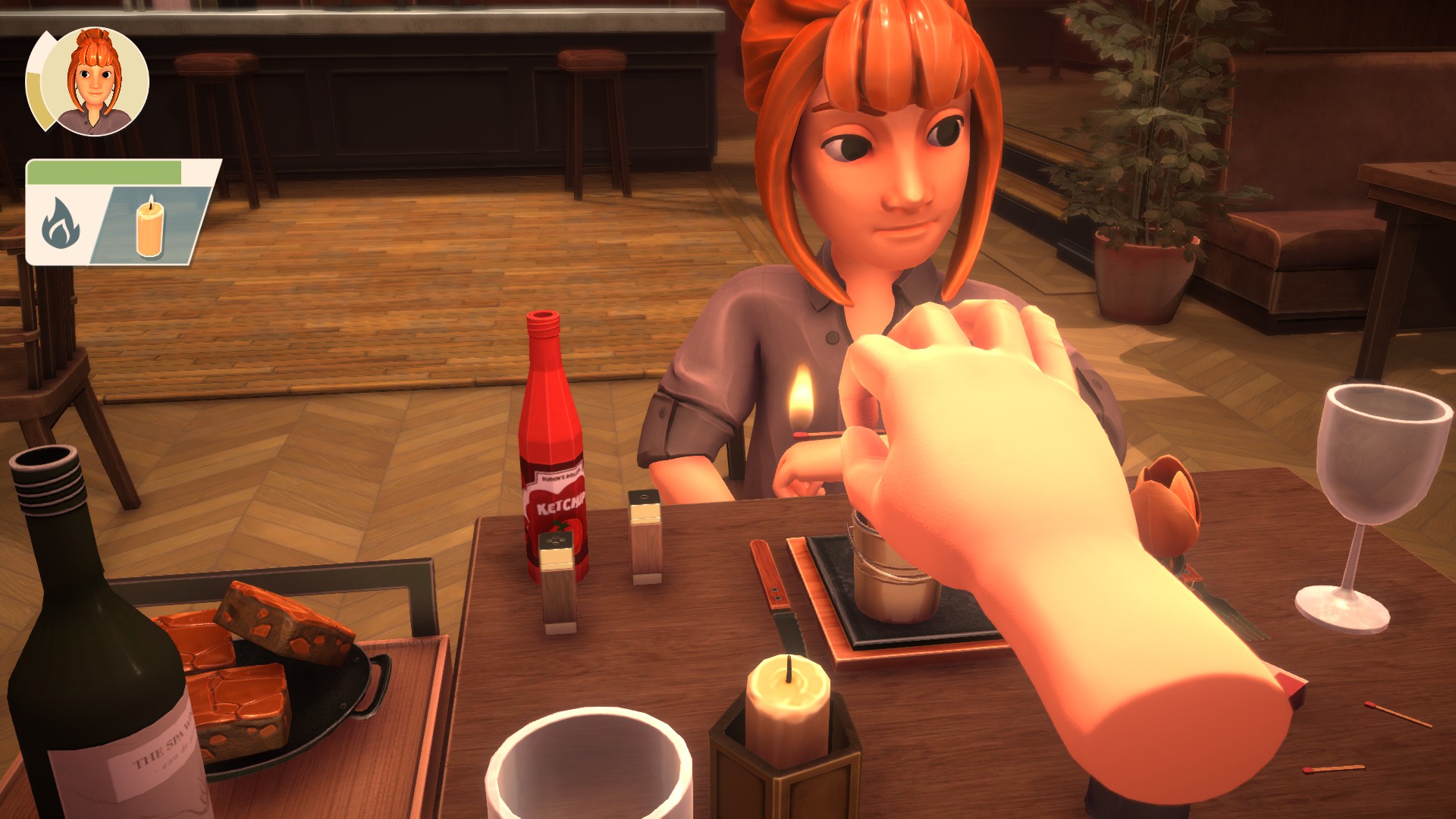 Verdict
Table Manners: The Physics-Based Dating Game is my first attempt at a hands-on physics-based game but it's one that I'm glad that I picked up and played even if it's not one that I'll be adding to my all-time favorites. It's an enjoyable casual experience that can be downright hilarious if you're playing with someone and I can see myself hopping back into it once in a while for some good, clean, stupid fun. It excels at what it sets out to be but don't go into it expecting a true dating sim at any level.