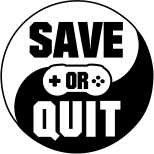 Dec
03
Bomber Crew: I'm a Real American Edition

Oct
24
Bomber Crew wants you! Enlist in the USAAF DLC on PC

Jun
20
Smoke and Sacrifice is a game with a gorgeous hand-drawn art style and good sound direction, but is crippled by tedious, uninteresting gameplay mechanics that will drive players to boredom and frustration.

Apr
25
For The King is an excellent and deep fantasy roguelike RPG, one of the best I've seen in the last couple of years. It is very fun either playing single player or co-op, and will be the joy of any […]

Dec
15
Indie smash hit Bomber Crew receives its first DLC today, alongside a Season Pass, and Soundtrack.

Nov
05
Manage your own Lancaster bomber crew during air raids, as you try your best to be successful but fail miserably.