Slap Village: Reality Slap is developed by MonkeyToons and published by Tizona Interactive. The first game to be released for both parties involved, I'd say they hit the ground running with this title. Belonging close to the space western subgenre, it features both satire and adventure in healthy doses.
Steam:
Released
Type: Single-player
Genre: Adventure
Developer:
MonkeyToons
Publisher:
MonkeyToons
Release Date: 21 Jul, 2016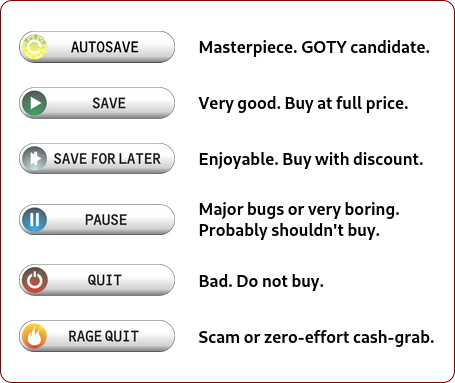 Gameplay
As most other point & click games, you will have plenty of time at your disposal to think through, all of the puzzles and mysteries within Slap Village. Item combination and the in-game hint system are also indispensable in your quest. You play as a female protagonist, Lurditas, looking for her grandmother. As you progress, you shall meet all sorts of goofy characters and equally intriguing locations. Most of them feature anachronistic details which wouldn't have anything in common with a traditional Old West theme. The game's entire appeal stems from this strange and hilarious mix-up. You interact with native tribes, talking animals (as well as your pet mouse/sidekick, Rasta), surfers and fast-food workers among others. Slap Village is a far cry from today's many (and boring, if I may add) hidden object type of games and I admire that wholeheartedly. The puzzles have just the right level of difficulty and there are even a few minigames that spice things up. One related to rhymes proved to be challenging, but ultimately it was a good memory jogger. Your inventory expands and loses unnecessary items over time, so it never clogs with useless stuff that would hinder your puzzle solving efforts. Attention to detail can also be observed within the dialogue trees and general interaction with other characters. Collectors of in-game bonuses will surely be pleased to find several lists filled with your achievements, items both collected and made from combinations as well as glossary of sorts for the ensemble of wacky characters you meet along the way. Despite having no 3D acceleration, Slap Village truly feels modern and with a revitalized game formula paying homage to LucasArts classic adventures and countless others. Even if you never played them, since very few were ever remastered, such games will always fill a niche for funny and creative storytelling.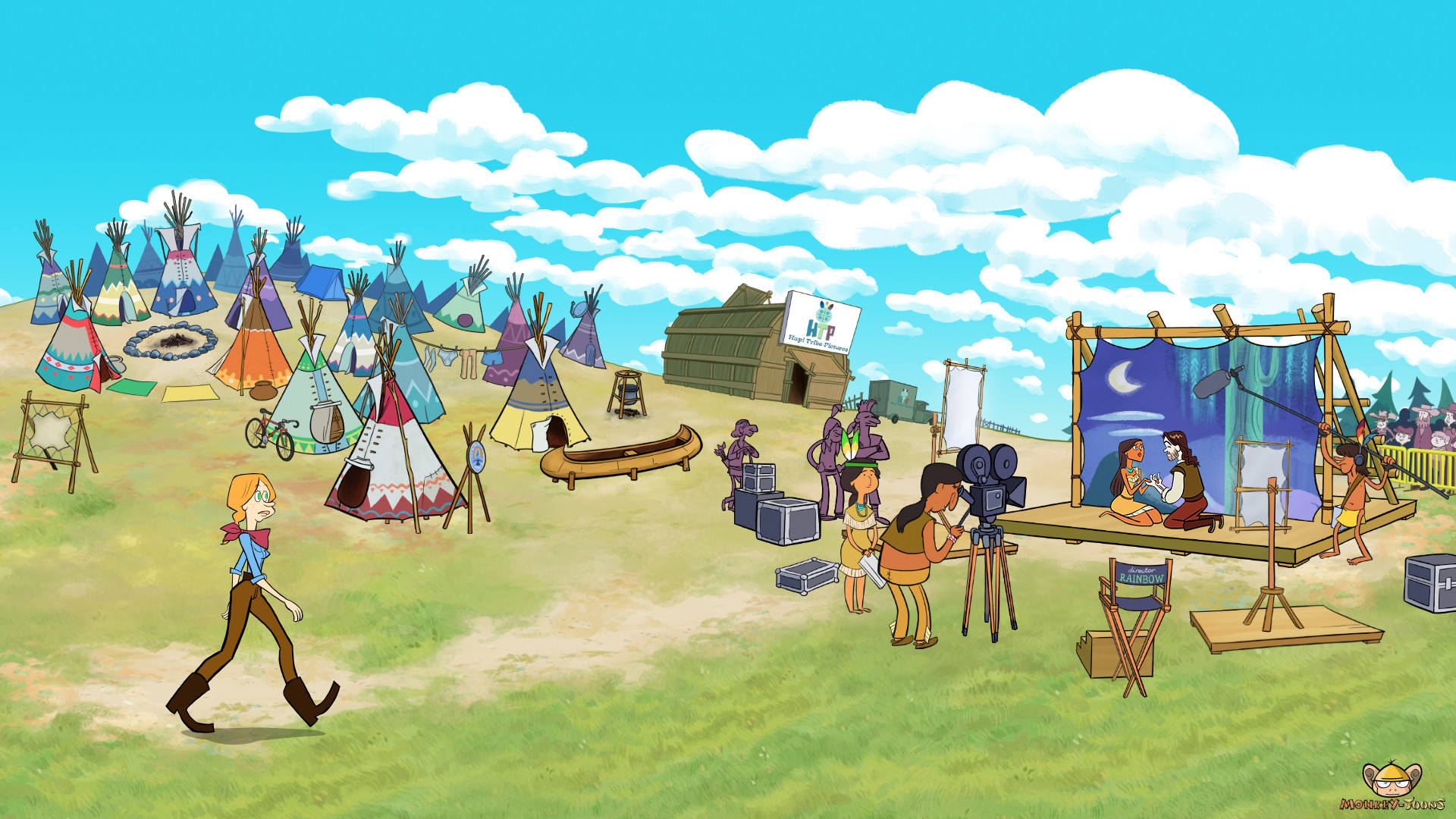 Its 2D graphics and hand drawn assets really fitted like a glove this gaming genre and the precursor style it evokes. From the static scenery to the animations, it all ran smoothly and with next to no loading screens. Can't really complain about its artistic style since it has no visual hiccups. Sadly, the sound department isn't as flawless. Playing the game with English dubs and subs (though I am quite fluent in it, I will always turn the subtitles on given the option, mostly for grammar purposes) I noticed some discrepancies, especially in the way some of the words were pronounced by some characters. I know that Slap Village features a wide selection of subtitled languages and a Spanish dub, which definitely gives players the liberty to play in the game's original language. I couldn't really judge the accuracy of other subtitles or even if the Spanish pronunciation is perfect. But the voice actors seemed more pleasant in it than in English. Speaking of which, I still had to use those subtitles and noticed a few typos.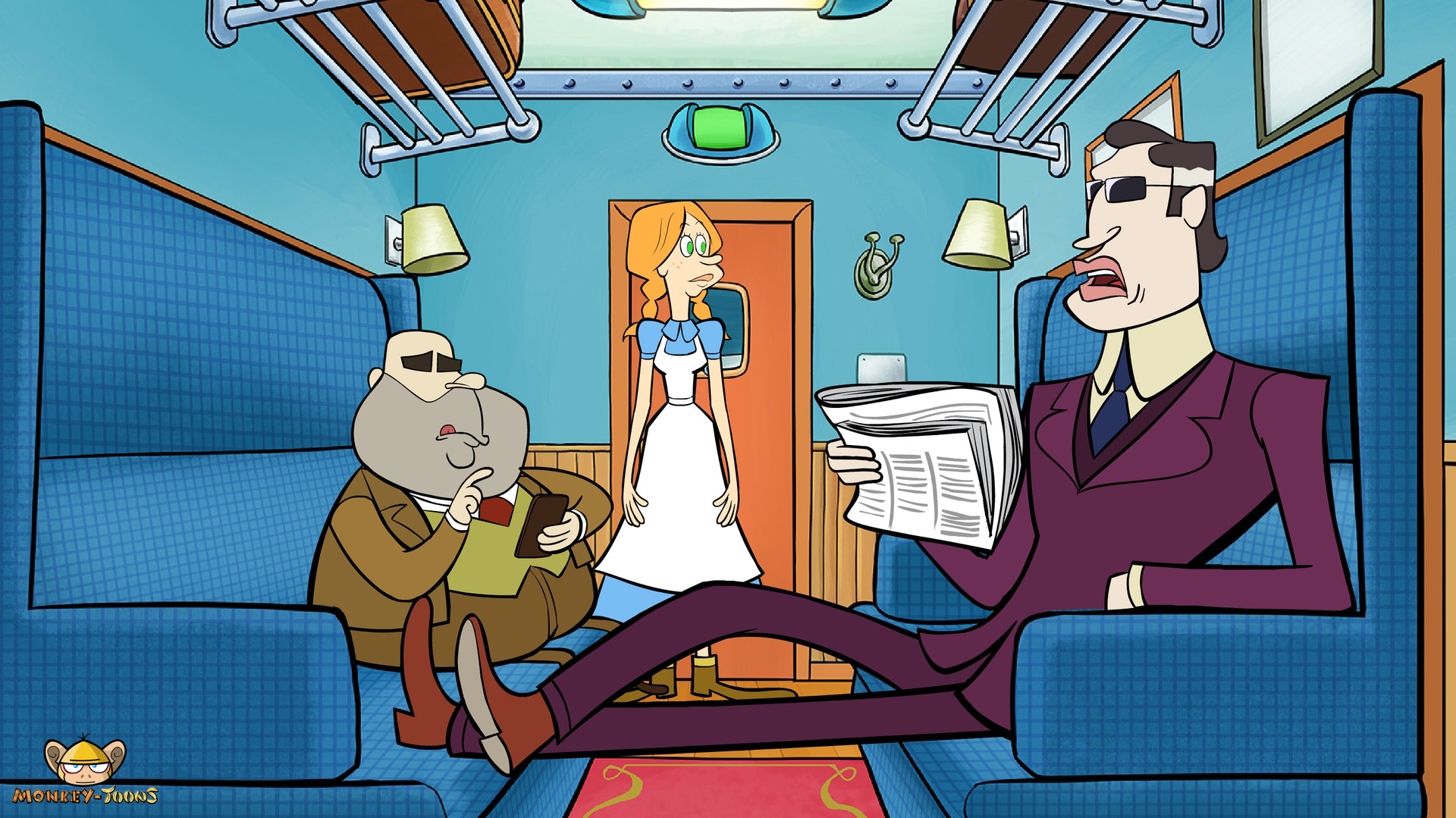 Pros
+ Nice hand drawn graphics and setting
+ Funny and interesting storyline
+ Steam Achievements
Cons
– Some English translation issues
– Slightly overpriced
– No Steam Trading Cards
Result / Final thoughts
While Slap Village: Reality Slap is just the start of an intended trilogy (or simply put, three episodes related to one another), its story stands out on its own. It managed to fuse together humor, absurd scenery and pop culture references in a manner that dearly reminded me of the Monkey Island series and all the wonderful memories I have with those games. Apart from a few typos and mispronounced words in English, the game had few flaws. And I'm certain that its price will drop as the next episodes get released. Give it a try if you like old school adventure games and you won't be disappointed.