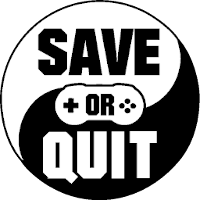 Aug
02
A visual novel that takes us on a dangerous mission in space

Jan
19
Another great and gripping sci-fi story about a highly probable dystopian future to add to your list.

Nov
13
A tactical combat 2D platformer set in an insect-filled Wild West world.

Oct
12
"A 2-D hidden gem that is parts creepy, surreal and metaphorical. A poignant Marxist commentary on how society places property rights over people and the nightmarish consequences of being overriden with greed."

Aug
27
We Happy Few has a masterfully crafted setting with top notch writing and competent art direction. However, even though it nails the tone and delivery it does not save the game from feeling poorly designed and overpriced.

Feb
15
Arid is back, and this time she seeks to break the programmed shackles that bind AI's to their menial existence.

Mar
03
I could tell this review was gonna be trouble as soon as Red called me up about it: he had that tone in his voice you couldn't mistake. When the game came in the door it didn't make things much […]
Dec
23
State of Extinction is developed and published by Stone Pixel Games LLC. Since it's their first Steam project and within Early Access stage to boot, I shall consider this a preview rather than fully fledged review. Alas, I shall judge […]
Dec
01
Renoir is developed by Black Wing Foundation and published by 1C Company. Dev team has been active on Steam for the past two years and this can be seen even in the case of the reviewed game today. It's both […]

Nov
11
Masquerada: Songs and Shadows really took me by surprise, it really did. The game claims to be a RPG but there are very few elements to support that claim, especially given the fact that the story is quite linear and […]