A dramatic and emotional story in the LIS franchise, with wonderful performances from the main characters. Easily on par, if not better than any of its predecessors.
Released:
Steam
Type: Single-player
Genre: Story Rich Adventure
Developer: Deck Nine
Publisher: Square Enix
Release date: 9 Sep, 2021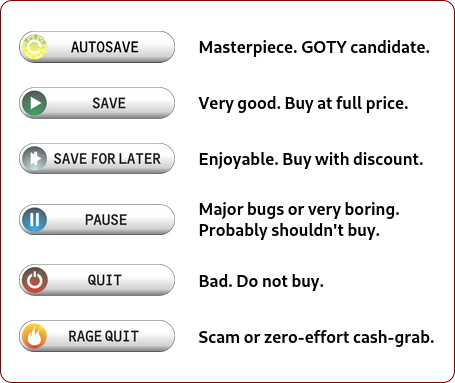 🎬Intro🎬
Life Is Strange True Colors is a third person narrative adventure containing slice of life content. In this installment we are introduced to a new protagonist, a young woman and musician called Alex Chen, and are reintroduced to Steph Gingrich who played a cameo role in LIS Before the Storm.
Alex Chen is a patient at Helping Hands, a counselling and boarding facility in Portland, Oregon.
After years of moving around between various foster homes and orphanages she is finally ready to be responsible for her own life.
Her older brother, Gabe Chen, has invited her to live with him in the small town of Haven in Colorado, but he is unaware that she harbors a deep secret. Alex has special abilities, and is able to sense and connect with people's emotions.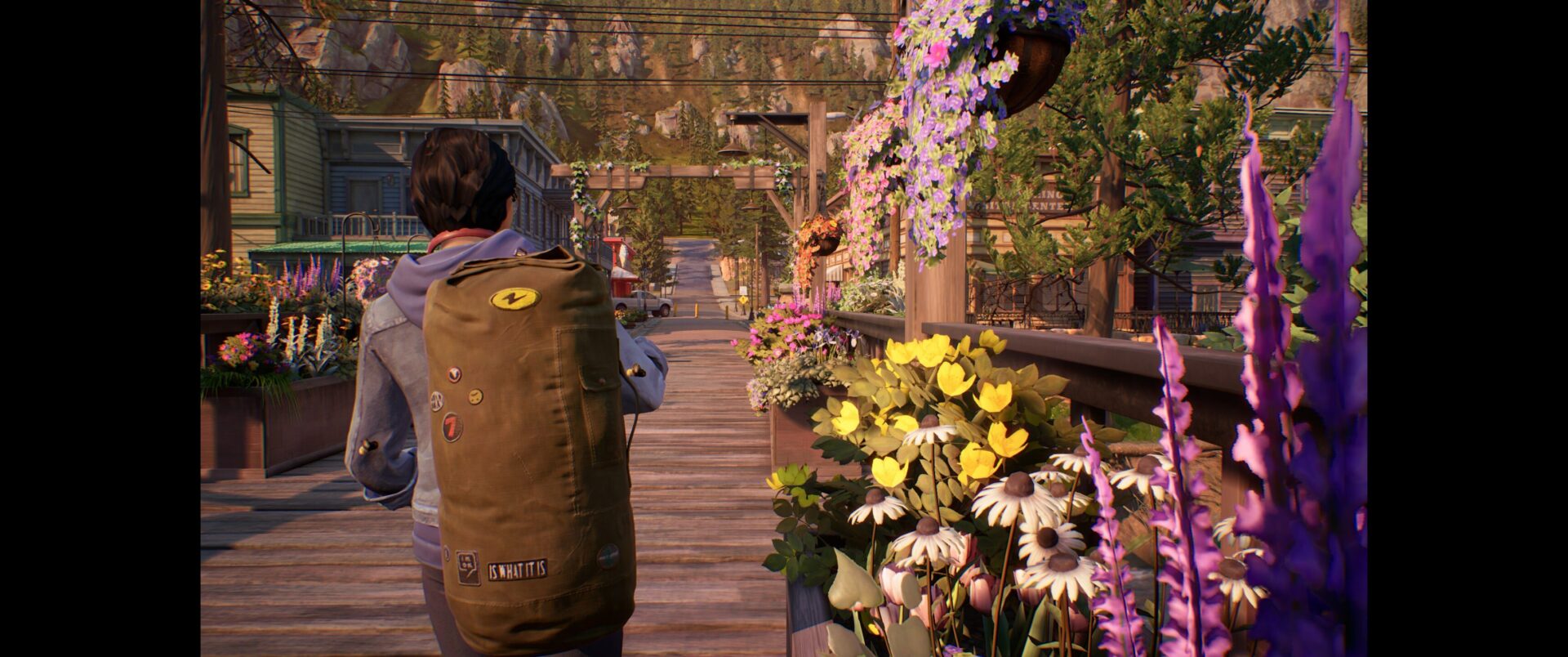 Arriving in the close-knit community where Gabe has planted roots is daunting for Alex at first; Everyone is welcoming and it is not long before she bonds with the townsfolk; For the first time in her life, she realizes what a home may feel like.
Alex is finally happy and content, until a tragic event has a devastating affect on Alex and the community.
🕹️Gameplay🕹️
Gameplay follows the usual third person mechanics we are used to in this franchise. There are trivial decisions to be made and more serious decisions, that affect the story later. All the choices made are displayed after the chapter and you can compare them with others.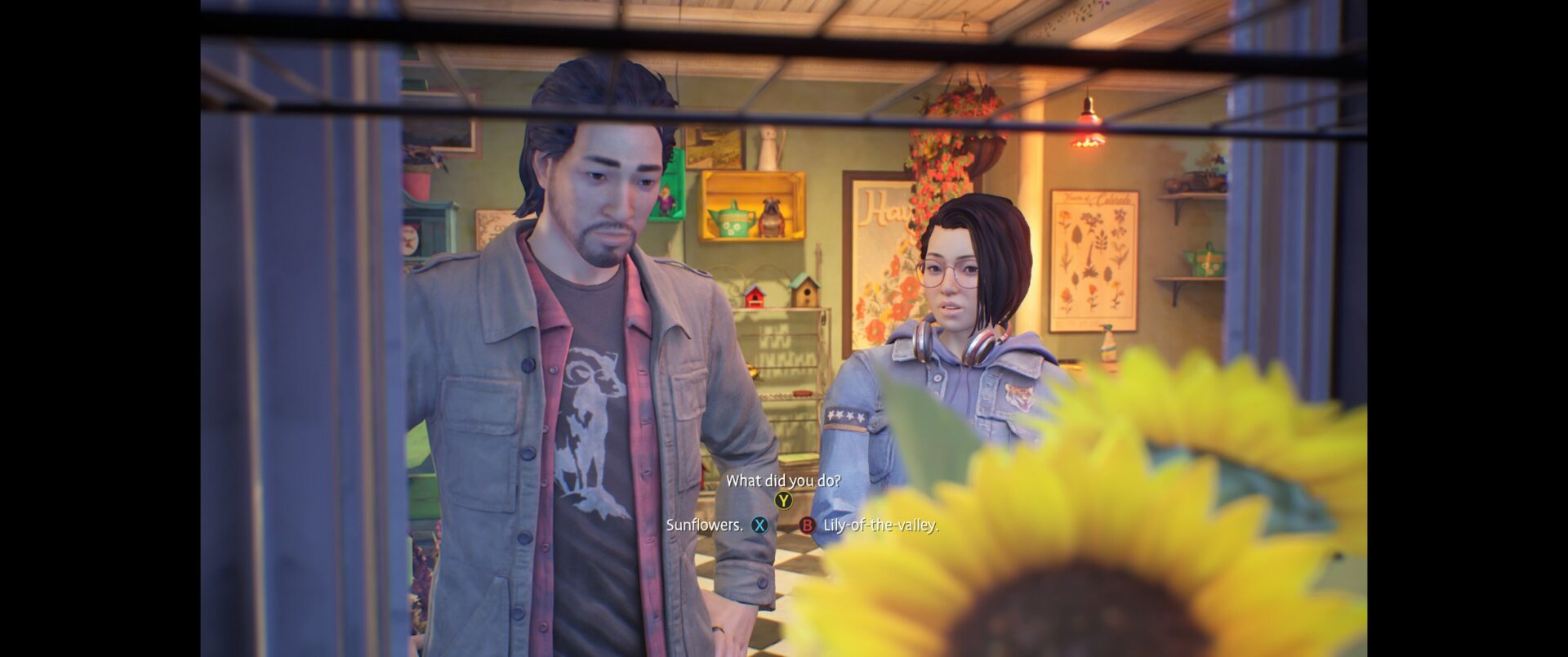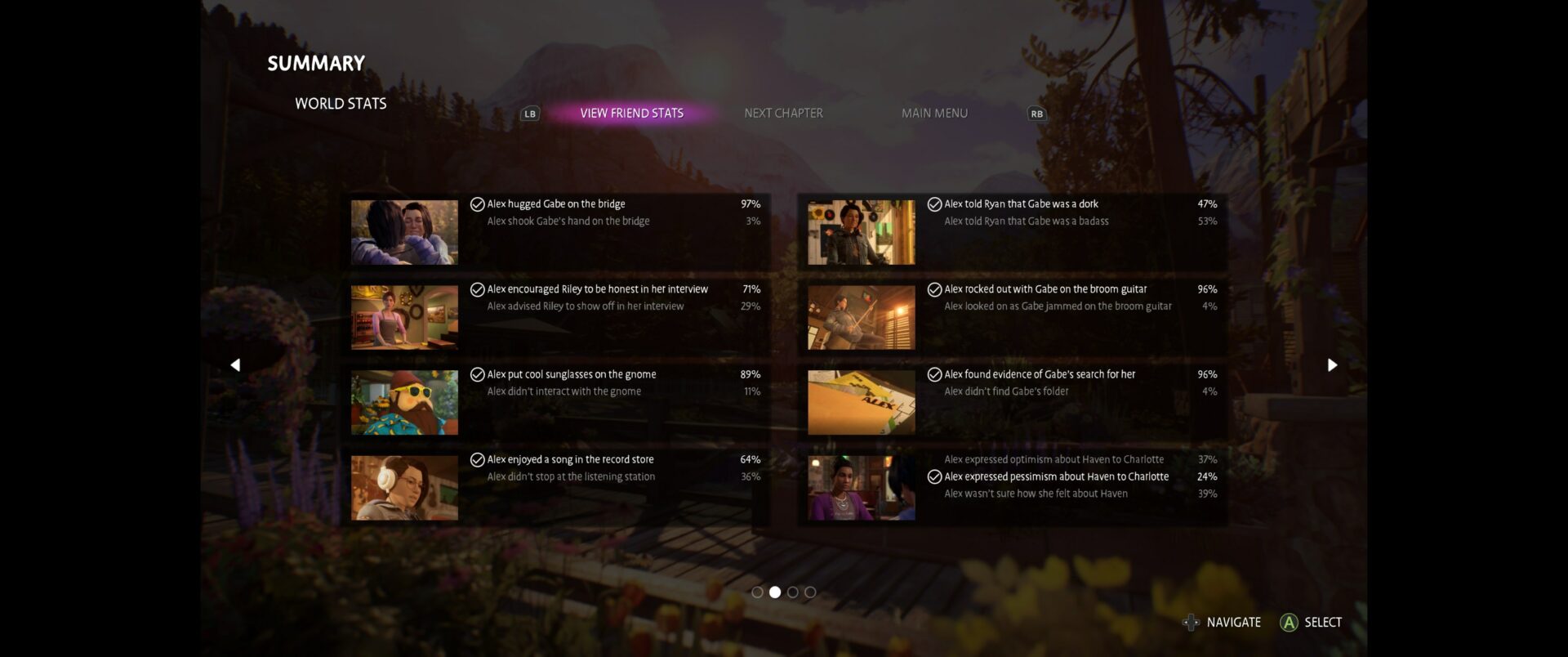 Alex can sense emotions by the color of their aura. A blue aura detects sadness and anguish, a red aura detects anger and a purple aura detects fear. When Alex wants to delve deeper into their psyche she can concentrate and amplify the feeling. She can then see and hear what they are thinking and why they are feeling that emotion. Sometimes, this plays out in cut scenes and may offer new branching dialogue. If an emotion is particularly strong it can have an affect on Alex and make her feel and act the same. It is also used on a humorous level with peripheral characters who you can read and then talk to, and even solve puzzles once you know their dilemma. The ability can also be used on objects to look into its significance and bring about memories of past events. The objects are extremely easy to miss as there is no way of knowing they are memories unless you activate your ability to see them.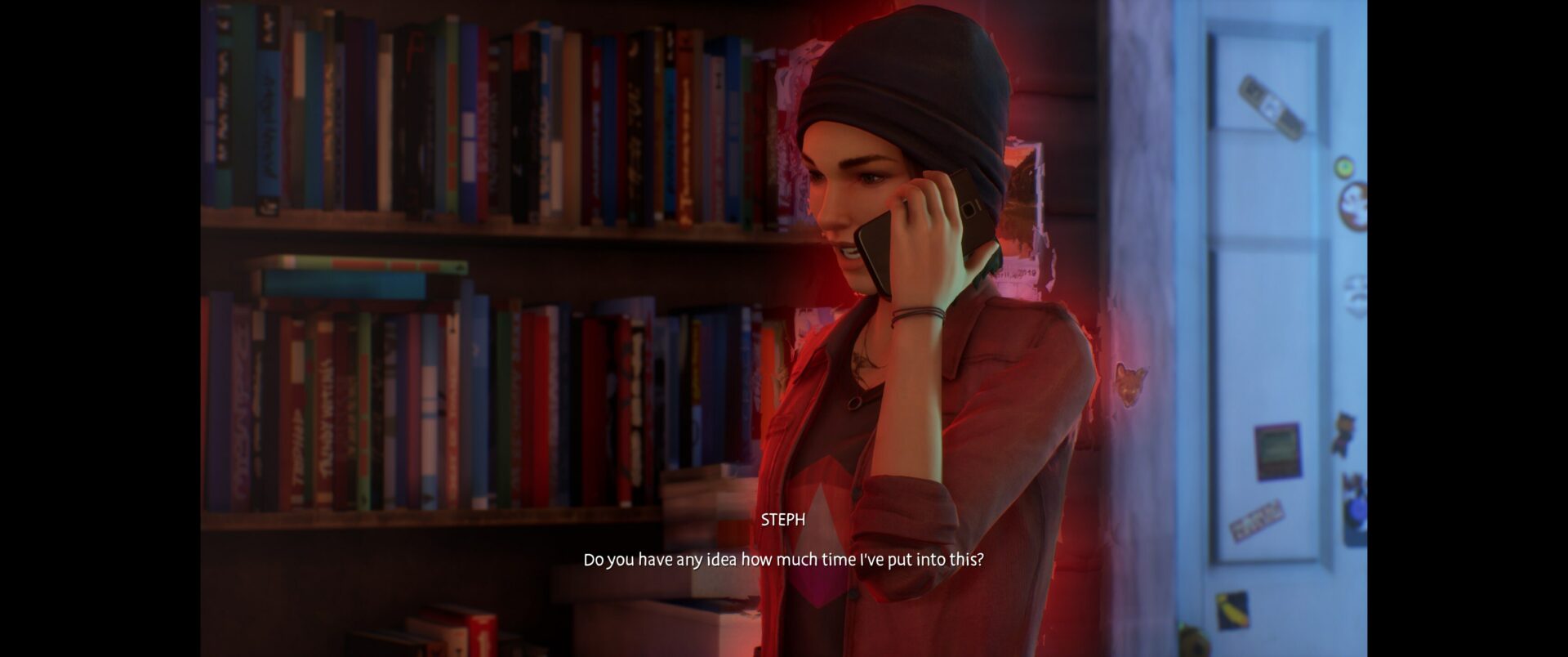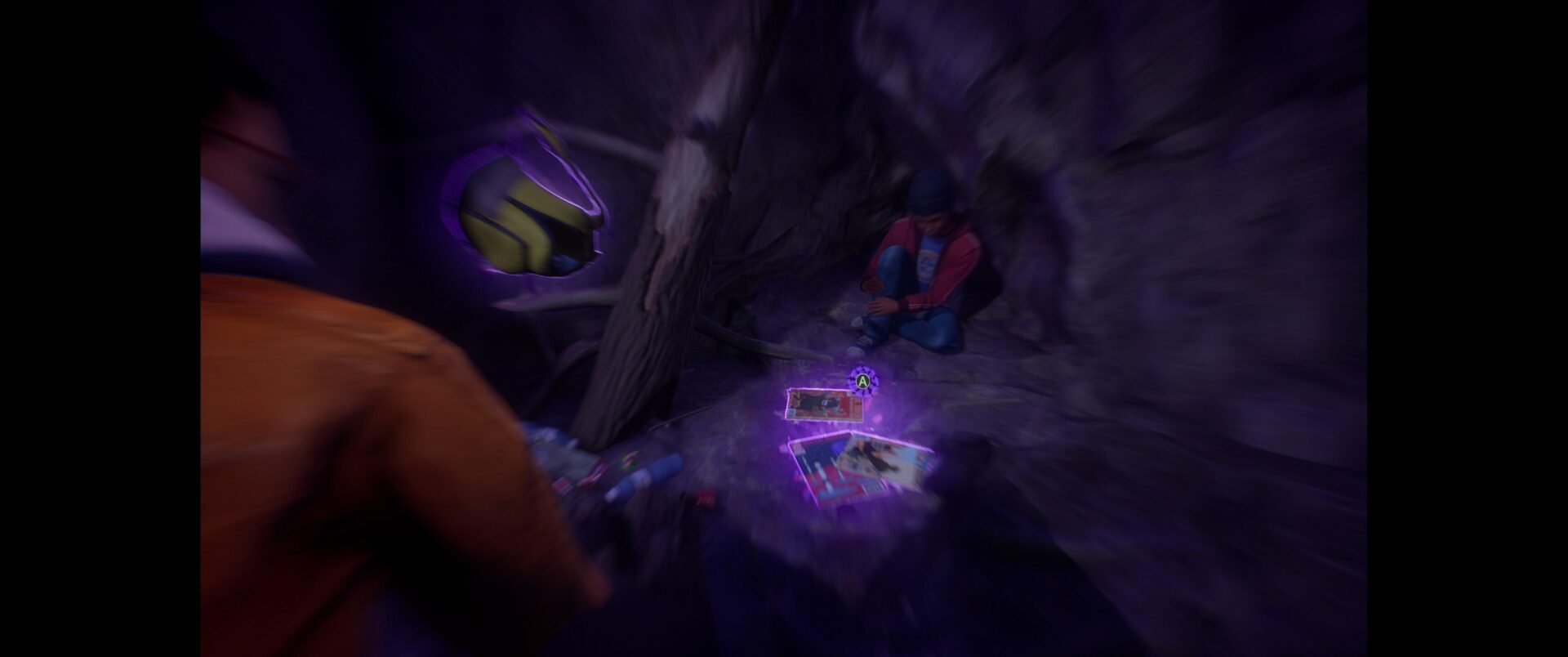 The journal records Alex's thoughts each time she reads somebody and this can often reveal more in-depth knowledge. I didn't find myself reading this very often however. I just didn't see the point.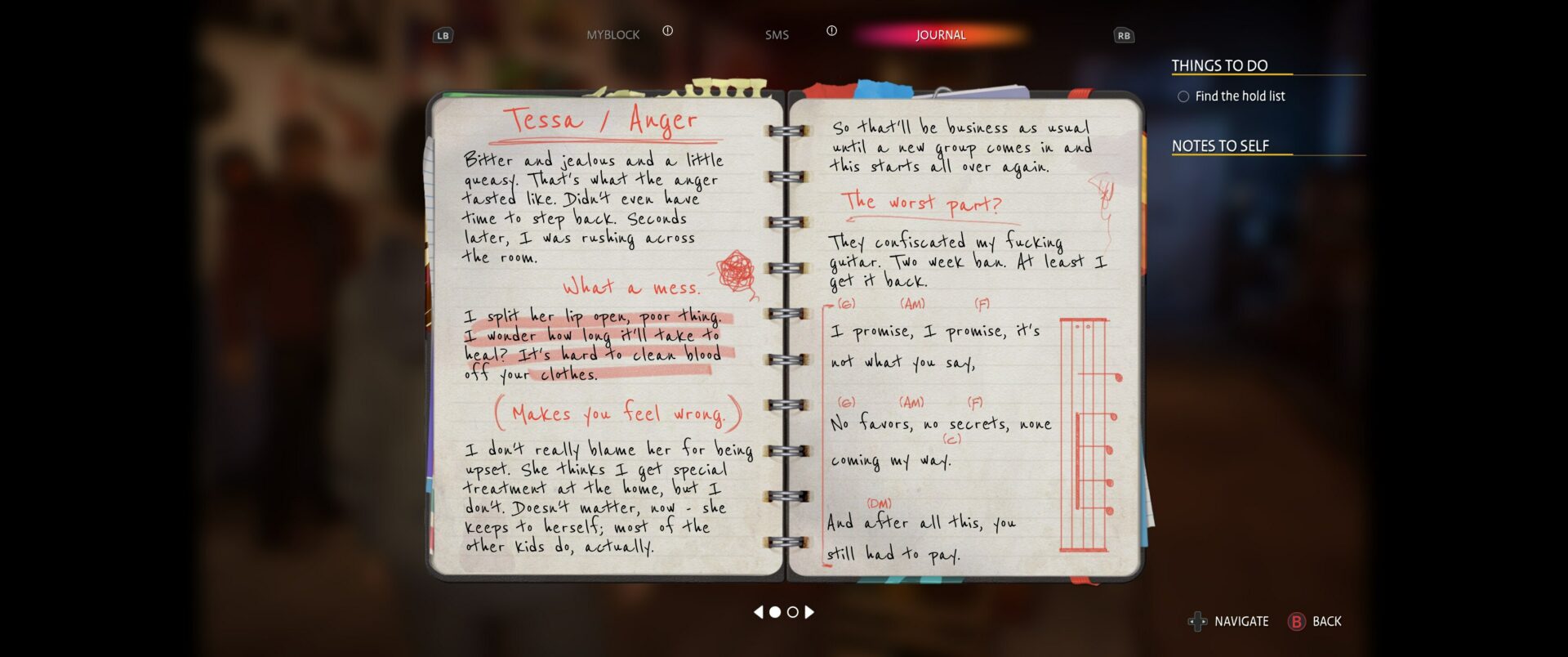 Throughout the game Alex will get text messages from her friends mostly pertaining to trivial matters about events attended or situations occurring. You cannot input any text. It is purely to read and digest. Sometimes it is difficult to work out where the last text ended and the new one started. It almost made me not want to bother looking.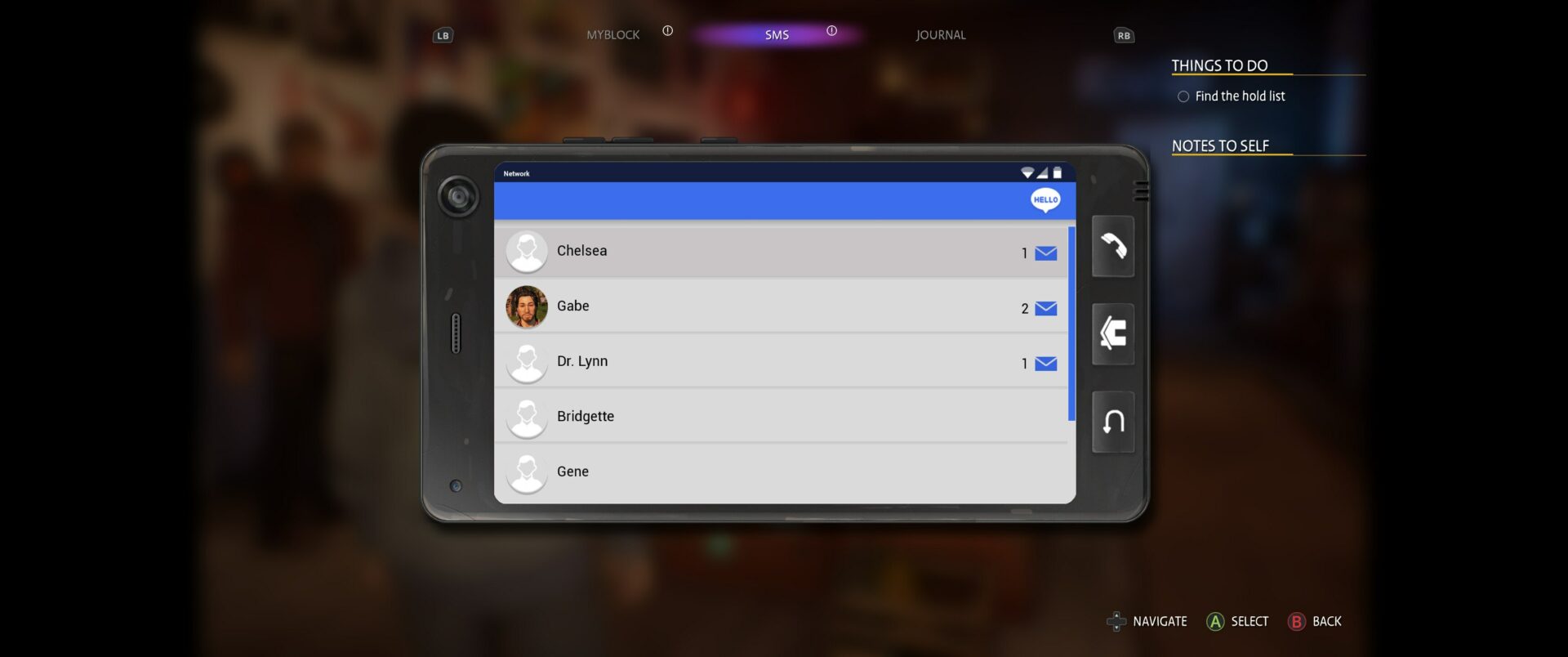 The social media feeds are the same. They are just extra ways of building lore within the game and getting to know characters better.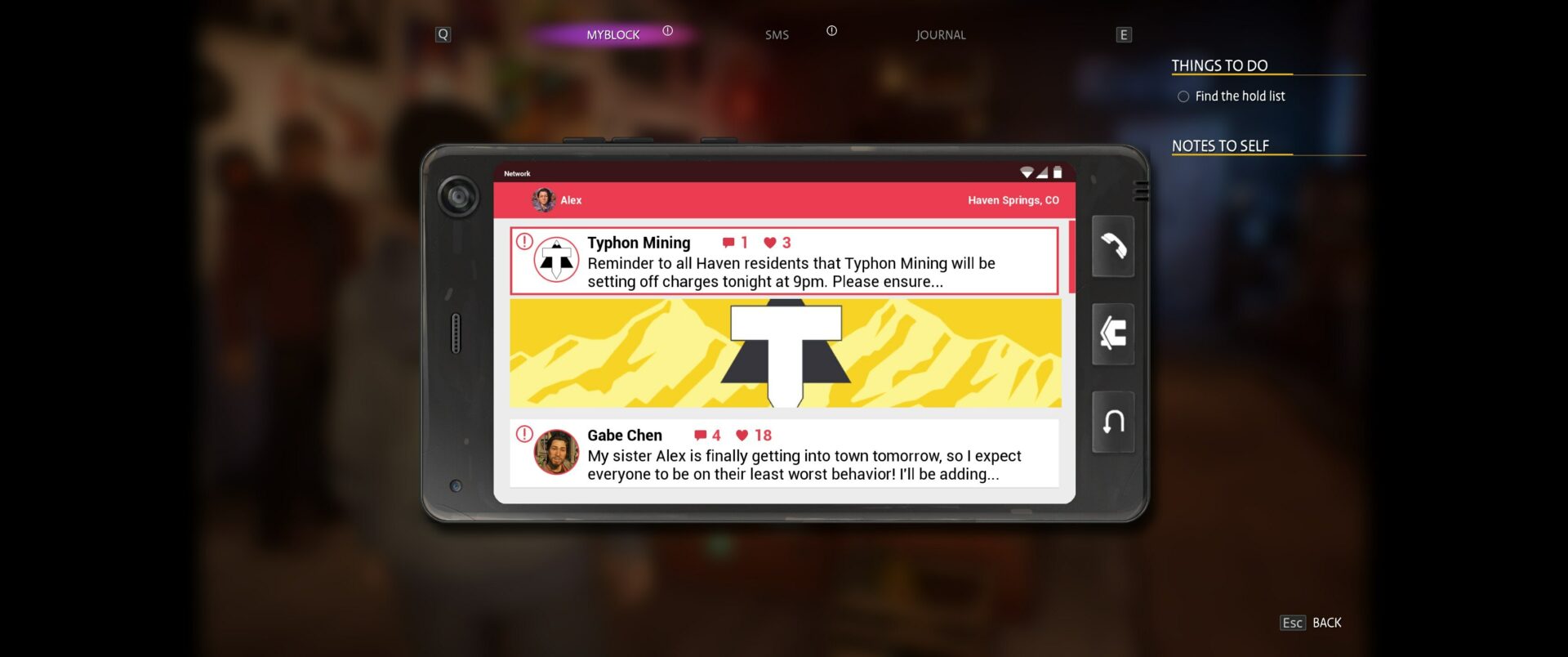 Messages in whatever form can be distracting and if followed can result in a lot of missed opportunity. I like to examine everything, read everything and explore everywhere, but at the end of the chapter I learned that I had missed quite a lot of choices, and I wondered how this had happened. For example, Steph asked me to meet her on the roof and this resulted in a dialogue exchange, cut scene and end of chapter. I could have ignored this message momentarily and explored further, meeting characters and performing the choices I missed. The game does have a habit of bypassing events you might be interested in which I found a little annoying.
I also love getting the achievements in these games and as usual there is an extremely useful chapter selection with scene breakdown and a running total of achievements left to find. At the end of the game I had only found fifteen percent of achievements and I searched everywhere. As I consulted a guide afterwards, it became apparent that I could interact with people on the street and interact with objects. This was not explained in the game and I had missed out on puzzles, achievements and some important lore. If a person or object is interactable I want it to tell me it is, or at least make it obvious that I have to look for these things. I wondered what the point of all the characters in the street were and in the park. I had no idea I could exchange dialogue with them! Only by pressing the right and left triggers on the controller are you then able to interact.
There are a few arcade moments to enjoy but nothing too taxing at all. It's just another presentation method to bring variety to the game. You can play records on the jukebox, play foosball and there are two arcade machines to play.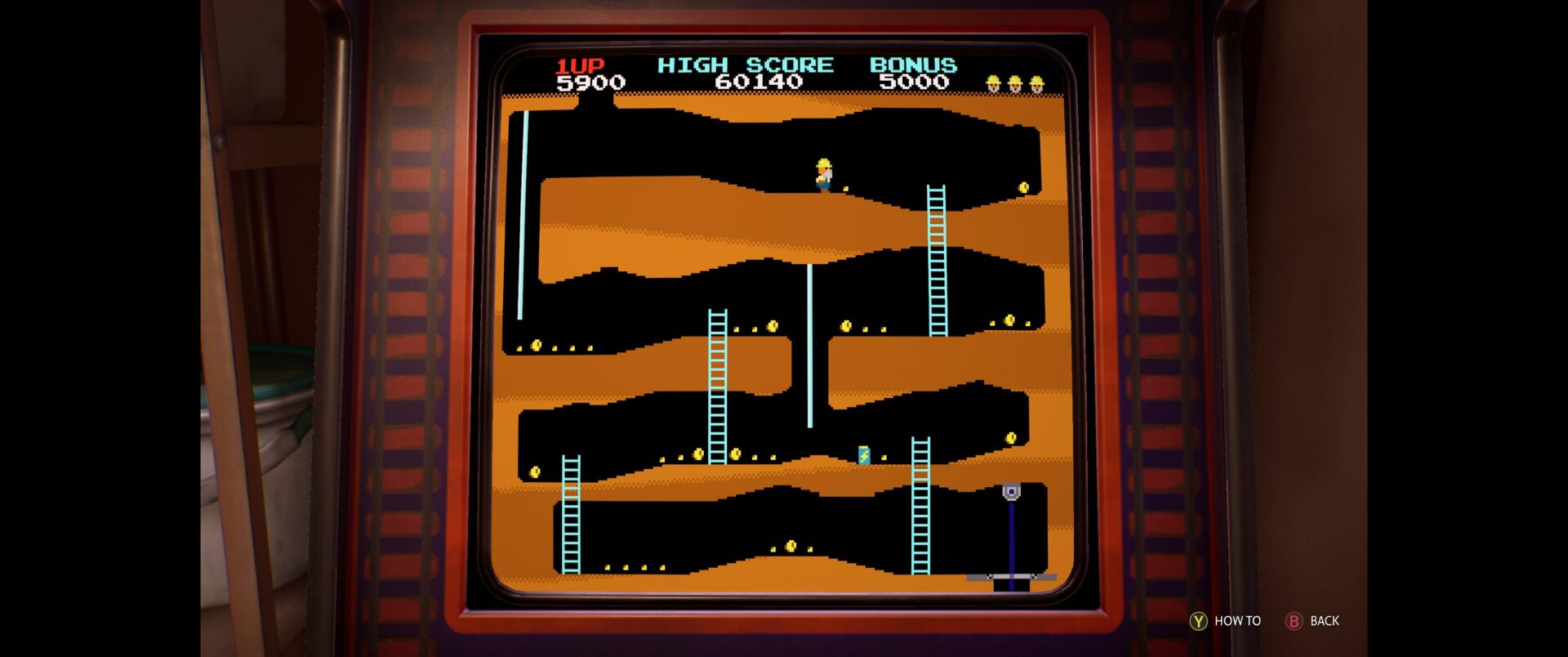 📺 Graphics 📺
The visuals were very nice.
The environment made you feel like you were in a remote wilderness somewhere in the mountains and was very picturesque. The zen moments were nice to watch.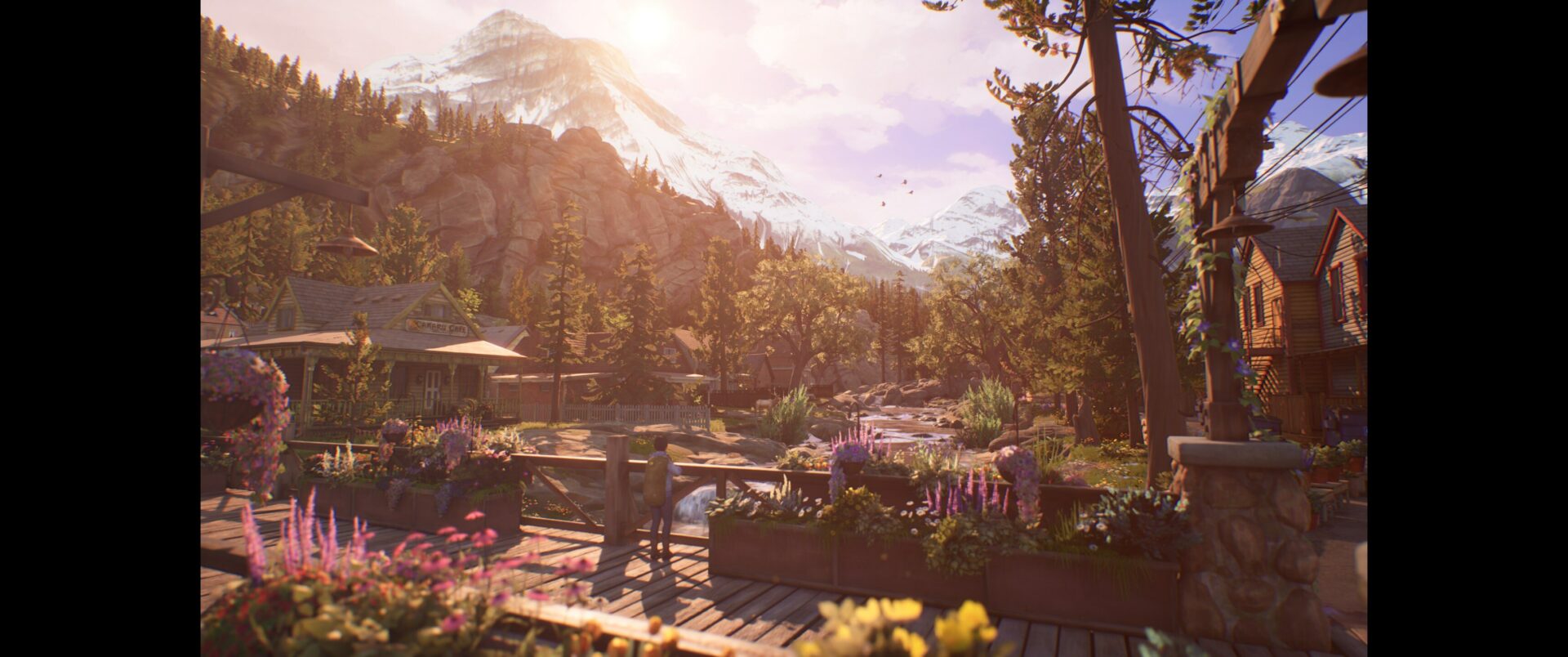 I thought the town could have contained some more shops to visit and more things to do perhaps.
I was particularly impressed with the facial expressions and the amount of emotion they portrayed in scenes.
🎵Sound 🎵
The voice acting is once again superb, and the story has a heavy musical influence with both main characters being musicians, and Steph working in the record store.
There are some great soundtracks throughout the game.
Wavelengths DLC
Gabe manages to arrange a job interview for Steph in the local record store and radio station. Exaggerating Steph's previous experience, she is thrown into the deep end and had to learn the ropes as she goes.
Wavelengths is fun and interesting to play. The radio station is in dire need of updating and Steph has been given carte blanche to redesign and reinvigorate the store. It is fun and rewarding to watch the store transform over the years into the store we see in the main story. Steph has a little input into how it looks, with choices of posters and paraphernalia to adorn the walls and counters. She can rearrange the record displays and performs basic tasks as manager of the store.
We get to delve a little into Steph's love life by interacting with potential suitors through a dating app and learn of Steph's relationship with her previous girlfriend in Seattle.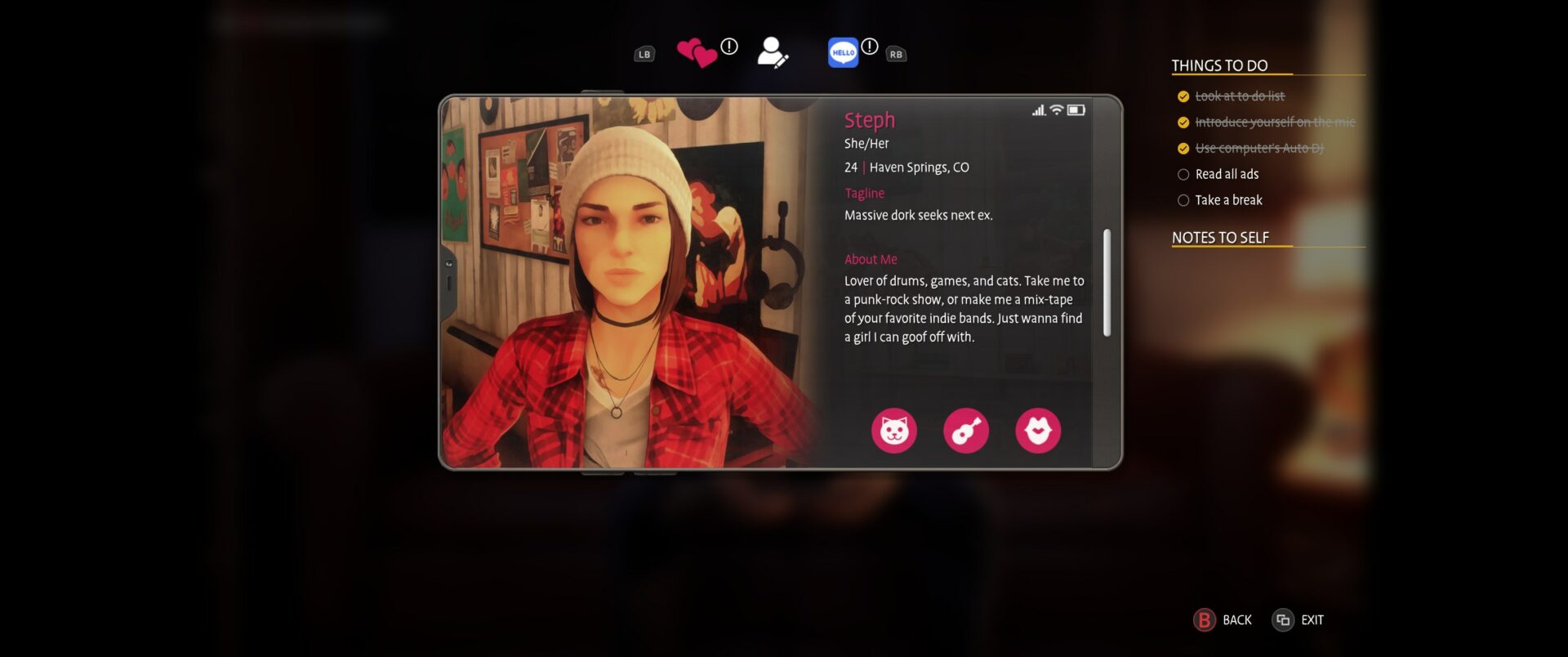 In the radio booth she can choose indie records to play, rather than the usual country and western, and has a task list to perform each day before she can retire for the evening. The task list usually involves answering phone calls and reading out ads.
The phone calls are a humorous affair with Steph's razor wit and sarcasm shining through. She is also able to interact with the audience by using banter and later offers psychic advice with entertaining results.
The music is cool, although I wish they could find a way of not having to disturb the track every time you leave the booth with a lengthy save icon. We get to hear her thoughts of event in Arcadia Bay and meet Mickey once again through a web call.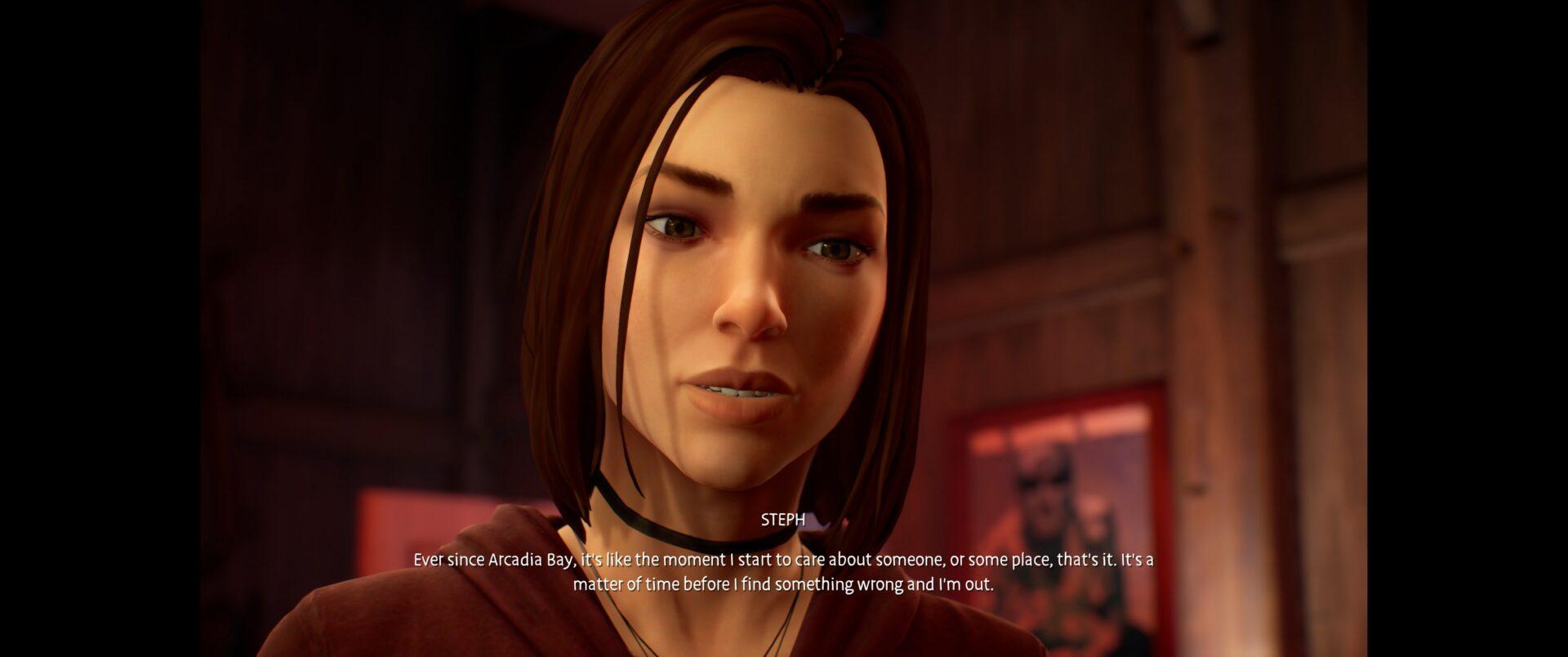 The DLC lasts around two hours and is a mini story in itself with some thoughtful and interesting events. The DLC ends where their relationship begins which I thought was a nice touch.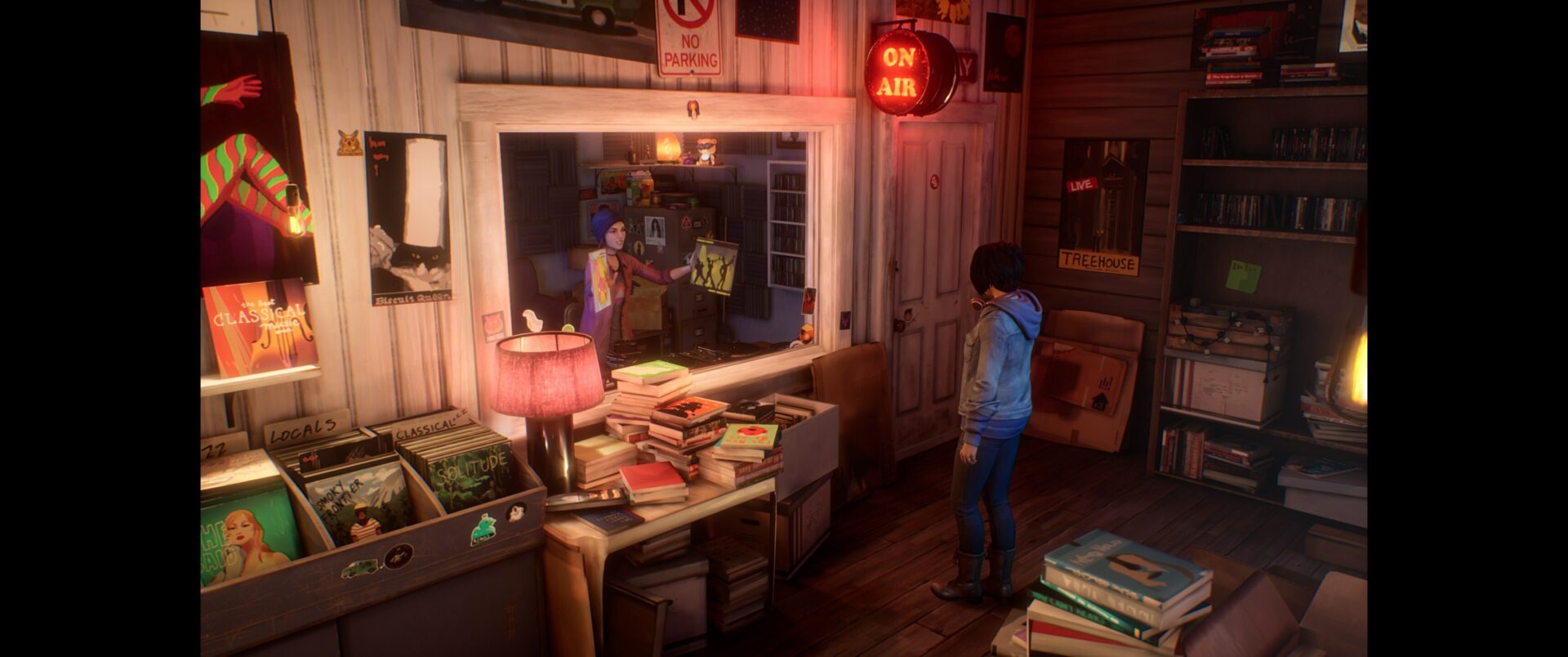 If you enjoyed Steph's character in the game, then Wavelengths is an enjoyable and meaningful addition.
🤔Overall Impressions🤔
LIS True Colors is an excellent addition to the franchise and one which I thoroughly enjoyed.
There were some noticeable differences in the graphical quality of facial expressions, which enhanced the emotional content of the story. Emotion is central to the mechanics and story of the game, and True Colors pushes the boundaries in this respect. It was a turbulent journey with some amazing highs and incredible lows.
Alex Chen's "superpower" is the ability to sense and even manipulate emotions of the characters around her. This puts you firmly in place to experience more than ever in regard to connecting with the characters. I felt closer to them in this story than I probably have in any other LIS story. I can see there are a lot of similarities between this one and Before the Storm in regards to emotional content but True Colors manages to pack in more drama and excitement too.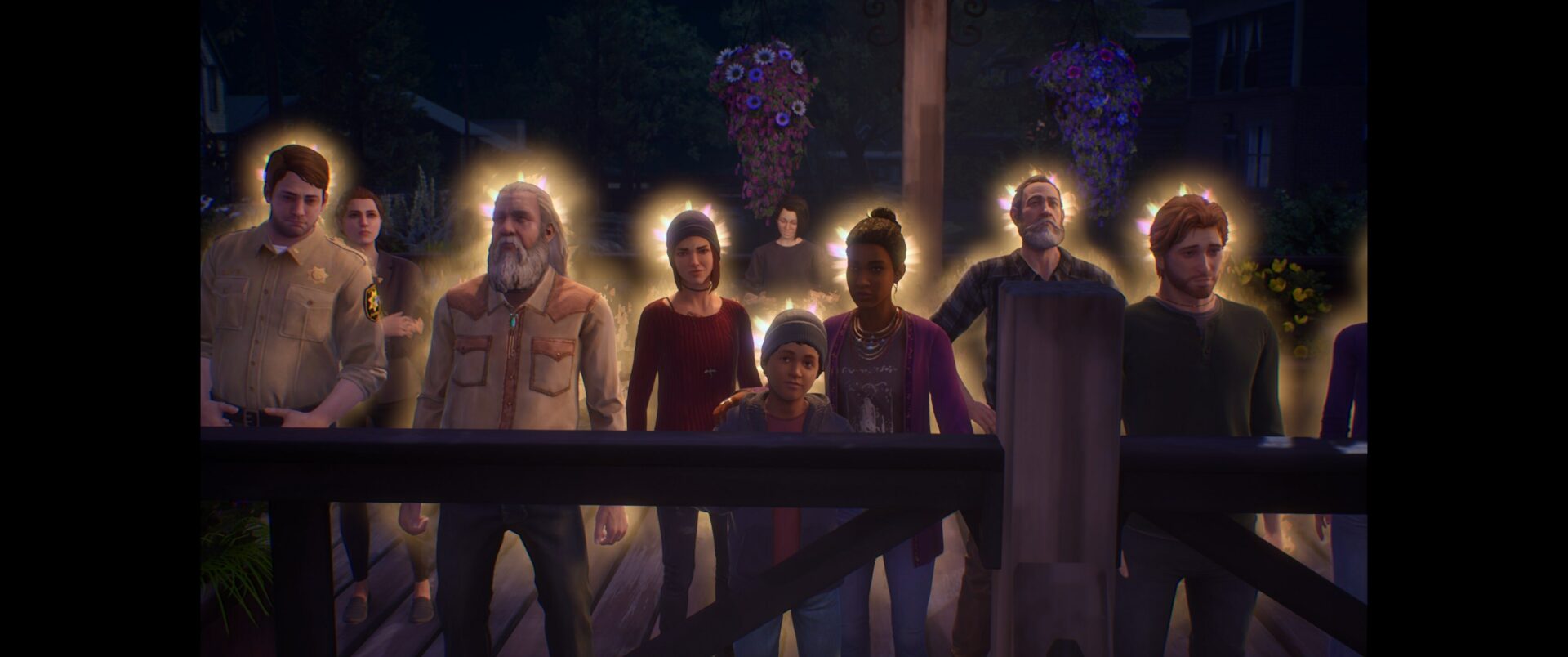 There are a few scenes that have you on the edge of your seat and it is a wonderful mixture of sentimentality, humor and tension.
The characters are very memorable; even the fringe characters have a decent amount of development and fit into the story very well. Our new protagonist, Alex Chan, makes a superb debut, as well as her brother Gabe. They have a brilliant bond and their connection feels very real and believable. We see some masterful story telling with various different ways of presenting their relationship making everything that happens to them feel raw and engaging.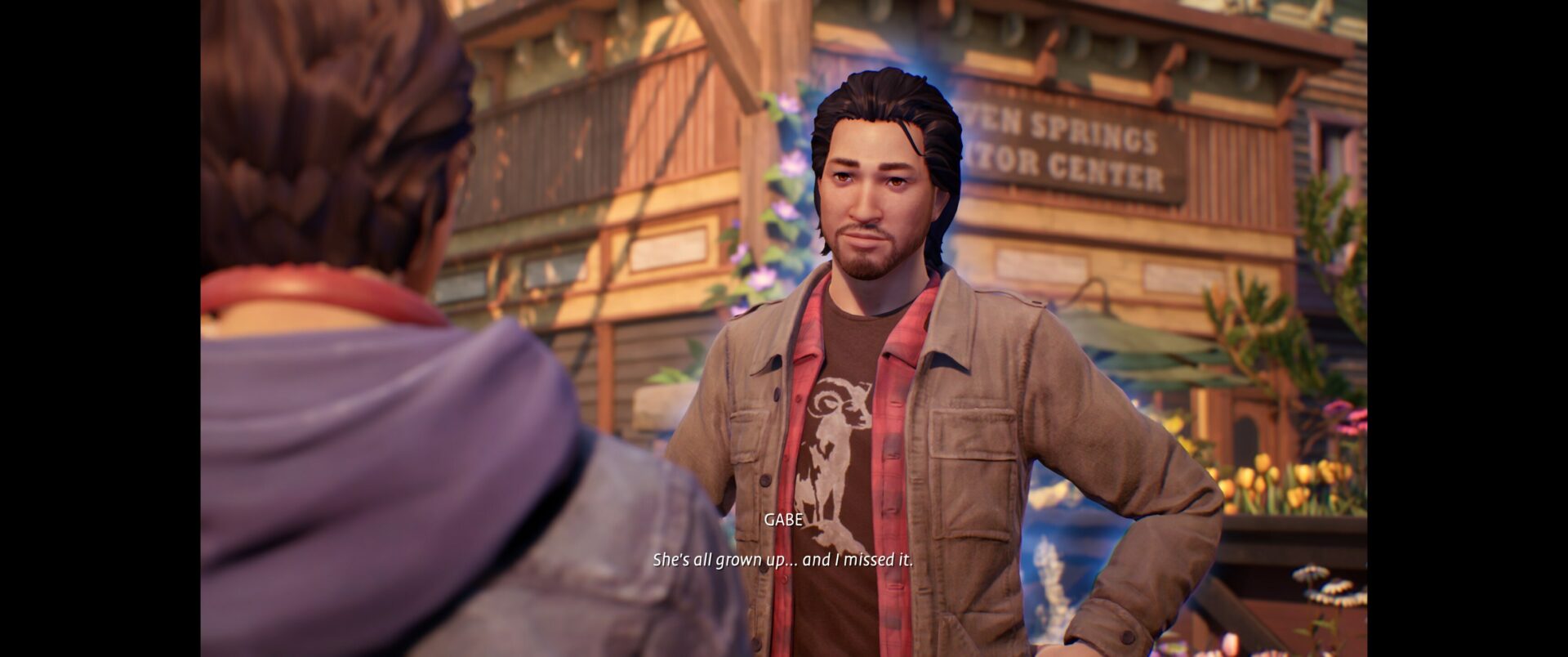 As usual, visuals are stunning and voice acting is superb. I wasn't as impressed with the town and setting of Haven. There is only one street and a handful of venues to visit. For example, go inside the record store and it seems cool, but go outside and come back ten minutes later and the exact same songs and announcements are repeated; That felt annoying and ruined immersion a little.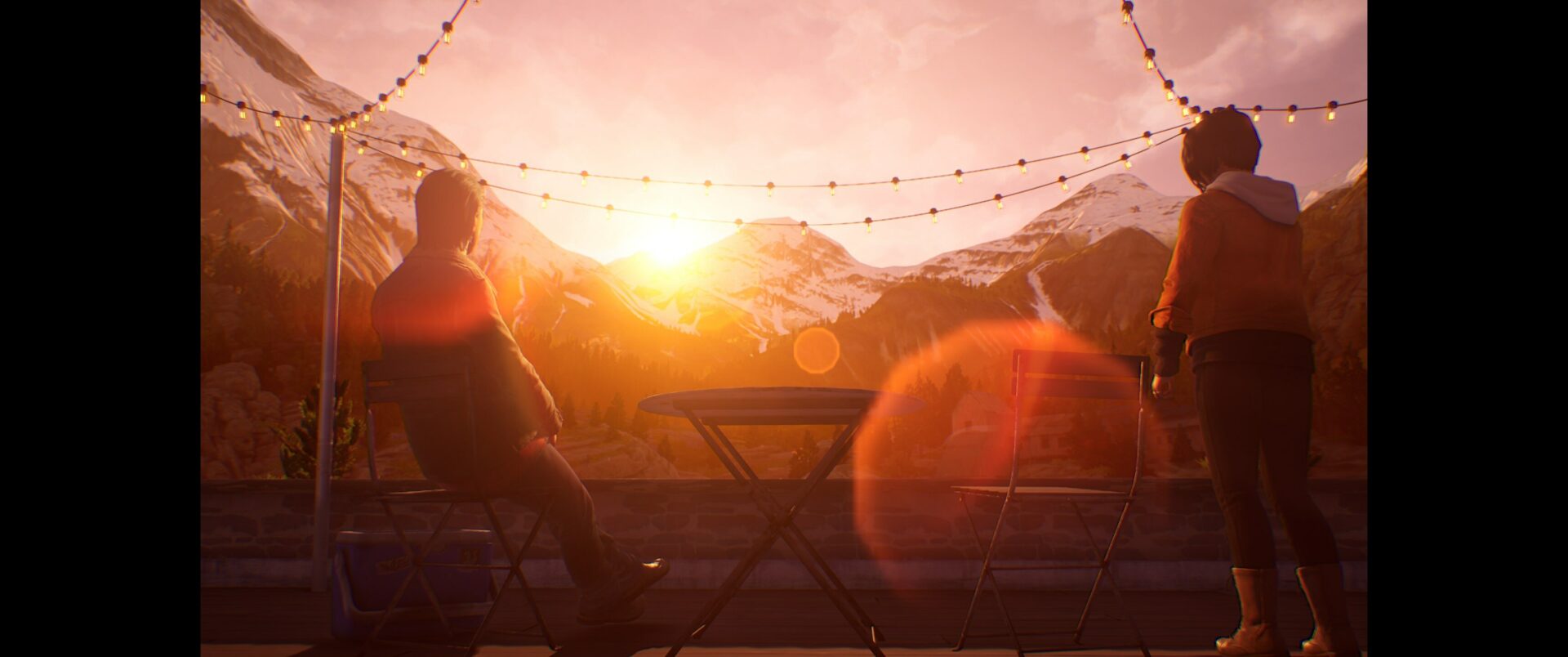 There are other venues outside Haven that we visit, and also travel back in time to see parts of Alex's upbringing with her father and Gabe, and her time spent in orphanages. The story is always interesting and imaginatively presented.
🍳Verdict🍳
True Colors is definitely a triumph and has all the ingredients to entertain you for the eighteen hours or so of the story.

The characters were wonderfully brought to life with some very dramatic story lines and interesting game play.

This is the best the franchise has to offer so far.