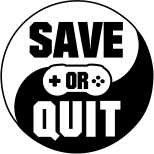 Jan
12
Dystopian cyberpunk sci-fi meets psychological horror in this gripping detective story.

Dec
14
A side-scrolling adventure game with time travel elements that seems to fall short of its ambitions.

Oct
17
The king is dead, the kingdom has fallen into disarray, and you're the only one who has the influence and acumen to unite the council and restore the land to its former glory.

Oct
11
Break out your smokes and channel your inner delinquent as you brawl, study, and hang with your friends during the autumn of your senior year in this open city, narrative-focused, action- RPG.

May
22
A Story Told One Pixel At A Time

Feb
24
In the stash of stoner-detective-noirs such as The Long Goodbye, Inherent Vice, The Big Lebowski and Scooby Doo, the imitation gumshoe that is STONE gets lost in the haze.

Nov
18
A poetic name isn't enough to keep Deliver Us the Moon: Fortuna from drifting lifelessly through empty space.

Sep
29
HEVN is an extremely hard nut to crack, not because it's convoluted, but because it seems to deliberately make your time with it as cumbersome as possible.

Nov
11
Masquerada: Songs and Shadows really took me by surprise, it really did. The game claims to be a RPG but there are very few elements to support that claim, especially given the fact that the story is quite linear and […]