This is hella unfair
Steam:
Released
Type: Single Player
Genre: Story Rich Adventure w/ Choices
Developer:
Deck Nine
Publisher:
Square Enix
Release date: October 19, 2017
Copy Purchased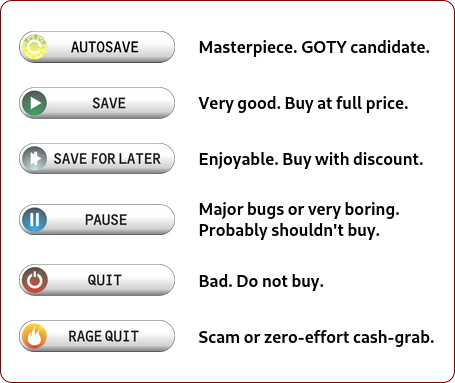 WARNING: SPOILERS
With the first episode being overall rocky, we come in almost right after the previous events. The fire that started at the end of the previous episode is still raging, as it is desperately trying to be controlled before it reaches the town with the smoke hanging in the air as a reminder. Immediately, Chloe has to deal with the consequences that she and Rachel ran off to do.
As we know Chloe eventually gets expelled and this episode deals with what came after. Taking part of the discussion with the principal, though no matter how you played it, it will obviously end up the same outcome. But how will Chloe handle this, especially with Rachel being involved? And with Deck Nine understanding Chloe's character better than the previous episode, it's also time to get more personal with her inner conflicts. Chloe can run away but should she when she still has family living in Arcadia Bay? Is Rachel enough to forget everything?
It quickly becomes apparent that this is the episode that is the calm before the storm. With Chloe expelled, and not *really* going home because of David, we are left spending time with Chloe and the side quests. This time is used to bring the truck we see Chloe driving in Life is Strange and the early relationship between her and Frank. It gets slow during these parts, as you have to collect items or having to do an errand. It does pick up towards the end of these sections though, so these scenes do not end in disappointment. Though if it leads to Chloe and Rachel having some developments along with , and seeing baby Pompidou, it's worth it.
We do get some minor character development, which is handled better than the slow parts of this episode. The most notable being Nathan Prescott. He is still a jerk, but it does seem more restrained, as we saw in the previous episode. Sure, he says you were bullying him even though you probably helped him instead, but we actually get to see Nathan's dad. Where we only previously knew how they interacted through emails, we get to see how they are in person. And seeing this made me sympathize with Nathan more as we see that his dad only cares about how the family looks. Nathan is taking part in the play, but was it really his decision to or did his dad force him to? As we know, Mr. Prescott could probably just donate more money to ensure a role for his son. Other than Nathan, we get more development on Steph and Mikey, the friends Chloe play D&D with, as well as Frank.
The strongest parts of this episode are the parts where they explore the relationship between Rachel and Chloe. With everyone else on the backburner, this had to shine and it did. We get to see them becoming even closer in this episode as they rant about their problems. There is an absolutely great scene that is by far the best scene in the entire episode (you will know when you get there). Despite the flaws both of them have, they stick together. The writing and the soundtrack harmonizing to make these scenes stronger. It makes sense that they got so close in such a short time and the impact that we all know is going to happen is realistically devastating.
I do wish that there were some prevalence in how the character's choices affected the story. I do get that some events have to happen, such as Chloe being expelled, but there could have been interesting scenes. As we are told that Rachel landed the leading role in a play, with Victoria being the understudy, it would be interesting to see Victoria acting on stage. Though there are interesting small choices that you make that do have consequences, such as if you graffiti Frank's van in episode one. It also seems like the backdrop to the play depends on a collection of choices that you made in episode one.
The one thing that I was worried about, and I can see others worrying about as well, was the Backtalk feature. With the previous episode, it is really edgy watching Chloe intimidating her opponents by yelling. Chloe gets away with things that she honestly shouldn't have in the first episode. I'm happy to say that this was improved on, with Chloe edging away from yelling. There were honestly clever ways that Chloe used this to get her way without yelling. If she did, it made sense that it would work.
There were some questionable framing that happened in this game, though it is more prevalent in the beginning of the chapter. With the camera doing close-ups of Rachel's parents looking like they were going to say something, but they didn't. It was weird, as the same thing could have easily been accomplished by showing them while the lines that they were reacting to were still being spoken. There also was this problem with the voice lines cutting off too early.
Honestly, the biggest crime of all is not having the ability to be in an endless petting loop with baby Pompidou.
Verdict
Episode two of Before the Storm is the calm before the storm. While this episode is not as good as the first episode, there are a lot of good moments. Some aspects that did not look good, just as the Backtalk feature, did get improved on, but there are some that didn't. Before the Storm has proven that the developers did not let the fact that Chloe already told us what happened to let them down. The next, and last, episode is definitely going to be a wild ride. Especially with the cliffhanger this episode left us on.