Lead your three eye entity through the abstract world of stylized shapes and bright colors in more than 80 levels. Discover the world!
Steam: Released
Developer: 3D Avenue
Publisher: 3D Avenue
Genre:  Platformer
Release date: 22 September, 2016
Type: Single Player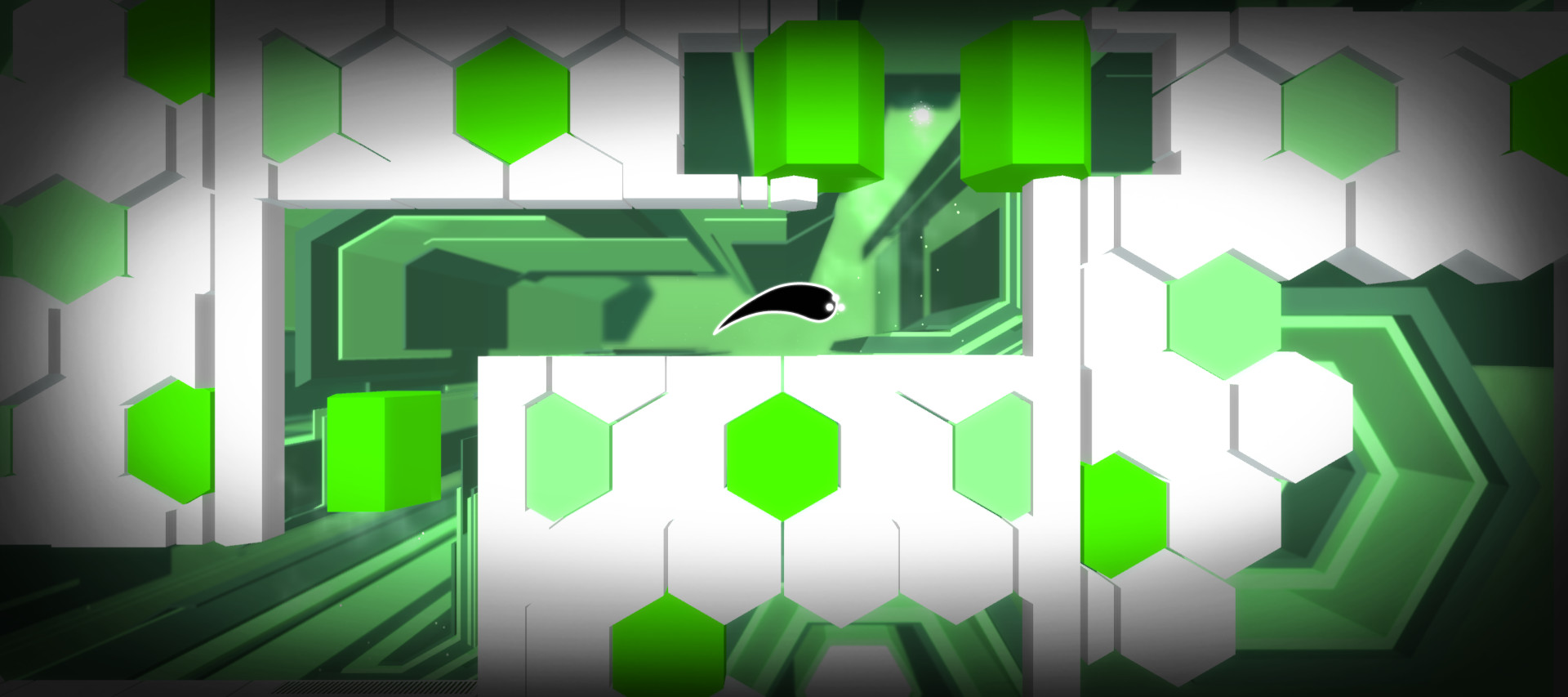 I will say immedietaly that this game falls in a category of average games or should I say that there are so many games like this one. You move around, trying to avoid obstacles, stay alive and move from point A to point B. I don't want to people think I didn't played this game properly or reviewed it properly, but when you have played so many games like this one it's very hard to focus and think what to write about the game. I will try my best, but I won't promise anything.
As I said, in Spectrum you control three eye entity and task is to finish all 80 levels in this very colorful world with good background music and I think that colorful world and music is the only positive things about this game. Overall, this game isn't bad, but I will only recommend this game to people that haven't played these kind of games or they don't play it so often.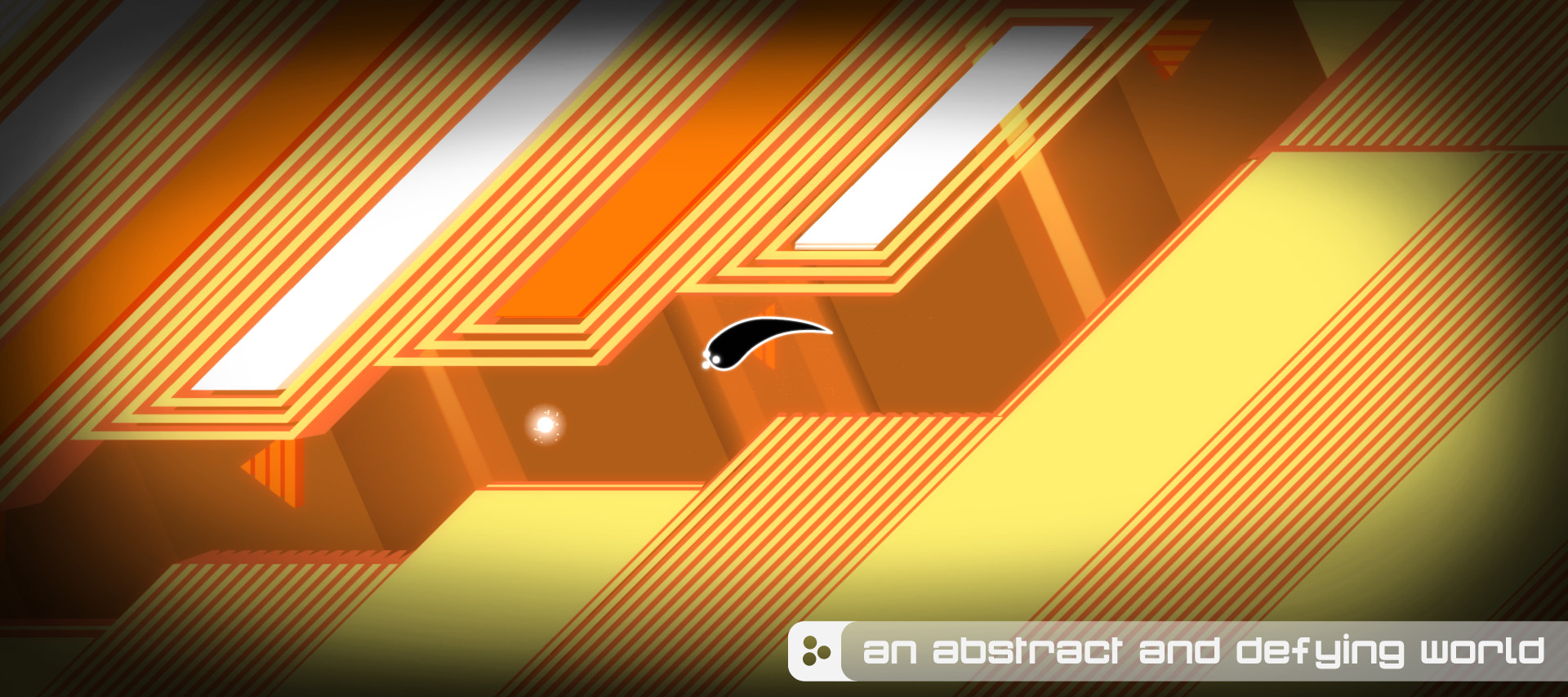 As always, you start with basic levels and as you progress more and more, levels are more challenging. Controls are clumsy and I think this game would work better and felt better with mouse as a controller. This way you could have problems in more challenging levels. You can control the character with either WASD or arrow keys, you can combine them and switch between them, because sometimes your fingers will "hurt" and you will need to change hands. You must move constantly, unless you can land on a surface. If you don't see a white surface, don't land on it. To move your character you need to press keys and keep the entity in the air, because if you do nothing, you will fall down (gravity). The longer you press the key, the higher it will go up, down, left or right. The biggest problem is when you try to move up, because it looks like the character is moving slower to up than in any other direction and that's because of the gravity. I remember when game said to me that the longer you hold the button the more entity moves into that direction.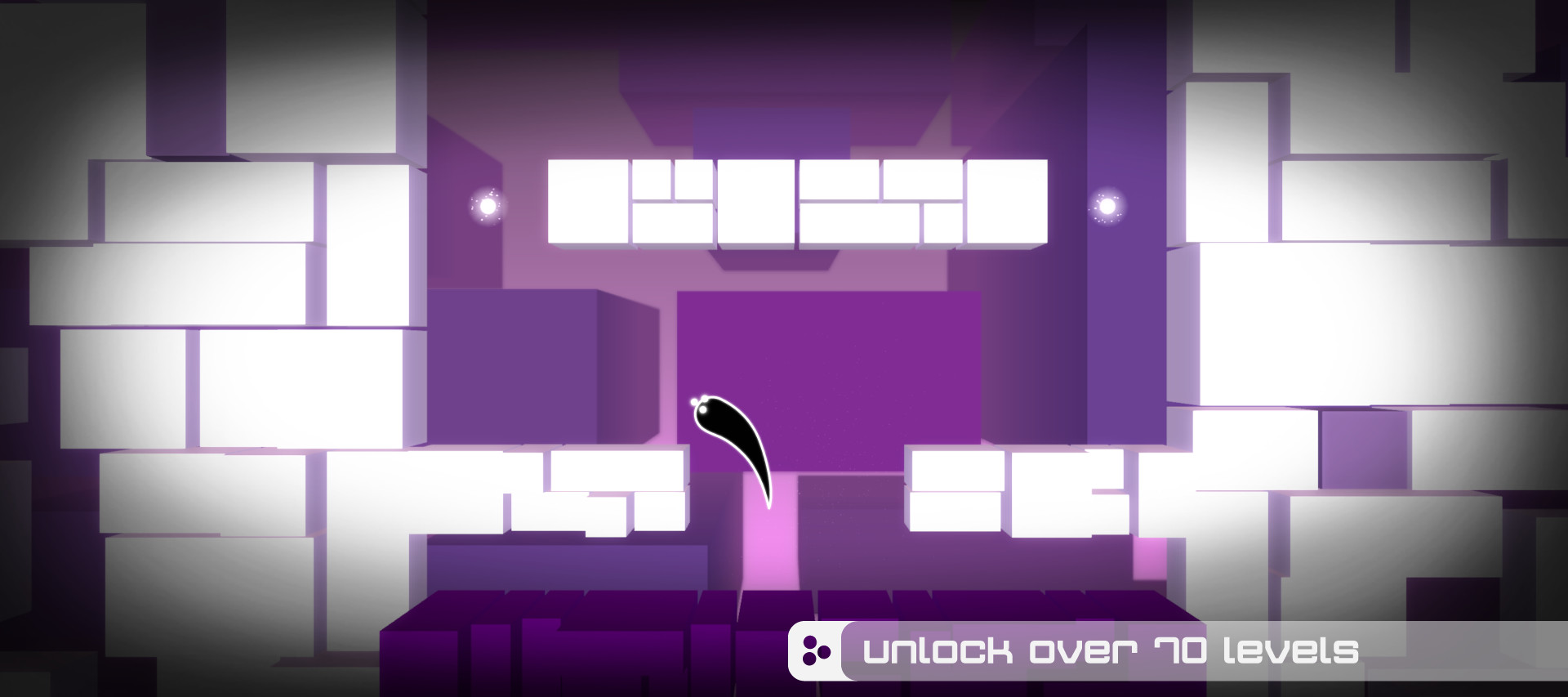 The levels are challenging I must say, but the biggest problem of the levels is that they are not procedurally generated, meaning after few fails, you will probably learn the pattern and pass the level. Colorful world is really affecting the gameplay nicely and that's what is maybe making this game a little bit different than others, but beside that the game is just an average game. I really like how developers are playing with colors, moving obstacles and camera angles. A lot of games had problems with choosing camera angles and people would often complain how it's hard to play the game or in the end enjoy in the game, because of the camera angle. The combination of the colors, camera angle and obstacles is really good. Sometimes you will playing in top-down view and avoiding the obstacles that are coming from below, or you will be moving your character and discover the path as you move. Sometimes you will change camera angles, obstacles, even colors in one level, crazy I know. Sometimes the colors will trick your mind or something else will trick your mind. The further you go the more challenging levels are. Also don't forget one important thing: GRAVITY.
Even though Spectrum offers a little bit different gameplay, with it's colorful world, minimalistic design, obstacles, camera angles and challenging levels, everything else is just same and the feeling while playing isn't anything different. I was not amazed with this game, because I have played a lot of similar games in the past, but those that don't play games so much or haven't played similar games like this one I would recommend. I said this is an average game, but I must say it's just tiny above the average, but tiny, that's why it got 57 rating. If you have free time and don't know what to play, spend €5 on this game and enjoy if you can. Even though you can spend €5 on some better games.
RATING: 57/100