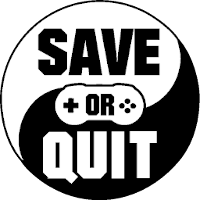 Mar
18
This new entry in the 'cute animals' class of game succeeds both at that and the 'game' part.

Aug
27
This happy 3D platformer is simple, but can easily put a spring in your step.

Jan
12
Double the Love, Triple the Hearts.

Oct
08
This French Indie platformer is now officially complete. Is it something to dive into, or set your alarm early?

May
25
Gameplay Video With Commentary by JimDeadlock Platforming games are perhaps the most common genre out there, even before the rise of Steam and being able to grab a bunch of them for less than twenty bucks in a sale. But […]

Jan
21
Woodle Tree 2: Worlds is a 3D open-world platform / exploration game set in a very colorful and bright fantasy world, populated with a variety of creatues, including sentient leaves, flying squirrels and others.

Jan
02
Alchemic Jousts is a casual two-dimensional tower defence game in which you must use your burgeoning elemental magic abilities to destroy your opponents' towers while protecting your own.

Nov
07
Lead your three eye entity through the abstract world of stylized shapes and bright colors in more than 80 levels. Discover the world!