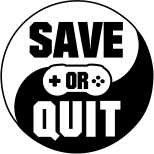 Oct
13
A captivating detective story and murder mystery point-and-click game set in Ancient China.

Sep
09
Physicists get into so much trouble

Jul
01
After patch 1.08, Vambrace: Cold Soul evens out some of the gameplay mechanics many customers were complaining about.

Jun
10
A moderately fun Early-Access robot dungeon crawler marred by some questionable design decisions and bugs.