A disappointing adventure game that has a forgettable story, tedious gameplay and frustrating platform elements.
Released:
Steam
Type: Single-player
Genre: Puzzle platformer, Adventure,
Developer: MadLight
Publisher: Leonardo Interactive
Release date: 11 Aug, 2021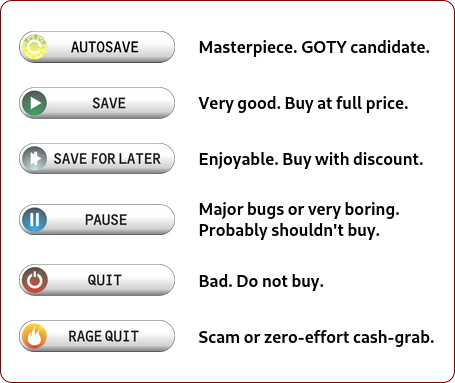 Intro
Seed of Life is third person adventure game with platforming elements.
Aliens have raped the planet Lumia of resources and left with all the vital life source, Lumium.
Lumium maintains the balance and holds the universe together; Without it life ceases to exist
and the Sun is dying.
Cora, an inhabitant of Lumia finds an old book describing her grandfather's heroic mission to find the seed of life. The seed will reignite life into the planet and return order to the universe, but he has not returned and no word has been heard from him.
Having not lost hope, she decides to follow in her grandfather's footsteps and sets out to find him and save the planet.
Game Play
The planet is in decay and the water and air has become polluted. The darkness fills the land and slowly kills anything it touches. Every second spent in the darkness drains your energy until you die. Your only chance is to run through the darkness and find pedestals where you are safe and can recover your health and lumium levels.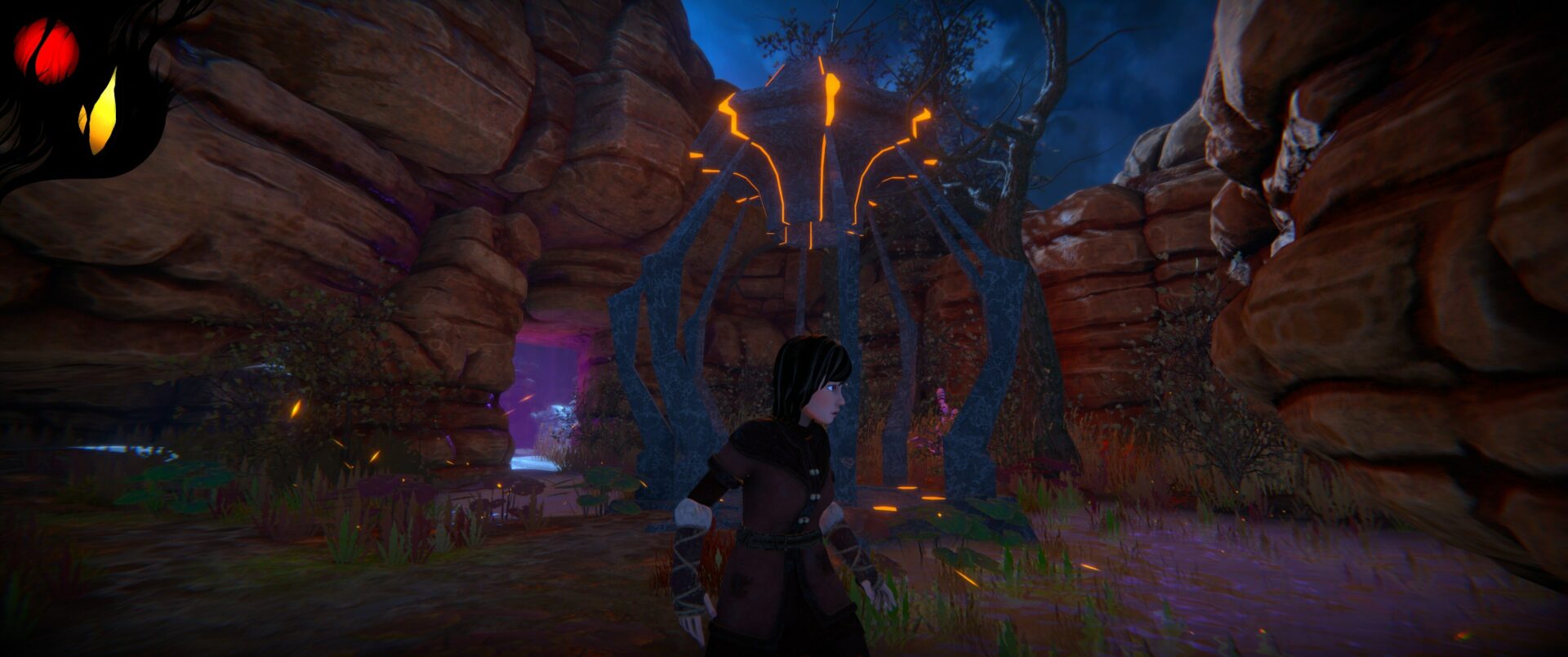 Technology is gained by finding the Talisman, an ancient artifact that seems to bond with you. It becomes part of you and is able to house capsules with special abilities. It lets you know how much lumium and health you have and acts as a crude direction finder by pointing in the direction of your goal.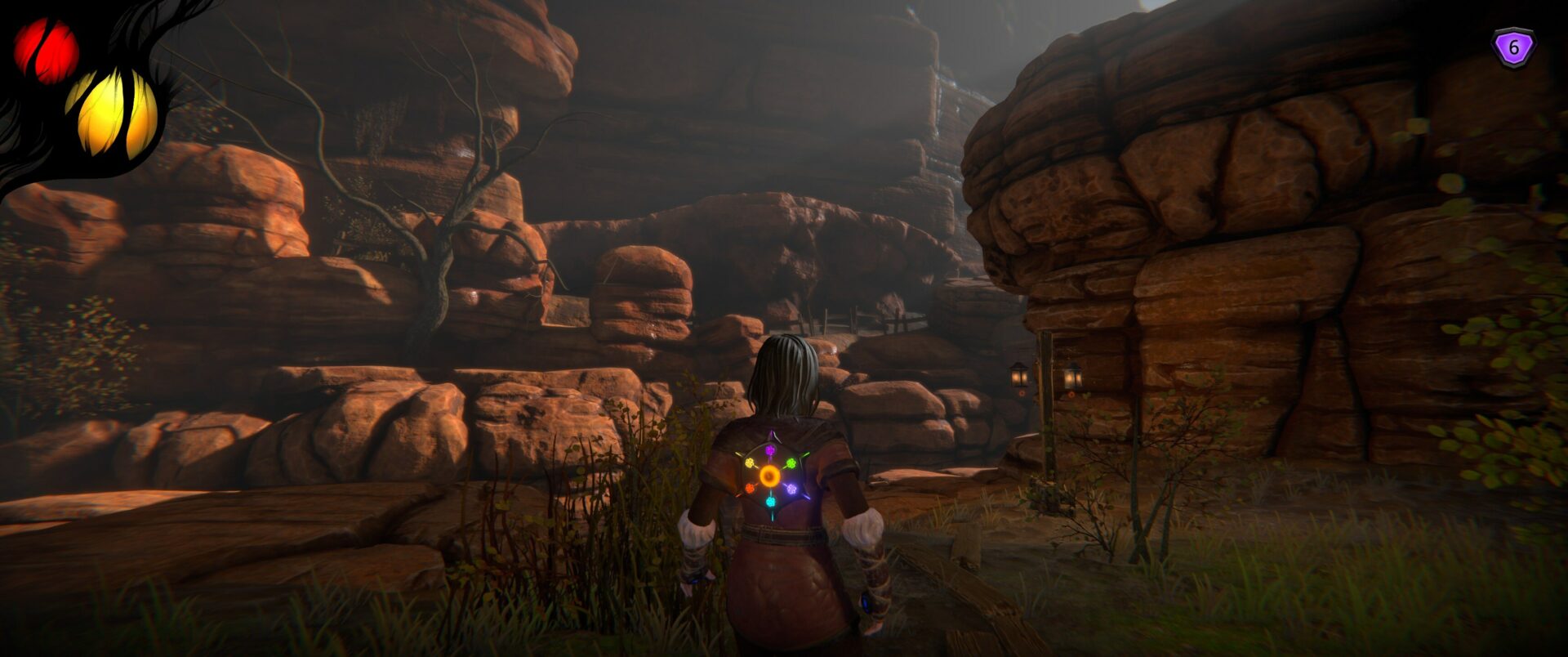 The capsules can be gathered at special pedestals where you need to decipher a picture puzzle by turning three wheels. Once the pedestal is unlocked you can purchase a capsule in exchange for petals.
There are six capsules to collect and they introduced in order as you progress.
Vision Capsule
This is very useful for finding places of interest and revealing hidden objects. Using this ability highlights sources of lumium, health waypoints and petals among other things.
Health Waypoints can be accessed if you have enough lumium and grant you a plus ten health bonus.
The vision ability also reveals hidden paths in midair.
Light Capsule
Using the light capsule will light the way, or at least give you some extra visibility in darker areas. This is useful when avoiding chasms or navigating thin ledges in the dark.
Regeneration Capsule
This capsule recovers your health, allowing you to travel further without seeking refuge. Once activated, a shield surrounds your body and slowly regenerates your health.
Sprint Capsule
The sprint capsule will boost your running speed and allow you to jump much further distances.
Magnetism Capsule
Once this is equipped you will be able to interact with magnetized items, flying through the air and sticking to them.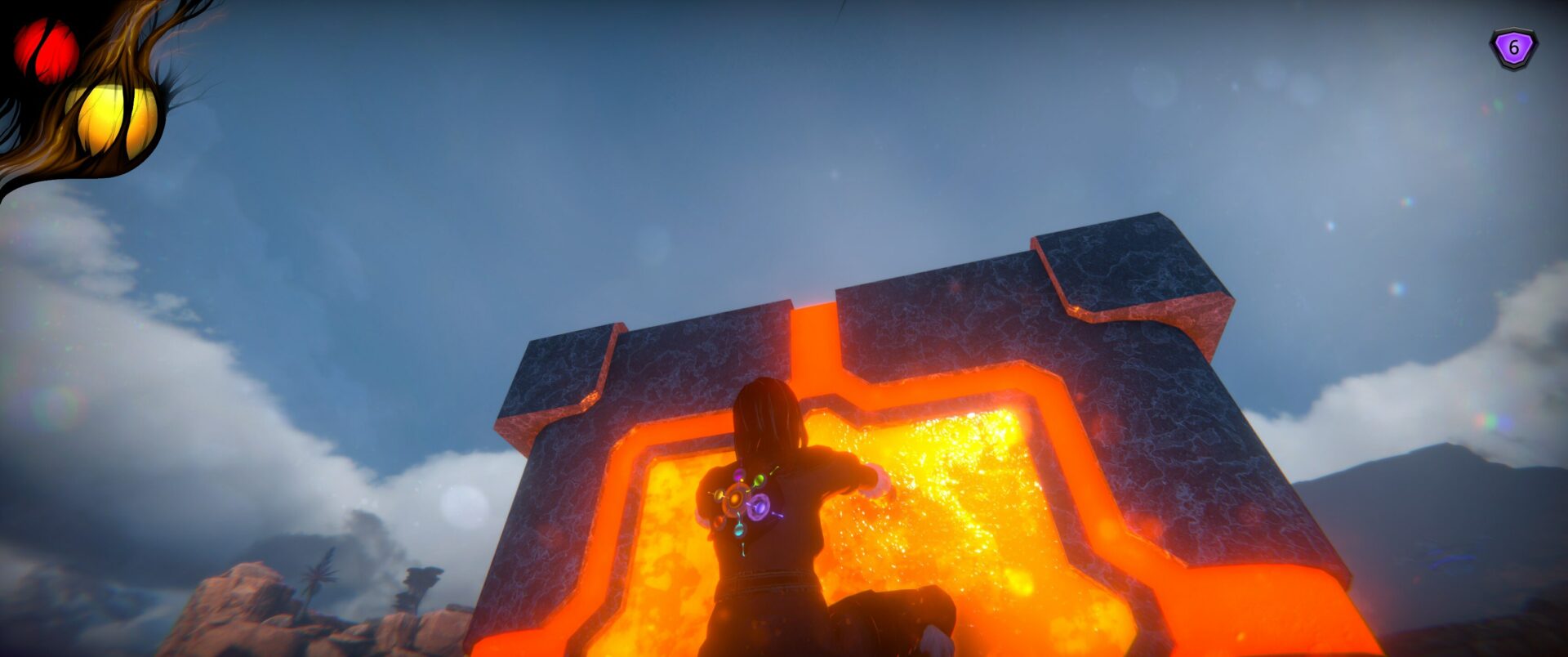 Manipulation Capsule
This capsule allows you to manipulate special objects and move them around.
When using your special abilities, you will be draining your lumium levels. Lumium is your power source and once it is empty you will not be able to use any abilities until you top it up by either harvesting lumium from plants, or regenerating it at a pedestal.
Once you have collected a capsule it gives more detail about its use and gives instructions on how to use it in the glossary.
Graphics
The visuals are very nice and look colorful and bright. The aesthetics are probably the highlight of the game. The sprinting mechanic is especially pleasing to watch.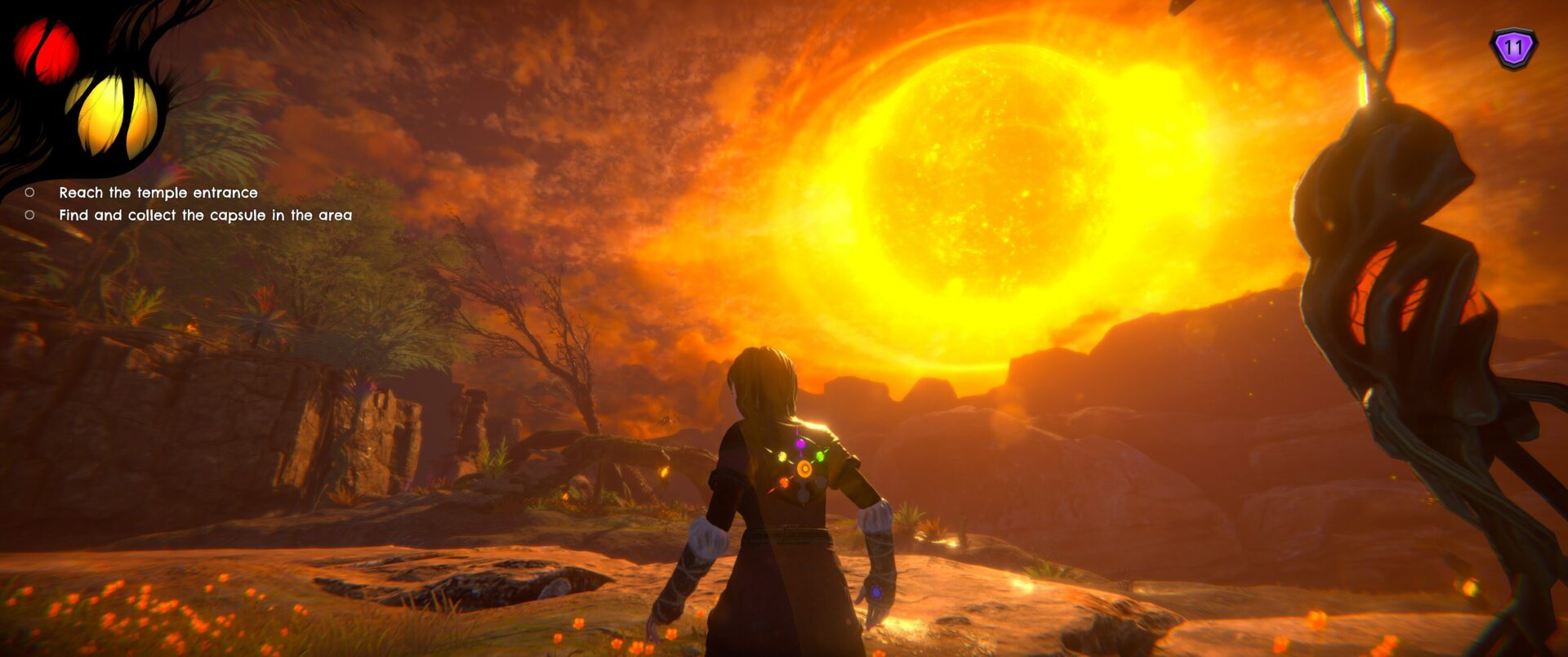 Sound
Sound effects are quite nice with science-fiction like ambient noises and harsh environmental sounds.
The voice acting is cartoon like in quality and doesn't sound human. It therefore lacks emotion and takes a while to get used to.
Overall Impressions
Seed of Life is a game of two halves. I hated the first half due to its forced feeling of hurriedness. Navigating the dark and watching your health depleting wasn't fun or challenging, it just felt frustrating and annoying. I wanted to freely explore the environment but this time penalty placed on me made me feel rushed. This was made even worse by the fact that the sprint capsule is only introduced later in the game.
You will be running a lot in this game and Cora moves too slowly. I don't think they should have made sprinting an ability. It should have been included from the start as a default and it shouldn't have cost lumium to use.
The darkness seems to disappear in the second half and is replaced by environmental dangers like acid pools and lava rivers. This was much more fun without the pressure of finding safety constantly to recharge. Unfortunately, platforming issues made this less enjoyable than it should have been.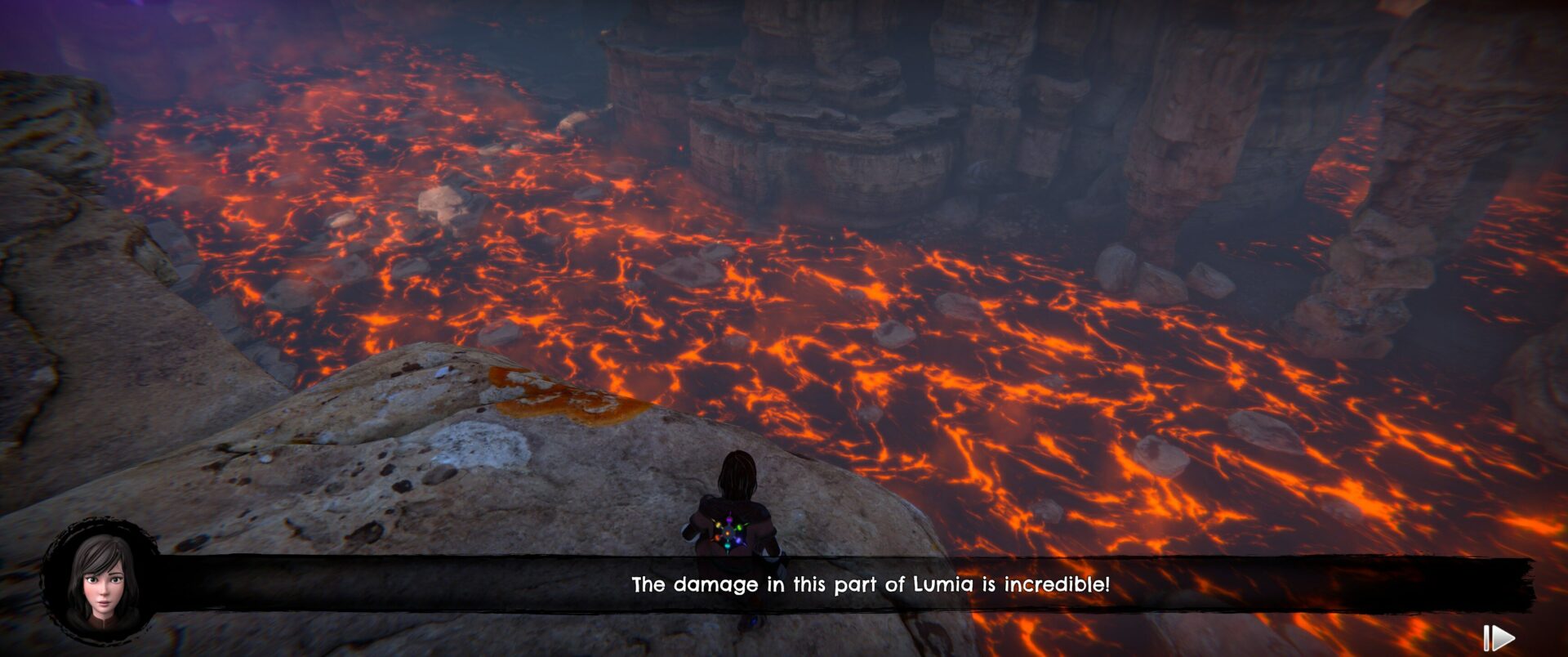 The character movements are very inharmonious which can be seen at its worst when walking slowly. Movement is jolting and cumbersome and feels unsatisfying. This makes traversing thin areas like planks more difficult than it should be. The camera angles when in tight areas seems to go a bit aloof. This can be seen in caves and climbing ivy on walls.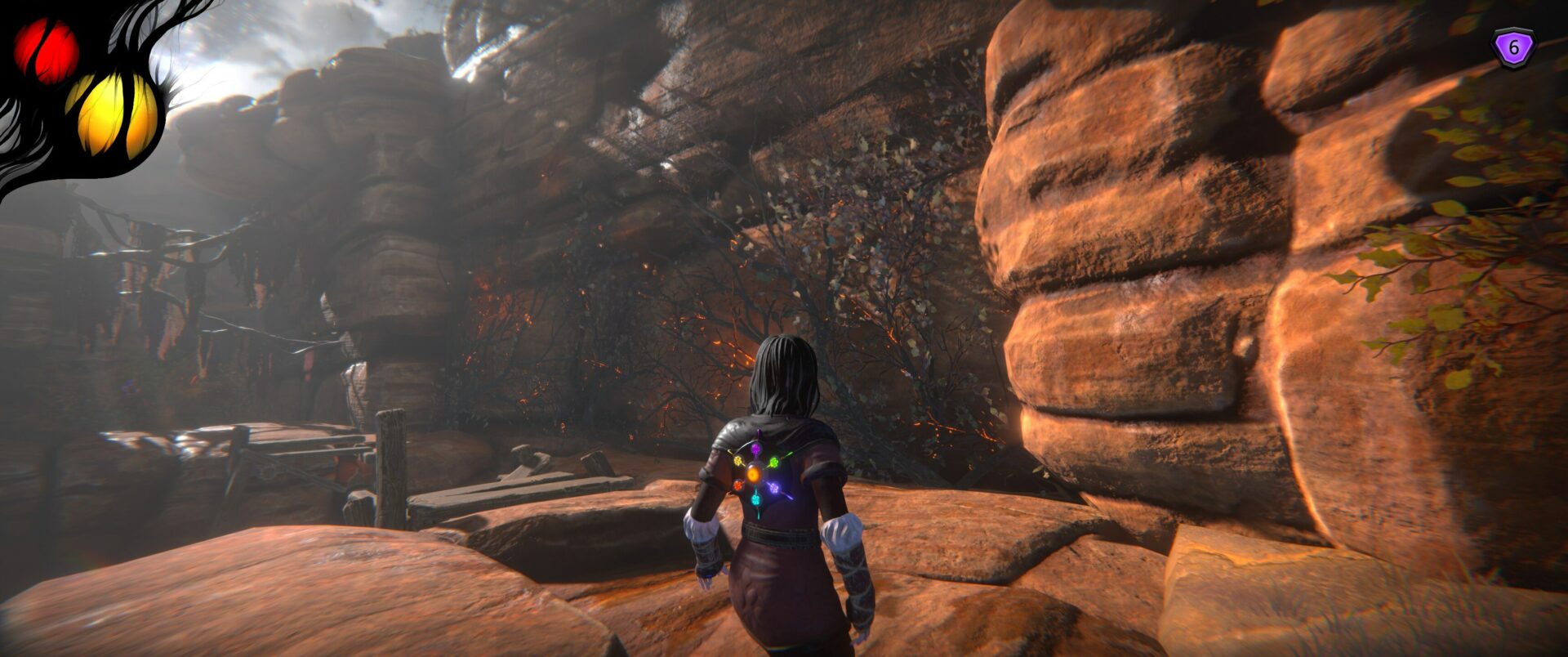 The controls are extremely loose and I had countless deaths from platforming that I didn't feel was my fault. For example, jumping on to platforms in midair was a challenge because the character can stop in mid jump. I wasn't very good at science but I thought it was impossible to just stop like that. Isn't there a thing called inertia? This meant I had to over compensate and often I would shoot over the platform. There were other anomalies that made platforming a chore and annoying.
It was only towards the end that I sort of realized how everything fitted together. There seemed to be a little bit of confusion caused by lack of instructions. I would advise reading the glossary after obtaining an ability capsule as this tells you much more information which is needed. There are lots of things left out which will make you feel puzzled.
The game play is quite tedious. There are no puzzles as such. Progress is determined by finding the right path. It becomes a little repetitive after a while. Enemies are very weak and provide no challenge.
The story was uninteresting and the only real information was given at the start and end of the game. There was no character development or plot. It isn't much of an adventure. It gave me no incentive to drive on and I felt like quitting the game on numerous occasions due to the above mentioned criticisms.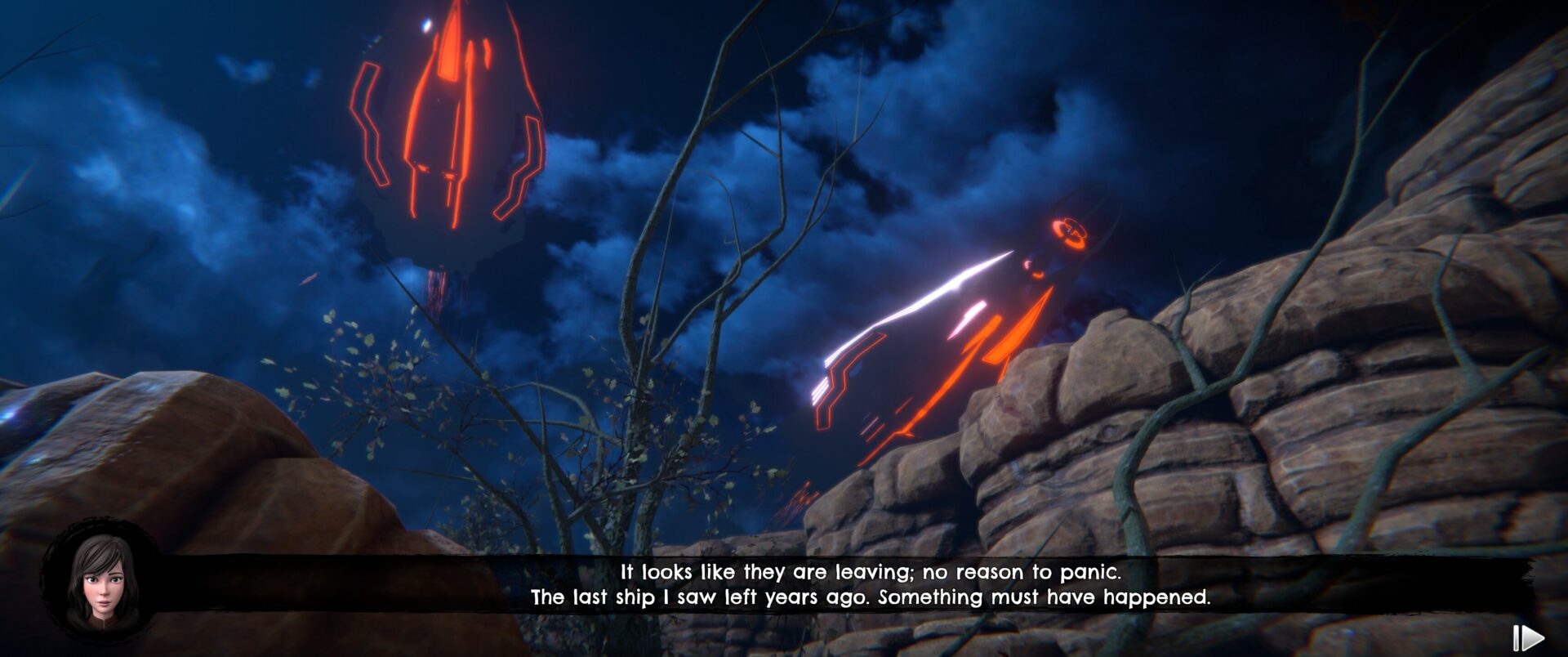 The game world is nice to look at and the special effects sounds are good, apart from the awful grunt every time you jump.
It takes around ten hours to complete and you should obtain all the achievements if you get to the end.
It's impressive what a two-man team have produced but I wouldn't recommend this game unfortunately in its current state.
Verdict
Seed of Life is a disappointing adventure game because it lacks a deep and interesting story and characters, has repetitive game play and provides a poor platforming experience. The game world is impressive but it's not enough to save this game from mediocrity unfortunately.