A short game full of wonders. Travel the area to see beautiful visuals, all while controlling two characters at the same time.
Released:
Steam
Type: Single-player
Genre: Adventure, Puzzle
Developer:
Starbreeze Studios AB
Publisher:
505 Games
Release date: 4 Sep, 2013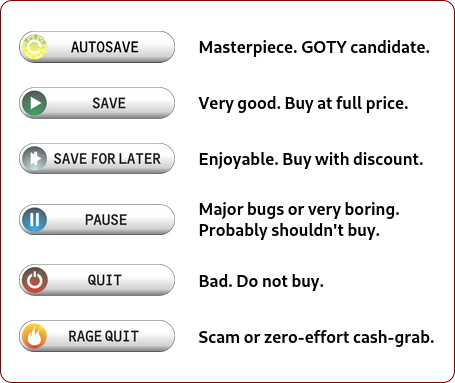 Intro
Brothers – A Tale of Two Sons is an adventure game with stunning backgrounds, telling the story of two brothers that go on a journey. It uses a unique control where you must control both characters at once to help each other and progress the game.
Visuals
Despite using characters that look like clay, Brothers – A Tale of Two Sons makes up for it with its stunning backgrounds. Backgrounds are made in great detail and although they don't look too realistic in close range, the lightning and foggy effects help to make it stand out with layers of depth. I was amazed most of the time, seeing the whole scenery shown to me from afar.
Story
The story is told without words. Well, the characters are talking, but they are doing it in a language that you won't understand. You're bound to interpret the story yourself based on the characters' gestures and hand signs. Animations are also fluid enough and the soothing music helps to enhance the feeling. The ending might be predictable to some, but the presentation won't leave you disappointed. The soothing music, the characters' animation, and even the game mechanic help you to relate to the characters.
The Game
Gameplay
Brothers – A Tale of Two Sons is unique in a way that you have to control both characters at the same time. Instead of having an active and inactive character that is following the active one, both characters are always active, allowing you to move them without any delay. The control is made simple because of this, with you only having an additional button to interact in addition to the four-directional button to move. This turns the seemingly two-player game into a one-player game, especially with the additional mechanic where you need to cooperate with each other.
The game does a good job of balancing both brothers' roles. Everyone has different things that they can do – the little brother can fit small gaps while the big brother can do most of the heavy lifting. There are also some occasions where you have to use both characters at the same time, making them hard to control due to the number of buttons that you must press. Remembering both brothers' roles will be an important factor to progress the areas as it will be required after clearing an area that focuses on another mechanic.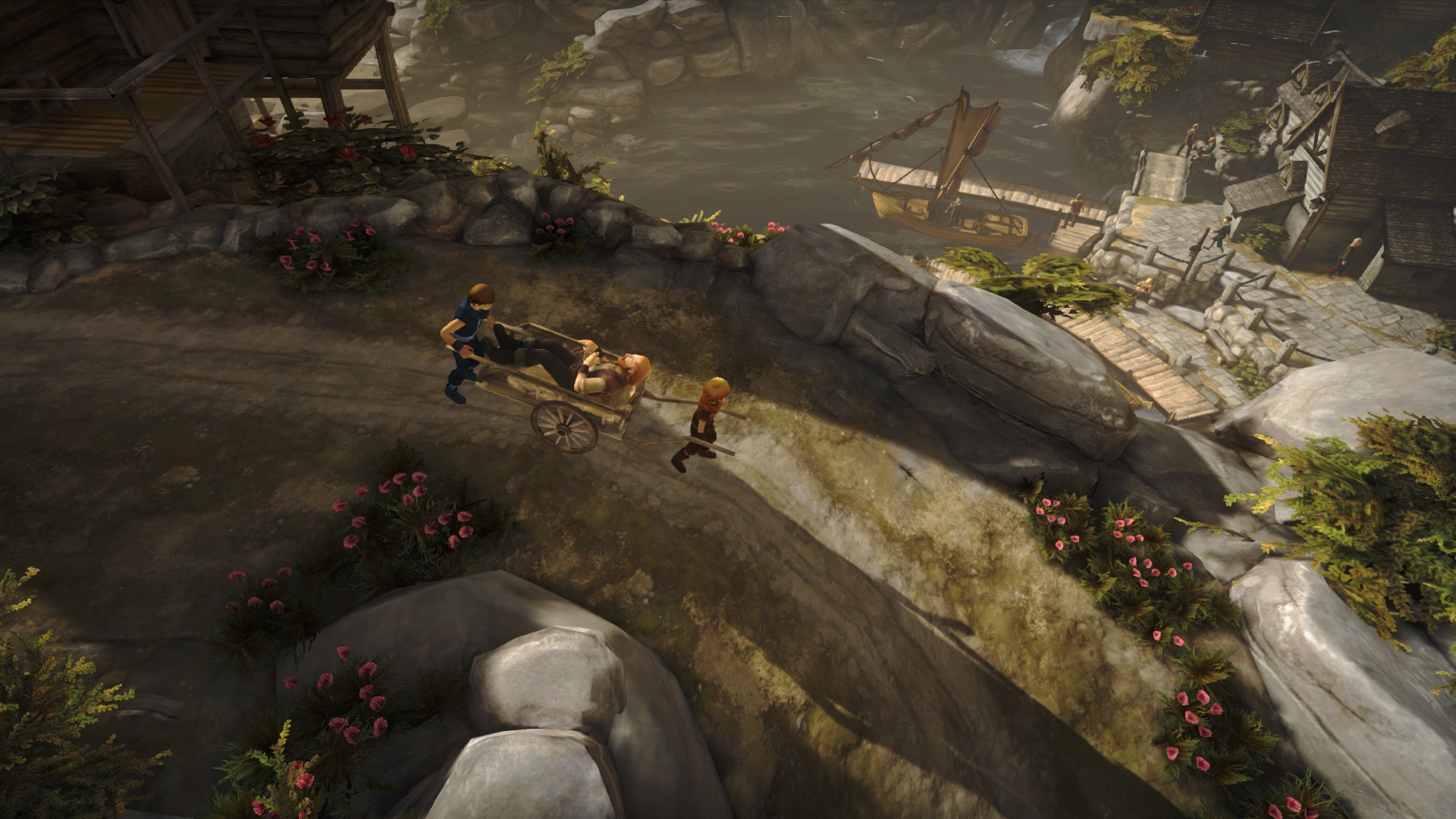 Length and Difficulty
I finished the game in 4.1h. The game can be tricky sometimes, especially since puzzles are so obscure. It can take some time to find interactable objects in the area, and even if you found one, you might have trouble if you forgot what each brother is capable of – it happened to me several times since I was still struggling at the controls. Although the game isn't hard to beat, some parts are annoying. The flying scene never tells me where I was supposed to go and I didn't know how to control the boat properly.
Problems
First, you can't control the character sometimes due to the number of keys that you need to press. Note that this is a normal issue for keyboards, and the store page clearly states that it's more suited for controllers. Second, there is no keybinding for the keyboard. It's tiring to press the right control button when you need to press the arrow button at the same time. Third, it's not clear that you need to hold the interact button to activate it. Lastly, some areas require you to hold two buttons for several minutes to progress.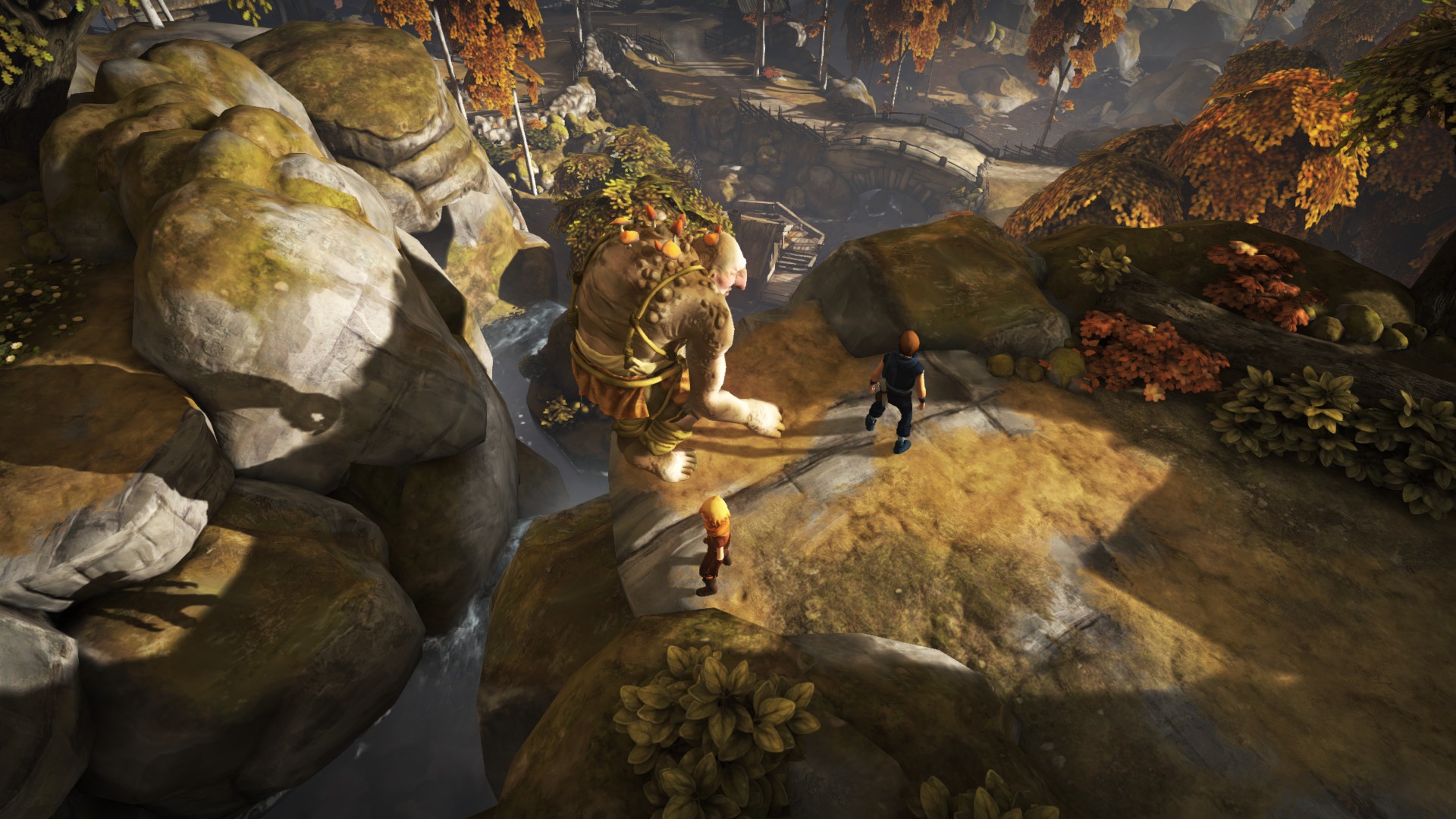 Specs
Intel Core i5-9300H 2.40GHz, 8GB RAM, NVIDIA GeForce GTX 1650
Verdict
I liked how this game looks beautiful despite its simplistic visuals. Characters and backgrounds blend extremely well, and the music that accompanies behind it helps to draw you into the game. It's nice to see the beautiful world that both characters have to explore, although I admit that some areas gave me trouble – there were times when I hated the game because of it. At the end of the day, it's still a good game, especially if you like to see beautiful sceneries. It's very short though, so I would recommend buying it at a sale.