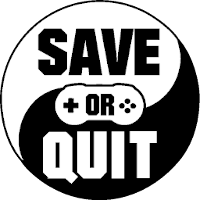 Nov
18
A cyber-ninja running and slashing his way to the top of a neon tower.

Nov
09
Is this game another mediocre Russian Drift "Sim" or is this game actually something unique?

Jul
23
Become a pirate, a bounty hunter, a smuggler, a trader, or everything at the same time in Objects in Space, a space-sim where combat makes it feel like you're flying a space submarine.

Jul
07
The best competitive sport from the future has landed on our computers. Prepare to dodge those lasers!

Jun
21
Memories of Mars already looks and sounds terrific, but it needs considerable work to attract and retain PVP and PVE players alike.

May
26
Portal Knights is more than a Minecraft clone. Some ideas are good, but with the sparse quantity of NPC quests and the absence of a dedicated controller or keyboard UI, it feels unfinished. Still, for the current price the game […]
Dec
01
Ember is an old school RPG which looks to pay homage to games like Baldur's gate. Does it light up the genre or leaves a permanent darkness in the gamers' minds, let's find out: