Rags to riches? More like riches to rags.
Steam:
Released
Developer:
HomeBearStudio
Publisher:
Another Indie
,
Hound Picked Games
Genre: Point & Click Puzzle Adventure
Type: Single Player
Release date: Nov 29, 2018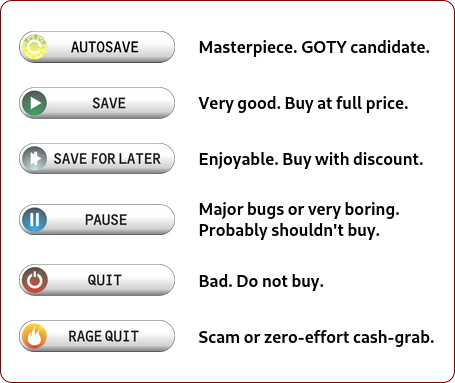 Changes come when you least expect it. For Nairi, our lovely protagonist, all she knew was her house. Even though she was born into the Rich District, she was forbidden to go outside by her father. If she wanted to sneak outside, her parents were two steps ahead. They hired Sami to watch over Nairi when they're not home and tutor her so she can be educated at home. As years past, her studies took over any free time she had and the chances to sneak out to explore the outside world diminished.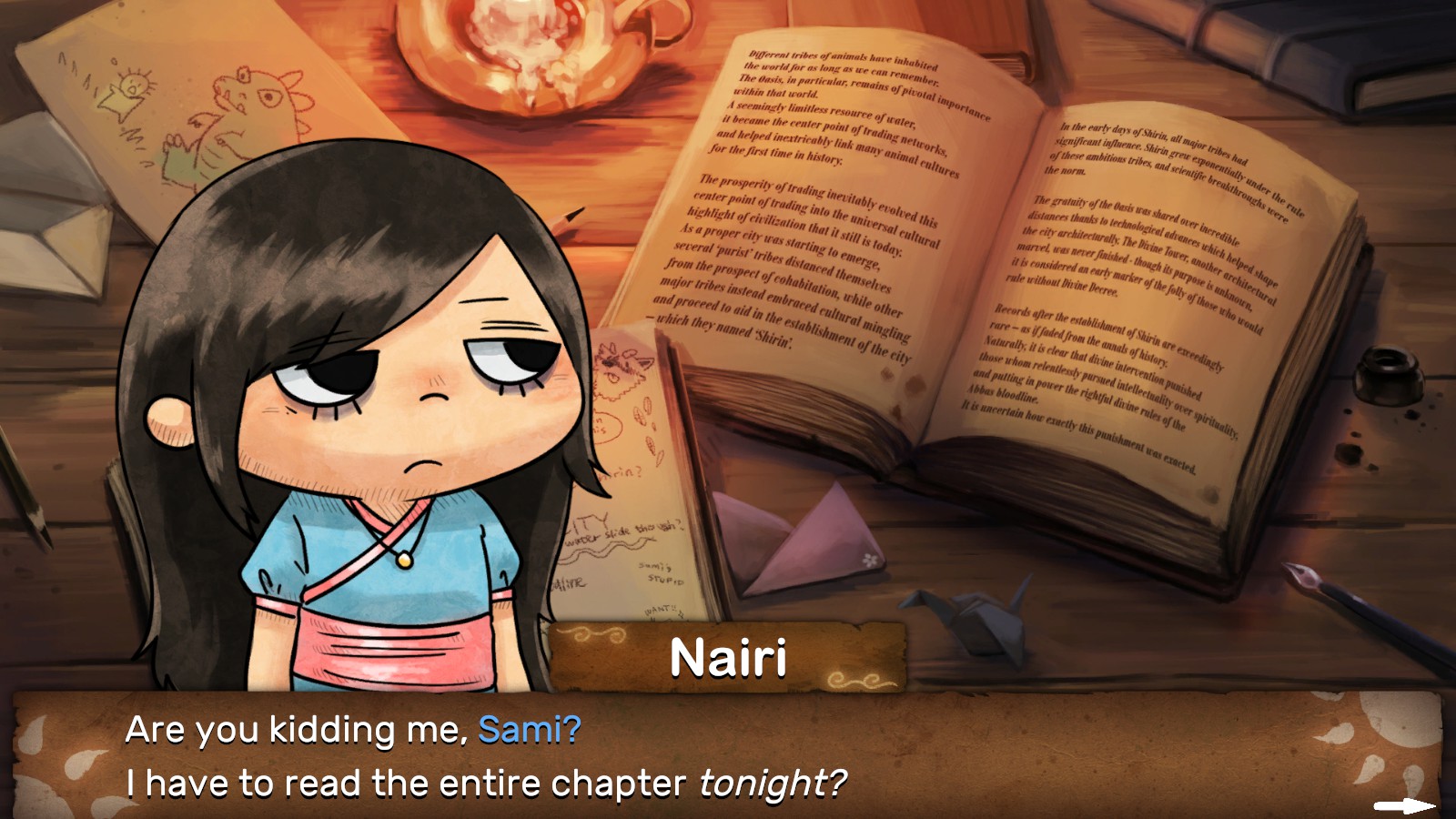 However, one day while Nairi was studying late into the night, and totally not taking a nap, Sami bursts into her room. It turns out that Nairi's parents just got arrested and guards are currently looking for her. Why were they arrested? No time to explain! The guards will come back to search the house any minute now and Nairi must meet up with Fredrick so she can be smuggled out of the city. Of course, not even that goes right. The caravan smuggling you out soon gets ambushed by bandits and upon finding you, plans to put Nairi up for ransom. Not going to sit back and let these bandits ruin the efforts Sami and Fredrick went to save her, Nairi searches for a way to escape.
Months later, despite being safe out in the desert, Nairi's curiosity over her parent's arrest keeps gnawing at her. Not a day goes by without worrying over her parents' well-being. Cutting her hair so the guards will have a harder time recognizing her, Nairi makes it to Shirin's Poor District to seek the help of Rex. If Nairi ever wanted to see her parents again, Rex is her best bet to get smuggled back in; although Rex isn't going to do it for free.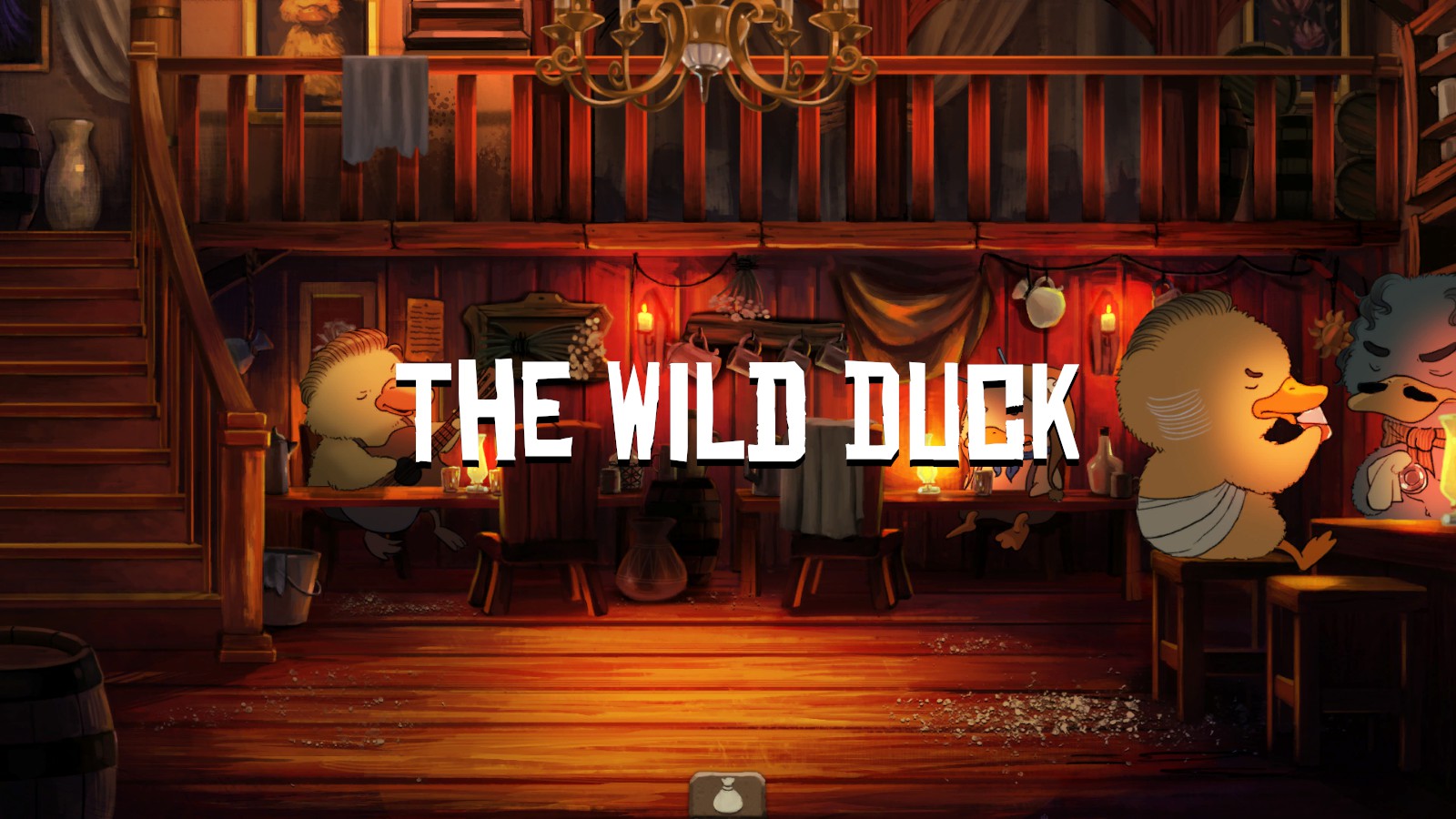 As Nairi travels around Shirin, she'll find herself facing multiple puzzles to continue her adventure. Each puzzle is varied and easily fits in to advance the story as they're all based around the area. Puzzles here not only serve as a way to get you thinking, but to get you to learn about the world, the various characters inhabiting it, and even get you familiar with the area. There are puzzles where you have to backtrack to previous areas, but Nairi: Tower of Shirin manages to make it alright with its charming characters. Each one you come across just shows so much personality and is written so well that it just made me want to talk to them more and got me to look forward to who else would be introduced. Even when a particular character was nasty to Nairi, it still made me want to hear some more dialogue from them.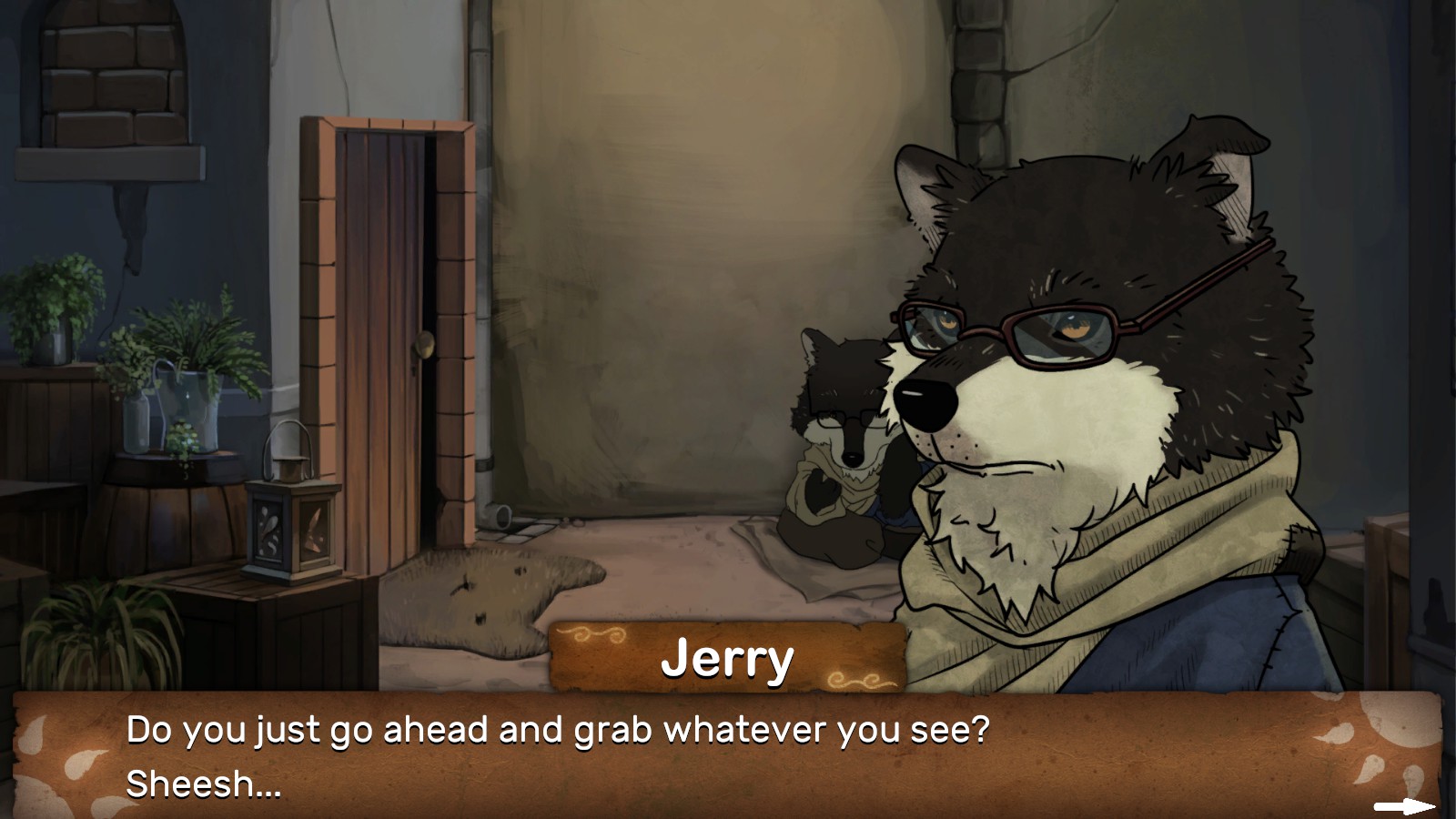 Difficulty-wise, the puzzles vary between being easy and average. They're easy enough to not halt the story but hard enough to have you thinking. There are two areas where you're faced with a set of puzzles connected together (called dungeons) and while overall difficulty increases as you get further into the game, dungeons also have their own difficulty range. If any of them happen to be too tricky for you, there is a built-in hint system. However, it doesn't become available till Rex joins Nairi. Don't worry, there are only two puzzles before he joins and they both are tutorial level easy. Though despite this, you may still get stuck. Embarrassingly, the only times I got stuck (and I see other people getting stuck as well) was when I was overlooking an item I could have picked up, didn't realize a new area was open or was just overthinking it. There was one that I got stuck on that didn't meet these criteria (it incorporated an earlier puzzle but needed two symbols to be inputted as well).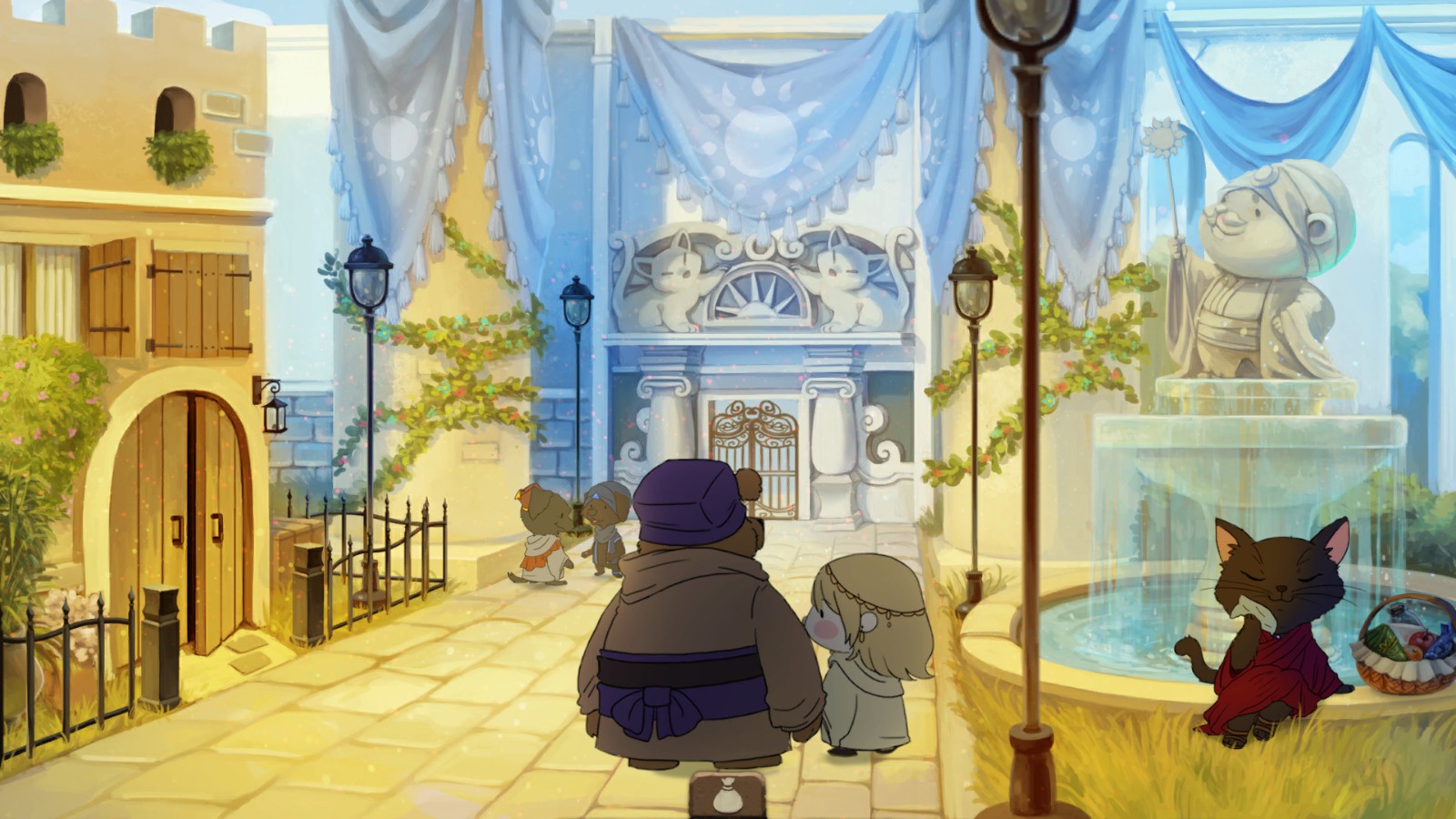 This easily goes into the negatives of Nairi: Tower of Shirin. The first is that there are some areas that don't show that you can interact with it. Since these show up when you're using an object on your environment. most are common sense, However, it would have been helpful if there was still some way for the game to tell you. Like perhaps a slight dim, which would also give players a way to know that they're on the hitbox. The next negative depends on how you feel about it. During one of the puzzles, you'll find out that there are coins hidden around the game. These coins are used in the main story (about 10 I believe), to unlock bonus concept art, and a collectible for an achievement. Most are hidden in the environment, but unless you're wanting to get all achievements it won't get to you, not to mention that someone did put up a guide to where all of them are.
The last negative I have is one that both go for and against Nairi: Tower of Shirin. I found myself hooked on the story, just needing to know what happens next and the answers to the questions being brought up. However, the game ends right after a shocking scene. After multiple times scanning the store page, I just barely saw that this is the first in a planned saga. This game really should have advertised it was only the first part in the title so many players won't end up being shocked and/or disappointed at the sudden ending. The doesn't mean that Nairi isn't worth the price, because it is, but it just needed more obvious clarity so people know that this isn't a finished story.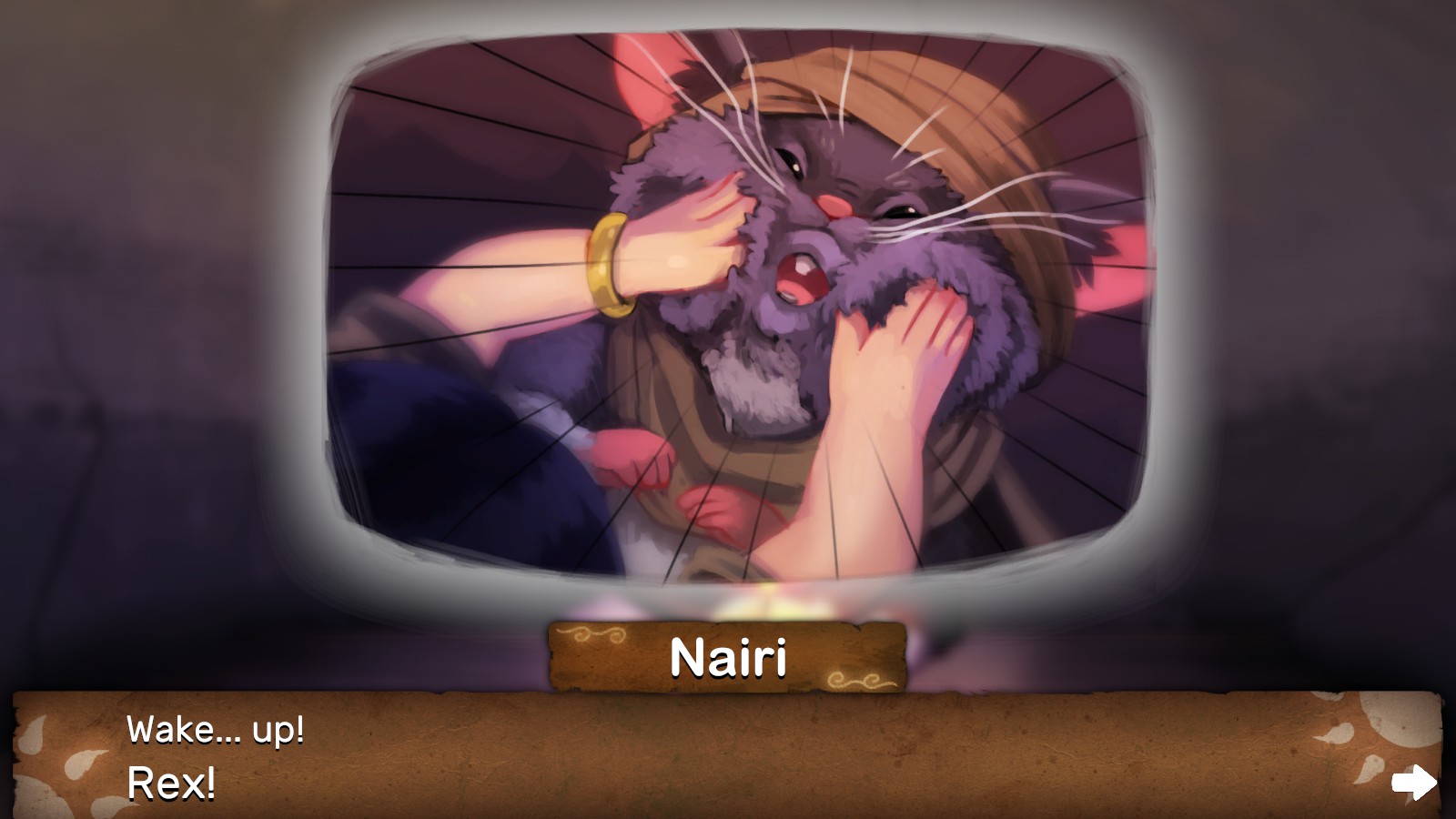 Verdict
Nairi: Tower of Shirin has a lot going for it, from its wonderful writing that made me want to read more to the art that brings the world to life and makes the characters cute (or scary for the few characters that bare their sharp teeth at Nairi). It certainly helps that the puzzles are in the sweet spot of being tricky, yet easy enough to not halt the story so that it can easily suck players in before they even realize it. Even with the cliffhanger ending, I strongly recommend picking up Nairi: Tower of Shirin and I hope the developers are planning to release the other installment soon.