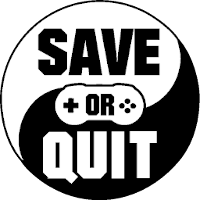 Sep
07
Come for the cat, stay for the tentacles.
Jan
08
Rags to riches? More like riches to rags.

Jul
11
Unforeseen Incidents is a point-and-click adventure game with a very interesting story and enjoyable puzzles.

Jan
26
It's just one big VR IN THE SKY, MAN.

Aug
15
A hand-drawn shooter releasing soon in August, does it stand out amid the competition?.

Aug
03
A streamlined platformer that has you mowing down robots with lightning speed.

Jul
29
A nasty early game trudge almost buries what is a unique and interesting RPG that will see you puzzle out battles in one of the more unique approaches that I've come across.

Jan
18
Your Star is essentially a Puzzle-Based Adventure mashed up with Survival Horror style gameplay. The story revolves around a young boy who lost his memories and is now stranded in a huge mansion, on a quest to find what he […]

Dec
08
Our main protagonist wakes up in bed with a girl just as naked as he is. To make things worse, he has no recollection of the previous evening. If that were you, what would you do, run for the door […]