More like Hella Empty amiright?
!!! ATTENTION SPOILERS !!!
Steam:
Released
Type: Single Player
Developer:
Deck Nine
Publisher:
Square Enix
Genre: Episodic Story Rich Adventure
Release date: December 19, 2017 /
March 5, 2018 – Copy Purchased
Ep 3 &
Bonus Ep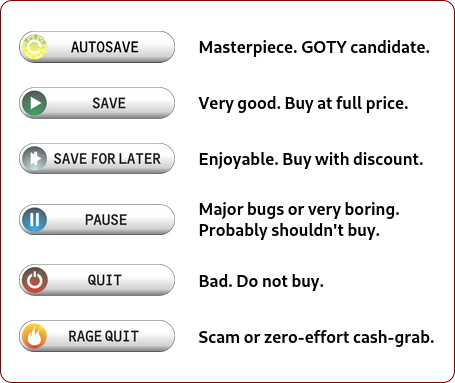 Overall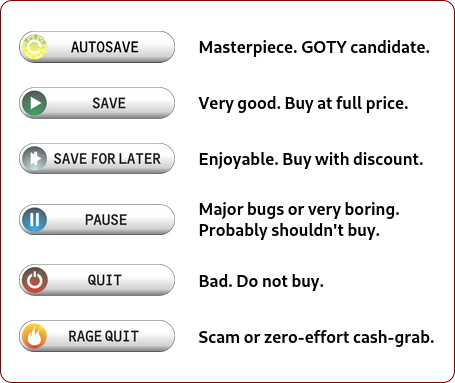 We finally come to the ending of the Before the Storm episodic trilogy. What will come of everything that has happened? How will we further the connection between Chloe and Rachel? And how much can we cry after we remember what happened to Rachel in the main series?
After the bombshell we received at the end of second episode, we finally get to know who exactly is the woman, Sera, that Rachel's father kissed in the first episode. I especially loved this sequence and it was a great way to open. We at least get a more human version of Rachel's parents, which did seem a little…robotic and unfeeling. We get to see that they actually do make mistakes that will ultimately ruin their relationship with Rachel (no matter what ending you choose).
This last episode really felt like it would have benefitted by cutting out some of the fluff  that was added in the previous episodes. At some points it really felt rushed, which can be due to the story trying to tie up every loose end. This, in turn, does take away interactions between Chloe and Rachel and instead switches gears to doing tasks. Another episode could have also helped, but it is very likely the same situation could have still happened either way. Better planning of each plot point and making it fit into a three episode structure would have been for the best.
Eliot is one of the puzzlers. If you looked at how little the game focused on him after his first appearance as a boy, with an obvious crush on his friend, and never had any conversations with her other than "hey want to go to…" his actions in this story don't seem believable. The character development only lets on that he wanted to hang out with Chloe a bit mor, but then he becomes full stalker with a scene that doesn't really make sense.  Considering how long we play as Chloe compared to when he arrives, he really needed more exposure throughout all the episodes (perhaps like how we can see Warren peeking around the corner to see if Max woke up through a window or weird comments showing he knows our actions) or just don't include the scene in the first place. It felt like it was some purposely forced tension for that scene, even though the scene was already tense and could have included a backtalk.
We come to the height of the best backtalks in the season, rivaled by the brilliance of episode 2's hilarious women problems backtalk. It actually is used in a very useful and more realistic way. I honestly can't tell if the reason is because the writing got better, Chloe as a character evolved (even though canonically it was what…a couple days?), or just a combination of both. I just wish that it was as good as this since the very beginning as it was quite worrying in the first episode.
The choices we made also show their purpose here. Two choices relate to Mikey and if you made the right choice, tabletop comes back! If you didn't, you miss out on it which is a shame for people that didn't make the correct choice. Who can say no to playing tabletop with Mikey? There is also a very small choice that didn't really seem important compared to how much it helps in this episode. Remember the part where you can choose to kiss Rachel? If you instead took her bracelet (which does open up a plot hole actually) it will make it easier to get a particular outcome with Sera. In the long run, the same effect would have happened anyway. We also have choices we did about Victoria and Samantha making an appearance, with the latter showing up if you get particularly curious.
However, Before the Storm does do well at what it ultimately set out to do. For anyone that had any interest (or moreso liked her or was neutral towards her) in knowing Chloe more , this series gives you that oppurtunity to find what happened when Max was away. It also shows us why Rachel was a big deal and why Chloe was so hung up on her. Rachel ultimately got Chloe to start moving on from her father's death with a…let's just say a surprising scene and in result she became familiar to her family as well as actually being there for her. I would be as devastating as Chloe if the person I spilled it all to and helped me get past a family death suddenly disappeared. Though, it is a little weird this whole thing happened over a couple days and they became incredibly close so quickly.
Bonus Episode: Farewell
If you went through a major move like me as a kid, this will really be similar and possibly hit home. We get back into Max's head a few days before her big move and the very day Rachel's dad dies. Previously, we only saw glances of this day, but now the whole sequence of events is before us.
We mainly focus on Max and Chloe going through their past as Max tries to find the best time to tell Chloe she is moving. Yet, why ruin a great day? The story starts by simply trying to clean up a room and moves on to recollecting about when they were full on pirates as kids. Soon, the memory of when they made a time capsule along with a treasure map ensues into a treasure hunt. This gives us more insight into how they interacted as kids, and how close they were. Once Max first gets her camera here, you will be able to take pictures that will then attach to this map for mementos.
Even though Max tried to make this the best day ever before breaking the news, I can't help but feel that it made it even worse. Not immediately, but certainly over time as the time capsule focused on how long they will be together and did not take an account of either of them moving. What else is there to remember about a move other than seeing your past selves focusing on staying together forever?
Of course, we can't stay in bliss forever as sooner or later the tragic news of Chloe's dad comes crashing down hard. You'll see what Max did right before she left and remember how their communication actually turned out. You just…can't let us have a happy ending can you Life is Strange? Stop breaking our heart.
Not only are we saying farewell to Before the Storm, but also to Max, Chloe, and Arcadia Bay. Despite this short episode, it makes the move even more heartbreaking as we know how Rachel felt and how Max couldn't find a good way to talk to Rachel that ultimately looked like she barely cared. At least they eventually reunited in the main series, even if it was just for a little bit.
Verdict
When you look at Life is Strange: Before the Storm, you can arguably tell that the writing got better over time. I certainly don't regret buying and playing Before the Storm as I enjoyed being able to see how Rachel actually was in private  and how she treated Chloe. You gain insight into Chloe's transformation and how her home situation put stress on her already stressed out life. Of course, if you don't like Chloe or just don't want to see the prequel at all, there really is no reason to. The events in the future still happen and we only really get to see the relationships that were made and developed. If you desire to know, don't hesitate to get into this (especially with all the episodes being out now) as this became a good prequel.
Nevertheless, Life is Strange will still be my favorite and forever be in my heart. Who knows what Life is Strange 2 will bring us.