Production Line is an indie strategy factory simulator made by the same dev who also released popular titles such as Big Pharma and Democracy 3.
Steam: Early Access
Type: Single-player
Genre: Strategy, Simulation
Developer: Positech Games
Publisher: Positech Games
Release date: 18 May, 2017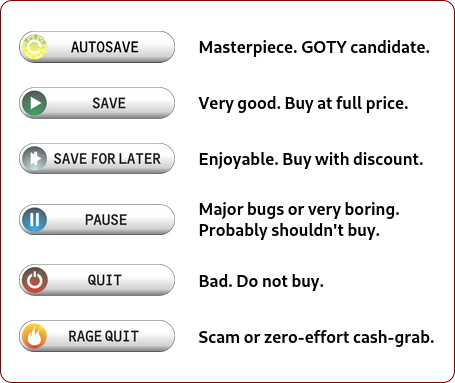 What is happening in the game?
Your goal is to build a vehicle production line that is as efficient as possible. While striving for efficiency, you also have to think about expanding the factory to make sure your competitors don't get ahead of you. As you unlock new car models and more advanced building stations, you also discover more complex parts of the game, such as producing the necessary parts yourself instead of importing them.
Pros
Intriguing Gameplay | I have to say that this game is quite addictive. You mostly do pretty much the same thing all the time: upgrading, researching, improving efficiency … and then all over again. Although that may sound boring to you, I can assure you that it would be a lot more boring if you could perfect the process quickly, leaving staring at the rising money count as the only thing left to do. In Production Line, there is always some flaw, always some delay waiting for you to fix it. At the same time, you can expand the factory to be able to earn even more money.
Detailed Manufacturing | Even if you're not a huge fan of cars — like me! — you will probably enjoy researching all the extra features your car can include. The sequence in which you have to build the car is apparently very similar to the real manufacturing process, which I find quite impressive.
Active Developer | The developer is very active in the Steam Community forum and answers any questions players might have. But it's not just that. Every time you start a game after a new update, there is a survey with a question about what you want to be included in the game next. Voting for what you think is important for the game helps the developer in creating a game that people will like. I think this is a really nice decision since Early Access games sometimes stray off the path.
Achievements | The achievements in this game are not extremely hard, but you won't get 150 of them just by clicking play, either. They encourage you to improve efficiency even if it's not always necessary in the game, and it's nice to have another focus for your efforts.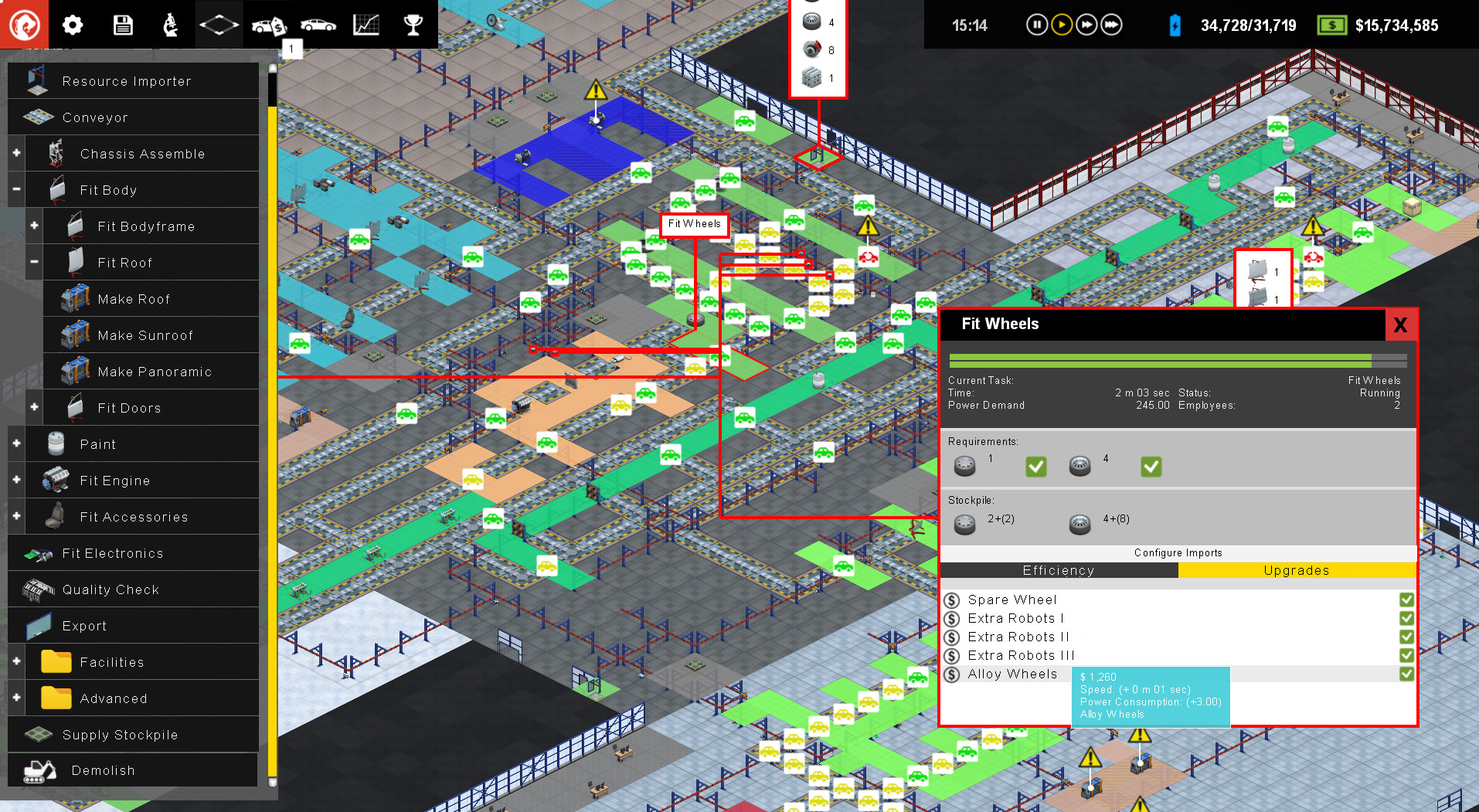 Cons
Clunky UI | Although the conveyors, cars, and building stations look quite nice, the main menu (which is the first thing you see when you start the game) is a big turn off. Seriously, the buttons look like they're from the previous decade. All the other games from the same developer and publisher look quite nice, but this one doesn't. I hope this will improve as new patches are released.
Problems with Speed Controls | So, the thing with speed controls in management is that you want to speed up the game to save yourself some time while everything in the game should behave the same. I found a bug which, curiously enough, kinda messes with your production line efficiency when you change the game speed. Basically, if you set the speed to the lowest option possible, the profits are much better. I've notified the developer about this, but there's been no fix as yet.
Crashing | Every once in a while the game might crash when you play it for long enough. It doesn't seem to be the same for all players, but for me the game starts lagging a lot after, let's say, an hour of playing, when I'm trying to place new items on the ground. When that starts happening, I know that I have about 10 minutes before the game crashes, so I save it and restart it. That's quite unpleasant when you're just trying to manufacture some cars and have fun.
Unoptimized Resource Conveyors | Sometimes the resource conveyors that carry around stuff that you import or produce will move the items around in a way that is nowhere near optimal. Although that doesn't matter in late game when you have all the conveyor speed upgrades, it can be an issue when you first begin the game.
Bankruptcy | Unlike most similar games, you lose in Production Line as soon as your balance hits $0. Game over, right away. Even Big Pharma let's you go into the red for a bit, just so you can get a loan or something, but here you're pretty much doomed if you don't get a loan before it's too late. The only thing left that you can do is go back to a save you've created earlier and start from that point.
Difficult for Beginners | At first I had absolutely no clue what to do. After I checked out an official guide and looked at a YouTube video, I was able to make sense of the menus and procedures needed to play the game the way it's supposed to be played. There should be a tutorial level to show new players how to start.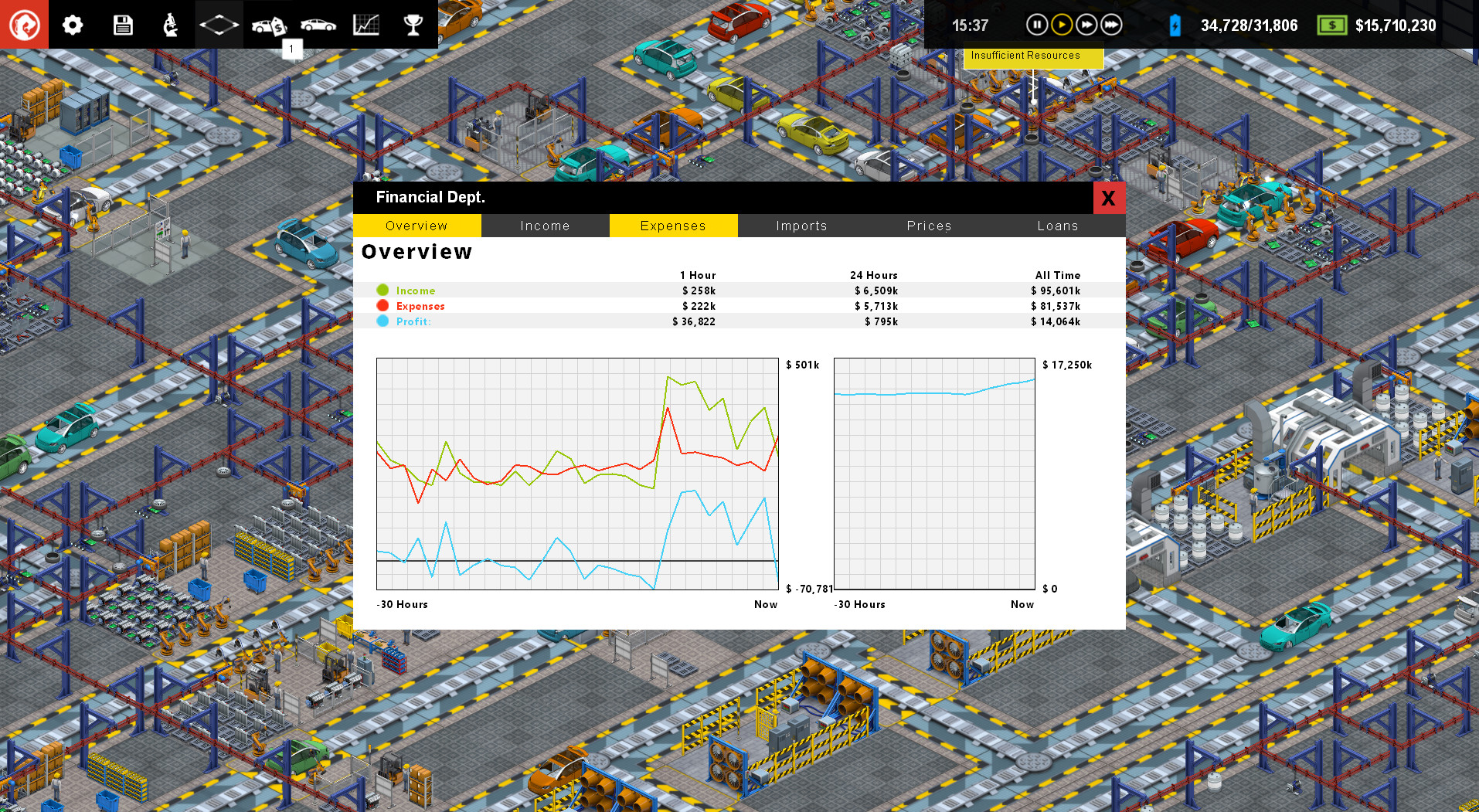 The Final Verdict
Although some aspects of the game are mediocre at best, Production Line still has a lot of potential and is extremely fun to play. Everything that is listed under the cons can be fixed, so don't doubt that this game will improve immensely, considering it's still in Early Access. Although it's not as polished as Big Pharma, I found it much more pleasant to play and I think that, within months, it will be one of the best games in its genre.
With love,
BirdCute