Flat Heroes is developed and published by Parallel Circles. Given their studio name, isn't it slightly ironic that their first and so far only Steam project, is a game in which squares take center stage? Another Early Access, another preview from me. At least this one was fun, which seems to be a rarity nowadays at this development stage on Steam.
Author: UN0W3N
Steam: Early Access
Developer: Parallel Circles
Publisher: Parallel Circles
Genre: Minimalistic Local Multi-player
Release date: TBA
Type: Single player, Local Multi-player and Co-op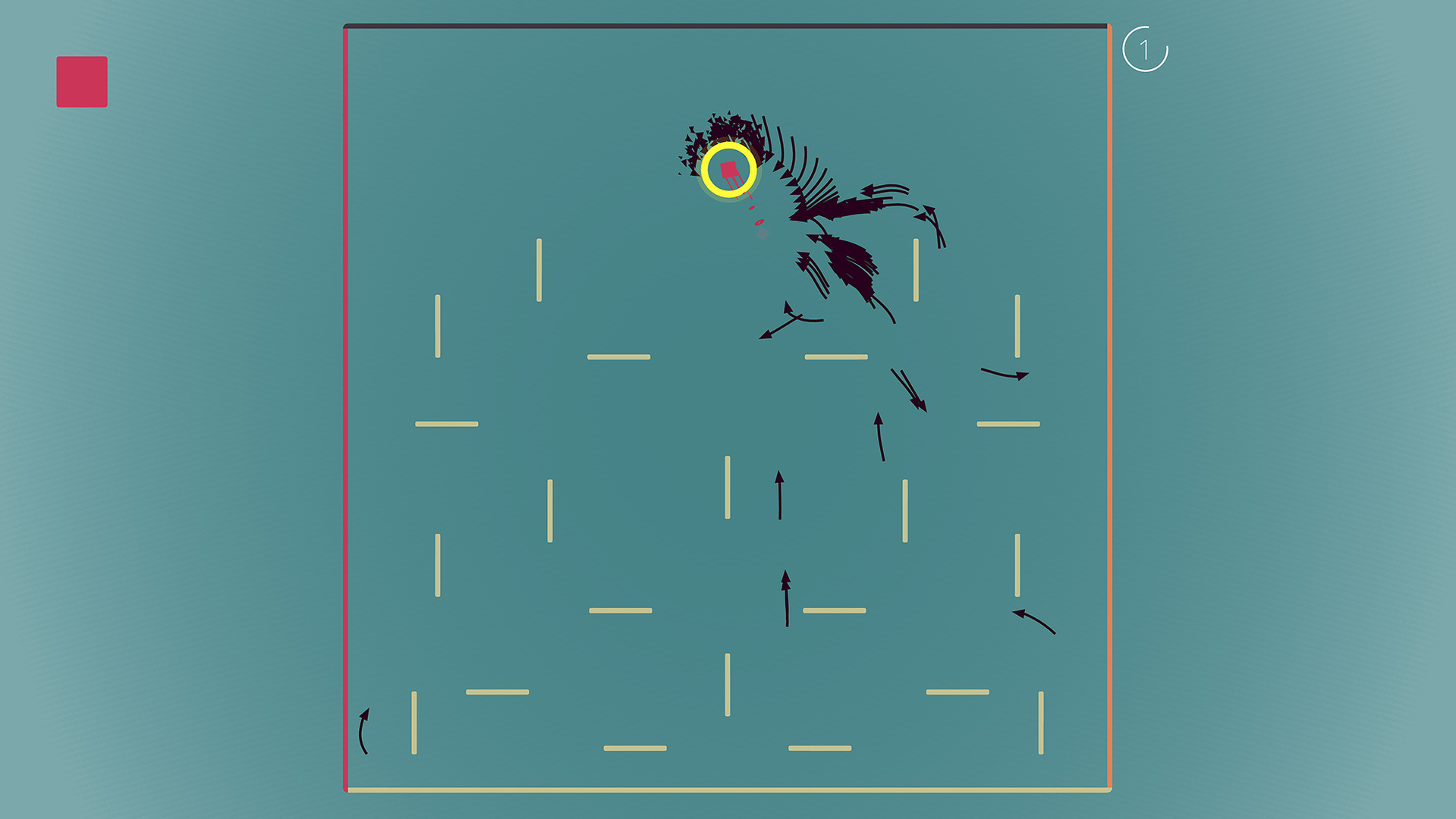 Gameplay
Boy, am I glad that I don't have to beat around the bush, careful not to spoil any precious storyline details. With Flat Heroes you have it nice and simple, without the game ever coming off as incomplete. So why the Early Access label? Well, I have to appreciate a developer who constantly struggles to improve a game, which many others would have released and already stopped supporting. But that's the beauty of Steam and the ever growing indie game scene hosted here. You have both creative and ambitious folks, who do their best to tip the scale in their favor and wash some of that sour taste left by the equally numerous lazy and cash-grabbing bunch of "devs" out there. Now, as you may have noticed, I did write a con revealing the current Flat Heroes price tag as "slightly overpriced". I consider it so, but perhaps time will prove me wrong once the game gets released in its final form.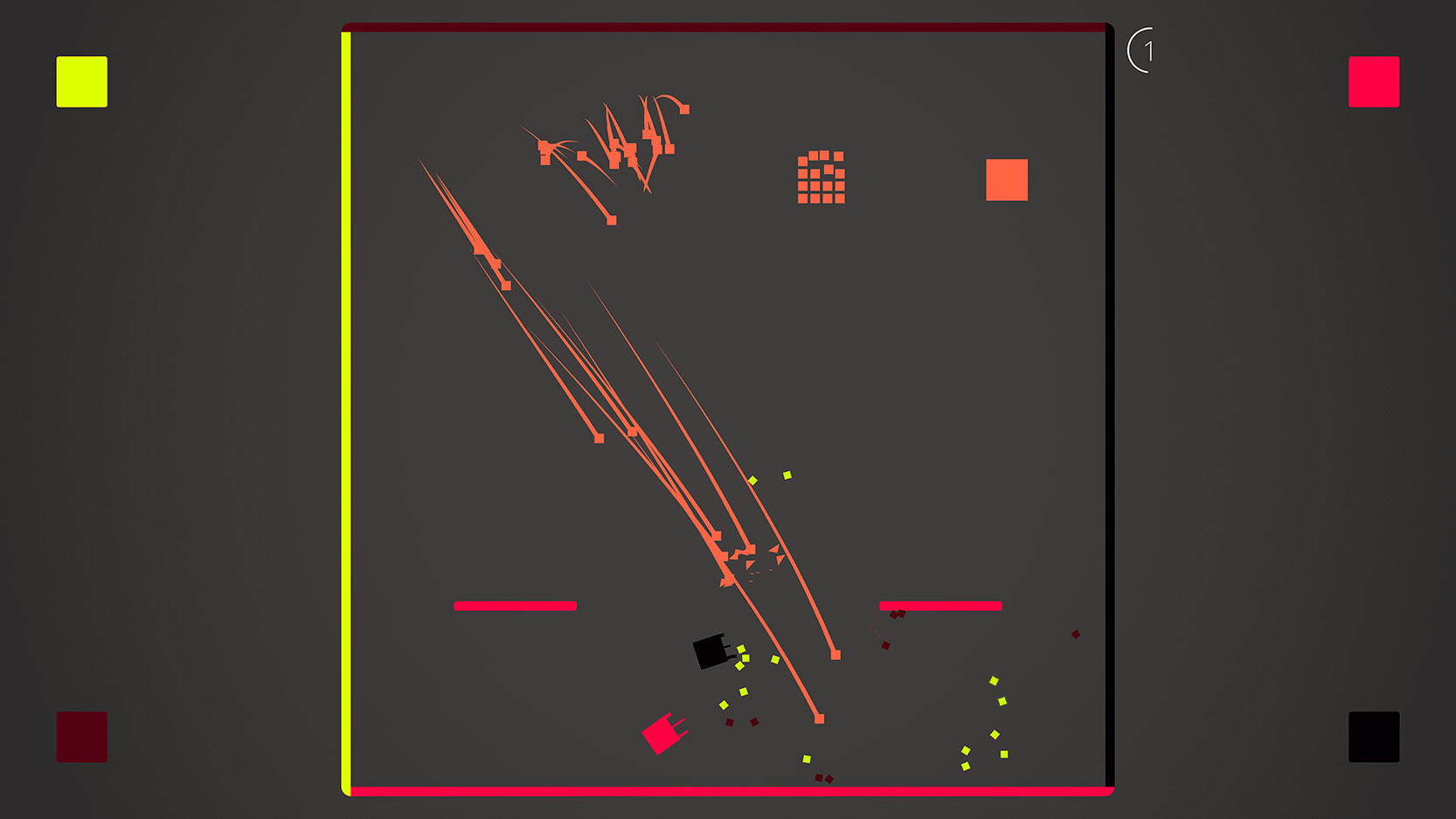 The artificial intelligence in the Battle section is savage, to say the least. I wasn't left wanting, that's for sure. Being mostly a single player kind of gamer, I did enjoy the fact that most of the game can be played by yourself without feeling like you're missing out on a lot. The objectives are straightforward: blast your opponents into oblivion by smashing into them. Obviously in a game about squares, violence isn't far off, right? Some aggression in arcade titles isn't necessarily bad. Breaking the mold never is. Wave section feels more natural for the genre. Mixing both platforming and quick reflexes, its levels have you dodging obstacles while also avoiding or fighting off other Human players in co-op. And survival ain't that easy when you also have to avoid homing missiles (another example of good AI). The beauty of it is that even in single player mode, Wave offers plenty of challenge. Co-op is indeed, optional. Flat Heroes doesn't become boring fast, a syndrome frequently found in arcade titles.
Unity Engine says it all. It's pretty, in the right hands, and it offers such a large spectrum of artistic expression. Minimal style being among my favorites, it wasn't hard for the dev team to add even some degree of player-controlled customization. If you don't like the color choice of either the squares or the background, you have several chromatic alternatives. Sounds selection isn't the best, but this genre doesn't need much to get by. Despite warning that the game is best played on a controller, the mouse + keyboard layout felt very responsive. Perhaps pitting human players against each other might increase the odds for the one using a controller. Still, don't underestimate the AI.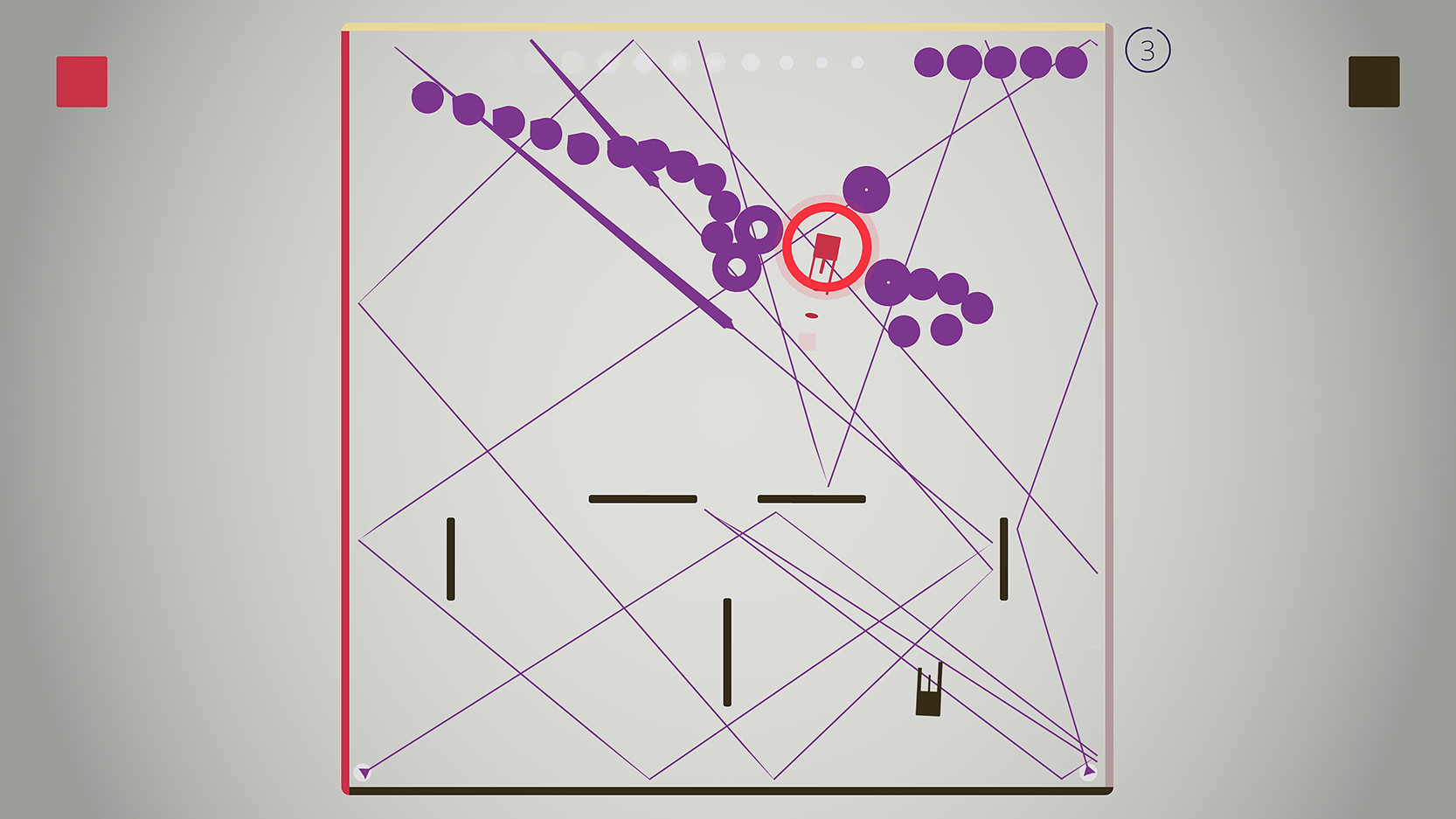 Pros
+ Fun to play in either SP or MP mode
+ The AI offers enough challenge when you play by yourself
+ Minimalist arcade design
Cons
– Slightly overpriced Early Access title
– No Steam Achievements or Trading Cards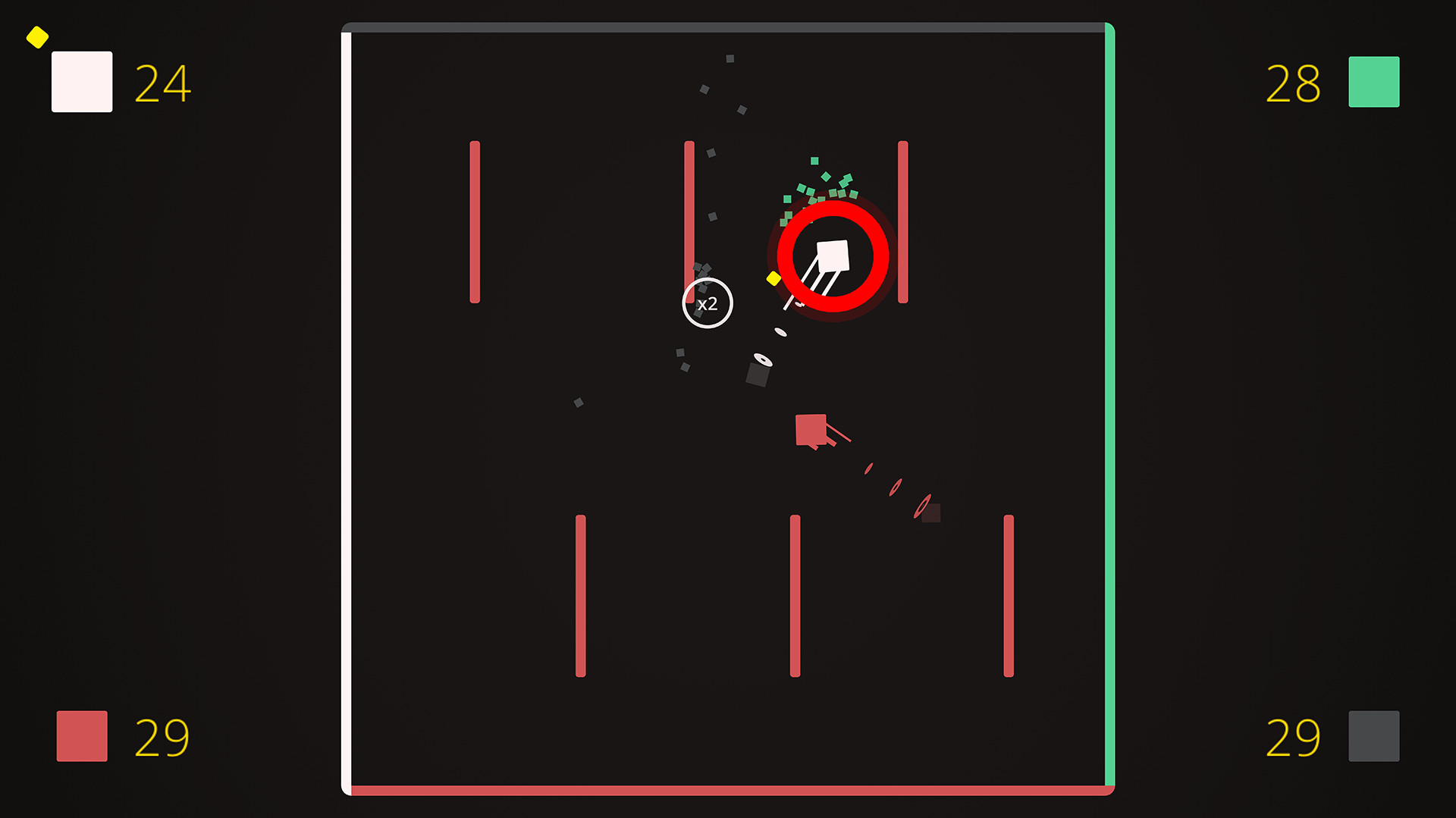 Result / Final thoughts
I was only slightly bothered by the price tag (in regards to my readers and potential buyers of this game) but other than that, Flat Heroes doesn't fail to deliver a consistent and entertaining arcade experience. Near flawless as far as I'm concerned. You just have to like this genre, I guess. Grab it while on a seasonal Steam Sale or when bundled and you won't regret it.