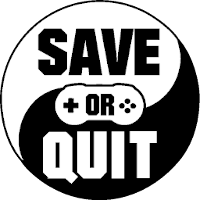 Nov
24
A short puzzle game set in the underworld and done in an old-school pixel style.

Mar
02
Langoth is a minimalistic 3D platform / exploration game. The title starts by stating that our world the "real world", is nothing else than an incredibly advanced simulation, which now has been corrupted by an unknown virus, so every sentient […]

Feb
19
Induction is a puzzle game set on 3D platform structures. You move a cube around, pushing cylinders into positions to open/close bridges to reach the exit node. The twist of the game is that you have to use multiple timelines […]

Feb
13
Ellipsis is a neon-themed minimalistic action puzzler where you have to dodge obstacles and enemies. No shooting involved but plenty of being shot at!

Jan
14
Duo is a minimal 2.5D puzzler. You have an arrangement of squares, some with barriers on one side which prevent a character from moving forward. You start a level with your two characters at opposite ends of the board all […]

Jan
08
We have seen procedurally generated characters, procedurally generated planets, procedurally generated weapons, procedurally generated levels… What is less common is procedurally generated stories.
Dec
20
Flat Heroes is developed and published by Parallel Circles. Given their studio name, isn't it slightly ironic that their first and so far only Steam project, is a game in which squares take center stage? Another Early Access, another preview […]

Sep
30
N++ is an indie platformer developed and published by Metanet Software Inc. This is a very simple game to review, since seeing some gameplay explains everything.

Jun
05
Steam: Released Developer: Lazy Bear Games Publisher:  tinyBuild Genre: Boxing Tycoon Management Release date: 8th January 2016 Type: Single–player This game brings back some little memories of my childhood and it also showed how you can promote the game. I remember that developer and publisher decided to […]