This is a platform puzzler with pixel graphics. You play as the monster in his underground lair which has been invaded by human archaeologists and your task is to eat them, crush them or scare them off the edge of a precipice. The humans occupy the tunnels but you can only move through the solid areas and possess the (movable) pink boulders.
Steam: Released
Developer: Villainous Games
Publisher: Forever Entertainment S. A
Genre:  Puzzle
Release date: 19 May, 2016
Type: Single-player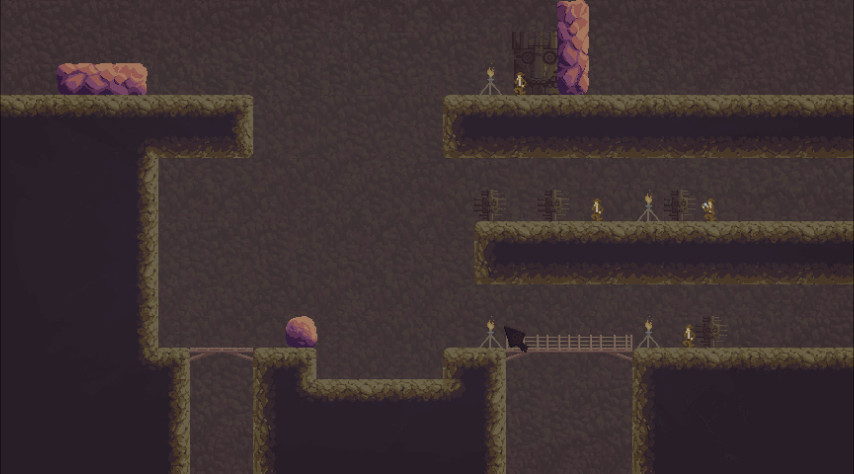 Everything is controlled entirely with mouse movement and left-click.
Sound & Vision
The level overview and story text look appalling, with horrific antialiasing, over-compressed images and haphazard layout. I know 12 year olds who can do better. The level design is passable but I get the distinct impression that the pixel graphics, rather than a deliberate choice, were all that the dev was capable of. There are very few graphical elements throughout the game.
Music is a nondescript spooky sound that got annoying within 5 minutes and I switched it off.
Choice of screen resolutions: you can either have fullscreen or a tiny window. Sounds are on or off, no volume control.
The whole feel of the thing is crude and rudimentary.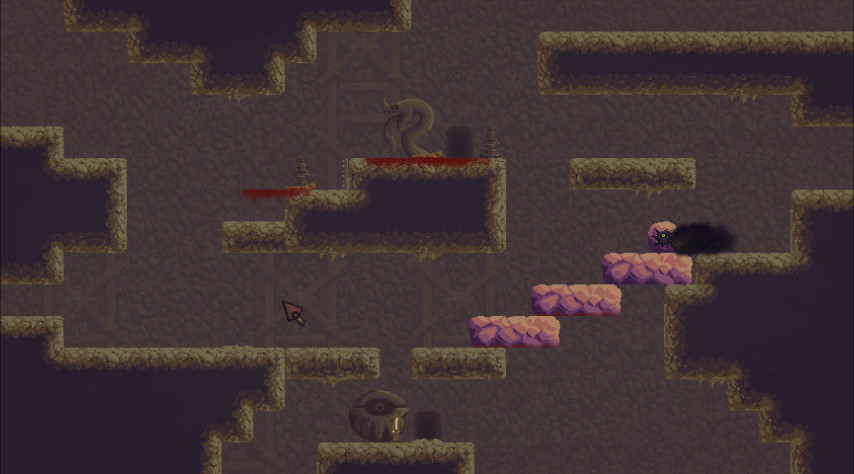 Storyline
As you complete levels, story pages are also unlocked. These are journal entries of the archaeologists and special agents who swoop in later on. They follow the discovery of the 'Eldritch' and the grisly aftermath of its shenanigans. It's not exactly Edgar Allan Poe. I question whether professional scientists would use terms like "OMG" and "badass".
Gameplay
Fortunately, this is where the game redeems itself. The puzzle designs are well thought out and engaging, although there's not much variety in the mechanics. There are a total of 59 levels (why not 60 I wonder?) For the first 42 you have long boulders (horizontal and vertical) and small round ones, then teleporters for 10 levels and finally the ability to move anywhere while agents try to shoot you.
The overall difficulty ranges from easy to medium. Level 42 (remember the '80s band?) is the only one I would consider difficult. After that it takes a nosedive back down to easy with the new mechanics.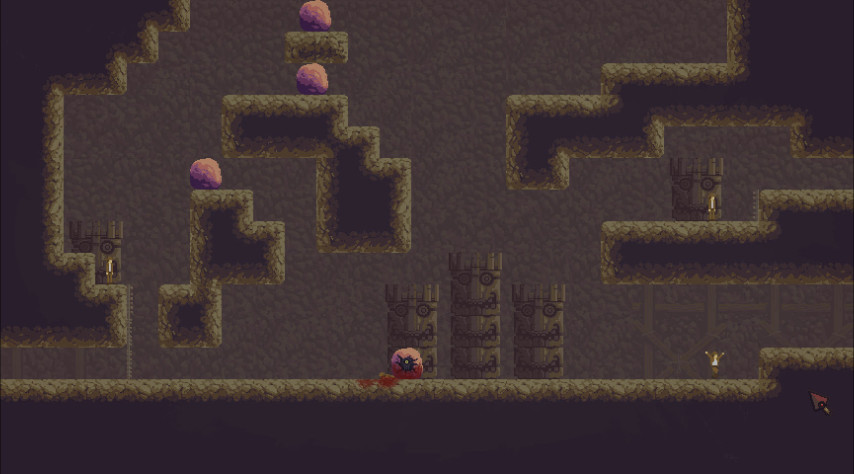 Performance
It runs smoothly (I should hope so with this level of sophistication) and no glitches were found. Windows only.
Value
There are 4-5 hours of content and no reason to replay. If it had good quality graphics then I'd say the price was fair, but as it is I think I'd wait for a sale.
Steam
6 trading cards. 11 achievements – I had them all by the time I completed, so a very easy perfect game. It's also hooked up to the Steam cloud.
Verdict
The puzzling is enjoyable and original, but if you like your games to look and sound good then steer well clear.
RATING: 63/100
This game was reviewed by JimDeadlock.