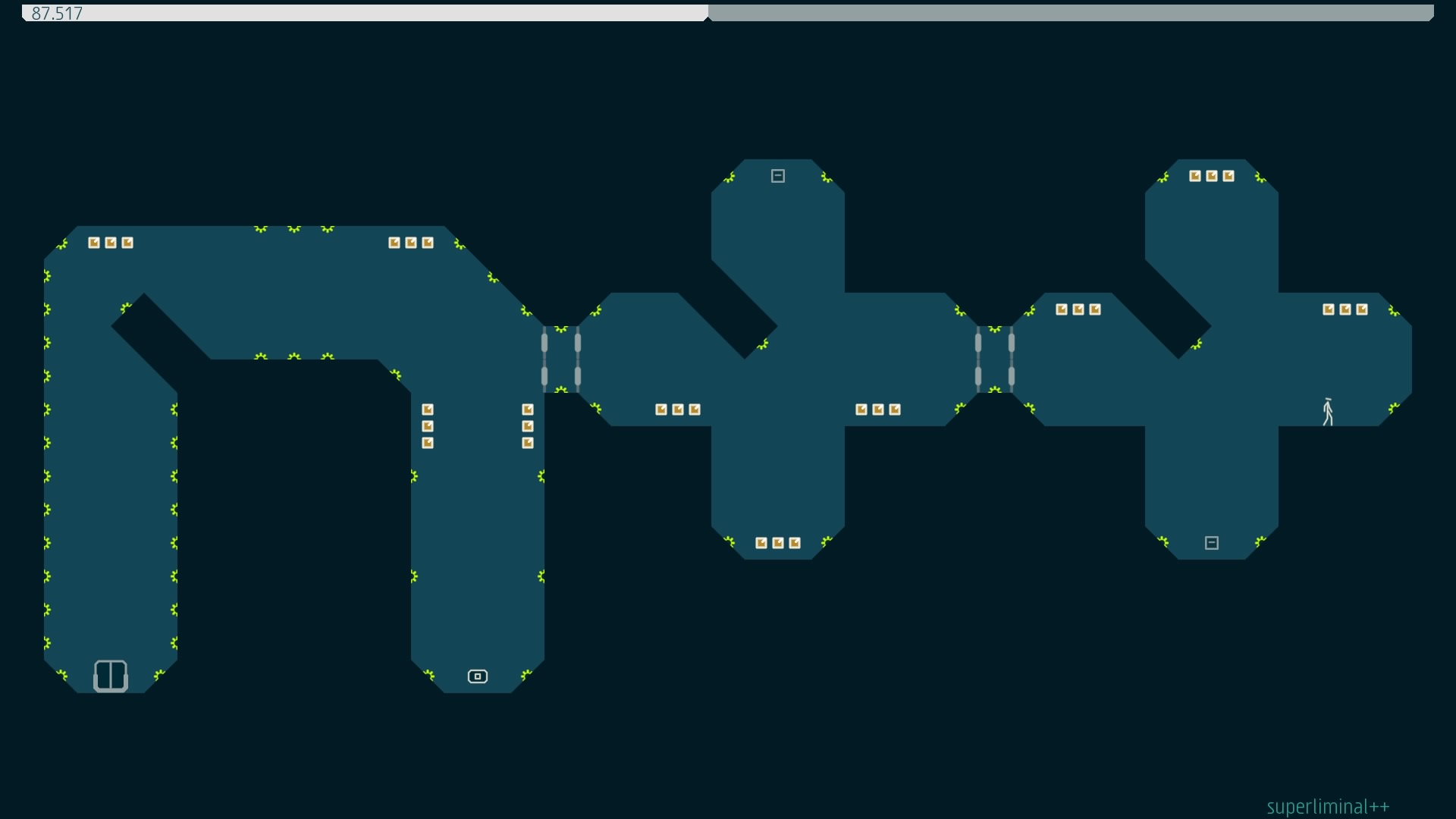 N++ is an indie platformer developed and published by Metanet Software Inc. This is a very simple game to review, since seeing some gameplay explains everything.
Author: Sherlock Van Helsing
Steam: Released
Developer: Metanet Software
Publisher: Metanet Software
Genre: Platformer
Release date: 25 Aug, 2016
GRAPHICS
The minimalist graphics, powered by OpenGL 3.3, are polished and smoothly animated. The performance is quite solid, and there are plenty of options to play around with.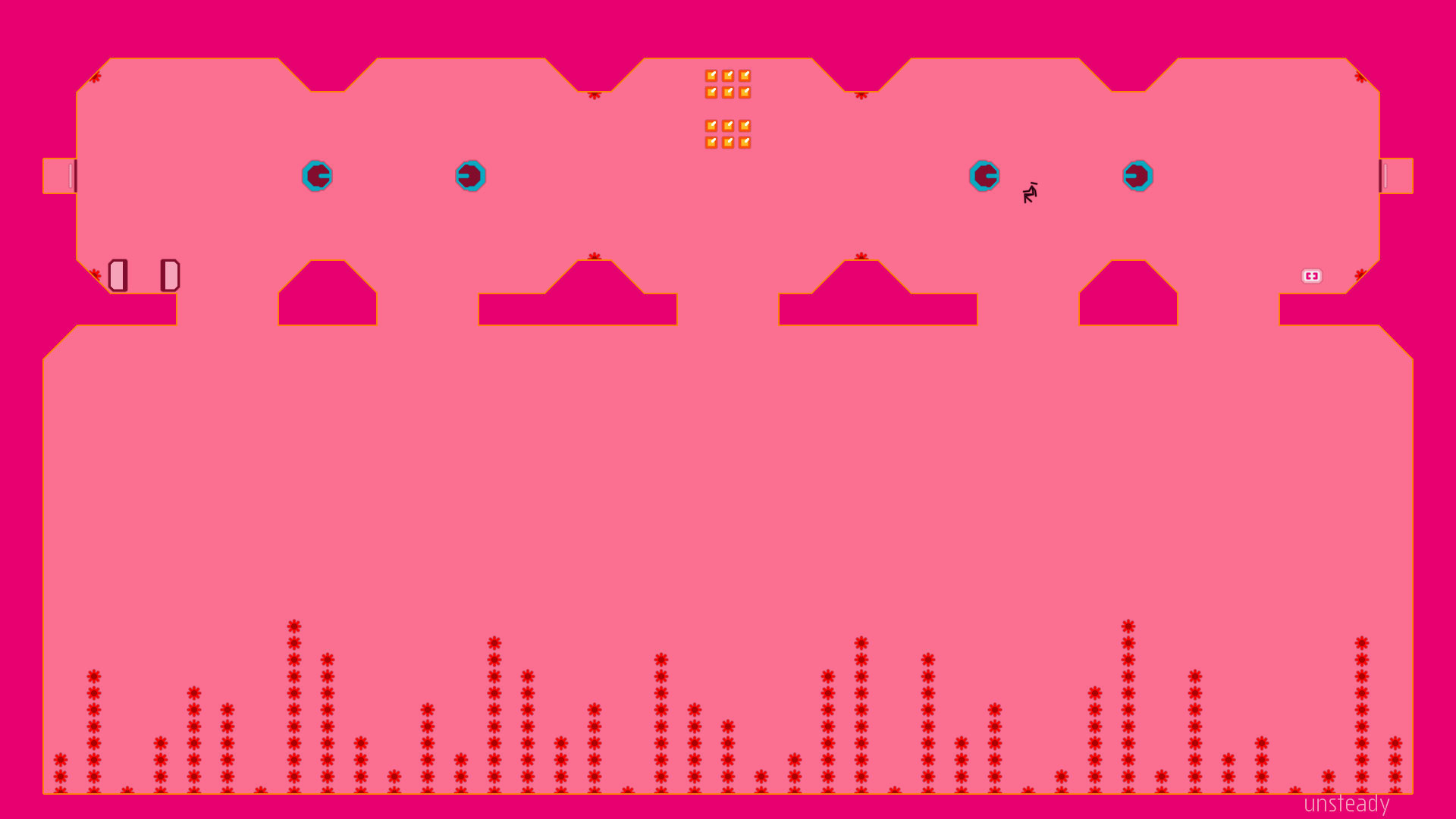 GAMEPLAY
The game is a straight-forward platformer. There are multiple blocks that contain 5 levels where your goal is to get to the exit. It starts off pretty simple, but the more you play, more traps, enemies and challenges are introduced, keeping the experience always fresh.
There are also two overlooked game modes that are worth buying the game for alone: Co-op and Race. In Co-op, you and other three players must cooperate to get at least one of you to the end of the level, and the sacrifice of at least one of them is necessary. In Race, you and other three players try to reach the end of the level as fast as possible while also capturing the yellow dots to increase your final score.
CHALLENGE
The game is very damn hard, and sometimes quite frustrating. Some traps are very overpowered, and trying to pick up every yellow dot to increase your score is going to require a lot of patience and focus.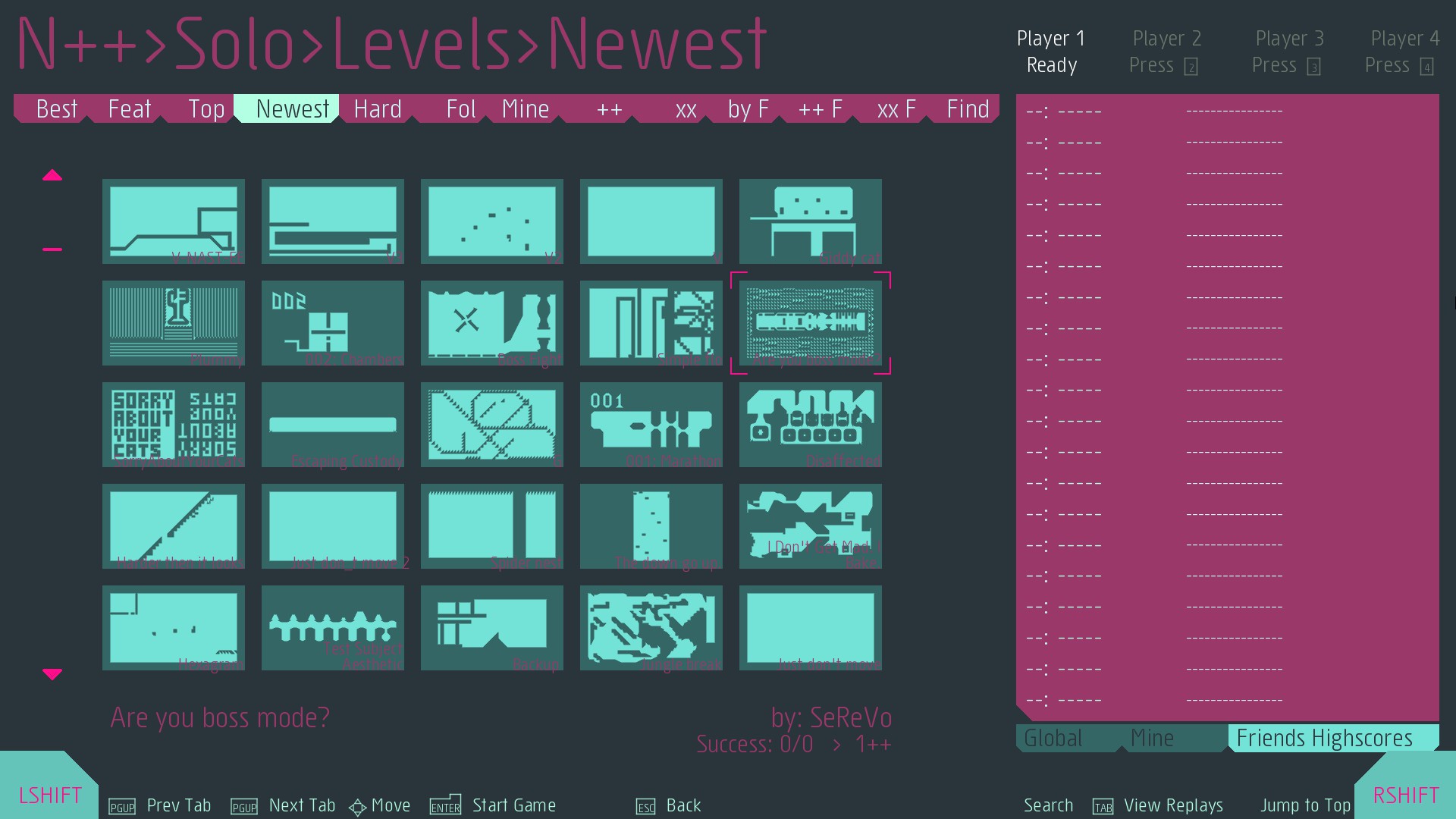 SOUND
The electronic soundtrack is very good, with a couple of memorable tracks that improve the experience.
REPLAYABILITY
2360 levels. Level Editor. Co-op. 26 Steam Achievements. There is plenty of content that will keep you coming back for more.
Overall, this is a solid, challenging and content-rich puzzle platformer that, while not fully enjoyable, is still highly recommended for the quality of its platforming and the great co-op mode and level editor.
Story: n/a
Graphics: 7.5
Gameplay: 8
Challenge: 10
Sound: 8
Replayability: 9
RATING: 79/100