Steam: Released
Developer: Jesse Makkonen
Publisher: Jesse Makkonen
Genre: 2D psychological horror adventure
Release date: 21th October 2015
Type: Single-player
Distraint is psychological horror adventure game with very powerful moments of sadness and terror. I can say with confidence that this is one of the best games I've played in a long time.
If this review is too long for you, I suggest you to only read the first paragraph about the game's content and the final verdict at the end.
What is happening in the game:
You play as a property-seizer called Price who is (to some degree) forced to seize people's houses in order to get a job. The game makes you to go to three different people, to which you have to explain that they're gonna have to leave the property. You have to help some of them in order to gain their cooperation. But even if they're willing to cooperate, Price's consciousness tells him that something is wrong with what he's doing. His mind soon becomes divided between getting the job and doing the right thing. That's when the crazy stuff begin to happen. Blood from everywhere, illusions, you name it. It's a perfect psychological horror.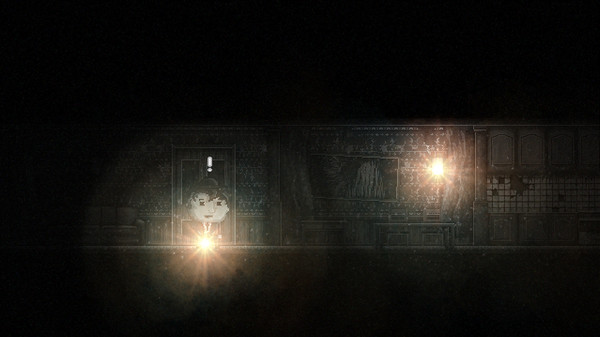 Pros:
Amazing Atmosphere | This is the main component of every horror game. I have to say that this game is simply one of the best at creating such atmosphere. There are barely any jumpscares, but the whole feeling is made by music, art style, the story and the feelings that are caused by the story. The atmosphere is actually so good that I got goosebumps even while playing in the daylight!
Art style | This game's pixel art looks just amazing. If screenshot look at least slightly appealing to you, wait till you see it in action (you can just watch the video above!). The colour mix is really well-picked. I especially liked the purple-themed boss scene.
The Story | So, Distraint really has a story that touches one's heart. You have to take an old lady's home, visit her graveyard and face your inner demons. The story is always kind of unsettling and sad, but it also serves some (surprisingly) well-placed jokes that make you laugh while not losing the tense atmosphere.
The Music | As you might expect, the musical part of the game is really good as well. There are not many more things to say about it, though, except that it should have its own DLC.
Puzzles | There are a few (not many) puzzles in this game. They are a neat addition and they are quite enjoyable.
Achievements | There are 16 achievements in this game. They are mostly related to the story, but to unlock some of them, you will have to use certain items on certain objects or people. Or just do certain things. You will unlock most of the achievements on your first playthrough (2 – 3 hours), maybe even all of them, but to get the rest of them, you will have to play the game again. This is far from problematic, though, I completed the game several times and enjoyed the ♥♥♥♥ out of it. There is also a helpful guide on Steam Hub for this game, in case you'll get stuck somewhere.
Steam Integration | Apart from already mentioned Achievements, you will also get three Trading Cards for playing Distraint. Oh, yeah, and the backgrounds for crafting the badge look quite cool.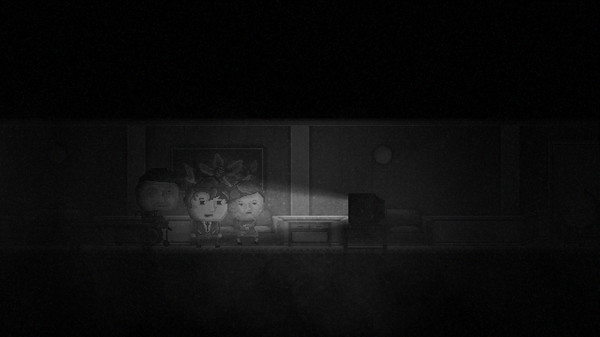 Cons:
SteamOS and MacOS Support | There isn't any. I don't know why, to be honest. It's a shame. Modern games should all support those two operating systems besides Windows.
Cloud Support | This game also doesn't have Steam Cloud support, but I don't find it too problematic since nothing except options is actually worth saving. The story is not too long, so even if you lose it, it's not a big problem. And it's worth replaying anyway.
Pricing | This is the first time I'm doing this so it might be a bit weird: I think $4,99 is not a high enough price for this game. The artistic value is amazing and it deserves more money.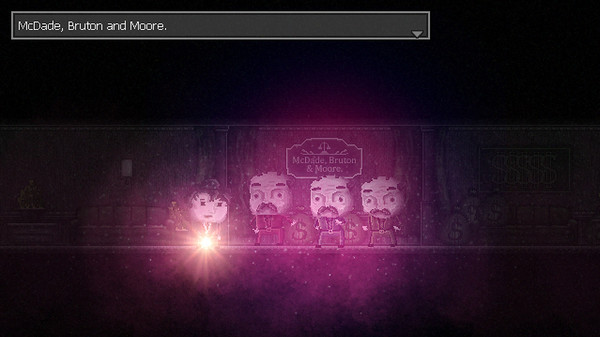 The final verdict:
This game is so good. I played the whole story multiple times and I enjoyed it every time. It has great thrilling moments, sad emotional moments, moments of wonder, jokes … you name it. I confess, psychological thrillers are my kind of games and this one was no exception. While playing Distraint, I felt very similar emotions to when I played The Park (another great game, but overpriced), except with a tiny bit less horror involved. For some reason, the way they picked just the right colours really stands out, as you can see on Steam Store screenshots. All of the involved sounds are also really good, you can even choose between different sounds of text-switching. The default controls are a bit clunky, but you can set them to whatever you like, so that is not even remotely a problem.
If you like horror games, but not the ones with cheap jumpscares for little kids, this is probably a game for you. There are some similar games out there that should give you a pretty good idea what to expect. The game is definitely cheap for what it offers, so consider getting it. But if you see it on discount, click on that shiny green "Add to cart" button without hesitation.
RATING: 93/100