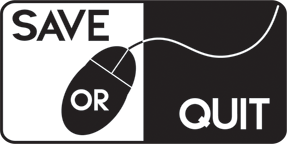 Oct
03
Oh me, oh my. Punch Line made it to a North American release and it's great.

Aug
14
Space isn't supposed to be charming. It's cold, dark, unforgiving, and unapologetic. And yet, in Tales of Cosmos, space is an anxiously charming place to be.

Aug
13
A charming point and click adventure title that goes out of its way to respect the player and tell an interesting story over trying to force the jokes. Well worth grabbing before the post-release price rise.

Oct
26
Oh, they all laughed at me when I was preparing for the cornpocolyse, well WHO'S LAUGHING NOW!

Jul
08
Nadia Was Here is an indie RPG boasting streamlined, unique gameplay.

Jun
09
From the minds behind Rex Rocket comes another retro homage.

Jun
04
A silent spy is a dead spy.

Feb
06
Steam: Released Developer: Jesse Makkonen Publisher: Jesse Makkonen Genre: 2D psychological horror adventure Release date: 21th October 2015 Type: Single-player Distraint is psychological horror adventure game with very powerful moments of sadness and terror. I can say with confidence that this is one of […]

Oct
17
Status: Released Developer: Tendershoot, A Jolly Corpse Publisher: Devolver Digital Genre: Point and Click Adventure, Indie Release Date: 10.9.2015 I've never tried acid, but if I had to hazard a guess as to what it feels like I'd say it's a […]