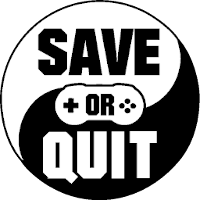 Nov
13
For a mobile game this is pretty solid!

Aug
12
A weeklong, free to attend event that you can check out now.

Feb
19
The Mobile Game Beyond Its Platform.

Nov
30
Somewhere between the grit of Mad Max and the cartoony antics of Speed Racers, Rude Racers is an arcady racing game that is enjoyable as much as it is demoralizing.

Nov
29
Heroes of Might & Magic and Clash Royale had a baby, a fast-paced tactical free-to-play baby!

Nov
26
Being a mobile port to begin with, Warhammer 40,000: Space Wolf does not deliver. The gameplay system involves a huge grind / pay wall and an overly simple strategic component. Unfortunately, it comes off as a mediocre title.

Nov
16
A brilliant platformer with backgrounds that change and morph as you progress through the levels.
From the Kings of the Mobile Tower defence genre, Comes a new title and a new direction. Put your helmet on soldier! You have been enrolled in the Iron Marines. OOOORAH!

Nov
20
With little to no curation, the App Store is full of garbage. When Steam stopped controlling every single release and opened the valve, the Steam store started to look increasingly similar to the App Store with tons of worthless games. […]